March 7, 2021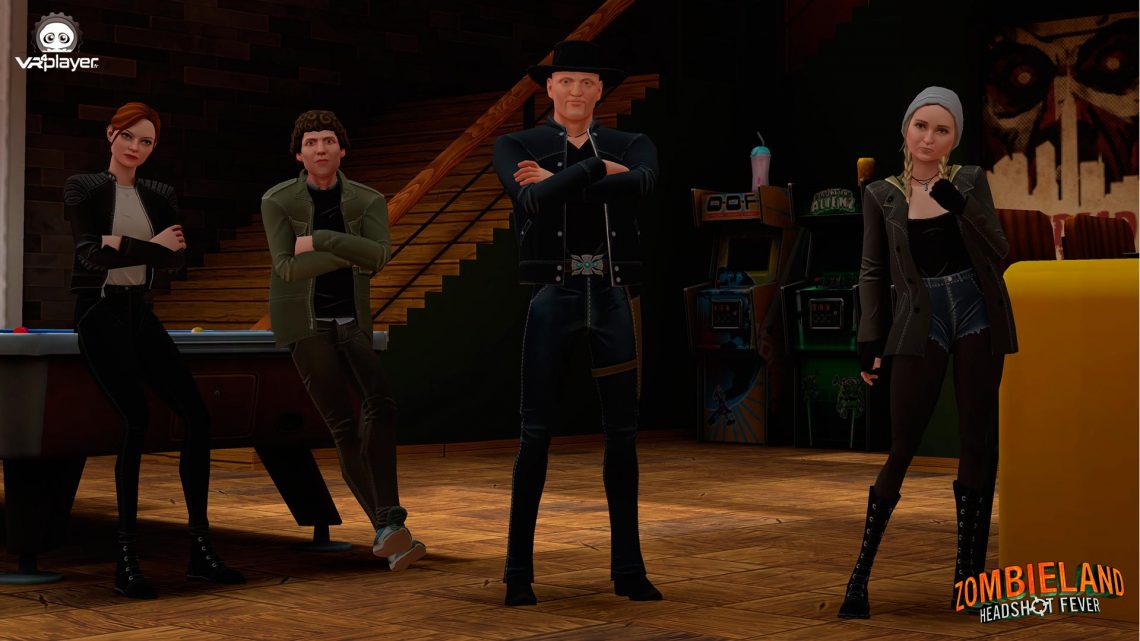 After Angry birds 2, Sony Pictures and XR Games join forces again to create a VR shooter game, Zombieland Headshot Fever, set in the universe of the blockbuster movie franchise. Zombie-smashing shooter title announced on Oculus Quest, Oculus Rift, HTC Vive, Windows Mixed Reality headsets, and later for PlayStation VR. No date is however specified for the moment for the version. PSVR.
Zombieland Headshot Fever takes direct inspiration from light gun games from the 90s and racing games of today, it will access rewards via skill, speed and accuracy with addicting gameplay, a range of powerful weapons and an exciting new adrenaline system.
Fans of the "Zombieland" film franchise will be able to rediscover the different characters Tallahassee, Wichita, Columbus and Little Rock in virtual reality as the team's four heroes meet in Silicon Valley to launch a whole new type of product. : An armed racing course with the objective of killing as many zombies as possible, called the Zombieland Invitational.
Survive fierce zombies and enjoy Zombieland's dystopian humor as Tallahassee, Wichita, Columbus and Little Rock train you to run the fastest and most dangerous zombie racing course ever – the Zombieland Invitational! "Zombieland: Headshot Fever" combines classic arcade shooting with split second racing mechanics. Two quick headshots turn the world slowly, giving players more time to rack up combos, get faster times, and fight their way to the top of the leaderboards with awesome weapons, powerful upgrades, and action zombie killer arcade!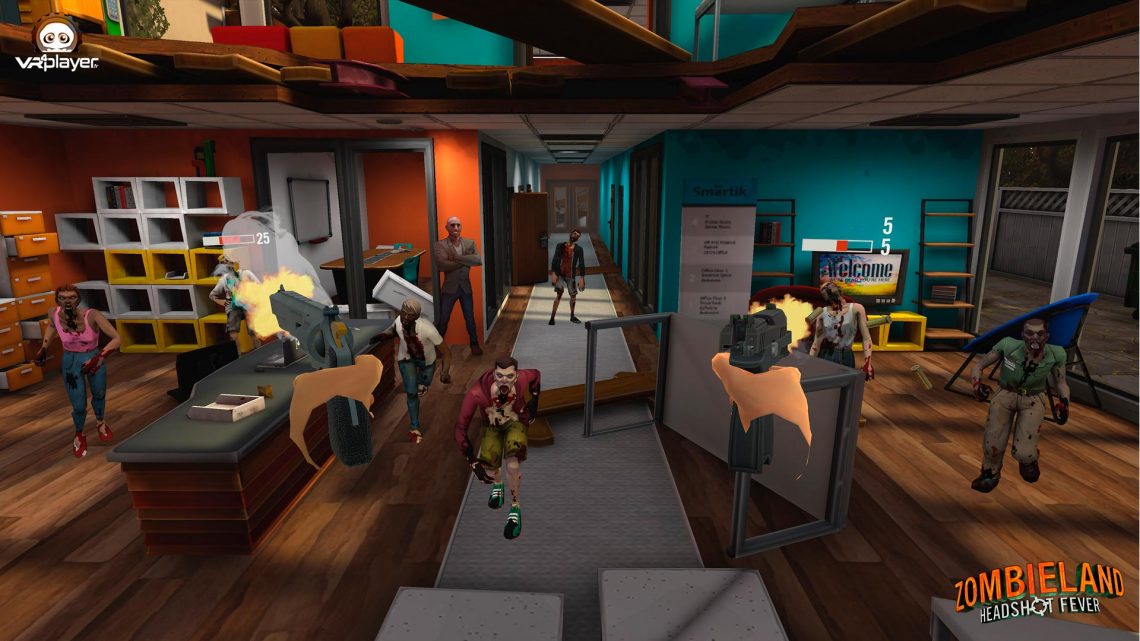 The characteristics of the game include:
Join the team – Train with Tallahassee, Wichita, Columbus, and Little Rock to take on the living dead.

Adrenaline system – Two headshots in a row slow the world down, use it to your advantage!

Global Rankings – Challenge your friends, beat their time and climb the global leaderboards

Powerful weapons – Unlock shotguns, revolvers, assault rifles and more to find your ideal gear

Upgrade your arsenal – Upgrade your weapons with powerful upgrades and perks

The Zombieland Invitational – Take your skills, weapons, upgrades and perks on the fastest and most dangerous zombie slaying racing course ever

Designed for virtual reality from zero – Bring light shooters back from the dead and into your home
"The XR Games team not only kept the action, characters and humor that made the films so successful, but they also gave fans a new way to be a part of the 'Zombieland' universe. . " SONY PICTURES

"Being trustworthy to bring an iconic Sony Pictures franchise to life is very rewarding and exciting when you are a huge Zombieland fan" Bobby Thandi, Founder and CEO of XR Games.
So yes, zombie games are becoming more and more present in the PlayStation VR catalog. By force, this genre risks exhausting itself very quickly if it is not renewed in depth. After Until Dawn Rush of Blood, Arizona Sunshine, Bloody zombies, Killing Floor Incursion, The Walker, The Persistence, Immortal Legacy, A-Tech Cybernetic, Panecake House or The Walking Dead Onslaught, we will have to row hard to achieve the excellence of The Walking Dead Saints and Sinners…
In addition, graphically speaking, the title already seems far behind on PS4 and PS4 Pro compared to other older titles. Anyway, this is only a quick first impression and we will come back to this game in detail when it is available on the PSVR catalog! Games that didn't seem out of the ordinary when they were first announced have happened to be real nuggets when released! (We think for example of The Persistence).
To be continued …
Other articles that may interest you:
PlayStation VR, PSVR: Spider-man Far From Home the VR experience
PlayStation VR: GroundHog Day, Like father like son is coming to PSVR!
Passionate since childhood by new technologies (Yes, I know it's original!). I am a graphic designer by profession and specialized in everything related to the image (3D, Web, Video, DTP, Animation, Illustration, logo etc …) and one of my hobbies (qq I have time) is is video games! (Oh! That too is original!)