News tip Pokémon GO, Community Day Tylton, and Altaria Shiny: Complete Event Guide
Community Days are always great times on Pokémon GO. The one for the month of May arrives this Saturday, the 15th, from 11 a.m. to 5 p.m. and highlights Tylton and his evolution Altaria. Full of eggs, XP and Stardust on the program, not a minute to waste, here is our guide!
The incense will last 3 hours, it will therefore be super profitable to play while staying at home!
We're starting to get used to it, exclusive field study missions at the event can be accomplished.
The distance required for the eggs to hatch is divided by 4. There is a lot to say about it, we will come back to it!
Obviously there will be a massive appearance from Tylton, some of which will be Shiny (1 of 23). The Shiny is yellow in color, don't miss it, it will be precious!
Evolving a Tylton into an Altaria between 11 a.m. and 7 p.m. allows you to win the exclusive Lunar Power attack. Our analysis of this new attack is available at the end of the article!
Mega-Altaria will land in raids for the very first time at 5 p.m.!
So take some Go Pictures, Tylton can come over the photo up to 5 times during the day.
In the shop, you will find an exclusive box and a special study at 1 euro. These are nice little additions for people who put a few coins in the game every now and then, but nothing mandatory, far from it.
Remember that in addition to the bonuses linked to Community Day, we are also entitled to those linked to the event around Fairy-type Pokémon. Capture's XP is therefore multiplied by 3.
Before the event: storage, bag and friends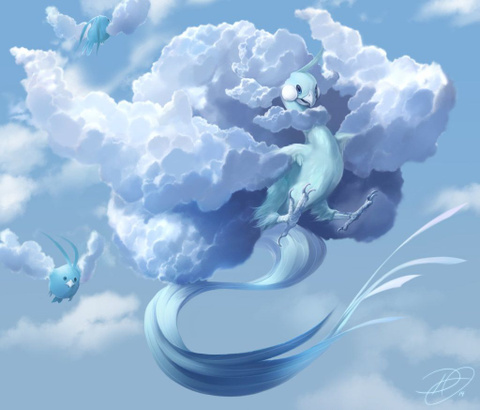 If it is possible for you, take some time before the start of the event to prepare for it. Even though Community Day lasts all day, you're going to need quite a bit of resources to take full advantage of all of these huge bonuses.
Start with free up your storage space of Pokémon. Keep at least 200 places, so you won't have to worry about it for a while. Nothing is more frustrating than being held back due to overloaded storage.
Prepare your bag. You will need as many Balls as possible. Whether normal, Super, or Hyper, you're going to slam hundreds of them, as usual. Also consider having some Framby berries and especially Nanana (great minimum 100 or even 150). If you have an incense aside, we advise you to use it. You are free to plan a second one, but few people will play 6 hours. For people who have the time and the means, you can even hit 8 at a time to get 24 hours of bonus. Keep in mind that you will never have too many resources. With the recent arrival of level 50 and XL candies, having hundreds and hundreds of candies is absolutely not a problem. Especially since Altaria, like Magikarp, needs 400 candies to evolve, it's enormous. Finally, consider using Lucky Eggs and Super Incubators. Very rare are the times when these premium items turn out to be so profitable.
During the event: Quick Capture, Outbreaks, XP, and Research Mission
The quick capture
There is a tip to know imperatively to optimize your time: the quick catch. Some quick capture techniques have been patched, but not this one! Here is a small tutorial: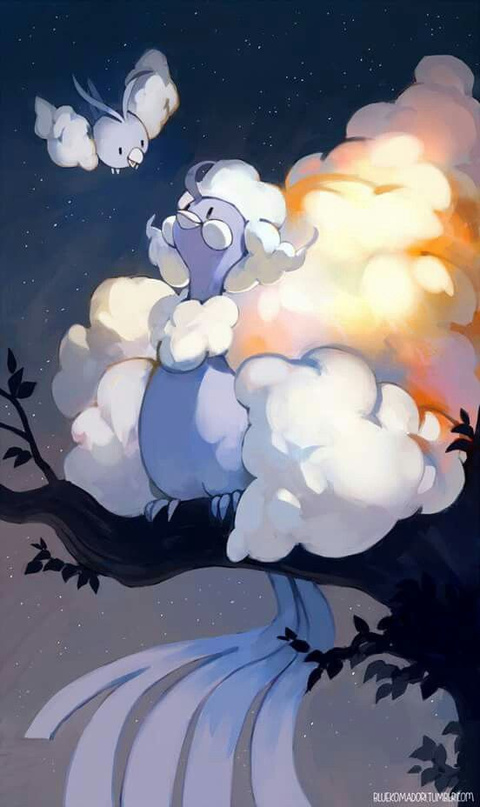 Launch your bay and select your Ball normally.
If you are right handed, put your left index finger on the Balls icon and, keeping it pressed on the screen, drag it to the left side of your phone. If you are left-handed, perform the same maneuver by reversing your hand and starting from the Berries icon.
With your dominant hand, throw your Ball.
Once the Pokémon has entered the Ball, before the capture animation is triggered, let go of your weak hand from the screen and press your touchscreen again.
A button appears in the upper left corner, tap it. You have left the fight and the Pokémon is captured.
In addition to the quick captures, it is imperative that you get your hands on throws with excellent effect. An excellent throw gives 1000 XP. We multiply by 3 for this event. That's 3000. Then again by 2 for a Lucky Egg. That's 6000. It's huge, in 45 seconds you can win more than half an hour of raids! If you are not yet level 50, now is the time to put your money in your pocket.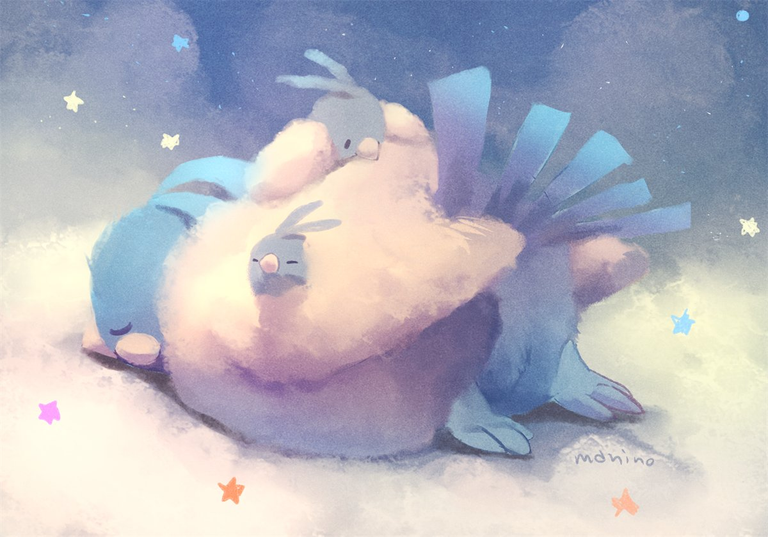 For successful throws, take the time to analyze Tylton's attack patterns. It is much easier to chain the right throws when you capture the same Pokémon in a loop. Take the time during your first meetings, it's worth it, believe us. As soon as you feel comfortable and have one or more large eggs about to hatch, crack a Lucky Egg. and you get the XP.
Take advantage of being under Lucky Egg to scratch as many XP points as possible on the right and left. Think of all your friendship bonuses or at your first daily capture for example.
What eggs to hatch during Tylton Community Day?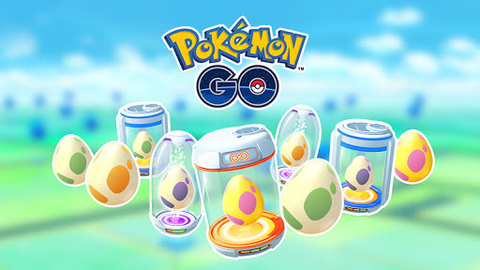 Also in the optimization of XP and Dust, you must fill up with eggs of 10 and 12 kilometers. The ideal would be to be able to incubate them all at the same time and put a miner on your phone which reminds you to check the state of your eggs every 15/20 minutes just to'use a Star Piece at the time of "multi-hatching".
Once your egg reserve is empty, open all your gifts for the day. The idea is to shield yourself with 7 km eggs and take full advantage of the Pokémon from the Fairy-type event.
If you decide to play from home, use our famous sock technique to hatch your precious babies!
Don't forget the research missions! They are done a little on their own and allow you to collect many extremely useful items.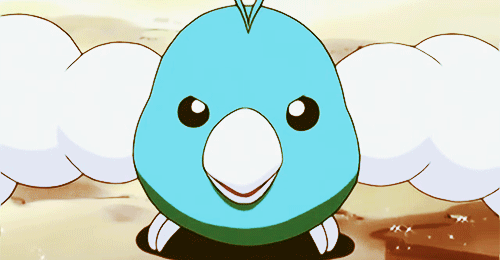 Usually, we recommend that you play in places full of PokéStops (with nice lures on them) and call your friends. With the current conditions, you can also stay quietly at home! And if you decide to stay at home, it may be helpful to have some gifts ready to be opened in reserve and some missions ready to be validated to replenish your stocks.
After the event: sorting, exchanges and evolutions
Is Altaria with Lunar Power a good Pokémon?
We said it earlier, after the event, you have two extra hours to get Altaria with its exclusive attacks. Is it worth it?
Currently, Altaria is one of the best Pokémon in the game in Super League PVP with the Draco Breath, Pique and Draco-Choc attacks. Surprise, even without STAB, it will be even better with Lunar Power according to the big statistical work carried out by our colleagues from Pokémon GO Hub. Thanks to Lunar Power, Altaria can even be used in Hyper League in its XL version! Please note, Lunar Power must be used as a second charged attack, Pique remains the first to have.
If you don't care about PVP and want to use Altaria as a raiding fighter against Dragon-type Legendaries, you need a Mega Evolution and the Magic Shard attack.. Lunar Power is not a good raiding ability.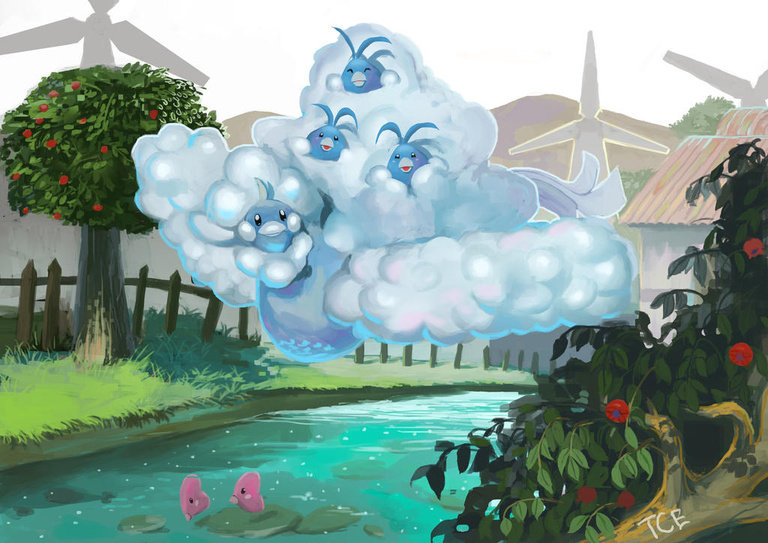 Our tips to end the day
Concretely, we advise you to develop one or two Shiny for your collection or to use as a bargaining chip. If you like it, keep a third one for your personal collection, it always makes a nice souvenir. Then, evolve your best PVP Altaria, those with big defensive stats and low attack stats. The most gifted offensively will have to be evolved after the end of the event in order to become the best Mega-Altaria possible.
At the end of the day, we always invite you to make exchanges to scratch some candies. Community Days are great times when a lot of people are playing, you have to take advantage of it. Before you trade, start with spot your best performing specimens. There is a very convenient way to sort and calculate your IVs that we are talking about in depth. in a dedicated article. What we advise you to do is to classify your Pokémon by PC then type in the search bar the command Tylton &! 3 * & 4 *. Once the sorting is done, make your exchanges, your evolutions and it's an end of event.
To read also:
Complete Guide to Pokémon GO

Through -LecHad-, Writing jeuxvideo.com
MP