News tip Pokémon GO, Roche Royale, Mega-Flagadoss …: our guide to the "A very slow discovery" event
New week, new event on Pokémon GO! From June 8 to 13, Ramoloss will be in the spotlight in the event entitled "A very slow discovery". On the program, we find Snorlax and Parecool Shiny, Ramoloss from Galar, energy for Mega Flagadoss, exclusive missions, a collection challenge … in short, let's not waste any more time, let's go for it. guide!
All the details of the event "A very slow discovery"
Let us quote directly the official site of Pokémon GO:
Ramoloss of Galar will debut in Pokémon GO! You can evolve it into Galar Flagadoss by catching 30 Poison-type Pokémon when it's your buddy. We have learned that Roigada de Galar will be taking his time to make his appearance in Pokémon GO. It is even said that its arrival could be quite …. slow.
Mega Flagadoss will make its Pokémon GO debut in Mega Raids! Stay tuned for the exclusive Field Study missions that will allow you to earn Flagadoss Mega-Energy.
Ramoloss, Parecool, Gloupti, Spoink and others will appear in the wild more often. With any luck, you might encounter a Flagadoss or Vigoroth! Ramoloss of Galar, Tadmorv of Alola, Kokiyas, Lixy, and Charpenti will appear in One Star Raids. Snorlax, Roigada, Monaflèmit, and Coatox will appear in three-star raids.
Collect event-exclusive Field Studies that will challenge you to complete difficult missions to earn super slow rewards.
During the event, complete a Ramoloss-themed Collector's Challenge to earn a "Ramoloss Forever" Avatar Shirt, 30 Hyper Balls, and 3,000 XP.
Choose other Ramoloss-inspired avatar items in the shop!
Spin PokéStops and open Gifts to collect new Ramoloss-themed Gift Stickers that you can send to your friends.
Don't forget to pick up a free box exclusive to the event from the store. It will contain 20 Poké Balls, 10 Super Balls and a Royal Rock.
Let's add one thing: from Saturday June 12 at 10:00 a.m. to Sunday June 13 at 8:00 p.m., a special weekend of Raids will take place. This weekend, you will be able to multiply by 2 your catch candies and multiply by 3 your chances of XL candies. Obviously there will be a lot more raids all over your area.
What raids should you do on Pokémon GO during the "A Very Slow Discovery" event?
We remind you that Regice, Regirock and Registeel are still in the raids and that our capture guide is still available! The three 3rd generation golems are probably still the most interesting and rare Pokémon to go for. Obviously think about Mega Flagadoss, even if it is not exceptional.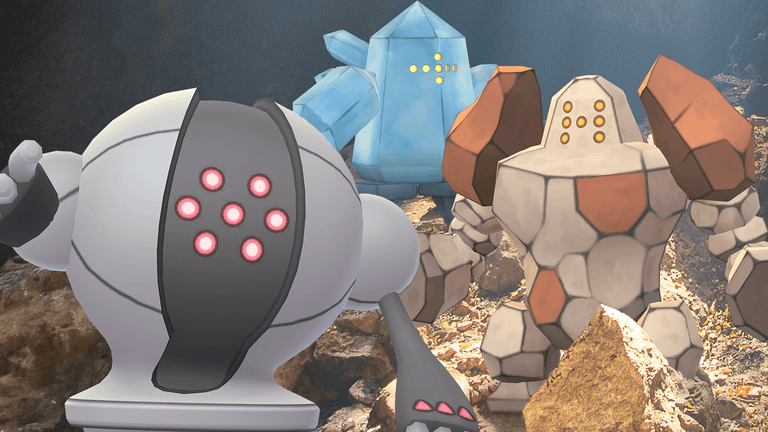 We will note all the same that there are beautiful people in the other thirds of raids! For 1 star raids, we find alongside the new Ramoloss de Galar a solid Charpenti and a Galar Tadmorv very useful in Hyper League. In tier 3 raids, we strongly advise you to go get a Snorlax Shiny. It is rare and super strong, what more could you ask for?
What are the most interesting Pokémon in the wild during the "A Very Slow Discovery" event in Pokémon GO?
The least we can say is that this event does not spoil us. Apart from the new Ramoloss of Galar (and its evolution), there is really not much to eat.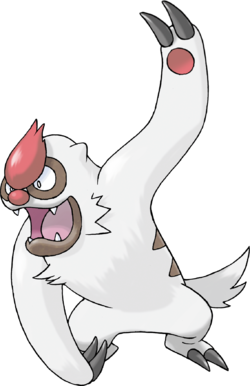 That being said, a small Vigoroth can appear between Psyduck, Gloupti and other Spoink. In Super League, Vigoroth is a Pokémon capable of doing well with Riposte, Tackle, and Trample. Obviously, don't waste your raiding passes on Monaflèmit … his sub-evolution is more interesting.
If you evolve your Ramoloss normally by spending candy, you will always be entitled to Flagadoss. But Ramoloss has another evolution: Roigada! To get it, you have to use a funny item called "Royal Rock".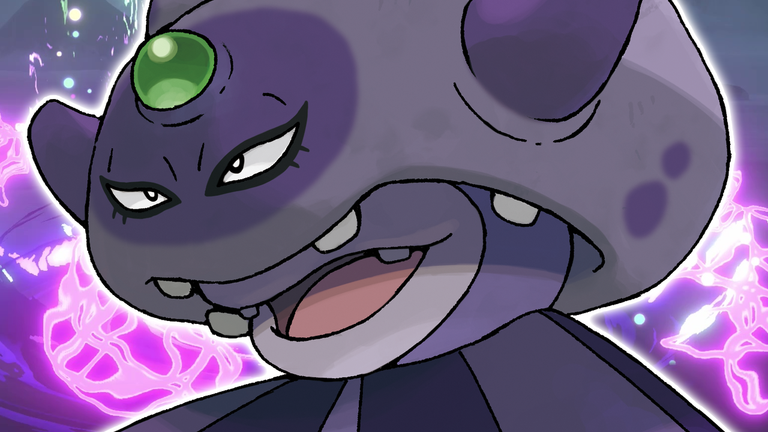 To get it, all you need to do is turn PokéStops and pray … but we have a trick to guarantee you get a Royal Rock! Since this week puts Ramoloss in the spotlight, there is a field study mission which allows you to put a Roche Royale in your pocket. How to do ? It is very simple, evolve a Pokémon pick up the reward, and that's it!
By the way, we take this opportunity to tell you that the most interesting thing about this week's event is probably carrying out all study missions. Make it a priority! As usual, they are done almost by themselves and are quite profitable.
To read also:
Complete Guide to Pokémon GO

Through -LecHad-, Writing jeuxvideo.com
MP