After a hot start, outselling its older sister PS4, the PlayStation 5 quickly saw its performance curve fall behind the latter. The reason for this is clearly not demand, but still insufficient stocks due to the consequences of the semiconductor crisis. And the trend is obviously not going to change, as evidenced by Sony's balance sheet approaching the end of 2021 and stopping at March 31, 2022.
So, as of this date, only 19.3 million PS5 units found buyers, meaning 11.5 million during this fiscal year and 2 million in the last quarter, from January 1 to March 31, 2022. envy, the PS4 sold 14.8 million copies in the same period of its life cycle. Moreover, as of March 31, at least 117.2 million PlayStation 4s had been shipped in total, and only 100,000 units for the quarter. The manufacturer plans to continue production this year, but there is clearly no demand anymore.
What is certain is that, despite this shortage, Sony's video game business is doing very well, that is, it has even been the best year ever. Here are some more interesting numbers. Also as of March 31, 2022, there were 47.4 million PlayStation Plus subscriptions, down 0.2 million over the same period, nothing special, and it should start picking up again with new formulas in June. Finally, what partly accounts for these good results is game sales, which are 70.5 million copies for the quarter, PS5 and PS4 combined, up 9.1 million over the same period last year. Of these, 14.5 million are their own productions. With the release of Gran Turismo 7 and Horizon Forbidden West (still on sale on Amazon), this is no surprise. What is no less interesting, the number of dematerialized versions is only 71% against 79% last year over the same period.
Finally, Sony expects its turnover to increase by 34% between April 2022 and the end of March 2023, driven in part by improved sales of hardware and peripherals, as well as games from third-party publishers. Hopefully gamers desperate for a PS5 do just that.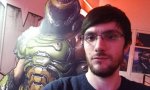 Alexander SAMSON (Omega Law)
Responsible proofreader – editor

Passionate about Assassin's Creed and Destiny, big fan of RPGs and passionate about video games in general. Reader of comics (DC) and various manga (One Piece!). A chemist by training and a scientist at heart.
follow me :


.