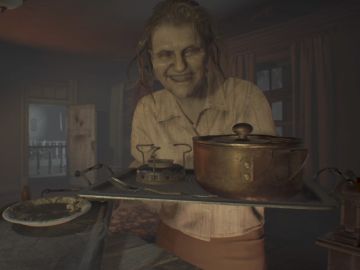 Resident Evil is at its peak; many players will agree on this, and it is that the Capcom saga has his present and his future very well covered. Just in a few months, specifically in May, the long-awaited village of Resident Evil 8 will arrive, and there are strong rumors that the next installment of the saga could be a new remake, especially of Resident Evil 4.
However, while waiting for the new material, it looks like Capcom has an unexpected surprise in store for fans that will arrive in the coming months. It seems that the Japanese are working on launching a Resident Evil 7 update to adapt it to the capacities of the new PS5 and Xbox Series X | S, although that hasn't been announced in the Resident Evil Showcase in the past. It will be necessary to see if it is confirmed and especially, if it is a free update (or it is necessary to go through the box as with Devil May Cry 5).
This is what well-known insider Dusk Golem says, who is already discovering (unfortunately for Capcom) a large amount of information related to Resident Evil 8 Village before its announcement and other versions, such as Resident Evil 3 Remake. The insider also assures that Capcom has tried to adapt Resident Evil 8 to virtual reality, but that he does not know the current state of the project and if it will become a reality.
In the last few hours, we also told you that according to VGC support information, Capcom has decided to change the course of the direction of Resident Evil 4 Remake (which is supposedly already in development), which would affect its announcement and therefore its launch date.