Since the release of the PS5, it has continued to be difficult to get at a good price. Initially, the problems were mainly stocks. Factories could not produce fast enough to meet demand. Since then, this aspect seems to have been resolved, but the most interesting offers remain rare, and many have paid full price for their console. SFR is changing the game with its current online offers, allowing you to get a PlayStation 5 from €69 (+€8 for 24 months). All you have to do is subscribe to one of the three fiber boxes offered.
PlayStation 5 complete with fiber optic cable: 69 €.
The Sony PS5 can be purchased from Sony in two ways. Either customers pay the entire price up front or opt for the first payment followed by 24 monthly payments. The Internet access provider in all cases imposes a subscription to one of its Internet offers. But they are definitely very suitable for the console. In addition, these fiber optic boxes allow you to adjust the subscription price and PlayStation 5 according to everyone's preferences.
SFR Fiber Premium brings the best of Wi-Fi 6 to PS5
To pay for the PS5 at the lowest price, you must select the SFR Fiber Premium online offer. This is the internet operator's most efficient fiber optic box and costs 42 euros per month for the first year. After that, the bills change to 60 € per month. The commitment requested from subscribers is valid for two years before they can be terminated at no additional cost.

from69.00€PS5 + box for 42€
With this online offer, the PS5 hits the famous €69 price announced in the title of this article. To this should be added monthly payments of 8 euros each for 24 months. So this is the same time as fiber optic box commitment. In total, the console costs just €261, which is a bargain compared to competing offerings. New SFR customers can pay this amount in full in one lump sum and thus immediately become owners of their PlayStation 5.
As for the fiber optic box, it provides the best performance for wild games. The Internet offer for games includes the WiFi 6 standard, which provides theoretical download speeds of up to 8 Gbps. In addition, PS5 is precisely compatible with WiFi 6. Wired connection becomes optional. In installments, we can count on speeds up to 1 Gb / s, which is rarely achieved in this sense. This provides a 4K TV decoder that allows you to view 200 channels and included services.
Best of the Web + PS5 Deal:
PS5 for only 261 euros;
The fastest SFR fiber optic box;
download speed up to 8 Gbps;
4K TV decoder provided;
200 channels and services;
Guaranteed Internet: 4G internet box rental in case of breakdown.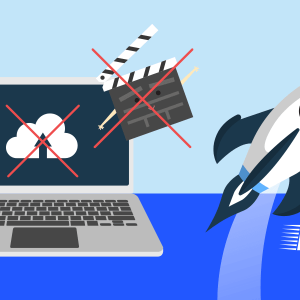 Read alsoCheck the ping (latency) of your internet box
Read more
A slightly more expensive PS5 with a much more economical fiber optic box (€26/month).
For customers who want to get their PS5 at any cost, it might be interesting to take advantage of the online offer in reverse. That is, choosing the cheapest fiber optic box knowing that the console discount won't be that important. Here SFR Fiber Starter offers the best price: 26 euros for each of the first 12 months and then 48 euros per month. The obligation remains the same, namely two full years from the date of subscription.
This internet offer is not a disadvantage and remains pretty much sufficient for PS5 use. With a total theoretical download and upload speed of 500 Mbps, it is better to use only the console and no other devices at the same time. However, it remains very satisfying and shouldn't bother the most demanding gamers. The TV decoder is still in play, and there are 160 channels and services. On the other hand, you have to be content with the WiFi 5 standard, which is already very fast.

from26.00€SFR fiber starter
As for the PS5, it costs 311 euros. Growth is not so strong, so this online offer also remains quite interesting. To pay it in installments, you have to pay 119 € when you subscribe. Then the monthly payments do not change. That is 24 times for 8€. Finally, please note that this is indeed a digital version of the PlayStation 5, which means that the console does not include a CD player.
Let me remind you some characteristics of PS5 with internet offer:
game console can be paid in one or 24 payments;
Includes 2 Sony DualSense controllers;
resolution up to 8K;
SSD hard drive;
up to 120 frames per second.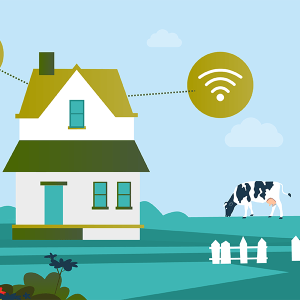 Read alsoChoose the right internet box for your second home
Read more