Game news PS5: games to watch in April 2021
After a relatively calm first part of the year, the PlayStation 5 is finally waking up and offering players a particularly hectic month of April punctuated by ports, new extensions and of course exclusives. To help you make up your mind during this generous month, we've brought you a small selection of the PlayStation 5 games you won't want to miss.
Outriders
To get the month off to a good start, players can experience a certain Outriders on PlayStation 5. The creation made by People Can Fly, the studio behind the highly edgy Bulletstorm, is a third-person shooter that offers players the role of a soldier with unique abilities. The goal? Work as a team with two other players to fend off strange creatures in PvE missions. Note that the shooter-looter offers from its launch a total of four different classes with distinct powers. Obviously, these different classes complement each other in order to strengthen the cooperative aspect of the multiplayer title.
Available April 1

Buy Outriders on PS5 on Fnac for € 59.99
Oddworld: Soulstorm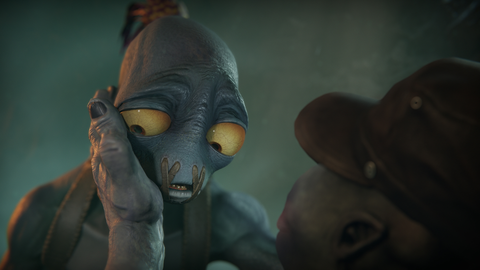 As promised, on April 6, players will be able to go on an adventure alongside Abe, the hero of the Oddworld saga, to experience his second adventure in a new light. Indeed, Oddworld: Soulstorm is a remake of the second opus of the franchise released for the first time on PlayStation in 1998. The latter has obviously been revamped to offer fans and newcomers a modernized experience and rich content. This time around, Abe will be on a quest to save a total of 1000 Mudokons from the fangs of the hungry monsters in RuptureFarms. Best of all, production is available on PlayStation 5 to players subscribed to PlayStation Plus.
Available April 6

Buy Oddworld: Soulstorm on PS5 on Fnac for € 49.99
MotoGP 21
From April 22, players will also be able to ride magnificent cars thanks to the launch of MotoGP 21. The game of Milestone will allow players to travel over 20 different tracks, explore a particularly comprehensive Career mode and meet 160 official riders, including forty legends accompanied by their respective motorcycles. Obviously, the title will take advantage of all the technology offered by the new Sony console to allow players to enjoy races running in dynamic 4K and 60 fps, but also to bring together a total of 22 competitors on the circuit. Note also that the racing game will also use the features of the DualSense to reinforce the joystick sensations in hand.
Available April 22

Buy MotoGP 21 on PS5 on Fnac at € 69.99
Judgment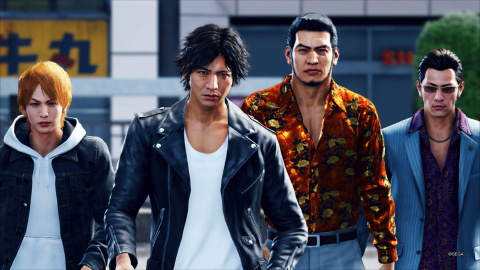 Judgment, the title of Sega and Ryu Ga Gotoku Studio will be back on April 23 on PlayStation 5 in an improved version. The game taking place in the Yakuza saga will once again invite you to seek redemption in a fictional district of Kamurocho in the company of a private investigator, but this time, taking advantage of better visuals, reduced load times, 60 fps and full DLC in the game. Bad news, the upgrade between the PlayStation 4 version and the PlayStation 5 version of the game will not be free.
Assassin's Creed Valhalla: Wrath Of The Druids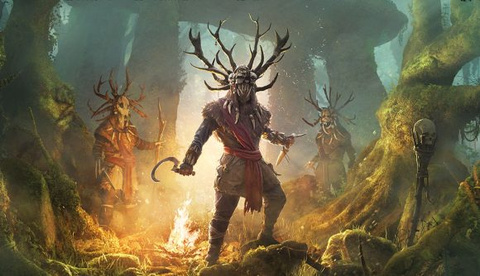 The particularly mysterious major expansion for Assassin's Creed Valhalla will also debut on PlayStation 5 this April. Indeed, Eivor, your favorite Viking, will be able to visit new lands, namely Ireland, and explore haunted forests from April 29th with the launch of Assassin's Creed Valhalla: Wrath of the Druids, the game's first expansion. On these new lands, the player will aim to "unravel the mysteries of an ancient and mysterious druidic cult". As a reminder, this DLC is obviously included in the game's Season Pass, but it can also be purchased individually when it is officially launched.
Returnal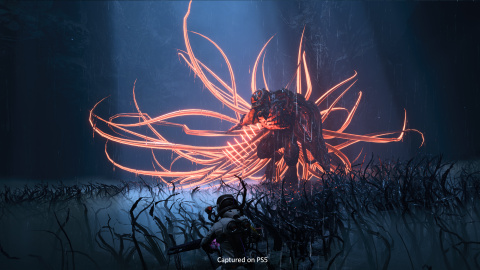 Another exclusive will be available during the month of April on the PlayStation 5, it is obviously Returnal. With Returnal, Housemarque (Dead Nation) decides to evolve their favorite genre (the shooter), towards a new dimension. In this third-person game where death is only an obligatory step, the player will have to repel hordes of alien enemies by participating in dynamic clashes using the various features of the DualSense. Indeed, the adaptive triggers of the controller will react according to the weapon used.
Available April 30

Buy Returnal on PS5 on Fnac at € 62.99
Terminator: Resistance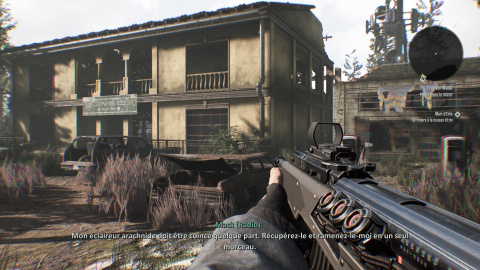 After Judgment, another production straight from the previous generation of console is about to come out in an improved version on PlayStation 5. It is obviously about Terminator: Resistance, an honest adaptation of the saga of the same name which you offers to travel through the lands devastated by Skynet in the company of an unprecedented character, Jacob Rivers. For its new release, Terminator: Resistance will feature visual improvements, 4K and 60 fps, four times faster load times, and support for various DualSense features. Note that the additional Infiltrator mode allowing you to embody the iconic T-800 will also be part of the game. Good news, owners of Terminator: Resistance on PlayStation 4 will be able to upgrade to PlayStation 5 at no additional cost.

By Jeromejoffard, Writing jeuxvideo.com
MPTwitter