With the arrival of the PS5 at the end of 2020, a question arises for this new year: when will we have new next-gen exclusives, like the remake of Demon's Souls, and how many will they be? This is the question we answer in this article.
The exclusives of the owner studios
"A single player game on the next generation of graphics" (Naughty Dog)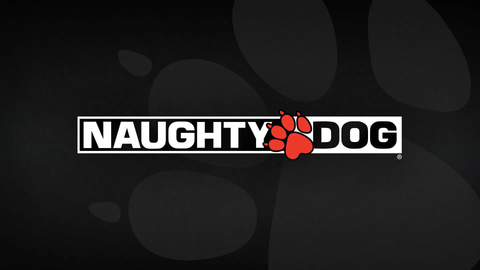 After The Last of Us Part II, the guys at Naughty Dog are already on a new project: in a job posting that circulated last September, the studio explains that it is looking for labor for "a single player game on the next generation of graphics", in other words on PS5. Sony has repeatedly expressed its desire to bring the PS4 to life for a few more years, but the formula used (as well as the progress of the project, obviously in its early stages) leaves little room for an old-gen release.
Regarding the title itself, we do not know for the moment, except that it will be something "very cool" according to Neil Druckmann, co-president of Naughty Dog. Rumors have however recently invaded the web, when Hyoung Nam, concept artist for the studio, published artworks on the ArtStation site, with a message that suggested a new game. But not in fact at all. To put an end to the gossip, the man edited his post: these drawings were actually inspired by Assassin's Creed Valhalla.
Finally, a multiplayer mode was initially planned for The Last of Part II, before it was canceled. In a second time, Naughty Dog, however, explained that players will eventually discover the studio's "fruits of ambition" for online.. "We still have to figure out where and when" had then concluded the team. The message in question dates from September 2019. It is therefore quite likely that the developers have taken up his ideas to include them in a future game. But nothing is certain yet.
God of War Ragnarok and an unannounced project (Santa Monica Studio)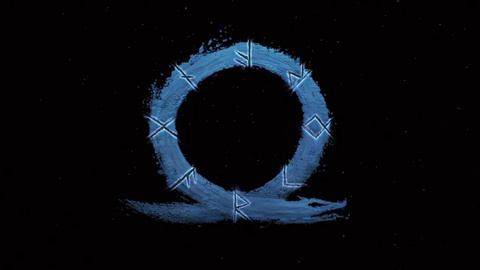 Unlike Naughty Dog, we know what Santa Monica Studio is working on: these are the next adventures of Kratos, today nicknamed God of War: Ragnarok for want of an official title. The game, still scheduled for 2021, has not given any news since its announcement at the PS5 Showcase. We only know that a sound designer from Naughty Dog recently joined the project.
But we know, on the other hand, that Santa Monica has other things to do than God of War. In job offer published recently, we learn that the studio is looking for an artistic director for a project not yet announced. No more information for the moment. In 2018, Cory Barlog, at the head of the latest adventures of Kratos, expressed the desire to create a title that comes 100% from his original vision. "It remains to be seen if I can convince Sony" the man explained. Maybe he finally got there.
Horizon: Forbidden West (Guerilla Games)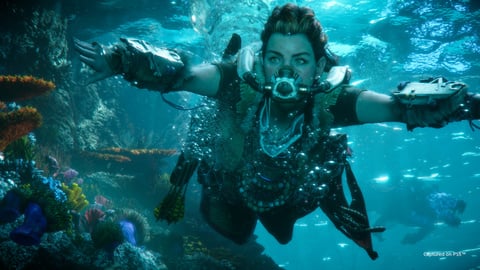 Like the upcoming God of War, Horizon: Forbidden West was one of the highlights of the last PS5 Showcase. And for once, the first trailer unveiled gives a lot of information. We also offered you a video to dissect it: in this new opus, Aloy will have to face a strange red plant that attacks the flora and fauna. Level executive, it will obviously be direction San Francisco, with certainly phases of underwater exploration, new machines, and a notion of travel more present than in Zero Dawn, "Forbidden West" designating the American west.
The big question now is the release date. We thought, however, more or less to hold it with an advertisement broadcast by Sony last November, indicating the second half of 2021, but the manufacturer's announcements at the last CES have changed the situation. Horizon: Forbidden West is currently scheduled for this year, without further details. We can imagine a future speech so that all this is clarified. Another important clarification: the title is planned on PS5 but also on PS4.
Ratchet & Clank: Rift Apart (Insomniac Games)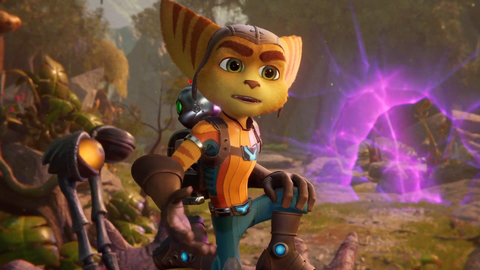 For him too, we are well aware of what we will have in hand: it is Ratchet & Clank: Rift Apart from the studio Insomniac Games. Real spearhead of the PS5 during its first mass in June 2020, the title will allow you to find the famous tandem in several dimensions, that it will be possible to cross without loading time (the famous SSD of the PS5). Also note the presence of a new playable female character, new weapons, and even ray tracing.
But we are not yet super advanced on the release date. Insomniac's title met the same fate as Guerilla's on that side, with an announcement in the first half of 2021 via an ad in November, then a 2021 wave after the CES message. We do know, however, that the title will be released only on PS5, because (or thanks) to its system of change of dimension, impossible without SSD.
Gran Turismo 7 (Polyphony Digital)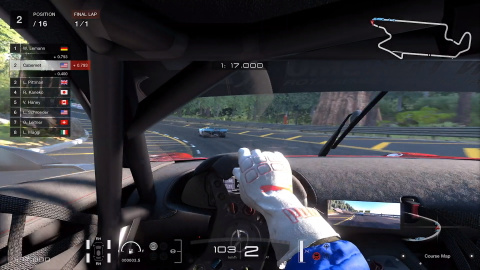 It was also one of the big announcements during Sony's debut PS5: Gran Turismo 7 from Polyphony Digital, which has been developing the series for over twenty years. An opus about which we do not know much about for the moment, except that Company CEO Kazunori Yamauchi says campaign is set to surprise gamers. The title has not given any news since June 2020. Like Horizon and Ratchet, Gran Turismo 7 had a first release date, in this case the first half of 2021, via an advertisement. Today, the official website of PlayStation displays a meager "To be confirmed".
"A still unannounced PS5 game" (London Studio)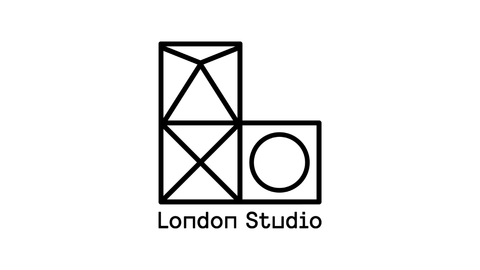 At the origin of the nifty VR game Blood & Truth, London Studio has been working for several months on a still unannounced PS5 title. We learned the information in December 2020 via the LinkedIn page of David Skilton, responsible for visual effects on the project. It is not yet known whether it is a virtual reality game or not., but the firm has long specialized in augmented reality and had tried VR in 2016, with PlayStation VR Worlds.
"Development of existing franchises" (new Sony studio) For over two years, thanks to various job offers, we know that Sony has set up a new studio based in San Diego. Now, via information found on LinkedIn, it turns out that this is a "AAA all-star development team dedicated to the action-adventure genre (…) formed to develop existing franchises (…) for the next generation of gamers". The first rumors speak of a new Uncharted, especially because the employee in question has put forward a video about rumors about a sequel, on his profile. But the studio has not yet been formalized, let alone this mystery project.
Pixelopus (Concrete Genie) : According to

Jobs

, Pixelopus, at the origin of the very nice Concrete Genie, is at work on a "new and exciting adventure on PlayStation 5".
Sucker Punch (Ghost of Tsushima) : A job offer for an author specializing in feudal Japan and a designer fight who knows Ghost of Tsushima like the back of his hand suggests a sequel.
Bend Studio (Days Gone) : Since 2019, we know that Bend Studios has started the pre-production of its next game. In November of the same year, Christopher Reese, head of the studio, explained in the columns of GamesRadar wanting to "continue to make and explore" the universe of Days Gone.
The exclusives of external studios
AllStars Destruction (Lucid Games)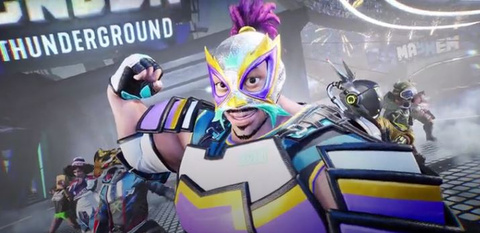 In the vein of a Rocket League, Destruction AllStars describes itself as a "sporting spectacle" which offers 28 vehicles with different characteristics and 16 pilots. The objective: rush at the enemy cars to inflict damage on them, knowing that an impact at the right time can destroy the entire target. Losing your vehicle is not synonymous with the end of the game, however, since the pilots can walk around the arena.
Although very discreet since its announcement, Destruction AllStars is still scheduled exclusively on PS5 in February 2021. Important detail: it will be available for free upon launch for PS Plus subscribers, like Rocket League. A good opportunity to discover the game. Sony should soon unveil more information on the game, starting with its precise release date.
Returnal (Housemarque)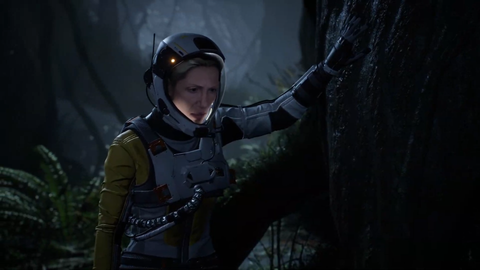 New baby from the studio Housemarque (Alienation, Dead Nation), Returnal is a third-person action game that combines science fiction and psychological horror. The player plays a space traveler stuck in a time loop. In early 2021, Sony published a long article on the title. In particular, we learn that the environments will be generated randomly, and that the experience is expected to be "difficult and rewarding". The game is still scheduled for March 19, 2021.
Console or temporary exclusives