Sony Playstation 5:
Pray for the gods, the Independent title inspired by Shadow of the Colossus, Releasing on PS5, PS4, and PC throughout Q1 2021, although it's already available for early access on Steam – and on sale, for that matter, in the platform's winter sales. When it comes out of this early access, it will also be on sale on consoles and its developers today shared the pfirst look at the new generation version of this ambitious title.
No Matter Studios, a group of just three developers, talked about this project with IGN, where they also posted a video of the PS5 version of Praey for the Gods in which we can see a fight against one of the big end bosses . This version, according to its developers, runs at 60 fps and offers graphical enhancements such as high resolution textures and shadows, unlike the PS4 version.
Be compatible with the PS5 DualSense
Another aspect that Praey for the Gods takes advantage of with Sony's new console is its next-gen controller, the DualSense. No Matter Studios explains that they took ideas from "various demos" that the company showed them to show them "how immersive it could be," something they wanted to apply to their game, although they did. are still working on their app before releasing it on PS5.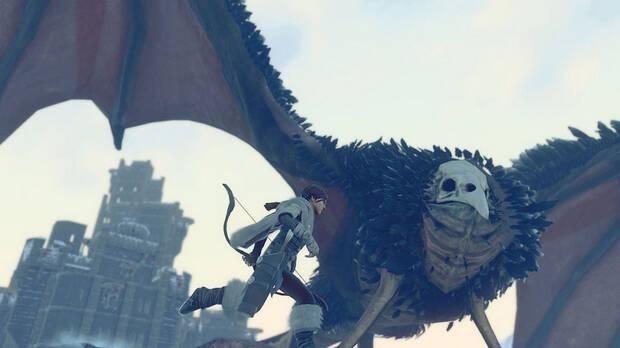 "DualSense is very important. The feel of the bow's retraction and the resistance of the adaptive triggers on the controller is so visceral. Feel your feet crackle in deep snow, the pull of your sailcloth open as you leap into the air, or feeling the wind blowing, all of these impacts are felt in your hands as you control your character. It's so satisfying and incredibly immersive. For a game like Praey for the Gods, bring many details of our world to life and makes interactions much more engaging. We're still researching the DualSense controller and will continue to tweak it as we refine the game for our launch, "the developers explain in a recent PlayStation blog post.