Game news PSVR 2: the release date of the virtual reality headset is finally determined by PlayStation
Published on 23.08.2022 at 07:51
More than six months after it was formalized by Jim Ryan (president and CEO of Sony Interactive Entertainment), the PSVR 2 virtual reality headset has found a release date: it's not that long.
PSVR 2: Release date?
Unveiled and officially unveiled at the beginning of the year at the Consumer Electronic Show, the PlayStation virtual reality headset contained many details: screen type, resolution, refresh rate… Most of the technical specifications were then provided by Jim Ryan (president and SEO of Sony Interactive Entertainment). Unfortunately, two important pieces of information were missing, as the price and release date were missing. However, the situation has been fixed for the latter:
Available early 2023.
Indeed, PlayStation has revealed on its social media (Twitter and Instagram) the PSVR 2 release period. The announcement was therefore quite unexpected, but still has its impact.
PSVR 2: what we know about games
Of course, we regret the absence of an exact date, even if we assume that it should appear in the coming weeks. In any case, it is from 2023 that we will be able to enjoy the PlayStation VR 2 catalog: if the headset can only be used with the PlayStation 5, previous games should be backwards compatible with this new version of the system. On this occasion, Jim Ryan mentioned that the helmet will be released with about twenty main games.
Several titles have been announced so far. We know that Horizon: Call of the Mountain should be an anticipated release, after the cardboard opuses Horizon Zero Dawn and Horizon Forbidden West on PlayStation 4 and PlayStation 5. At the same time, it's another successful saga that's already established itself well in the world of virtual reality. , which is also due to appear on PS VR 2: Resident Evil, with a remake of the fourth episode and Village (the eighth, released in 2021), is expected in 2023. Finally, No Man's Sky is set to receive an update, while The Walking Dead Saints & Sinners 2: Retribution is scheduled for PSVR and PSVR 2.
Horizon: Call of the Mountain, Resident Evil 4 Remake, No Man's Sky.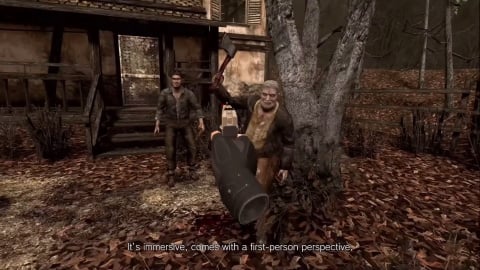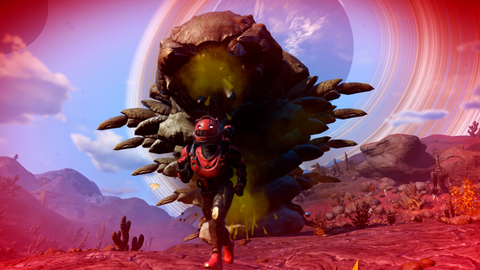 = PSVR 2: its specs and controller specs =
PSVR2 Headset Features
Screen type: OLED
Resolution: 2000*2040 per eye
Refresh rate: 90 to 120 Hz
Field of view: approximately 110 degrees
Sensors:

Motion capture: 6-axis motion capture system (3-axis gyroscope and 3-axis accelerometer)
Tether Sensor: Infrared Proximity Sensor

Cameras: 4 cameras for headset and controller tracking, eye tracking
Feedback: Vibrations at helmet level
PS5 Connection: USB Type-C
Audio:

Input: built-in microphone
Output: Stereo jack
Joystick functions
Buttons:

Right controller: PS button, options button, action buttons (circle/cross), R1, R2, right stick/R3
Left Controller: PS Button, Create Button, Action Buttons (Square/Triangle) L1, L2, Left Stick/L3

Sensors:

Motion capture: 6-axis motion capture system (3-axis gyroscope and 3-axis accelerometer)
Capacitive sensor: finger touch recognition, infrared controller tracking

Feedback: adaptive triggers (on R2/L2 button), haptic feedback (one actuator per controller)
Connectivity: USB Type-C port
Communication: Bluetooth version 5.1
Battery: built-in lithium-ion battery