Martin Bertiaume, President of mondata.ai, a modular cybersecurity ecosystem for companies of all sizes. (Photo: courtesy)
"Does the next government plan to bring in local talent from local businesses to develop cybersecurity in Quebec, knowing the government is having difficulty hiring in-house?" — Martin Bertiaume, President of mondata.ai, a modular cybersecurity ecosystem for companies of all sizes.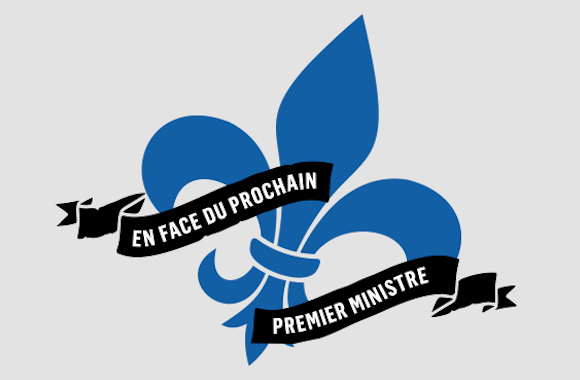 Avenir Québec coalition promise
According to Coalition avenir Québec, it is necessary to "continue efforts on both fronts." [travailler avec les talents locaux et développer l'expertise interne, NDLR]". The government cannot do without local expertise, including in the field of artificial intelligence and information technology, and "so we are already working here with business," the party explains. In addition, "the people of Quebec expect the state to offer them good services and effectively protect their data", which justifies the development of internal expertise.
Party François Legault says the housing crisis is a priority for him. He recalls the need to provide 23,000 units of social and affordable housing over the next ten years. That is why he intends to build more than 11,700 houses under the next mandate. He adds that he could be flashy and say 25,000 or 50,000 in four years, but he thinks his plan is serious and realistic. Construction is already moving much faster than in the past, CAQ notes, but we also need to remain realistic in terms of industry construction capacity.
Pledge of the Liberal Party of Quebec
"Labour shortages are felt everywhere, whether in public administration or private business," explains the Liberal Party of Quebec, which believes that attracting and retaining labor is an even bigger problem in the computing field.
According to the party led by Dominic Anglade, "this hinders our ability to carry out the digital transformation of the state." Therefore, he proposes to involve all the talents of Quebec in the digital transformation that Quebec is undertaking, prioritizing the internal experience and promoting it as much as possible.
Pledge of the Quebec Party
The Quebec Party has mentioned that it will bring in local talent before turning to international firms to develop cybersecurity.
Quebec Pledge of Solidarity
"Quebec is full of talent and technical knowledge," says the Quebec solider. We intend to focus on our own experience."
For the party led by Gabriel Nadeau-Dubois, "this is due, in part, to the improvement in conditions of employment thanks to the improvement in conditions of wages in the public sector proposed in our financial structure."
Québec Solidaire does not say it is closed to the idea of ​​using private Québécois, but it categorically refuses to let foreign companies manage the security of Québécois' data.
"In addition, we believe that there is an urgent need to improve the skills of civil servants in order to restore the balance between internal and external expertise in the interests of all. These areas of expertise complement each other if they are well balanced."
Pledge of the Conservative Party of Quebec
The CAQ bug bounty initiative has been well received by the Conservative Party, who said that testing our products to see if they work is a great idea. However, the party led by Eric Duhem believes that "the creation of this defense" has dragged on too long.
"In this area, we should not act internally. If Quebecers can develop this project locally, this is certainly good news, but we should not wait," say the conservatives.
They mention that computing is a global industry and that good ideas are easily adaptable, while hackers, on the other hand, operate from offshore platforms.
Therefore, the party proposes "to put up for competition all those who can offer services or tenders."
(Re)read the entrepreneurs' questions and the parties' answers.
.