Business news Resident Evil Village, Oculus, Guilty Gear Strive: the business news of the week
Sales figures, studio buyouts, financial reports, developers' transfer window, investments … if these subjects interest you, you are in the right place. We offer you an update on the business news of the past week.
Charts USA: Resident Evil Village wins in May
4.5 billion dollars is what the video game market in the United States generated in May (+ 3% over one year). A month marked by the release of Resident Evil Village, which achieves the biggest start of the year 2021 and is placed directly in second place of the annual ranking, behind Call of Duty: Black Ops Cold War. According to NPD Group, it is also one of the best launches of the entire Resident Evil saga, without further clarification on this subject. Capcom's game is ahead of the other big release of the month, Mass Effect: Legendary Edition, which we find in 2nd place, followed by MLB The Show 21, CoD Black Ops Cold War and New Pokémon Snap. We find a little lower the exclusivity PS5 Returnal (8th), released on April 30, or It Takes Two (15th), Biomutant (16th) and Monster Hunter Rise (18th), to name recent releases. Also of note is the return of Days Gone (21st), due to the launch of its PC port on May 18, while NieR Replicant and Outriders are missing from the rankings after starting in 4th and 5th place respectively in April. In terms of console sales, the Nintendo Switch is in the lead … for the 30th month in a row.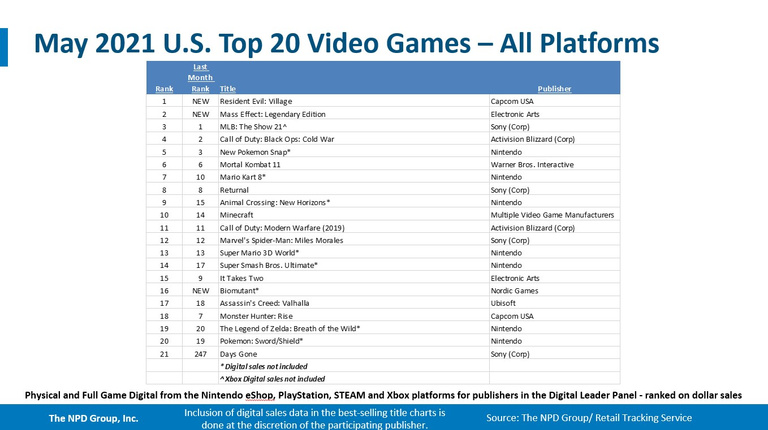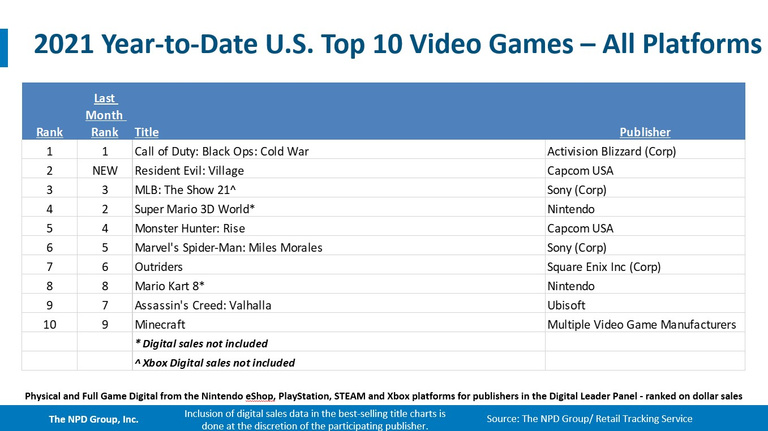 Facebook to test in-app ads on Oculus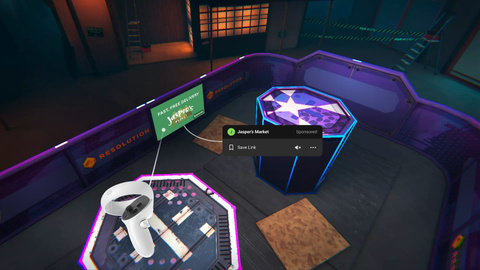 In the coming weeks, Oculus VR headset users will discover targeted ads in three apps : Blaston (a paid game from Resolution Games) and two others not specified at this time. An example is shown with the image opposite, where we can see an advertising banner in the virtual environment. If targeted, a pop-up window marked "sponsored" appears with an advertising link. A "little test" before a more global integration: "Once we see how this test goes and get feedback from developers and the community, we'll provide more details on when ads become more widely available across the Oculus platform and in the Oculus mobile app.", can we read on the blog of the firm, acquired by Facebook in 2014.
According to Andrew Bosworth, boss of Facebook Reality Labs, the objective of this initiative is in particular "to help developers generate income". He adds that "it also helps to continue to make VR material more accessible to a large number of people.". Users will have the same controls over ads as they do on Facebook: so it will be possible to hide a specific advertisement or all those coming from the same advertiser. "Adding advertising to the Oculus platform does not change our privacy and advertising policies", can we read, even if "Facebook will get new information, such as your interactions with an Oculus ad". As a reminder, last October, the use of a Facebook account became mandatory on Oculus headsets.
Guilty Gear Strive makes a hot start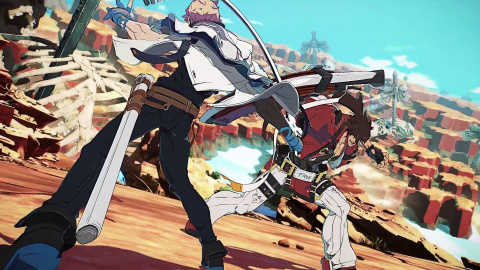 Released June 11 on PC, PS4 and PS5, Guilty Gear Strive has already sold more than 300,000 copies worldwide. "An exceptional success" for Arc System Works, which gave birth to this saga of fighting games in 1998. It is without a doubt the best start of a Guilty Gear game, this new opus having enjoyed a worldwide release. It is also the first time that a sales figure has been communicated for the launch. The game notably shone on Steam by winning in the ranking of the best sales of the week and realizing a peak of 30,939 simultaneous players. It's logically worse than a fully licensed game like Dragon Ball FighterZ (44 232), but better than other fighting games such as Mortal Kombat 11 (27,301), Tekken 7 (18 766) or Street Fighter V (13,807). Sold for € 59.99, Guilty Gear Strive already offers a Season Pass including five additional future fighters for € 29.99. You can find our test of the game here.
Gary McKay, new boss of BioWare, wants to rebuild the reputation of the studio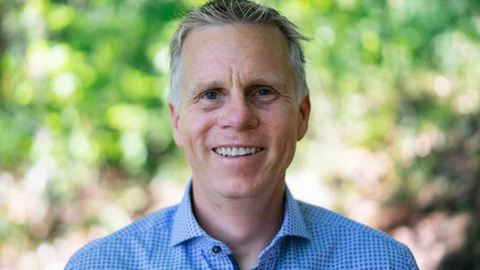 Last December, BioWare said goodbye to one of its major figures: Casey hudson, former director of development for the Mass Effect franchise, who later became general manager of the studio. After he left, Gary McKay was appointed to act, and it turns out that he was ultimately confirmed permanently as the new General Manager of BioWare.
With more than 20 years of experience in the industry at Electronic Arts, Propaganda Games and Monkey Games, the Canadian says he is "grateful for this opportunity" and intends to restore the image of studio, now focused on designing the next Dragon Age and Mass Effect after the failure of Anthem and the cessation of development of its overhaul. "This studio is unique in that it has an incredible history of creating games and universes that are truly loved by a large number of fans. For me, success is about rebuilding that reputation and keeping that promise of quality", commented Gary McKay. He adds : "We're focused on releasing the types of games that BioWare has built its reputation on. High-quality RPGs on console, PC and online, with rich stories, unforgettable characters and huge worlds. We continue to work on it. the next Dragon Age and Mass Effect, and this year is a pivotal year with even more to come as it marks the 10th anniversary of Star Wars: The Old Republic ". For his part, Casey Hudson has not yet unveiled the project he is working on.
In brief in the business news of the week
The Switch monopolizes the top 5

best physical sales in France

(week of May 31 to June 6), with in order Super Mario 3D World + Bowser's Fury, Ring Fit Adventure, Miitopia, Mario Kart 8 Deluxe and Animal Crossing: New Horizons.
First released on PS4, then ported to PS5, Stadia and Xbox Series, Judgment has surpassed one million sales. This Yakuza spin-off will be entitled to a sequel, Lost Judgment, scheduled for September 24.
The success continues for It Takes Two: the coop game had reached one million sales a month after its release (March 26), it is now at

two million

.
Momotaro Dentetsu board game has become the biggest Konami sale in Japan. Three million copies have passed since its release on Switch last November.
Which E3 conference was followed the most live? According to the analyst

StreamHatchet

, it is that of Nintendo peaking at 3.1 million spectators through Twitch and YouTube Gaming, followed by Xbox (2.3 million), Ubisoft (1.4 million), Square Enix (1.3 million) and Devolver (1.1 million).
Cyberpunk 2077 will return to PlayStation Store on June 21, having been withdrawn by Sony shortly after launch. "Users will continue to experience performance issues with the PS4 edition of the game, with CD Projekt Red currently working to improve its stability across all media. So we recommend playing this title on PS4 Pro or PS5 to enjoy the best experience ", warns the manufacturer.
The Ubisoft Massive studio (The Division, Avatar: Frontiers of Pandora, Star Wars) will change boss. David Polfeldt, who has held this post for twelve years, will be leaving on July 1 to take a sabbatical. His replacement has yet to be named.

Through Clementoss, Writing jeuxvideo.com
MPTwitter