Epic Games is already strong with Fortnite, Rocket League, and Fall Guys in its catalog and will offer another free-to-play game very soon that it hopes to achieve the same success with. This is Rumbleverse, a multiplayer action wrestler game that was featured at the latest Game Awards.
This Battle Royale (or rather Brawler Royale, as Epic Games Publishing likes to call it) is developed by Iron Galaxy Studios and was supposed to be released last February, but it was decided to delay it in order to improve the experience, in particular through testing sessions . . The trials are over and the Rumbleverse is now ready to see the light of day with a release date set for August 11, 2022 on PC, PS4, Xbox One, PS5 and Xbox Series X|S. The game will be playable solo or in duo, and its first season will begin on August 18 with the first wave of unlockable cosmetics.
As you can see, we liked the recent network tests. If you came to play, you helped us set up the guns on the battle barge. Rumble is out now, so we've decided to skip Early Access. On launch day, the game will be free for everyone and available to those who are brave enough to download it. Duos will be active, so team up with a friend to cover your back. We suspect that you can't wait to play as a team!

The first season of Rumbleverse will debut a week after launch. The Battle Pass will give diehard wrestlers an alternative to earn locker room rewards. You'll have a few days to get your bearings in Grapital City and distribute fluff here and there as a warm-up.

The wait is coming to an end! Thank you for accompanying us so far, throughout this adventure. We can't wait to see you officially start your wrestling career. In the coming weeks, we'll be making more announcements about gear you can purchase to add to your collection. As always, follow the latest news in this section or alternatively on the social networks listed above.
Can the Rumbleverse find its place in the rich and ruthless free-to-play world? Answer next month!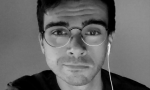 presence
editor

Favorite editor of your favorite editor since 2009, passionate about music that makes boom boom, follower of comics of all kinds. I've played too many Pokemon in my life.
follow me :


.