After the success of Marvel's Spider-Man, the number of Marvel Games products has increased, which has attracted the interest of many players. Avengers Marvel and Guardians of the Marvel Galaxy have already been released, with Marvel's Midnight Suns and Marvel's Wolverine to follow soon, as well as Marvel's Spider-Man 2.
Depiction of Black Panther in Marvel's Avengers
It's no surprise that, just like in the realm of cinema, where Phases 5 and 6 of the Marvel Cinematic Universe will be very fruitful, more games will be in the pipeline. Jeff Grubb, again, just said during a Twitch live stream that a Black Panther game is currently in development by Electronic Arts. The journalist always makes the right moves, says a new team from Seattle led by Kevin Stevens and alumni of Monolith Productions (Middle-earth) will be in charge of creating an Action-RPG in the open world and single player that wants to offer the same quality as Star Wars Jedi: Fallen Order but no online service.
The story will begin with T'Challa's death, and we will build a character on the path to being his successor: will he just be inspired by Black Panther: Wakanda Forever or will he be scripted? Only time will tell if this Black Panther gaming project is confirmed.
Until then, Marvel's Avengers, which is already playable as a superhero, can be purchased on Amazon.fr for €17.40.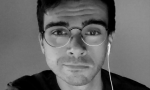 presence
editor

Favorite editor of your favorite editor since 2009, passionate about music that makes boom boom, follower of comics of all kinds. I've played too many Pokemon in my life.
follow me :


.