Game news Saints Row: crime accessible to all for this rampant GTA-like
Published on 20.05.2022 at 10:24
Slowly but surely, the release of Saints Row is approaching, and the developers have to show off their brainchild: today it's about accessibility or interface, and the name Volition should offer a good set of features.
Saints but not feet
After four more and more WTF episodes, Volition Games found it difficult to offer another Saints Row in the continuation of the saga's scenario: the Earth no longer existed, the Saints now dominated space, and Johnny Gat even defeated Satan right in Hell. From this we understand that a clean slate was necessary to breathe new life into the franchise.
So the Saints Row reboot is coming out in August, and with it a whole new city and a new story still based on the criminal conquest of the Saints (that doesn't change). But aside from the extravagant permissive side being widely promoted, what about accessibility?
A much less fun topic, of course, but nonetheless essential for all players suffering from different and varied issues. Let them be calm, the developers have planned a lot of options, as interface designer Kenzi Lindgren told us during an interview with MP1st :
I can tell you that this is definitely the most accessible game we've ever had in a Saints Row game and I'm excited to show people what you can do with those features. We have many difficulty options; many options to help anyone who suffers from motion sickness, hearing, vision and even movement disorders.

We have full integration with the Tobii software that we have in our game and you will of course be able to change all the keymaps to your liking (…). There really is a lot to see and I would be very happy to showcase everything you are capable of.
On another roster, we remember that God of War Ragnarok just showed off its accessibility capabilities yesterday.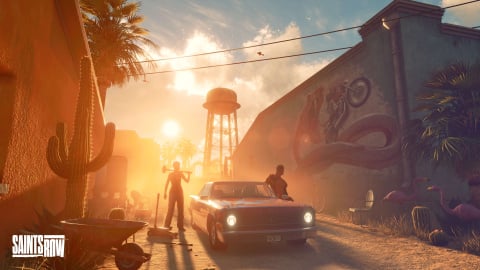 Such a custom interface
However, in the same interview, UI artist Daniel Bentien and creative director Brian Trafficante returned to another similar point: the in-game interface (HUD for short) and all the customization options.
Daniel Bentien: Players can turn off health bars for vehicles and enemies, other items can be scaled up or down depending on what size works best for the player. This way you can change and customize the HUD elements.

Brian Trafficante: You can hide everything: you can hide the GPS, you can only hide the GPS arrows. There are many options to erase parts of the screen or add any details or data you want.

Daniel Bentien: It was very important to us, both in terms of accessibility and ease of development, to be able to customize the hud elements and the user interface at any time.
Then more good news. Saints Row will release on August 23, 2022 for PC, PlayStation 5, PlayStation 4, Xbox Series and Xbox One.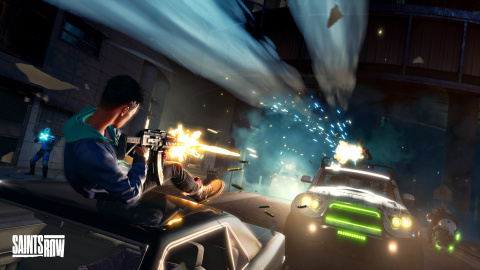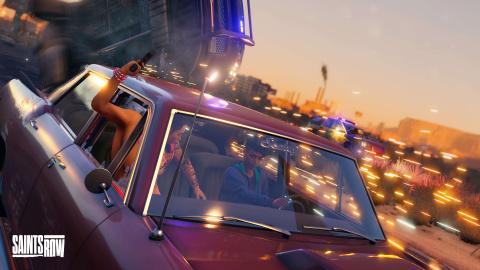 READ ALSO
Pre-order Saints Row on Amazon
This page contains affiliate links to some of the products that JV has selected for you. Each purchase you make by clicking on one of these links will not cost you more, but the online store will pay us a commission.
learn more.