Satellite SOS was one of the most notable announcements at the Apple iPhone 14 launch in September. This iPhone 14 feature takes Apple's existing Emergency SOS feature and extends it beyond cell towers by allowing users to contact emergency services via satellite.
Now we know when this feature will be launched. Apple announced today (November 10) that the emergency SOS service via satellite will be launched later this month for users in the US and Canada. This feature requires an iPhone 14 or iPhone 14 Pro model—older iPhones don't have the required hardware.
Apple also announced that it has invested $450 million. (will open in a new tab) to provide the infrastructure needed to support Emergency SOS via satellite. This money has primarily gone to Globalstar, which will be in charge of maintaining the service, both in terms of physical infrastructure (including satellites) and personal support.
Emergency SOS call via satellite: how it works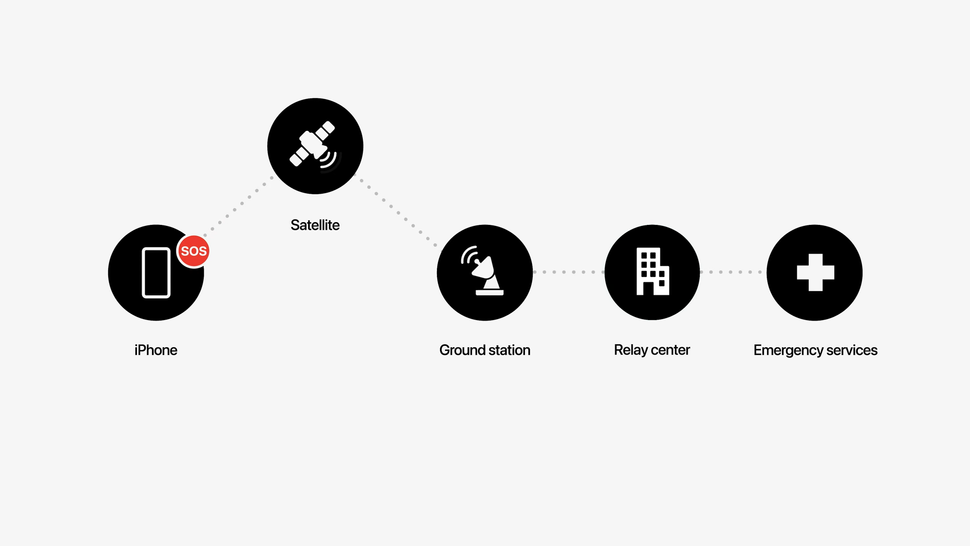 (Image credit: Apple)
The original Emergency SOS feature has been around for a while, allowing users to send an emergency alert by pressing a series of buttons on their phone to call for emergency services. On the latest iPhones, users hold the wake button on the right side of the device and then press the volume down or volume up button on the left side until the screen appears. You will then get the option to swipe the "Emergency SOS" slider. Once you swipe this slider all the way, your iPhone will call the nearest emergency services.
The iPhone 14's Emergency SOS via satellite eliminates the need for a cellular connection to send an emergency message. Instead, your iPhone will prompt you to establish a line-of-sight with an overhead satellite (one of the Globalstar satellites). Once a connection is established, you can send an emergency text to emergency services as well as your emergency contacts.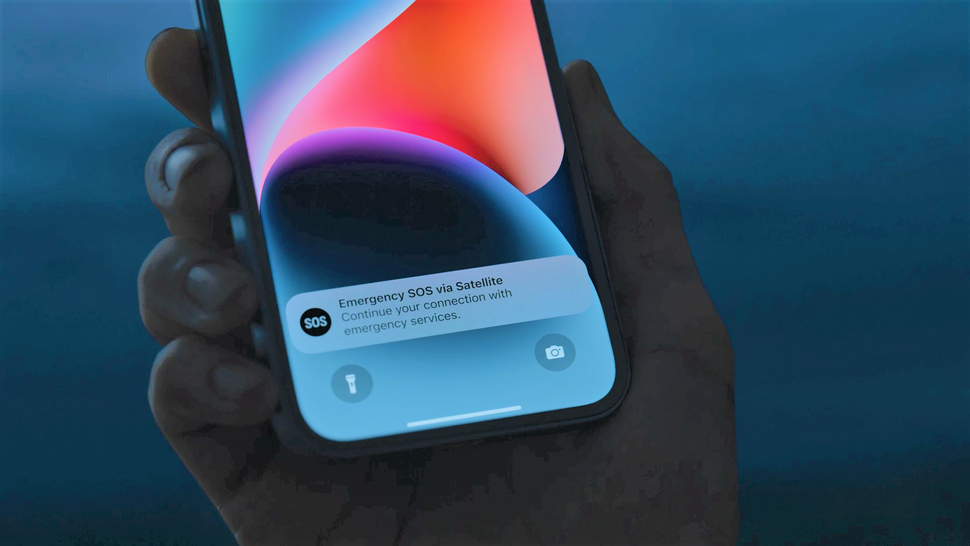 (Image credit: Apple via YouTube)
SOS emergency service via satellite can indeed relay an amazing amount of information to emergency services. It provides users with a quick questionnaire that can relay information to emergency services, such as who is injured, your location, and the remaining battery on your iPhone.
But the function still has its limitations. Satellite connections can be quite tricky, and while Apple says that while the feature can run in as little as 15 seconds, thick foliage and obstructions can make the feature completely unusable.
However, emergency SOS via satellite is a welcome addition to the iPhone, especially since there's no extra charge for two years. This feature should add peace of mind to anyone who goes offline on hikes or other outdoor activities, giving them the ability to get help if they run into problems.
If you have yet to test Emergency SOS via satellite, there is a demo of satellite connectivity. Users can test this demo mode anywhere, not just in places where there is no cellular coverage. Apple wants its customers to use the demo feature so they can learn how to use Emergency SOS via satellite without being in a real emergency or accidentally contacting emergency services. So grab your new iPhone 14 and give it a try before you really need to use this lifesaving feature when you need it.
The best iPhone 14 deals for today