With the booming success of the Nintendo Switch, many official and third-party accessories are now on the market. The price and nostalgia remain the determining elements in the choice of your controllers. We take stock through a selection of Nintendo Switch controllers.
The Joy-Con are still the coolest gamepads in the industry today. Nomadic or docked on the TV, the Nintendo Switch controllers adapt to all situations. Nintendo has thought of more traditional gamers with the Pro controller, more classic but of very good quality. Variations have also been produced by Nintendo in collector versions such as Monster hunter or Zelda.
The price displayed by these accessories is over 50 €. A price that will cringe a lot of players on a tight budget. We offer here a selection of official Nintendo controllers, collectors and alternatives to enjoy your console without breaking the bank.
Nintendo Switch collector controllers
Joy-Con Edition The Legend of Zelda: Skyward Sword HD
On the occasion of the release of the remaster of The Legend of Zelda: Skyward Sword, Nintendo Switch controllers, JoyCon, were specially dressed in the colors of the game. As we could imagine, the product is out of stock at many distributors! Good news, they are still available for pre-order at Micromania.
Pre-order the Joy-Con Edition The Legend of Zelda: Skyward Sword HD for € 89.99 at Micromania

Promo Cultura: Controller Switch Pro Monster Hunter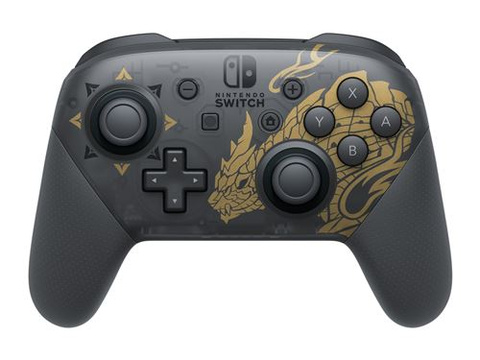 Monster Hunter Rise Coming soon and to mark the occasion, Nintendo is marketing its consoles and its controller in the colors of the cult license. A special edition Nintendo Switch is thus available for pre-order but if you already have one, the Monster Hunter controller is priced at € 69.99 at Cultura.
Buy Switch Pro Controller Special Edition Monster Hunter for € 69.99 instead of € 79.99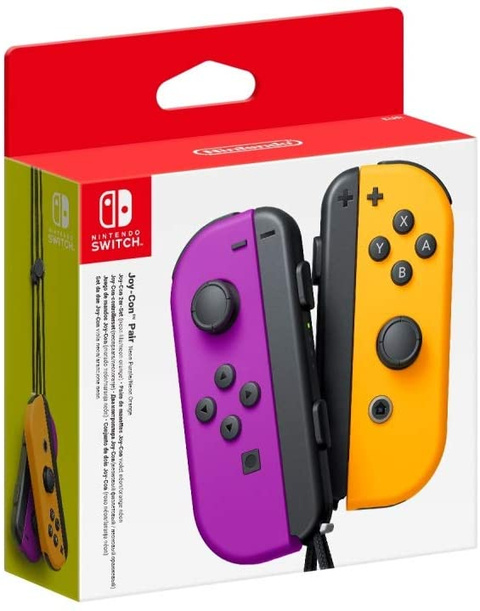 Need a change of colors, or just get an extra pair of Joy-Con for your hybrid console? You might like this Violet / Orange duo. Nintendo promotions are rare, but it is still possible to find accessories and other games of the brand at rather advantageous prices.
Buy Pair of Joy-Con Purple and Neon Orange for € 69.99 instead of € 89.99

The best alternatives
Nintendo Switch Controller PowerA Gamecube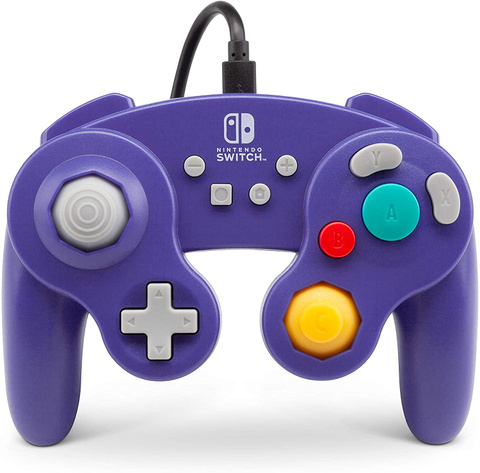 For many nostalgic, the Gamecube controller is still today a real gem of ergonomics demonstrating the manufacturer's undeniable expertise in offering high quality controllers. However, with the arrival of the Wii, Nintendo moved away from the standards by providing new features such as motion detection or the dual screen. PowerA offers us here a real homecoming with this Gamecube controller identical to the original! It is sold 10 € less at Amazon ! Enjoy it.
Buy Nintendo Switch Controller PowerA Gamecube for € 25.49 from Amazon

Nintendo Switch Controller Filaiire Pokémon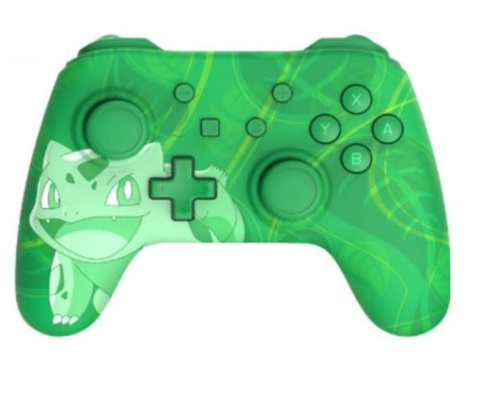 "One day I will be the best trainer, I will fight without respite. I will do everything to be victorious and win the challenges!" The music of the credits of Pokémon continues to turn in the heads of the most nostalgic as the saga has marked generations for 25 years now. These PowerA controllers are sure to speak to fans! The fnac also offers the versions Bulbasaur and Charmander. Amazon also offers the Pikachu and Squirtle versions at the same price.
Buy Bulbasaur PowerA Controller for € 19.99 instead of € 24.99
Buy PowerA Charmander Controller for € 19.99 instead of € 24.99
PowerA Pikachu controller available at Amazon
PowerA Carapuce controller available at Amazon

PowerA Super Mario Wireless Controller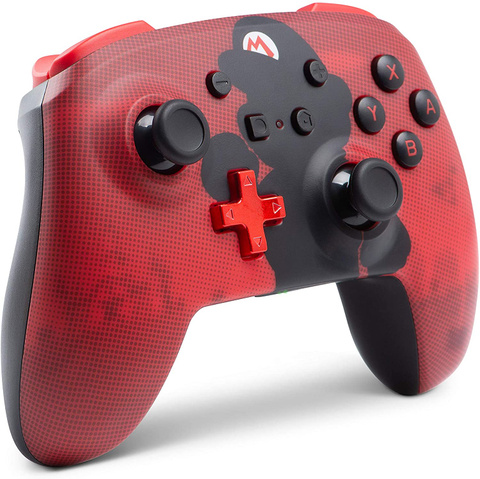 Already creator of many controllers under licenses in the colors of Nintendo games, PowerA offers one dedicated to the exclusive license of Nintendo, Super Mario!
Buy PowerA Super Mario Controller for € 49.99
Equipped with Bluetooth 5.0, the controller works wirelessly with batteries for up to 30 hours of play, and offers the luxury of offering two additional buttons vis-à-vis the Nintendo pro controller. Rather colorful, it is in black and red with the silhouette of our favorite plumber! It will be perfect as a second controller to play in TV mode alone or with your friends!

Amazon Promo: D-Pad G Super Mario & Pokémon
It has all the expected features with a precise traditional cross, a joy-stick, a screenshot button for a much lower price than the official Nintendo controllers.
This controller is specially dedicated to the Nintendo console. It sports colors and designs that will appeal to the most nostalgic of the 90s. The famous Nintendo licenses are represented there with Super Mario characters. Only one controller is available which gives a certain style to your console.
Buy D-Pad G Super Mario for € 21.99 instead of € 24.99
Buy D-Pad G Pokémon Pikachu Black / Gold for € 21.99 instead of € 24.99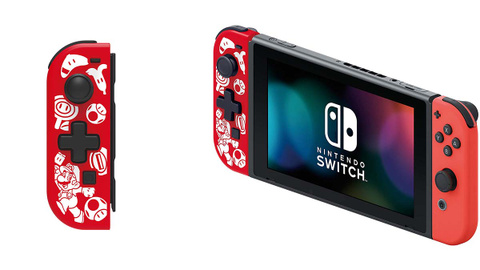 Split Pad Pro Controllers
This product Hori is sold under official license Nintendo. His good size handles will allow the largest paws to benefit from the titles Nintendo Switch become classics. But Hori did not stop there: the assignable rear triggers and the addition of a turbo functionality are most significant. If you want to transform your Nintendo Switch in ergonomic handle and being able to carry it everywhere, it is the purchase of the moment. In addition, among the models offered, you can find models with Pikachu & Eevee, which will give a very Pokemon at your Nintendo Switch.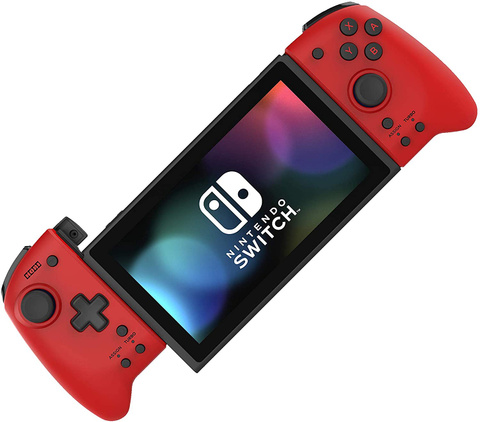 Buy the Volcanic Red Split Pad for Switch at € 54.58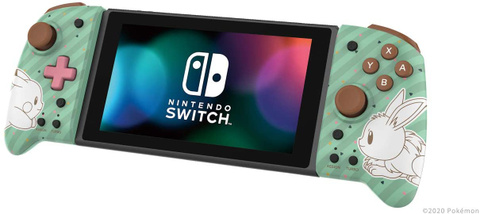 Buy the Pokémon Pikachu and Eevee Split Pad Pro for Nintendo Switch for € 54.78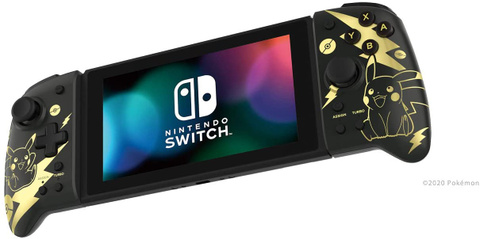 Buy the Black and Gold Pikachu Split Pad Pro for Nintendo Switch at € 54.53

Animal Crossing Kingear Controller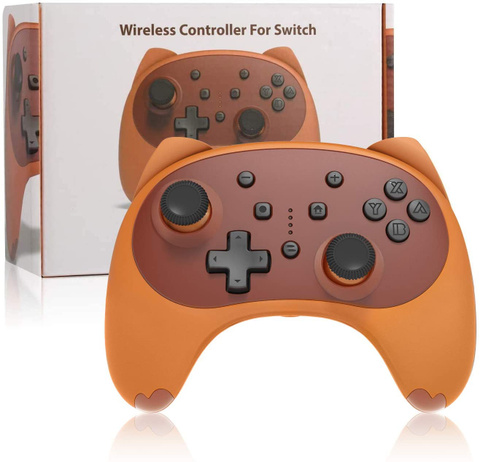 This controller is intended exclusively for fans of the successful Animal Crossing license! Its kitten-shaped design will not leave you indifferent. Kingear was inspired by Kitty, an important character in the game. Be sure to stand out during your evenings with friends. This controller can connect in wireless and wired mode. The synchronization takes place without latency and in a completely fluid way. Its 400mAh battery allows autonomy between 6 a.m. and 9 a.m. for a recharge estimated between 2h and 3h. Finally, it is equipped with high performance vibration motors to improve your experience.
Buy Nintendo Switch Kingear Controller for € 43.99

To read also: