Sony has partnered with Backbone to offer a PlayStation version of the manufacturer's famous controller that should be compatible with the iPhone. The overall design is inspired by DualSense, specifically the PlayStation 5 controller.
The design includes white (black is also available) and transparent button bezels. Backbone says the controller is compatible with all iPhones, and an adapter for iPhone 13 Pro and iPhone 13 Pro Max is included in the box. Users can simply plug an Apple smartphone into the controller and start playing PlayStation games through the PS Remote Play app or games from the App Store, Apple Arcade, Xbox Game Pass, and more.
The controller charges via an iPhone connected to the Lightning port. There's also another Lightning port for those who need a different way to charge. We also note the presence of a 3.5 mm jack for everyone who wants to play with headphones or wired headphones. In addition, there is a button to take pictures (photos and videos) and a button to launch the Backbone app.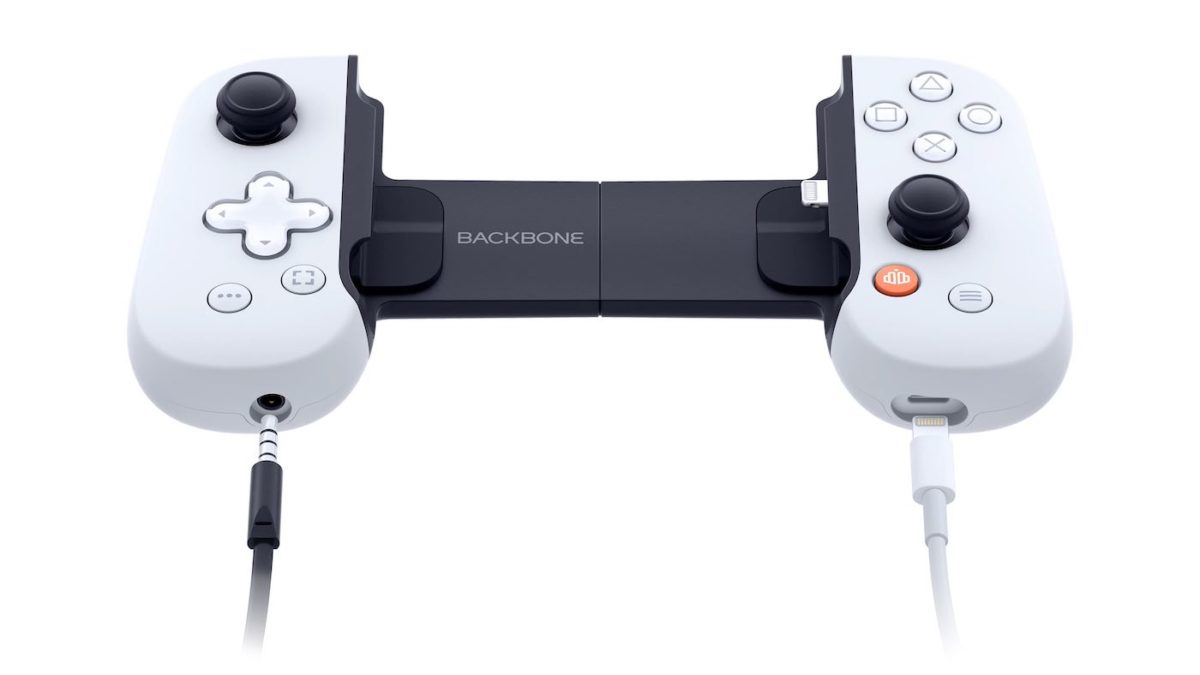 The Backbone One controller for iPhone (PlayStation version) is available for €119.99. Purchasing it gives you one month of free use of Apple Arcade, a free month of Game Pass Ultimate, and a free three-month trial of Discord Nitro.