Sony is slowly but surely preparing to return to the world of virtual reality with new details about its cutting-edge headset.
PlayStation players are looking forward to discovering new virtual worlds on their PS5. While the first PSVR headset to bear that name is compatible with Sony's new headset, it's the latest model in development that's catching the attention of fans of the Japanese manufacturer. The iconic PSVR 2 was announced in 2021 and will be available from various retailers soon.
This newcomer will prepare his arrival by the end of this year. However, the current component supply issues that the market has been experiencing for some time could jeopardize these forecasts. Despite everything, Sony continues to talk about their little gem of technology and reveals important features that we know …
When Sony is inspired by competitors
In a blog post, the manufacturer shows new comfort features that were not available in its old VR headset. However, these new features of the PS VR line are not really intended for other competitors in the market. Indeed, when getting acquainted with the presentation of Sony, the highlighted functions are reminiscent of what has been done in Meta Quest for two years now, in particular.
Creating a game area oddly similar to the Meta Quest 2 interface for the same feature © Sony
PS VR 2 play area exit sign mistaken for Meta Quest 2 hijack © Sony
The ability to see through a headset, an adaptive gaming zone, and the ability to play in cinema mode have all become indispensable in the market to offer a comfortable and modern virtual reality experience. And no surprises, Sony is inspired by the best to satisfy its players. The first two options provide enhanced and significant security during VR gaming sessions. Cinema mode, for its part, lets you, as the name suggests, take up residence in a virtual cinema to play non-VR games from its library of titles, a welcome addition if more or less anecdotal.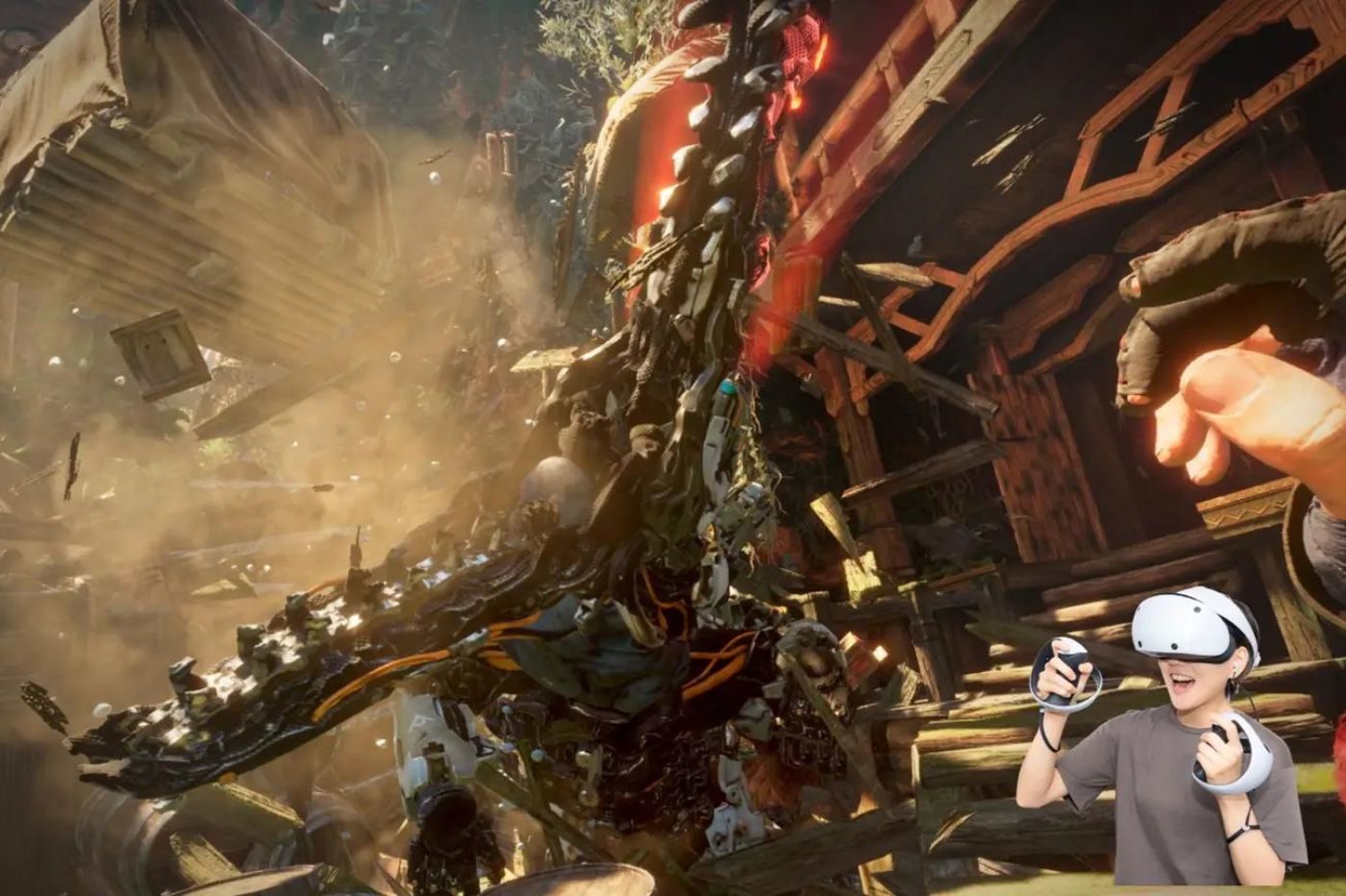 © Sony
Streamers will love the ability to record their sessions and reactions with the PS5 camera for memorable moments. PSVR 2 promises to offer a lot of experiences upon its release with no less than 20 games, as announced by Jim Ryan last May. With exciting specs (which you can find here in our dedicated file) and the quality of the PlayStation user experience, this new headset could well establish itself as a leader in the VR market.
Sony PS5 at the best price
Base price: 499 euros.
See more offers