SpaceX Astronaut Taxi Might Get Upgraded Shield
NASA is considering asking SpaceX to beef up existing defenses for the company's Crew Dragon capsule after something blew a tiny hole in a Russian Soyuz spacecraft in December 2022, the agency said at a press conference on Wednesday (January 25).
The impact, likely a micrometeoroid, occurred when the Soyuz was docked to the International Space Station (ISS), where it remains to this day. The impact caused a coolant leak, making the Soyuz, known as the MS-22, unsafe to bring astronauts home except in an emergency.
Therefore, the Russian space agency Roscosmos decided to launch an empty Soyuz spacecraft. 20 to return three MS-22 crew members to Earth. The trip is expected to take place in September, about six months after the trio's originally scheduled homecoming date.
Related: International Space Station: live updates
Discussions with SpaceX are at an early stage; "The idea of ​​a stronger shield was only raised on Tuesday (January 24) at a regularly scheduled crew meeting," said Steve Stich, NASA Commercial Crew Program Manager.
"We started talking a bit about what can we do now?" he said at a press conference on Wednesday that provided an update on operations on the ISS and SpaceX's next mission to the station, Crew-6, scheduled to launch in February. 26.
Sarah Walker of SpaceX said the company is in line with NASA's goals. Walker, who is Dragon's director of mission control, also stressed that all analyzes conducted to date show that the Crew Dragon, called Endurance, currently docked to the ISS, is performing very well.
"Dragon systems are operational and operating nominally," Walker said Wednesday at an Endurance press conference that was launched into the orbiting lab last October as part of the SpaceX Crew-5 mission for NASA.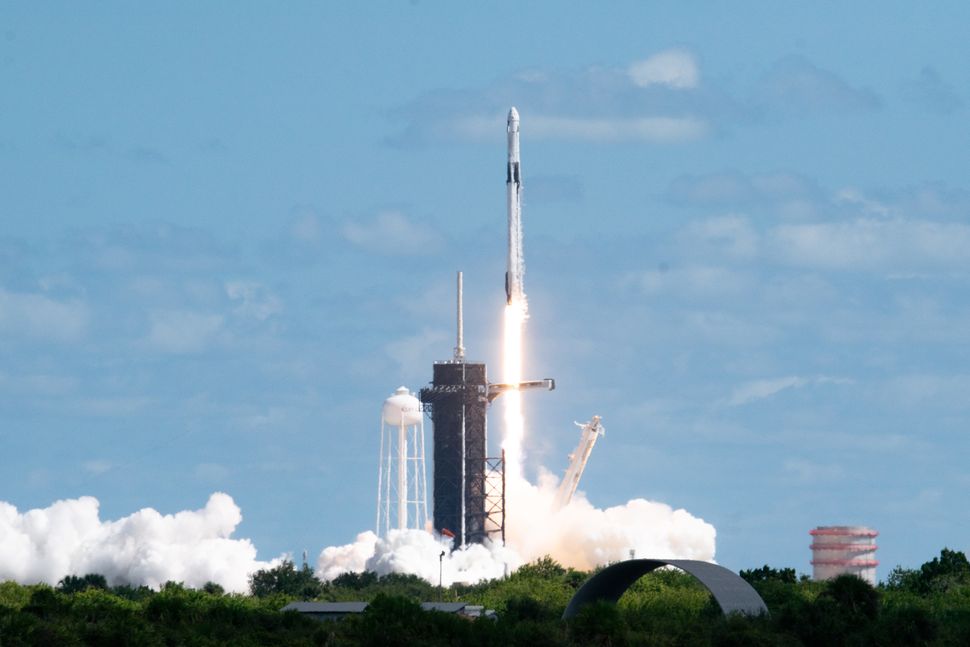 SpaceX Crew-5 launch on October 5, 2022, during which the Endurance spacecraft was delivered to the International Space Station with four crew members. As a last resort, a fifth astronaut could be sent to the Endurance to return to Earth, NASA said. (Image credit: Josh Dinner/Space.com)
Roscosmos officials say the damaged Soyuz MS-22 can accommodate two of the three crew members in the event of an emergency that would require evacuation from the ISS. However, the return to Earth will be warm without coolant. Cosmonauts Sergey Prokopiev and Dmitry Petelin will go on this flight on MS-22. A third crew member, NASA astronaut Frank Rubio, will join the four Crew-5 astronauts on the Endurance in a "lifeboat" scenario.
NASA considered numerous safety issues before approving Rubio's seat pad for the transition from the Soyuz MS-22 spacecraft to the Endurance, agency officials said Wednesday, including making sure there was enough oxygen in the SpaceX spacecraft that carbon dioxide emissions could be kept to a minimum and that landing will occur safely. .
SpaceX originally designed the Crew Dragon to carry up to seven people. But the Endurance was equipped with only four seats, and keeping Rubio safe as the unexpected fifth crew member required a clever redeployment of supplies in orbit.
"We actually wanted to take some cargo belts off the CRS-26," Stitch said, referring to the SpaceX Dragon cargo capsule that is docked to the ISS right now. "We were able to put straps on Frank and then, if needed, a seat pad, and then attach him to the Dragon floor," he added.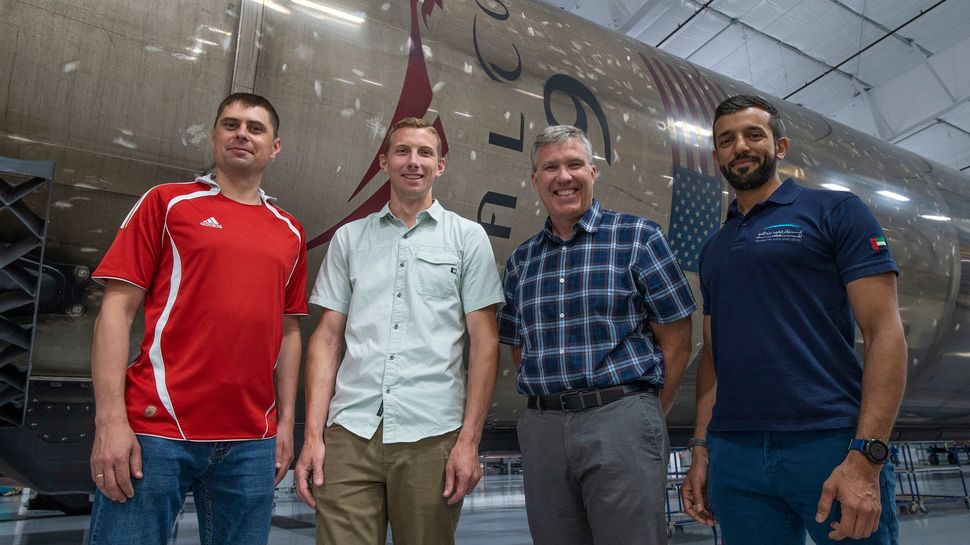 The next manned launch to the International Space Station will be Crew-6, a NASA rotating mission flown on a SpaceX spacecraft. From left to right: Andrei Fedyaev of Russia, Warren "Woody" Hoburg of NASA, Steven Bowen of NASA, and Sultan Al Neyadi of the United Arab Emirates in front of a SpaceX Falcon 9 rocket. (Image credit: SpaceX)
The empty Soyuz, known as MS-23, will be launched during a segment of the journey that NASA Assistant Administrator Kathy Lueders called "one of the busiest stages in the station's history" during a press conference on Wednesday.
Among the many planned manned launches to the ISS in the first half of 2022 are Crew Flight Test, the first astronaut mission for the Boeing Starliner capsule; Crew-6 SpaceX; and Ax-2, the second manned flight to the private company Axiom Space's orbital laboratory.
Crew-6 will see the Dragon Endeavor take the first United Arab Emirates astronaut on a long-term mission (Sultan Al Neyadi). Other crew members are NASA astronauts Stephen Bowen and Warren Hoburg and Russian cosmonaut Andrey Fedyaev.
The crew of the Soyuz MS-22 will also see its time in space double to a year in orbit as they await the launch of the crewed Soyuz later in 2023 to relieve their duties on the ISS. The current landing forecast for MS-22 is the end of September.
Elizabeth Howell is co-author of Why Am I Taller? (will open in a new tab)? (ECW Press, 2022; with Canadian astronaut Dave Williams), space medicine book. Follow her on Twitter @howellspace. (will open in a new tab). Follow us on Twitter @Spacedotcom (will open in a new tab) or facebook (will open in a new tab).