The first trailer of the fourth season of the series "Star Trek: Discovery" it's here!
Series star Sonekwa Martin-Green unveiled a first look at Star Trek: Discovery season four following Women in Motion panel during the Virtual Global Star Trek's first contact day celebration by streaming service Paramount +… It was also announced that the second season of Discovery will premiered this year, although no more specific date or number of episodes have been reported.
The teaser isn't very long, but it looks like the brave crew of USS Discovery NCC-1031-A is colliding … uh, another anomaly threatening the galaxy, but instead of spontaneously igniting dilithium, it's a kind of giant gravitational field. Who knows, maybe they are all prisoners inside The subconscious mind of Su'Kala.
"We all live in uncertainty, even for a team like this. Stress takes its toll. But we are not alone in this. None of us are like that, "Michael Burnham (Sonequa Martin-Green) talks about editing wreckage and very serious faces.
We then hear the voice of Paul Stamets (Anthony Rapp) explaining that a gravitational anomaly is five light years across. (This is almost twice the diameter solar system.)
"Where is he heading next?" asks a concerned Admiral Charles Vance (Oded Fehr). "He can go anywhere," replies the equally worried Warrant Officer Sylvia Tilly (Mary Wiseman). "And we may not have any warning at all," she adds.
"Federation or not federation, this anomaly threatens us equally," says the Cardassian woman, adding her anxiety to the rapidly growing level of anxiety.
"Whatever it is, we'll figure it out together," the soothing voice of Dr. Hugh Culber (Wilson Cruise) hums. President T'Rin Nivar (Tara Rosling) confirms her collaboration.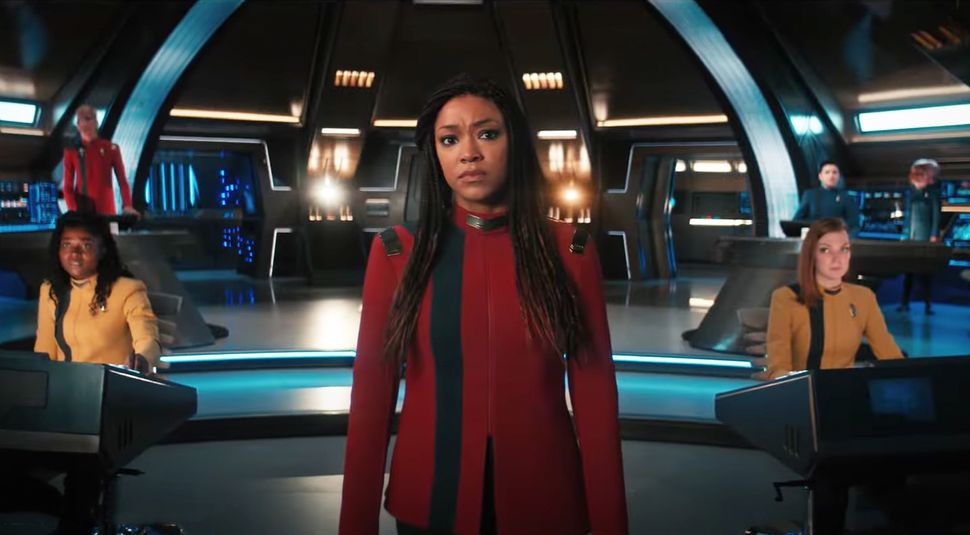 The music escalates to a crescendo, and we see a montage of explosions and familiar faces, including the entire bridge crew, Buk (David Ajala), Gruja (cheers) and even Sarah (Doug Jones).
On the other hand, the uniforms have been vastly improved over those unflattering, ill-fitting tunics we've seen. in the end last season. how we informed a month ago we knew they were changing for this new, fourth season. And they seem to have reverted to the separation colors used in the 24th century TV series The Next Generation, Voyager, and Deep Space Nine.
Fans from all over the world will be able to stream the First Contact Day panels on the site for free StarTrek.com/FirstContact… The panels will also be available for free viewing in the US on PlutoTV and Paramount + Twitch page. After the first run, the panels will be available upon request on the Paramount + YouTube and Paramount + channels.
Follow Scott Snowden on Twitter… Follow us on Twitter @Spacedotcom and further Facebook…