The Star Wars 2022 celebration continues in Anaheim, and with it comes quite a few announcements from fans. Yesterday it was the Disney+ series and other Lucasfilm titles that were covered, but this Friday night there was a topic that concerns us much more directly, namely one of the next games under license. You read it in the title, the next game from Respawn Entertainment, which was already official in development, has just been properly unveiled and is rumored to be called Star Wars Jedi: Survivor. Without further ado, make way for the first teaser trailer.
This Star Wars Jedi: Survivor has already been announced for 2023 exclusively on next-gen consoles, PS5 and Xbox Series X|S, and PC as reported earlier this year to offer a deeper experience. The scenario will take place 5 years after the events of Fallen Order and will force us to follow Cal Kestis again as he has to survive against the Empire and begins to feel the weight of being one of the last Jedi living in the galaxy. Cal will always be accompanied by his robot companion BD-1 and will meet many interesting new characters along his journey, including new allies. This third-person adventure game will take on and expand on the dynamic combat system of its older one in an "original and innovative way", in part by having our character learn new skills while strengthening his connection to the Force. In short, the whole program.
"Even before we finished Jedi: Fallen Order, our team already had an idea of ​​how to continue the adventure for Cal, BD and the rest of the team," said Stig Asmussen, game director at Respawn. "For Jedi: Survivor, we are working closely with Lucasfilm Games to continue the legacy of Jedi: Fallen Order. We're using cutting-edge technology to create more dynamic Jedi battles and cutscenes that reveal Cal's story as he grows and survives this dark time. We look forward to sharing more details about the game with the world later this year. »

"Millions of Star Wars fans have been fascinated by Cal Kestis' story, and we're thrilled to be working with the extremely talented developers at Respawn to continue to tell this epic story," said Douglas Reilly, vice president of Lucasfilm Games. "We are thrilled to bring Star Wars Jedi: Survivor, the next chapter in Cal Kestis' adventure, to players around the world. »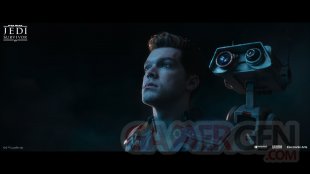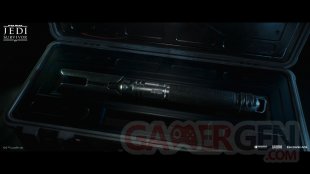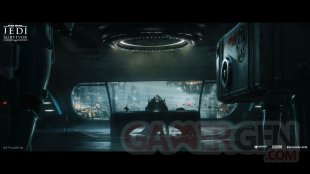 We'll just have to wait, but this first look is already enough to get fans excited. Meanwhile, Star Wars Jedi: Fallen Order is still on sale on Amazon starting at $18.99.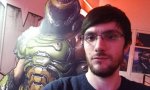 Alexander SAMSON (Omega Law)
Responsible proofreader – editor

Passionate about Assassin's Creed and Destiny, big fan of RPGs and passionate about video games in general. Reader of comics (DC) and various manga (One Piece!). A chemist by training and a scientist at heart.
follow me :


.