One way out for Windows 8.1. After years of living in the shadow of Windows 7, 10 and 11, the day of her death has come. Starting January 10, Microsoft will end support, disabling all future technical, software, and security updates. And to further nail the coffin, any Microsoft 365 software installed on your PC (such as Office or Mail) will also no longer receive security updates.
This lack of support makes upgrading to a newer version of Windows a huge priority. In today's environment, the lack of regular security updates can lead to disaster. If your PC is still running Windows 8.1, this is a huge risk right now. Luckily, upgrading to Windows 10 or 11 is easy. And it should be free thanks to Microsoft's lax policy on free updates. Upgrading to Windows 10 should be a no-brainer, although Microsoft warns that "most Windows 8.1 or Windows 8 devices will not meet the hardware requirements to upgrade to Windows 11." Fortunately, Windows 10 will be supported until 2025.
To ensure the most hassle-free update possible, you first need to prepare your computer. Getting all your ducks in a row will make your Windows update run smoother, and it won't take much effort. Here are four suggestions for what you should do now, plus one extra that can really save your bacon if things go wrong.
Back up your files
Backing up to an external drive works fine if you have a separate second copy.
Markus List / Unsplash
Every time you fiddle with the operating system, whether it's an upgrade, an upgrade, or a complete wipe, you should back up your files. You can never predict when something will go wrong.
Luckily, backing up your files doesn't take much effort, and the way you do it is relatively flexible. All you need to do is follow the 3-2-1 rule: three copies of each file (your working copy plus two additional backups), two different media types, and at least one external copy. This guide is also easy and fast, especially for the second rule. You can use two drives or one drive plus cloud storage. Just make sure that at least one of these backups is in a safe remote location in case something goes wrong during a major OS update operation on your computer.
Make a copy of your Bitlocker key
Saving the Bitlocker encryption key in Windows 8.1 is the same as in newer versions, so if you run into problems, you can still refer to this Microsoft guide.
PC world
If you have a Windows 8.1 Pro license and have encrypted your PC drives, make sure you know where your copy of the Bitlocker key is located. And yes, you should already have it – creating a copy of your encryption key should have happened during installation. It will be linked to your Microsoft account, saved as a file, or printed. Create a second copy for insurance. What if you never made copies at all? Create two now, each of which will be saved on different media.
Also, a note just before the upgrade: You can pause Bitlocker (i.e. temporarily disable it) before moving to Windows 10 or 11. Installing a newer version of Windows over Windows 8.1 usually goes without problems, but some people have experienced problems when Bitlocker active. You can turn encryption back on after you're done. But in any case, you should have a backup copy of your key!
Make sure your computer supports Windows 10 or 11.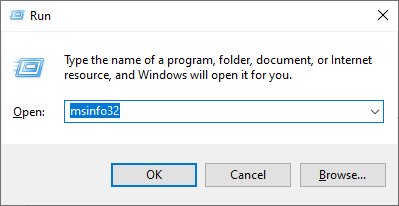 PC world
Upgrading to Windows 10 is pretty easy – most PCs support it, unless you're on older hardware (i.e., over 20 years old). It may not work, but the operating system will install and work. But you can verify this by comparing your computer's specifications with Microsoft's system requirements. To get this information, press the Windows key + R, then type msinfo32 to open the System Information app. If your specifications meet or exceed Microsoft's requirements, you're done.
Checking compatibility with Windows 11 is more difficult due to more stringent security requirements. Microsoft expects most Windows 8.1 laptops to not be compatible, but if you have a PC or laptop ready, try checking what your manufacturer says first. If this fails or just isn't an option, you'll need to compare your PC's specs to the Windows 11 system requirements. It may also take a bit of internet searching to make sure your processor (or maybe desktop motherboard) supports TPM 2.0 – the main barrier to installing Windows 11 on older computers.
The vague rule is that if your system is older than 2014, Windows 11 is most likely not right for you. (If you have a high-end desktop PC, this might be possible, but you'll have to dig into motherboard specs to figure it out.) But upgrading to Windows 10 isn't a problem. You don't lose anything in terms of performance, and its user interface is less divisive than Windows 11.
Check if your apps are compatible with Windows 10 or 11.
Not all programs from the Windows 7 and Windows 8.1 era will successfully migrate to a newer version of Windows. Others will require additional software to be installed, such as this amazing PowerToy from days gone by.
PC world
While many older Windows apps work on Windows 10 or 11, not all of them work. Take some time to find out if your current apps will work on newer versions of Windows – check the product pages for the software (and version) you're running and review the chatter on the forums and Reddit about their experience with moving to Windows 10 or 11 .(Just look for the software name, version, and then "windows 10" or "windows 11".)
If you find problems, you can download newer drivers or replacement software now and avoid unexpected (and unwanted) surprises in your daily work.
Also worth checking out: Any peripherals or external hardware that you regularly use with your PC. For example, we found that an old NAS stopped working with Windows 10 due to the OS automatically disabling older file sharing protocols with fewer files (in this case SMB v1.0). You may need to find workarounds or, as in the example here, decide to upgrade to a newer NAS so as not to compromise the overall security of the home.

Protect yourself from future stress by preparing your Windows installation media.
PC world
Most people won't need installation media to upgrade to Windows 10 or 11, but you'll appreciate having it available in case of an emergency. You can more easily fix serious problems or, in the worst case, wipe everything and install a new version of Windows.
Creating an installation USB drive for Windows is quite simple. You just need an 8 GB USB drive (or larger) and a media creation tool from the Windows 10 or Windows 11 download page. Install the software, connect the drive to your computer, and follow the on-screen instructions.
If you are planning a free upgrade to Windows 11, make installation media for both operating systems. Because you need to upgrade to Windows 10 first (and get an active digital license), you may run into issues with either the OS, either during the Windows 8.1 to Windows 10 conversion or the upgrade to Windows 11.
Final Step: Upgrading to Windows 10
With these important steps completed, all that's left to do is upgrade to Windows 10 (and then upgrade to Windows 11 if you're interested and your PC is compatible). Start the process, sit back and enjoy these security updates for a few more years.