Cybertruck is Tesla's future electric pickup. Announced in 2019, it has been delayed several times but should finally start shipping next year. It stood out from the start with a very angular design and a raw side with unpainted steel plates.
Expecting to see it on the roads (and the number of orders already promises great commercial success), this exceptional car impresses with its size and chosen design.
But is this shape really that different from traditional pickups with billionaire flirtatiousness, or does it offer an aerodynamic advantage? A Numeric Systems study simulating the airflow on a vehicle shows that its drag coefficient is quite good.
Pretty convincing aerodynamics
Thus, Cybertruck will offer a coefficient of 0.39 Cd (unofficial value), which is far from the usual 0.55-0.65 Cd for this type of vehicle, according to the Electrek website. The angle formed by the windshield and the roof ends up being less restrictive for airflow and the grille.
On the other hand, angular fenders and mudguards contribute to interference that increases the ratio. Similarly, the sharp angle at the rear of the vehicle creates a gap that disrupts airflow and creates a zone of turbulence at the rear.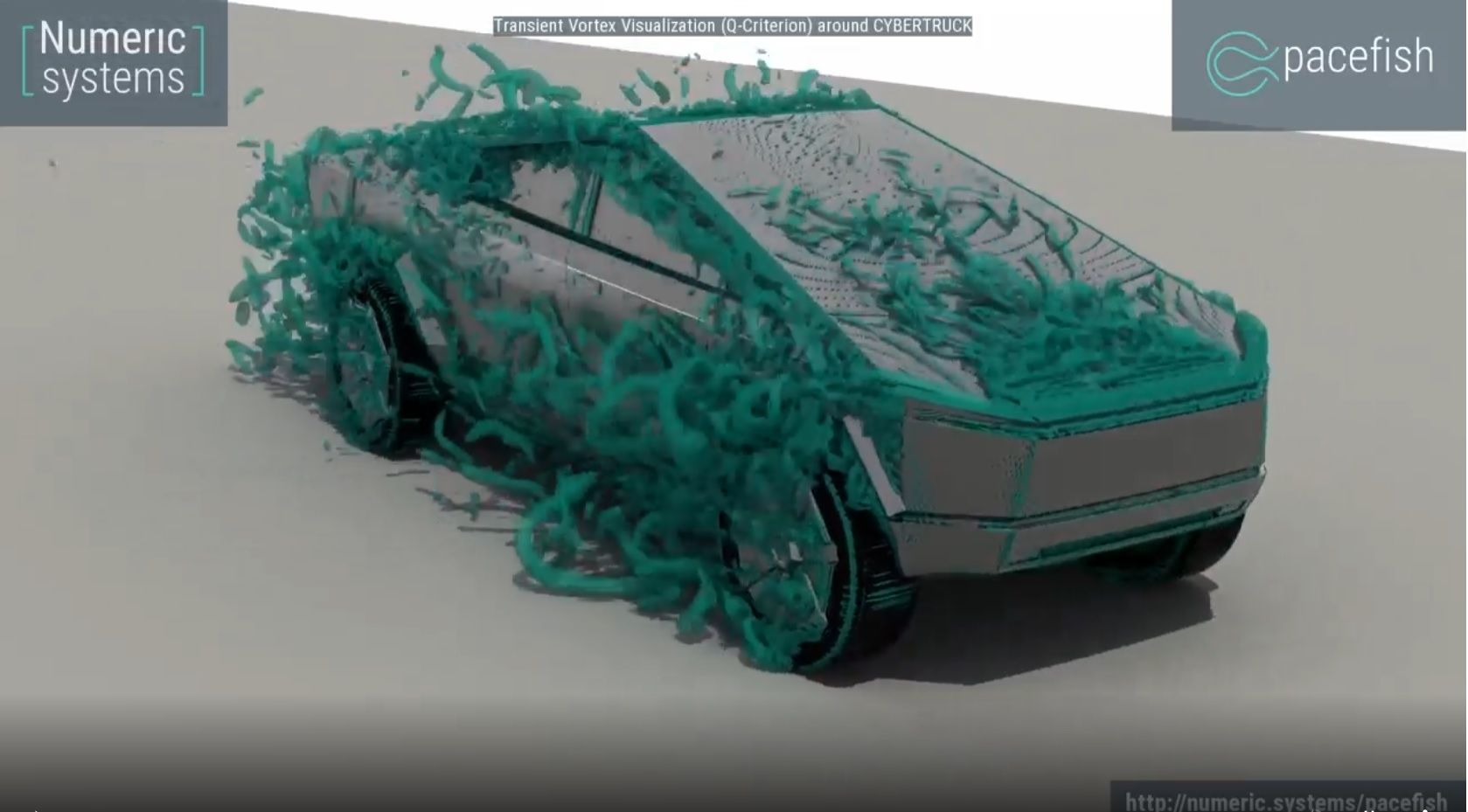 The simulations were carried out on an unfinished version of the Cybertruck design and it remains to be seen if certain elements, such as mirrors, will significantly affect aerodynamics and thus autonomy.
Electrek notes that Elon Musk has already indicated that the electric pickup can bring the drag coefficient below 0.30 Cd with some adjustments, but it remains to be seen if these modifications will be integrated into the production model.
.