Sun 08.07.2022 — And different.
At the end of 2019, Tesla made a splash with the introduction of its Cybertruck. A pickup you haven't seen yet. Some said it would be available at the end of 2021 but because we were careful we wrote at the time that the machine would be available in 2022 instead. Now we know it will actually be 2023 and in the second semester . During a meeting with shareholders, Elon Musk revealed some additional details. Firstly, the production car will be different from the prototype originally presented. No one should be surprised, this is always the case.
The second surprise, this time frankly bad, is that the Cybertruck will be more expensive than advertised. Elon Musk apologized, explaining that 3 years ago it was impossible to guess the inflation that we know today … But he still refrained from revealing either the new price or the slightest technical details. The base price announced in 2019 was $39,900, and if we see Model 3 price increases multiple times in recent months, we might be wary of a $10,000 increase…
In any case, the European motorist should temper his enthusiasm for the Cybertruck, since, as far as we know today, this car will probably not be approved as a passenger car in Europe. A Tesla Cybertruck with a GVW over 3,500 kg requires a truck license. We'll talk about it when we have concrete information.
Should Tesla Cybertruck be sold in France?
Category(s) and keyword(s): Tesla; electrical prototype concept
For the same subject(s):
08.05.2022 — Rolls-Royce says: Long live France! — Trials in Provence.
04/08/2022 — A cheap Tesla Model S blanket? – Now available in France.
02/08/2022 — MG confirms roadster coming soon – Zero emissions with wind in your hair.
2022-07-27 — Sono Sion, the project is progressing "Slowly but moving forward.
23-07-2022 — Celestiq, Cadillac that should be reunited with the glory of yesteryear "Very, very limited edition.
22-07-2022 — The electrified Alpine A110 weighs 258 kg. "Can she convince?"
18.07.2022 — Hyundai N Vision 74 concept, electric hydrogen sports car – For the show.
Our latest tests: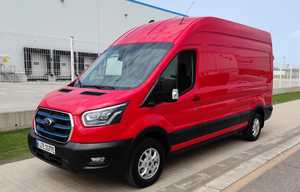 Getting Started: Ford e-Transit
"The electric van revolution is in full swing.
Ford; light utility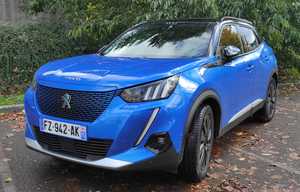 Detailed test: Peugeot e-2008
— Detailed review of the perfect everyday crossover.
Peugeot; electric car