Eat this is my melee weapon
Drink it's your blood
Test version:
a computer
Floor : Action/control
Release date: August 11 2022

The 4 that were 5 are the eyes, ears, speech and consciousness of the world. But an old prophecy heralds the coming of a lamb that will put an end to their hegemony. You will be the last of your kind to be sacrificed so that the prophecy will never come true, unless it becomes just the trigger and it becomes self-fulfilling.
It's easy to understand…
Thus, you are the lamb of prophecy, and although you do not actually speak, you are not going to surround yourself with a wall of biblical silence. Because you see, saved in extreme cases by He-Who-Waiting, you need to raise an army of believers, create a cult, make a sect flourish, invent a religion.
For this Cult of the Lamb is based on two pillars. Part of Die & Retry where you will travel through the strongholds of 4 traitors to kill their guardians and finally face these false idols. Then we find the genre codes. A selection of weapons, powers and bonuses offered randomly, quiet zones with merchants or NPCs offering more or less direct help, and it all ends with a mini-boss that you have to kill 4 times to gain access to his guardian saint. Areas when you're done that you can return to in the long version to reclaim resources and recipes, areas you unlock as you expand your herd of suffering souls, hoping to find solace and meaning in their miserable sacrificial lives from you.
Demanding in its implementation
Especially at higher difficulty levels. Because the second part is management. A piece of land, if not a wasteland, which needs to be converted into a church for your worship. Then we find out what has become the reason for the success of management games and real-time strategy games. Buildings to build, a research tree that opens with the faith of your flock, and a church.
For buildings, we will find what your students need to live as long as possible (shelter, plantations, sawmill, mine, toilets, etc.) or for you to manage them (prison, tabernacle, tombs, etc.) and above all, to use their faith to expand you, while at the same time satisfying them enough for them to work without asking questions, a summary of the history of mankind in a bloodthirsty cult version. Moreover, it will be necessary to manage all these small lost creatures. You can already personalize them (name and appearance) and then you can give them gifts so that they work better, last longer, ask fewer questions, don't get sick and eat enough and don't question the faith they have in you and above all that they receive autonomy regarding the exploitation of your promised land.
The church will serve you for your daily rituals and sermons, building up enough faith to open the tree for your weapons and skills this time.
At the gates of heaven
If we add areas that allow you to play mini-games (fishing, dice, etc.) or complete side quests (in addition to those given by your followers), everything is visually carried over by the Art Direction at the top (not to mention its animations). ) and in terms of sound, Cult of the Lamb is at the gates of heaven.
As for the warhead, the affected areas are sometimes difficult to assess. The explored areas lack variety, not in the fauna and enemies associated with a particular prophet, but in the decor, we would like to give the impression of coming out of a large forest.
In terms of management, I'd like some more information to see at a glance who's doing what in your parish of the lazy people, we'd also appreciate automating certain activities that can be intimidating, even if it means building new buildings. As a result, managers at heart will spend time fine-tuning the architecture and decor of their holy land, while controller enthusiasts will be able to use their vengeful swords, leaving aside the part of the game that may be of less interest to them, and not necessarily necessary if the skill is there. .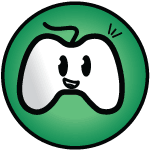 Cult of the Lamb is a simple principle and a fusion of two genres carried by the divine DA. Surprisingly complete, it combines Die & Retry with basic controls. There is something for everyone, from a pixel-killing priest-soldier to a clergyman more in love with architectural development, a collector of relics and decorative items. Focus on different endings to explore.