Darker and more ambitious than its predecessors, Sam Barlow's latest video game immerses the player in the investigation of a missing actress.
A young woman in a blue bathrobe holds an apple on which she looks inspired. Investigators arrive at the crime scene, where they find the body of a man with a dismembered penis. Barbie doll with a frozen smile, placed on a glass table between a box of medicines and a corpse from a bottle. Two nuns stand near the mausoleum, behind which the lights of the city are guessed. At first glance, Immortality puts us in front of videos that have no real connection to each other while we read the game's synopsis: it tells the story of Marissa Marcel, a promising actress who mysteriously disappeared, leaving only traces of the film archive that have never been published.
While promoting Immortality, developer Sam Barlow said it was perfect for people who wanted to feel like they were "licking the antenna of their BBC2-tuned CRT TV on a Sunday night. At midnight in the 1990s." Personally, I never thought of licking a CRT antenna, but I must admit that this is the perfect description of the atmosphere of Immortality and that I discovered a new fetishism for myself. When you start the game, you are confronted with a mosaic of videos, mostly from three films that Marissa Marcel played in: there is Ambrosio (1968), in which she plays a young woman who pretends to be a man in order to infiltrate a convent; Minsky (1970), a thriller in which she plays the muse of an artist suspected of his murder; then Two of Everything (1999), where she becomes a successful pop star with a special relationship with her stunt double.
Immortality // Screenshot
Nanar and the way
Availability
Immortality is available August 30, 2022 on PC, Xbox Series S, and Xbox Series X. It's already available on Xbox Game Pass.
In the tradition of Her Story and Telling Lies, two previous titles from indie developer Sam Barlow, Immortality is an FMV investigative game – for full-length video, namely pre-recorded video files shot with real actors. The developer has said in the past that he chose this method because it allowed him to experiment on a smaller budget. He also claims that he was inspired by the scenes from the film "Basic Instinct", where Sharon Stone rehearses without makeup, lights and fireworks. He quickly saw it as an effective way to bring realistic and intense scenes to the screen and made it his specialty ever since. "Looking back, FMV games were a failed experiment," Barlow told NME in May 2022. "But they also allowed for other genres and types of storylines because they were cheaper to produce. There were legal dramas, erotic thrillers, many psychological horrors and character-based stories that took place in a more realistic and modern setting, as opposed to the clichés present in video games of the time. »
It's also a case of Immortality that mixes erotic thriller with psychological horror, going through the investigation and trails out to David Lynch. This is no coincidence, given that one of the game's writers is none other than its co-writer Barry Gifford, with whom he co-wrote Lost Highway. For the needs of Immortality, Barlow also surrounded himself with Amelia Gray (notably the writer of the TV series Maniac and the author of numerous novels that are as weird as they are brilliant) and Allan Scott (the writer of the excellent thriller Don't Look Back). , released in 1973), whose influence is very strongly felt at various points in the game.
In keeping with her history and lies
Each video presented to the player shows an excerpt from the film or stages leading up to its conception: readings, castings, rehearsals, promotional tours, or even "alchemy trials" in which two actors are placed together to see how well they will do. Symbiosis on screen. Gameplay is based on a very simple principle: the player can rewind scenes (which makes the characters talk upside down and irresistibly reminiscent of the Black Lodge episodes in Twin Peaks), speed them up, or pause them. When you freeze the scene, you can hover over various elements of the decor – a bowl of fruit, a sequined dress, a dagger used as a prop, a cameraman's face you've never seen before… a new video. For example, a rehearsal video in which we see a glass of champagne placed in Marissa's dressing room may lead the player to another video where we see another glass of champagne held by the director during an awards ceremony. From this point on, the player has several options: move from element to element to unlock new scenes, or watch each video in its entirety, and then return to it and reveal every detail.
Immortality // Screenshot
From curiosity to voyeurism
As more videos are revealed, the mystery surrounding Marissa is slowly dissipating. The sparkles quickly give way to darker images, revealing the system that produces the stars so that they can be polished better later. In each video, we can find clues and ways to explore to understand what led to his disappearance, in addition to better understanding the script of the films as a whole. At first, I frantically clicked on each image, driven by the desire to understand what happened to Marissa (which, after all, is the main goal of the game), before being left with simple voyeurism. There's something incredibly exhilarating about looking behind the scenes of a movie, whether it's watching an actor struggle to burn a piece of paper for an important scene or a director trying to avoid a gaffe. There's also the feeling of slowly putting the pieces of a puzzle together, which eventually goes beyond the simple story of a missing actress.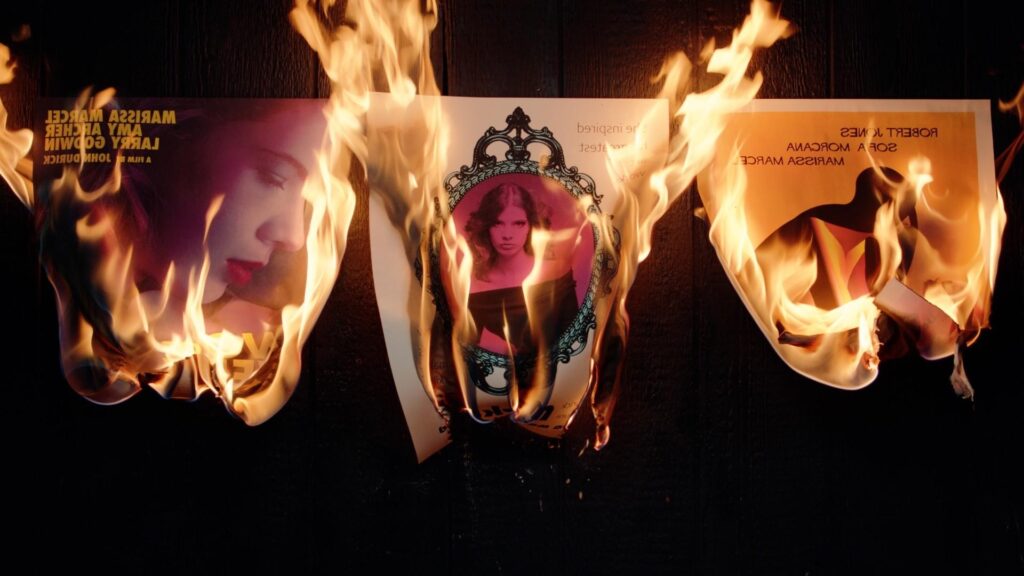 Immortality // Screenshot
When faced with certain videos, the player no longer knows what is actually fiction and what is reality: he must help himself with a few clues (for example, a person off-screen who yells "Action" or "Cut", or the presence of a cracker on the screen) . screen). Sometimes the game even becomes difficult to follow as it is full of images and details to analyze. Then you need to view certain images and classify videos as favorites when they feel like they hide a future new track to explore. Before becoming a very good investigative game, blessed with brilliant mechanics that appear when they are no longer expected, Immortality is an amazing love letter to cinema and those who make it – even when their work takes the form of an erotic thriller with Nanardesk. dialogues.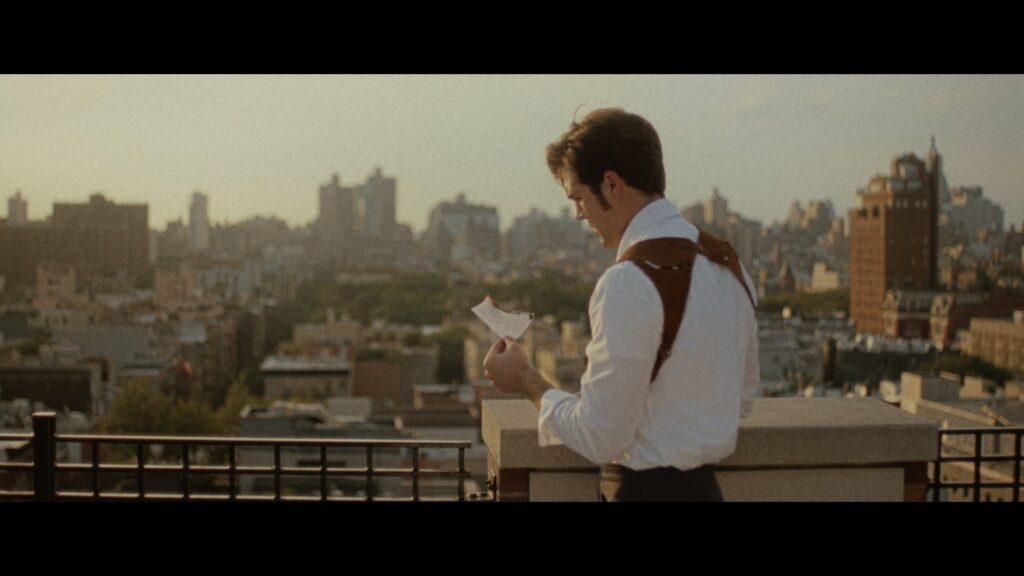 Immortality // Screenshot
This is a love letter to actors, directors, cinematographers and other props, people who look at the camera and those who shine better behind it. This also includes the player who acts as both editor and explorer in this strange mass of images, without ever giving the impression of being taken by the hand. As the credits began to roll, before I had a chance to delve into all the elements of the story, I had only one desire: to dive back into it.
Verdict
We liked
Great tribute to cinema
Flawless actors and controlled atmosphere from start to finish
A more ambitious and open adventure
We liked less
Slightly less controlled ending
Sometimes we feel a little overwhelmed by the prophetic side of the script.
You must love cinema
Immortality is an excellent investigative game with a flawless cast and direction that elevates the FMV genre to the rank of art, like Her Story and Telling Lies before. It's also a tribute to some of the biggest names in cinema, from David Lynch to Alfred Hitchcock. It shows the different stages of film making.