The best external hard drives for PS4 and Xbox One can help keep your game library much more manageable. When these consoles were first released, 500GB may have seemed like a lot of storage space. But in the intervening years, the games have grown, as have their associated patches and DLC. It is not uncommon for games to exceed 50 or even 100 GB. You can simply uninstall and redownload games when you need them, but that's not as convenient as just choosing one of the best external hard drives.
Both the PS4 and Xbox One support external hard drives and there are no special tricks to install them. All you have to do is format them in a certain way and then connect them to the consoles using a USB cable. And it can also add quite a bit of space; storage has gotten much, much cheaper in recent years, and you could double, or even quadruple, your console's storage space for less than the cost of two additional controllers.
However, there is an upper limit. Sony limits external hard drive support for the PS4 to 8 TB, while Xbox One maxes out at 16 TB (two separate drives, each capped at 8 TB).
What are the best external hard drives for PS4 and Xbox One?
The good news is that you don't need a specialized external hard drive for a PS4 or Xbox One; almost anything will work. As such, what to look for in the best external hard drives for PS4 and Xbox One is exactly the same as what to look for in a hard drive, in general. You want the right amount of storage space, a fast read speed, a small profile, and a trustworthy brand, in case something goes wrong.
As such, our top pick is the Western Digital Elements 4TB Portable External Drive. If you're familiar with WD, you'll know that the company has been in the storage game for a while and generally makes high-quality, durable products that work exactly the way they're supposed to. With 4TB of storage, you'll be able to store dozens of games, and at less than five inches wide, it won't take up too much space in your entertainment center.
If you want something a little fancier and have an Xbox One, consider the Seagate Game Drive for Xbox. This hard drive sets itself apart from the competition by coming in a white chassis with the Xbox logo, just like an Xbox One console. Combined with its fast read speed, you can place the Seagate Game Drive for Xbox next to your console, and it would look good. as a permanent fixture in your living room.
A quick note: now that the PS5 and Xbox Series X are out, these external drives may not be the best accessories for them. While you can still connect external drives to new consoles, next-gen games require specialized SSDs, which are generally much more expensive. If you have a lot of PS4 or Xbox One games to go, these hard drives could still come in handy; otherwise, save your money for the next-gen gear.
The best external hard drives for PS4 and Xbox One you can buy today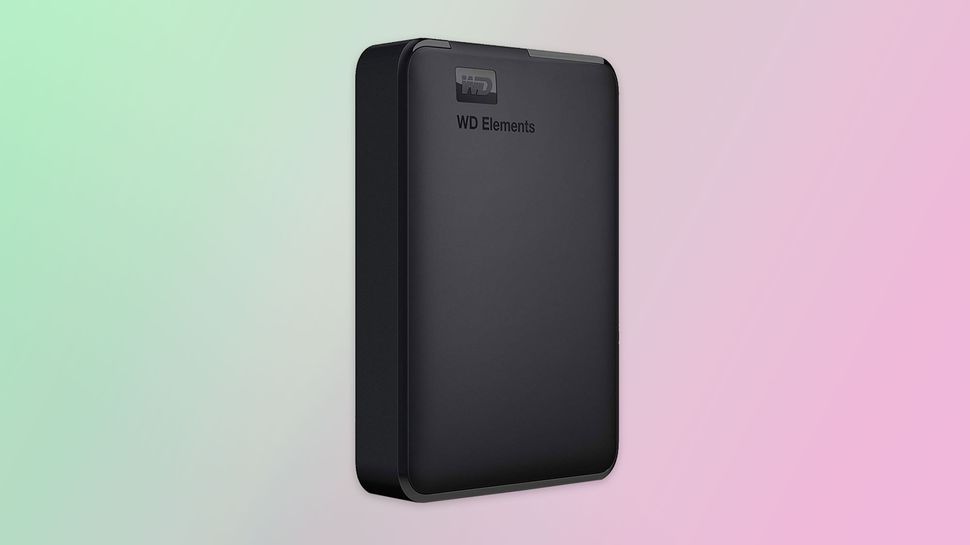 (Image credit: Western Digital)
Balancing performance against price, there's a reason WD's Elements Portable Hard Drive remains the reigning champion of Amazon's best-selling external drives. This is the unit that I own and highly recommend to anyone looking to expand their console storage. You will have enough storage for up to 80 games at a time (assuming an average game size of 50GB). It would be nice if the unit came in different designs like some of the others on the list.
If you've never owned a Western Digital hard drive before, the company has been producing storage since the early 1980s and has a well-earned reputation for making durable products. As well as being able to store a ton of different games, you'll also be able to keep them for a long time, which could be useful if there are titles you want to revisit.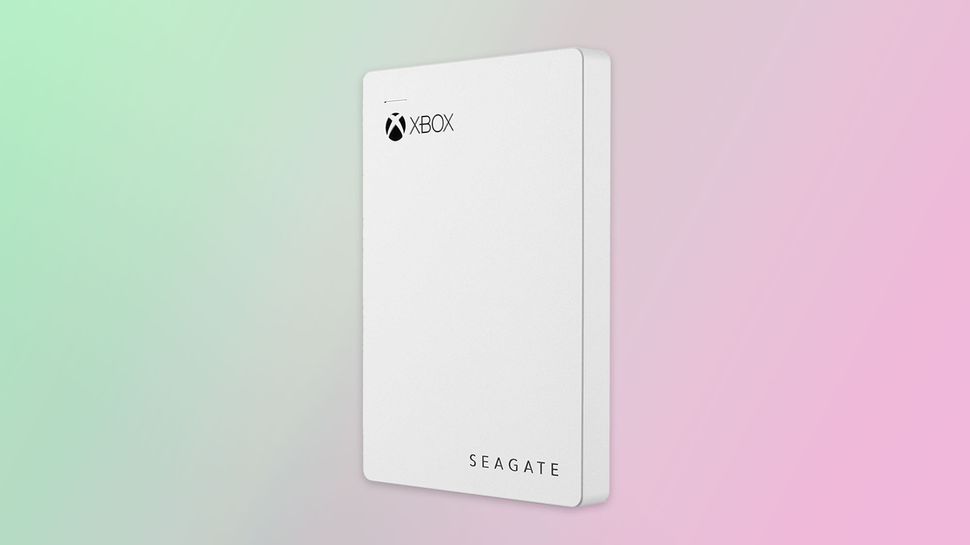 (Image credit: Seagate)
From a design standpoint to software optimizations, this Seagate drive is for advanced Xbox users. This drive comes in a variety of Microsoft franchise designs, is incredibly compact, and requires nothing more than a USB connection to plug and play with your console. While these branded units are a bit more expensive, the few more dollars ease worries and offer Xbox users a hassle-free customizable experience. The unit includes a one-month membership to Microsoft's exclusive Game Pass gaming subscription service so you can use your new storage right away.
The physical appearance of the device is also worth mentioning, as it closely resembles the Xbox One S. While many external hard drives are a notch above the monstrosities, Seagate Game Drive for Xbox seems like a perfect set to match. Microsoft console.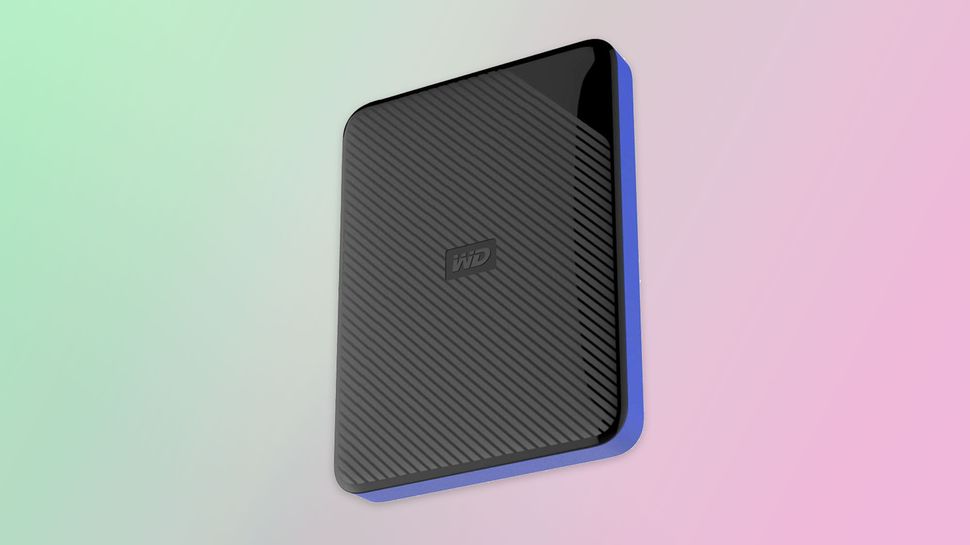 (Image credit: Western Digital)
The WD PS4 Hard Drive integrates seamlessly with your PS4 thanks to a compact design and blue highlights. Simple setup allows you to connect the unit and start downloading content in no time. While the unit is roughly equal to the competition in speed and size, the short cable can be a problem for users who need to store the unit away from the console.
The best thing that WD Gaming Works has going for it is simplicity. It's designed with PS4 compatibility in mind, right down to the "black box with blue highlights" design, so you never have to worry about compatibility or aesthetics. With 2TB of storage space, you can download dozens of big-budget games and still have room for as many movies and TV shows as you want.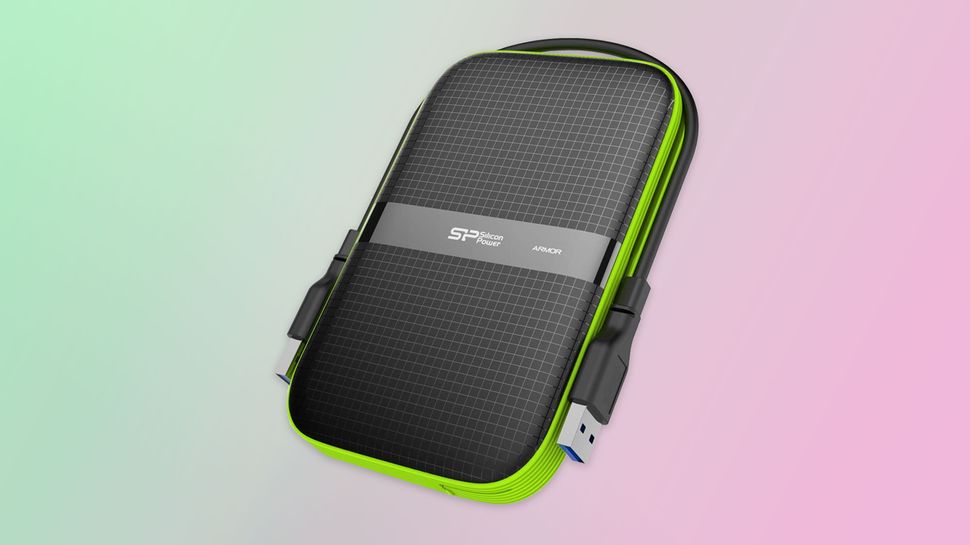 (Image credit: Silicon Power)
If you have curious little ones, problem pets, or clumsy motor skills, you should take a look at the Silicon Power shockproof unit. The unit has solid reviews from console users and can be used without worrying about travel on the go. While the unit will survive some pretty harsh treatment, including spills, for years to come, it also comes with a reassuring three-year warranty.
With 2TB of storage space and fast reading speed, Silicon Power Shockproof is one of the best external hard drives for PS4 and Xbox One, especially if you need to drag it from one place to another frequently. It is a bit bigger than some of its competitors and the brand recognition is not the same as, say, a Western Digital or a Seagate. But it is durable and should last a long time.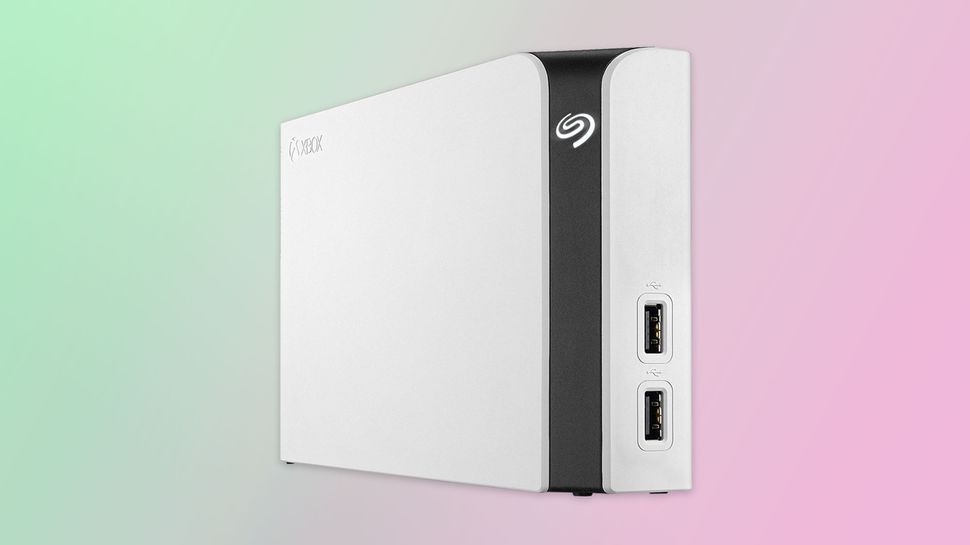 (Image credit: Seagate)
Have a massive digital library that you want to keep installed and ready to play at all times? You will need a lot of storage space for that. This hard drive has a whopping 8 TB storage capacity and functions as a full USB hub with two USB 3.0 ports. For functionality and price, this hub is a solid buy. Now you can work your way through your Xbox Game Pass stack or the best split screen PS4 games on your terms!
Just keep in mind that the PS4 limits external storage space to 8TB, so if you plug in this hard drive, that's all the space you'll get. On the other hand, assuming a game download size of 50GB, 8TB is enough for 160 games, so it should be fine.
How to choose the best external hard drives for PS4 and Xbox One for you
The main thing to consider when buying one of the best external hard drives for PS4 and Xbox One is storage space. If you have a bit of space but don't buy games that often, a 2TB hard drive, or even less, will do just fine. On the other hand, if you come across a great new game every week or two, only an 8TB model will keep up with your library.
You should also consider the brand name. As computer parts advance, hard drives are relatively prone to failure; Sorry to be the bearer of bad news, but it's true. As such, it is important to have a major manufacturer backing your product, rather than an unnamed company that will disappear as soon as something malfunctions. A reliable hard drive manufacturer also makes it less likely that your device will fail in the first place, which is quite important, considering you are entrusting your games to a hard drive and saving data.
Summary of today's best deals