During its press conference at Computex, AMD confirmed its partnership with Tesla. The Californian's next models will integrate an RDNA 2 GPU, similar to what the PS5 and Xbox Series X offer.
The Model S and X with a GPU as powerful as that of the PS5
It has been known since the start of 2021 that Tesla's new Model S and Model X cars include a real game console capable of running The Witcher 3 on the dashboard. At its Computex conference, AMD provided details, as it is Tesla's technology partner on these new vehicles.
It was Lisa Su, CEO of AMD, who unveiled the information during her conference at Computex, outlining the features of a very ambitious partnership that gives the Model S (but also the Model X SUV) characteristics techniques worthy of a PS5 or Xbox Series X.
Tesla: a true next-gen console?
When the two electric cars were announced last January, Elon Musk had already pointed out that the console will allow you to play titles like The Witcher 3 and Cyberpunk 2077 with a wireless controller. The manufacturer then relies on Tesla Arcade, the platform that allows access to games via the on-board computer of its vehicles.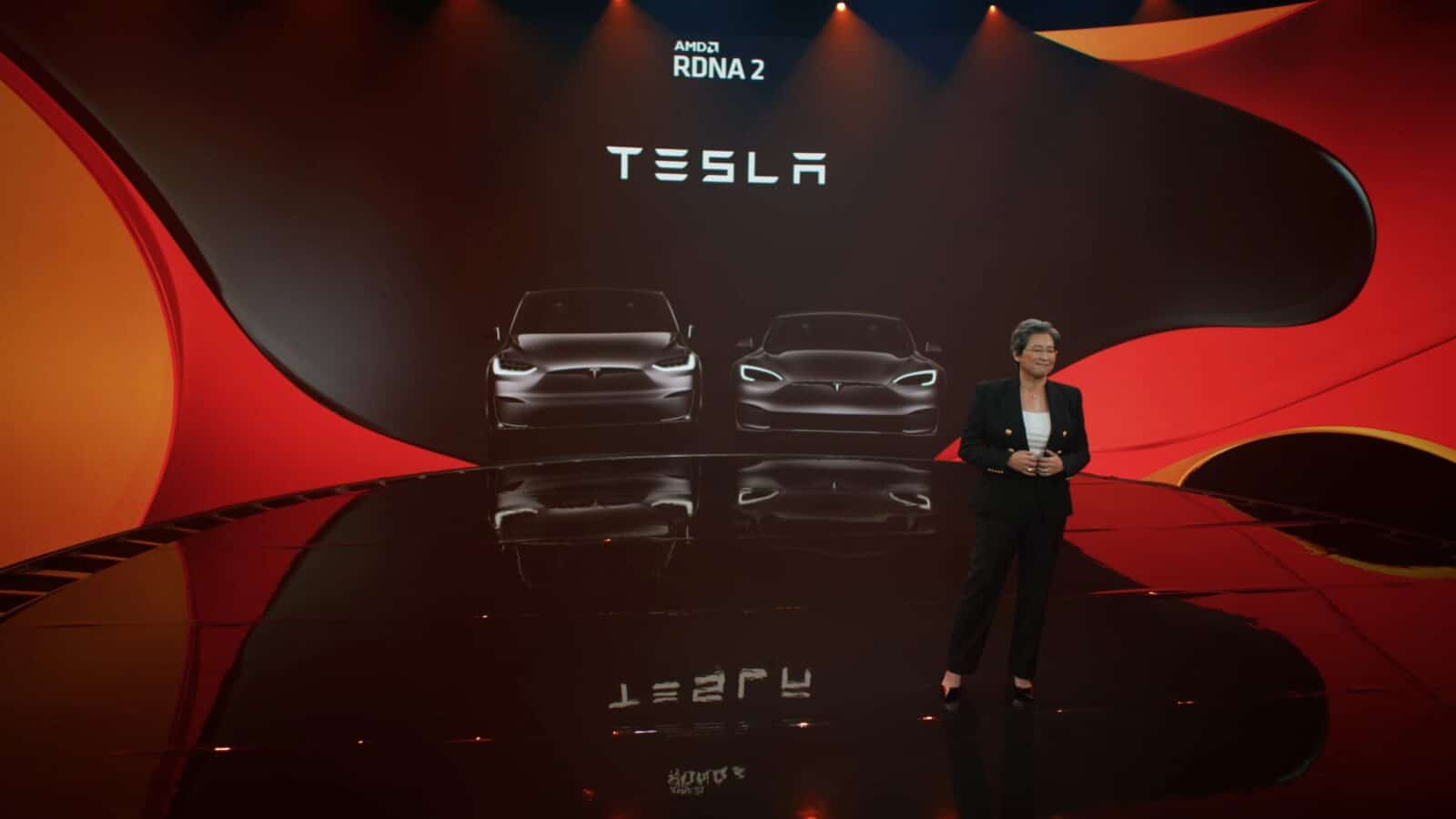 Using components supplied by AMD, the on-board computers in cars will offer similar power to the PS5 and Xbox Series X. On the Computex stage, Lisa Su, CEO of AMD, announced that the console in Tesla cars is offering 10 TFlops of graphics power, against (10.28 teraflops) for the PS5 and 12.15 teraflops for the Xbox Series X. This display power is only reserved for the car games platform. True to form, Finally, Elon Musk reacted to AMD's announcements with a tweet. "Yes, the new Model S and X have computing power for PS5 level entertainment" rejoices Elon Musk.
---
Want to learn more about Tesla? Did you know that the interior camera will now monitor the driver?