In less than a month, Sony will release the PlayStation VR 2, its new PS5 virtual reality headset. An accessory that fans of the VR experience are obviously looking forward to, and many games will be available as soon as the headset is released… except for one that's a bit late.
Supermassive Games, already well-known in the VR world for its on-rail shooter Until Dawn: Rush of Blood (as well as Bravo Team and The Inpatient), has just announced that The Dark Pictures: Switchback VR will not be released at the same time. while as PSVR 2, its release date has been moved to March 16, 2023. In a press release, the studio explains that the title is very ambitious for virtual reality, with five worlds to explore and many scenario branches, in line with other chapters in The Dark Pictures anthology. He must make the decision to skip the PlayStation VR 2 launch window to delay the release of the game by a few weeks in order to improve it and offer the most terrifying experience from day one.
So PSVR 2 is losing a big game with its Feb 22 launch, but don't panic, there will be more games in attendance, you can find the full list right here, as well as PSN maps on Amazon.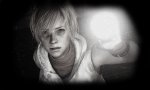 Clint008
Writer – Tester