TECNO, the tech company formerly known for its CAMON phone series, announced in 2022 that it will be expanding its AIoT mobile device lineup to include ultra-thin and light laptops. The first step in this sector was the MEGABOOK T1, a unique ultrabook with an 11th generation Intel processor, which was designed for the younger generation of mobile users. The MEGABOOK T1 was budget-friendly, yet still usable for everyday use, and incredibly thin and light. The T1 weighed just 1.48kg with a 14.8mm profile despite being a 15.6-inch device. It even had seven color options.
However, the MEGABOOK T1 was only the start of a series of notebooks planned by TECNO and the natural next step was to unveil the latest flagship device at MWC 2023. compared to the previously released T1.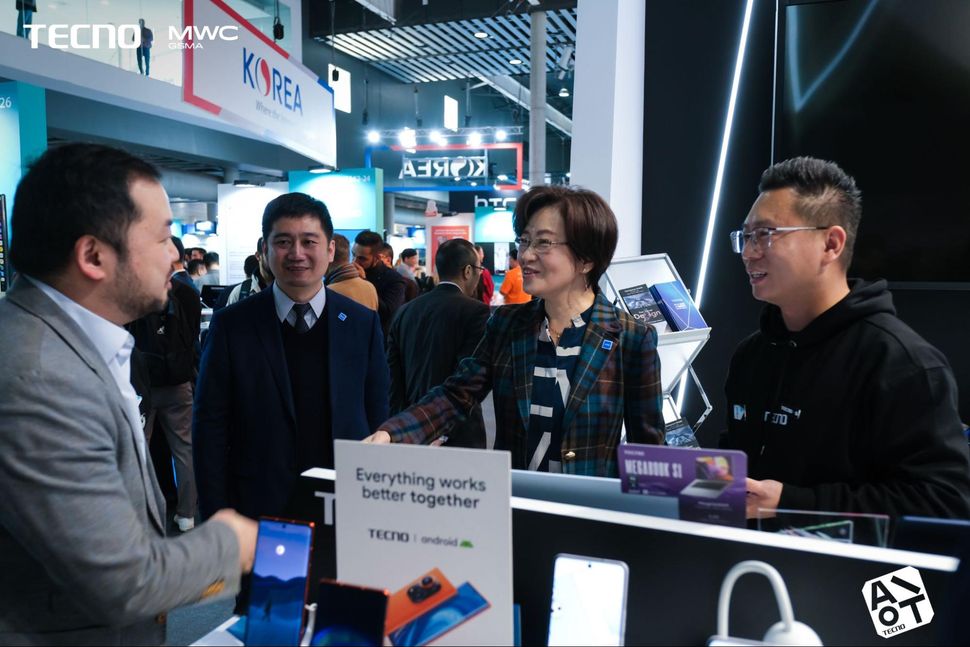 (Image credit: TECNO)
Senior Vice President and Chairman of INTEL China Wang Rui visited TECNO at MWC 2023 and met with Ha Le, Vice President of Transsion Holdings, marking a new milestone in the cooperation between TECNO and Intel. Both sides were happy to continue working together to create products that are loved by consumers around the world. Wang Rui and Ha Le expressed their enthusiasm for the future partnership and agreed to jointly review product performance, user experience and solutions in the future in order to create a better experience and meet customer needs. They are both confident that this partnership will continue to lead to exciting new developments in the technology industry.
However, the upgraded processor and RAM under the S1's hood isn't all that the new device has to offer. It also has an even thinner and lighter chassis. Made from magnesium alloy, the MEGABOOK S1 2023 weighs just 1.35kg and is 13.5mm thick, although the color options offered by the T1 are not available here. Slim doesn't necessarily mean the MEGABOOK S1 lacks size, as the laptop features a full 15.6-inch 16:10 borderless display with 3.2k resolution and a 120Hz refresh rate at 450nits of brightness. In addition to the standard screen, the chassis offers 7 ports, including USB 4.0, USB-C, HDMI, a card reader port, and a headphone jack.
The MEGABOOK S1's small size but high performance makes it suitable for creativity on the go. A 70 Wh battery keeps your workflow going for approximately 12 hours, while an ultra-lightweight 65 W gallium nitride charger helps you quickly replenish a depleted battery in record time. To improve performance, MEGABOOK S1 uses the TECNO OneLeap system, which allows TECNO smartphones that are close to the MEGABOOK laptop to be synchronized via a wireless connection. While syncing up to 2 screens, you can stream to your laptop and share clipboards, documents, and even reverse network sharing. Thanks to TECNO's SwiftTransfer technology, file transfers can be initiated with three gestures.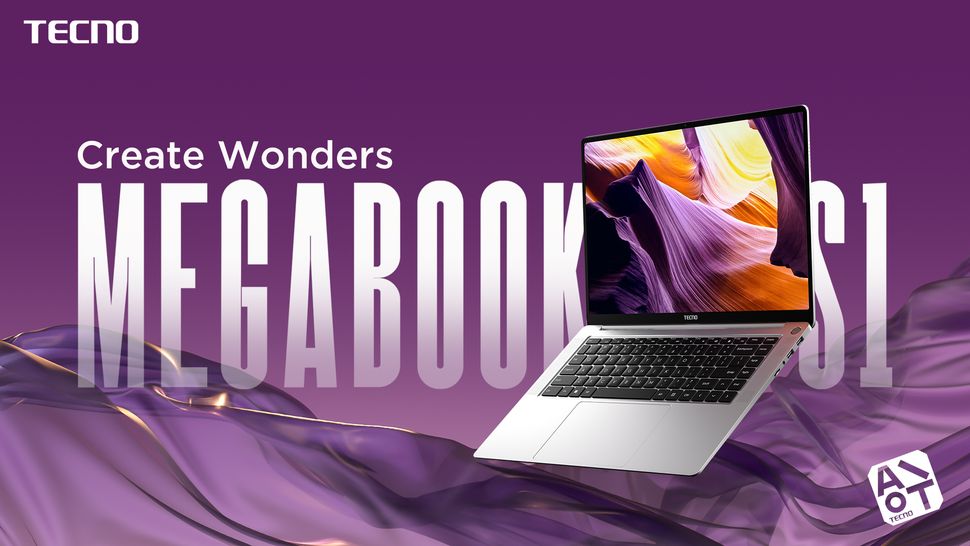 (Image credit: TECNO)
While creativity and productivity are certainly the focus of the MEGABOOK S1 design, there is no doubt that the laptop was intended to be used as an entertainment device for personal use. The screen-to-body ratio of MEGABOOK S1 2023 is 90%, and the larger screen size allows you to better view content in portrait orientation. Four full-range speakers are reinforced with two tweeters and DTS x ULTRA technology for a surround sound effect. A 2-megapixel camera and a built-in microphone are also part of the system and feature security software to deter would-be hijackers.
Both MEGABOOK T1 and S1 2023 ultrabook models will be available for purchase through the TECNO website. (will open in a new tab).