Daedalic Entertainment and NACON have announced the final release date for The Lord of the Rings: Gollum. The game will be released on PC and consoles (PlayStation4, PlayStation5, Xbox One, Xbox Series X|S) on September 1, 2022! Very good news for fans of Tolkien's universe.
The Lord of the Rings: Gollum is different from anything the franchise has done in the past because it invites us to embody Smeagol, the trilogy's fundamentally two-headed character. Therefore, we will have to put ourselves in the shoes of this infamous anti-hero and infiltrate the fortresses of Mordor during what chronologically corresponds to the first chapters of the Fellowship of the Ring.
The game conveys Gollum's personality disorders with great skill, as the player has to deal with two "faces" of the character. He can let Sméagol control the quieter stages of the game, or alternatively bring out Gollum's more evil side to go and strike at a few orcs if caution doesn't work.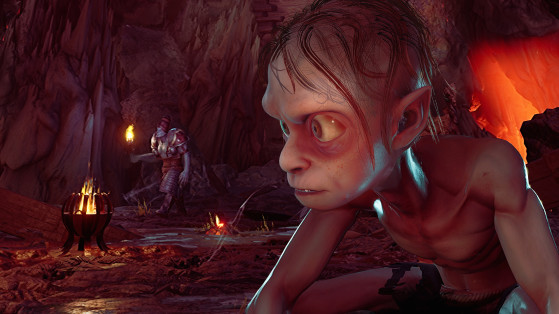 Fans of The Lord of the Rings will appreciate the detailing of some places in Middle-earth. Travel through the Misty Mountains, dive into the depths of Barad-dûr, or even climb trees in the elven forests; explore the landscape at the head of one of the most charismatic yet hated characters in the entire trilogy. And you can forget the pints of warm brunettes in The Hobbits; the game, very gloomy, turns into the most inhospitable places of Middle-earth.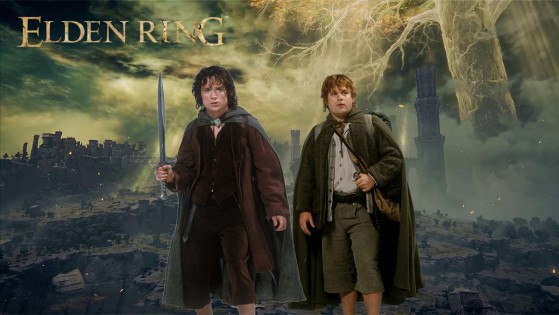 Elden Ring and Lord of the Rings. Two universes that can easily be combined and that two passionate players have decided to combine. Let's follow the adventures of our favorite hobbits in the Underworld together!