After the problems faced by Paxos, the stablecoin company of Binance, in the United States, the market capitalization of BUSD is in free fall, with a 50% drop in recent weeks.
Today, there are only about $8.6 billion left in the cryptocurrency market in BUSD tokens.
Cryptocurrency exchange Coinbase recently announced the suspension of trading in the BUSD token on March 13, 2023. Click here to read our article.
Faced with the uncertainty surrounding the future of the BUSD stablecoin, many users are trading their BUSD tokens for other stablecoins such as Tether USDT, TUSD, or USDC.
Binance BUSD Market Cap: -45% for 3 weeks. pic.twitter.com/xQfSbRdFKj

— Tuur Demeester (@TuurDemeester) March 5, 2023
Thus, the fall of BUSD benefits other market players, thus, the market cap of Tether USDT has increased by approximately 5% and exceeds $71 billion in the cryptocurrency market!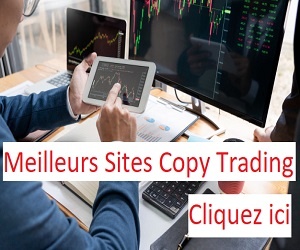 The US Dollar Coin (USDC) has recorded an increase of over 3% in its market capitalization with nearly $44 billion in the markets.
Here is Tether Bitfinex (USDT) pic.twitter.com/xHQNx2IcLc

— Tuur Demeester (@TuurDemeester) March 5, 2023
It is a True USD (TUSD) stablecoin that has recorded the strongest market cap growth of over 20% to $1.16 billion.
Significant growth, which is due to the fact that Binance recently bought a lot of TUSD tokens.
Stablecoins that could also draw the ire of regulators if they show interest in Binance's stablecoin competitors.
The cryptocurrency market is currently very stressed as the US regulator SEC appears to have launched a crusade against many companies in this booming sector that is starting to overshadow traditional banks.
A banking sector that looks dimly at the emergence of a new and increasingly important financial ecosystem.
The price of Bitcoin (BTC) is also under pressure and is around $22,400. Click here to follow the BTC price in real time.
Follow Crypto Tips on Google News, Telegram, Facebook and Twitter.
READ ALSO: