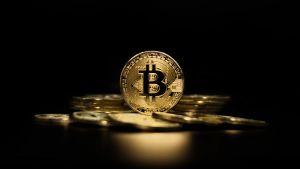 This article is brought to you by the crypto expert and YouTuber Jonathan nowak. If you want to find out how to invest simply and automatically with the objective of generating a profit each month while protecting your capital as much as possible, click on this link and sign up for free video training.
The real reasons for the fall of Bitcoin
Bitcoin's price is dropping right now and you've probably noticed it. But most people think that this fall in Bitcoin is mainly due to some of Elon MUSK's tweets. Unfortunately, it is much more serious and much deeper than that. Indeed, Elon Musk's tweets are comparable to the tree that hides the forest. How far can the price of Bitcoin fall? What should be done at this time? Should you sell your cryptocurrencies in order to protect your capital and earnings or should you buy them back? You will have the answers to these different questions by reading this article.

Galloping inflation, the main cause of the fall of Bitcoin
The main reason for Bitcoin's fall is the fact that inflation rose 4.2% in April compared to April last year. The figures, reported a few days ago, mark the highest annualized inflation rate since September 2008.
The effects of inflation
Immediately after the release of this rise in inflation figures, the major markets fell. The Dow Jones fell, the SP 500 fell, the Nasdaq fell. The figures, in fact, were published on May 10, 2021. When we analyze the data deeply, we see that on that same date, the SP 500 fell by at least 5%. As for the Nasdaq, it fell by almost 7%. You can also see the Dow Jones, which also from May 10 fell an impressive 4%, which is relatively huge in the financial markets. It is precisely from this date that Bitcoin began its big fall. We must therefore not believe that the fall that has taken place in recent days is due solely to Elon MUSK's tweets.
The concept of inflation
In simple terms, we talk about inflation when the currency we use loses value. This usually happens when the amount of money in circulation exceeds what is needed. The corollary of this decrease in the value of money is the increase in the cost of living. In reality, when we see inflation, central banks try to regulate it. This is also their role. So, to limit this inflation the central bank will have to reduce the amount of money in circulation. To do this, she will:
– or print fewer tickets
– or increase the interest rate on bank loans
In both of these cases, there will be less money in circulation. As there will be less money in circulation, inevitably there will be less money available to invest in the financial markets.
Bitcoin's fall is temporary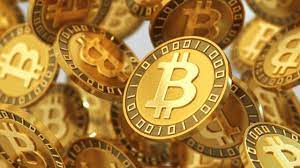 Inflation has not yet peaked. Therefore, Bitcoin will recover in the short term and medium term. Here are 4 proofs that show that the price of Bitcoin will go up soon.
First proof
Bitcoin will recover in the short term. Indeed, by analyzing the progression of its price, we can see that over the long term, Bitcoin is in a bullish channel. In the past, the price of digital gold has always been bullish over the long term. Consequently, Bitcoin could rebound, which means that Bitcoin could reach either 35,000 or 40,000 in the coming months, especially since Bitcoin generally falls during the summer.
Second proof
The next point that proves that Bitcoin could rise in the short term relates to psychological prices. We can see that there is a psychological super price at $ 40,000 and another at $ 35,000 and another still necessarily low at $ 30,000. So Bitcoin could bounce back from these levels.
Third proof
We can see in the past that Bitcoin has normal drops during a bull market. We can see, for example, that at the start of its bull market, Bitcoin easily fell by 42%. So if Bitcoin drops 42% from its all-time high, we'll more or less hit the $ 35,000 mark. So, we still arrive in the area mentioned earlier.

Fourth proof
Subject to certain RSI configurations, we see that during its bull market, Bitcoin has always hit 50 points. So you can clearly see that Bitcoin rises, falls and hits the 50 area and then it rises again, falls and hits the 50 point RSI area again and so on. By the way, he's been doing that throughout this bull market. So as you can see we had been through more or less the same thing. In this case, Bitcoin goes up, falls to the 50 points of the RSI, it goes up, it falls and hits the 50 points. At the moment, we are even a little below these 50 points, but this is not very serious in the short term since it will eventually rise. For me, we are still in a bull market. What would allow me to say that we are no longer in a bull market, but have gone into a bear market is the fact that Bitcoin is falling and going below $ 35,000. If the Bitcoin goes below this zone then, this means that it is very negative, In this case, the Bitcoin would return to a bear market, that is to say a fall for several weeks, or even several months. .
What should be done at this time?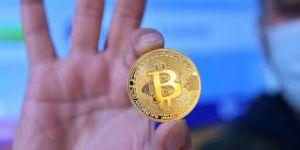 As I told you on YouTube and in my private club, I had sold Bitcoin in the $ 55,000, $ 60,000 range (part, 5-10% of my wallet). Today, I am very happy and so are the clients of my private club.
In addition, I also sold in my private club 5-10% Ethereum for around $ 4,200. So I almost had the best. I sold some of it simply because it was a bit out of the way. What allows me to spend this fall of these last days in a much more serene way. I know how to sell during the upswing (that's what I did, that's what allowed me to keep some capital in a stable coin in order to protect part of my earnings. However, it had to be done. a few weeks ago. So what am I doing right now, selling or buying? Actually, I'm not doing anything. I just wait and see how this is going to happen. In reality, today, no one can know. That is why, for now, nothing needs to be done. It will take several weeks to see how the course will behave and to make decisions from then on. But, for now, I'm not doing anything. On the other hand, if I see that we have gone into the bearish channel then, it is possible that I sell some of my crypto currencies. anyway, i will still be huge gains from last year. If we went into a bear market with a drop of 80 to 60%, I would rather sell. e here that endure a 100% drop in my wallet. So, for me, right now, there is nothing to do or buy or sell. You have to wait a few weeks to see how the market will behave.

Well done, you've read this entire article! To congratulate you, we are going to offer you our free method of investing in cryptocurrencies simply and automatically with the objective of generating regular income while protecting your capital as much as possible. To access your gift, click here and register!
This text does not constitute investment advice. Do your own research and invest only the money you can afford to lose.
________
Follow our affiliate links:
To buy cryptocurrencies in the SEPA Zone, Europe and French citizens, visit Coinhouse
To buy cryptocurrency in Canada, visit Bitbuy
To generate interest with your bitcoins, go to the BlockFi website
To secure or store your cryptocurrencies, get the Ledger or Trezor wallets
To transact your cryptos anonymously, install the NordVPN app
To invest in mining or masternodes:
To accumulate crypto while playing:
In poker on the CoinPoker gaming platform
To world fantasy football on the Sorare platform
If you want to learn more about Bitcoin and cryptocurrency investing, here are two perfect books: "Understanding Bitcoin in 2hrs" and "Investing in Bitcoin".
Watch the last video "The 5 crypto news of the week":
________________
Here are the sources of information we offer:
Our free weekly newsletter: https://www.getrevue.co/profile/CryptonewsFR
Our audio podcast: https://www.buzzsprout.com/1111262
Our YouTube channel: https://www.youtube.com/channel/UCEu7E2wqP3t3QzAWTWF9weg
Twitter: https://twitter.com/cryptonews_FR
Instagram: https://www.instagram.com/fr_cryptonews
Facebook: https://www.facebook.com/cryptonewsFR
Telegram: https://t.me/cryptonews_FR
_________
.