The crew of three departed for the International Space Station on Friday (April 9), launching just three days before the 60th anniversary of the first manned space flight.
Cosmonauts Oleg Novitsky and Petr Dubrov of the Russian state space corporation Roscosmos and NASA astronaut Mark Vande Hey took off aboard the Russian Soyuz MS-18 spacecraft for a three-hour rendezvous with the space station in two orbits. Soyuz departed at 3:42 am ET (07:42 GMT or 12:42 pm local time) from Zone 31/6 at the Baikonur Cosmodrome in Kazakhstan, not far from the place where cosmonaut Yuri Gagarin made history by becoming the first a man who flew into space in a spaceship. April 12, 1961
In honor of the anniversary, the Soyuz MS-18 spacecraft was named Yu.A. Gagarin and marked this name on the outer insulation.
Infographics: how was the first manned flight into space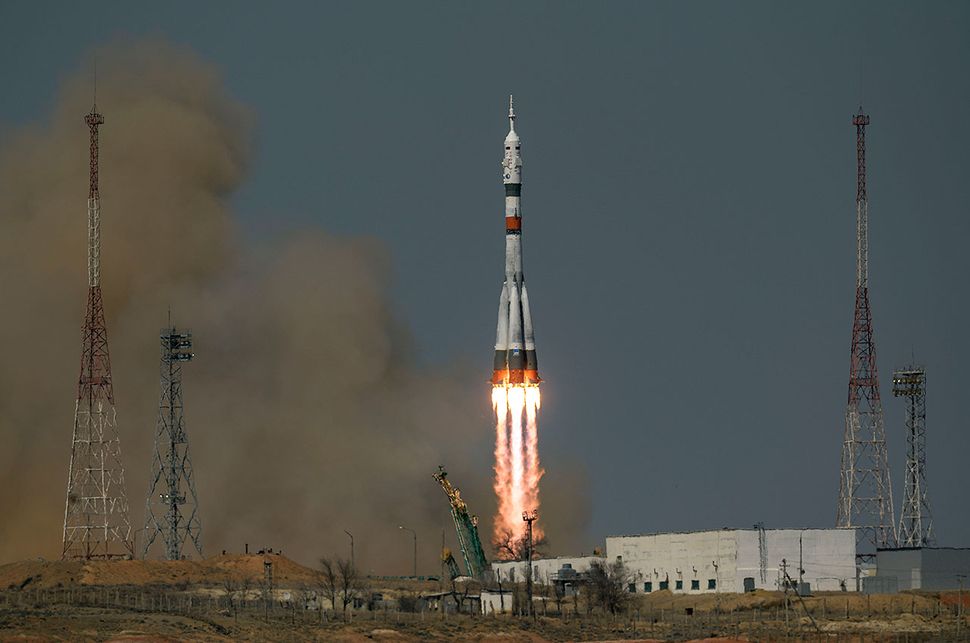 "We are honored to fly and celebrate the anniversary of the first flight into space," Novitsky said Thursday (April 8), addressing the Russian state commission that approved the launch of the crew.
"For me," Dubrov added, "it is a special honor to have my first flight on such an important day when we celebrate the 60th anniversary of the first flight into space."
According to Vande Hey, the fact that the crew included an American highlights one of the key achievements made since Gagarin's flight to Vostok in one orbit.
"Of course, when we started, we competed with each other, and that was one of the reasons why we achieved such success at the beginning of manned space flight," he said. "Over time, we realized that working together, we can achieve even more, and this continues today, and I hope that it will be so in the future."
Currently, Wande Hey is the last American astronaut to fly in the Russian Union after 26 years of joint flights. Wanda Hay's place in the Soyuz MS-18 mission was the result of an exchange between NASA, the American space company Axiom Space and Roskosmos.
Joint flights are expected to resume after an agreement is reached that Russian cosmonauts will fly in commercial US vehicles, including SpaceX's Crew Dragon and Boeing's Starliner, but when this will happen is still unknown.
Novitsky, Dubrov and Vande Hey are due to arrive at the space station at 7:07 a.m. ET (1107 GMT) on Friday, docking their Soyuz with the Russian module Rassvet. Their arrival will briefly increase the composition of the orbital laboratory to 10 crew members, including the commander of the 64th expedition Sergei Ryzhikov from Roscosmos and flight engineers Sergei Kud-Sverchkov from Roscosmos, NASA astronauts Keith Rubins, Michael Hopkins, Victor Glover and Shannon Walker from Soichi Noguchi aerospace research (JAXA).
Soyuz spacecraft: the basis of the Russian space program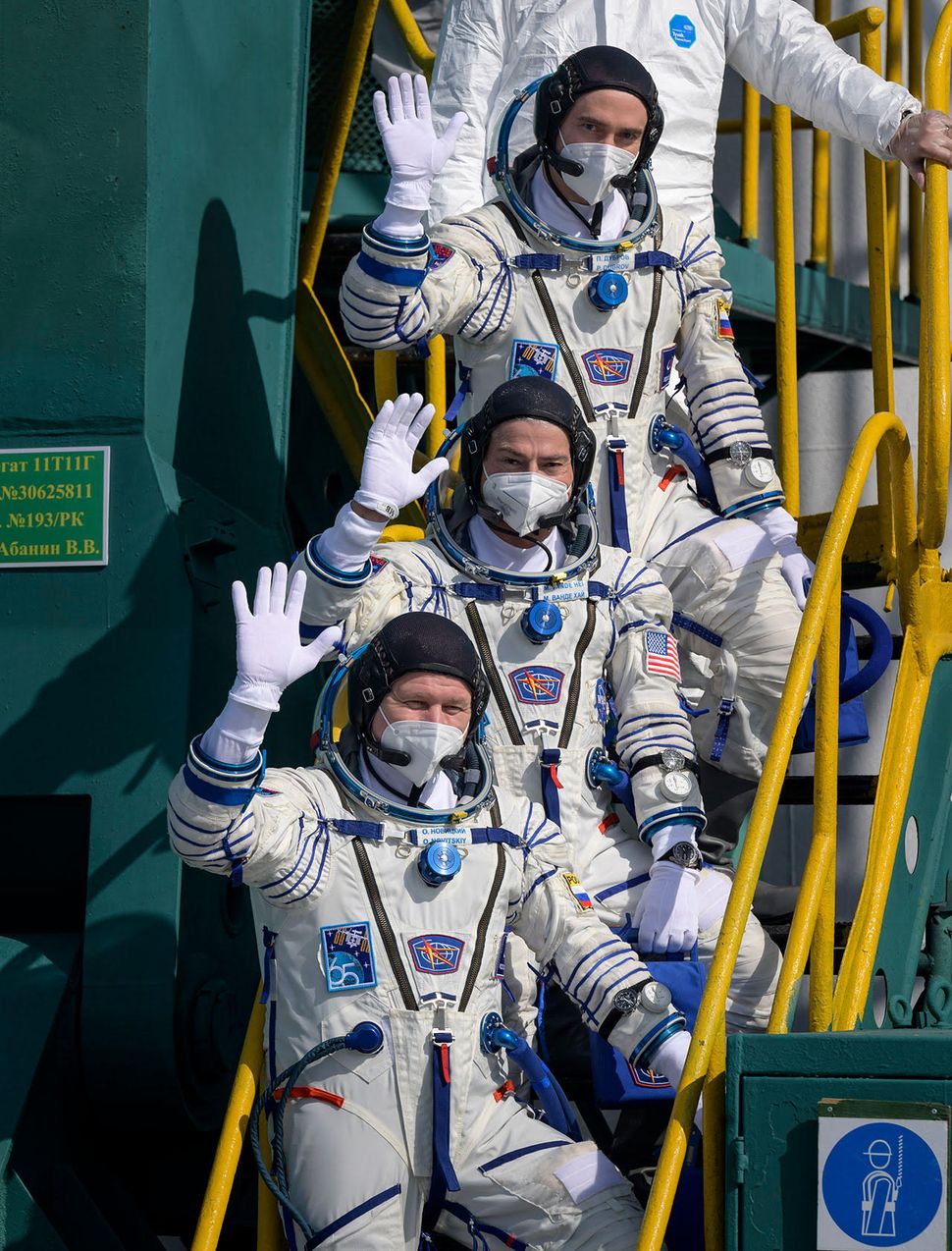 Ryzhikov, Kud-Sverchkov and Rubin are to return to Earth aboard Soyuz MS-17 on April 16, starting the 65th expedition aboard the station.
Hopkins, Glover, Walker and Noguchi are due to fly aboard SpaceX Crew Dragon "Resilience" on April 28, six days after SpaceX's Crew-2 arrives aboard Dragon "Endeavor", which will carry NASA astronauts Shane Kimbrough and Megan MacArthur. , Thomas Pesce of the European Space Agency (ESA) and JAXA astronaut Aki Hoshide.
Novitsky, Dubrov and Wande Hey are to remain aboard the space station until at least October. Dubrov and Vanda Hay's stay could be extended to up to a year, depending on whether Russia continues with its plans to launch the Russian director and actress on a short-term mission to shoot a film aboard the space station in September. If the film crew starts, they will return to Earth together with Novitsky, taking the places of Dubrov and Wanda Hey aboard the Soyuz MS-18.
"For me, it's just an opportunity for a new life experience," Wande Hey said in March, when the prospect of a longer stay first became known. "I've never been in space for more than six months, so if someone tells me that I have to stay in space for a year, I'll know what it's like. I am delighted with this. "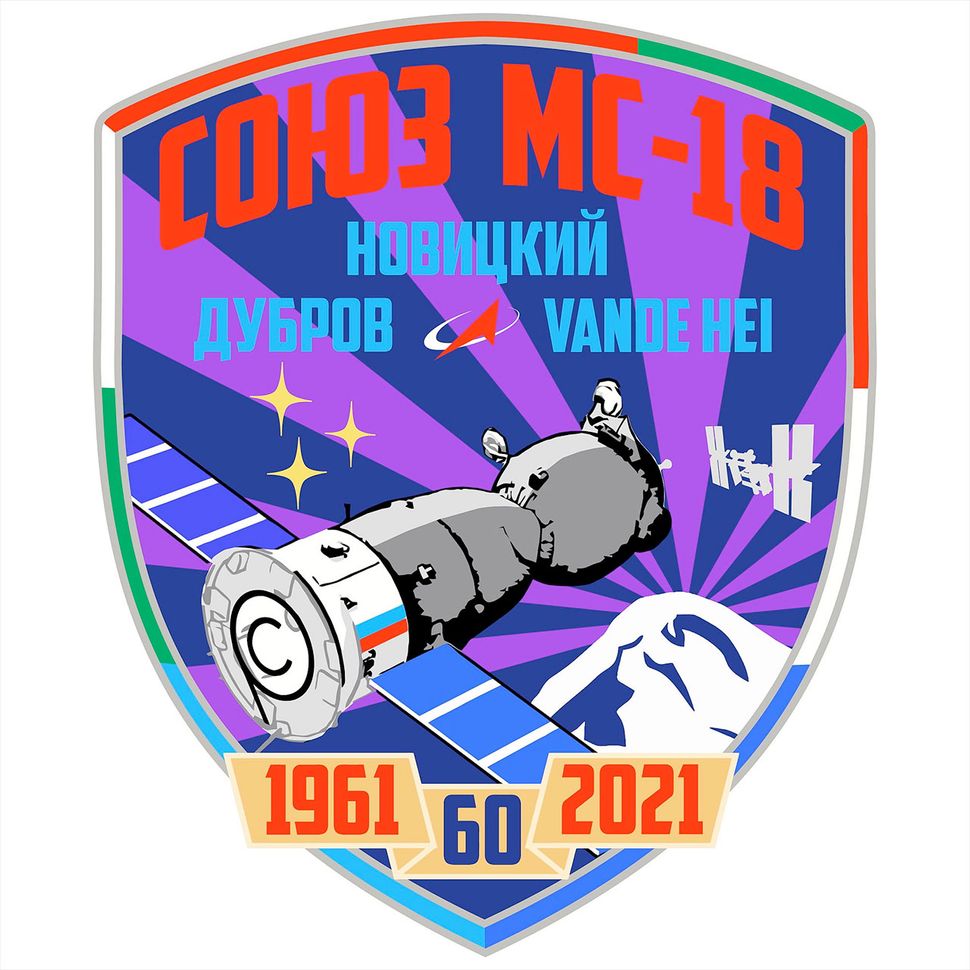 It is expected that during the first six months of joint work in space, Novitsky, Dubrov and Wande Hey will conduct more than 260 experiments, of which more than 40 will be conducted for the first time during the 65th expedition. All three are also expected to conduct spacewalks to expand the capabilities of the space station.
Vande Hei can help with the installation of new solar panels to increase the available power supply for expanded commercial activities at the orbital complex. Novitsky and Dubrov are to prepare and begin the integration of a new Russian multipurpose laboratory module, Nauka, which is scheduled to launch in July.
The launch of the Soyuz MS-18 spacecraft was Novitsky's third flight to the space station, Wande Hey's second flight and Dubrov's first flight.
The 49-year-old former pilot of the Russian Air Force, Novitsky, previously served on the crews of expeditions 33/34 and 50/51 in 2012 and 2017, respectively, after spending 340 days in space.
Dubrov, 43, was working as a software engineer when he was selected to study as an astronaut in 2012.
Wande Hey, 54, was previously a member of the Space Station Expedition 53/54 crew in 2017. A retired colonel of the US Army, he has already spent 168 days in space, including 26 hours 42 minutes in four spacewalks.
The Soyuz MS-18 Yuri Gagarin is the 64th Russian Soyuz spacecraft launched to the International Space Station since 2000 and the 147th since 1967.
To follow collectSPACE.com on the Facebook and on Twitter @collectSPACE… Copyright 2021 collectSPACE.com. All rights reserved.