Very hard to find in stores, PlayStation 5 can be bought at auction. But the price is unlikely to be sacrificed.
A major auction organized by the Agency for the Management and Return of Seized and Forfeited Assets (AGRASC) will take place through Maison Drouot on 4 and 5 October in Lyon and Marseille. The catalog is full of luxury items seized by the courts, along with high-tech products.
"Each sale will feature more than 200 different items: prestige cars (Chevrolet Corvette, Ferrari, Jaguar, Porsche, etc.), jewelry, gold coins, diamonds and watches (Rolex, Vacheron Constantin,…), from leather, paintings and many other lots," the General Directorate of Public Finance reports in a press release.
And video game lovers could find their happiness too. Among the lots for sale at the Place de la Bourse in Lyon are Apple AirPods Pro and especially two PlayStation 5s. The first copy (lot 31) comes with a simple DualSense controller, while the second (lot 32) comes with two controllers and six games, including Spider- Man: Miles Morales and Watch Dogs: Legion.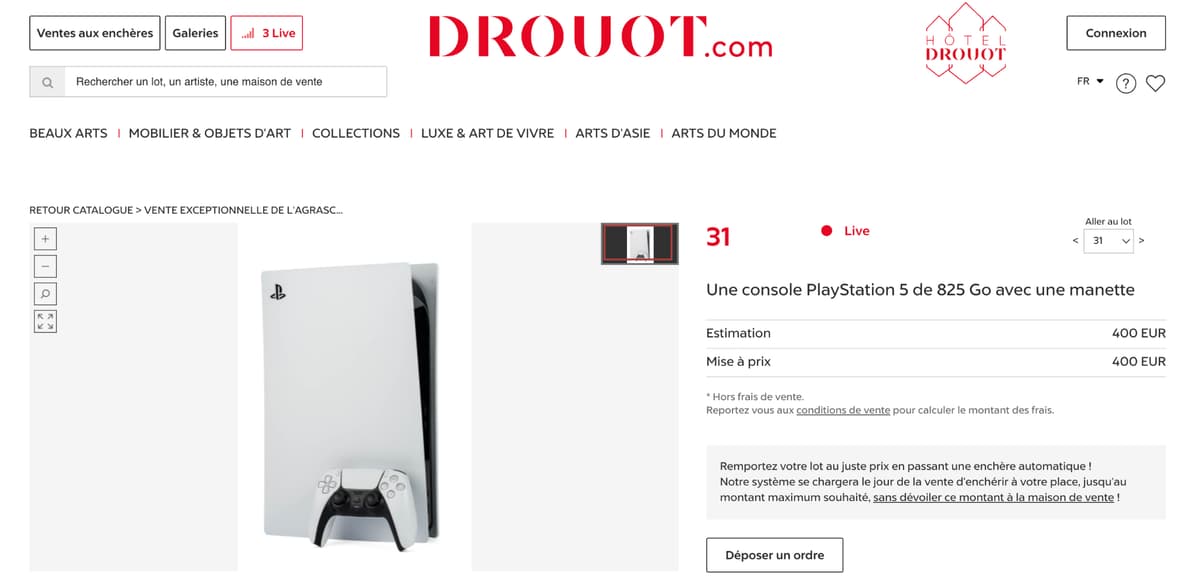 Sheet of one of the PlayStation 5s for sale at Drouot © Drouot
For those who are interested (who can register online), getting a good deal will not be easy. The starting price of a model complete with a simple controller is 400 euros. Therefore, it is likely that the auction will raise the price to around 550 euros, which Sony is now claiming, after the price of its console increased by 50 euros at the end of the summer.
Since its release in late 2020, the PlayStation 5 has not appeared in stores. Most online sales are by invitation, and stocks that go into stores run out within hours. A situation that is explained by Sony's difficulties in finding components for the production of its console.