unbrakable control
>
food
published Sasha JUANNA May 07, 2022, 03:55 PM
No need to look far, you can now buy Thermomix TM6 online. Indeed, home appliance manufacturer Vorwerk has decided to sell a new kitchen robot connected to 12 functions online. A device that allows you to cook very easily and according to your desires.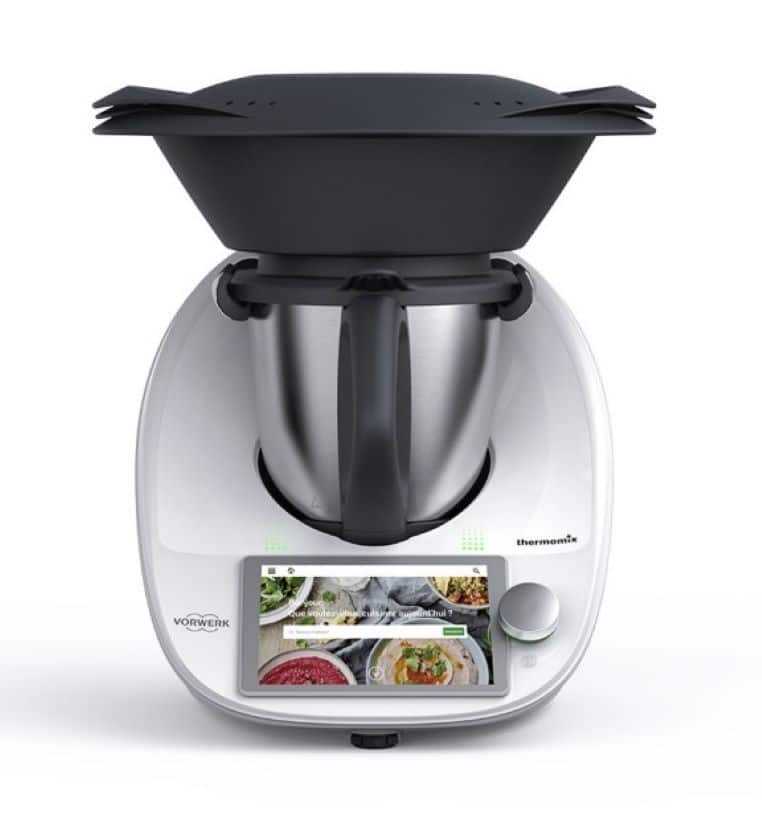 Thermomix TM6 is now available for online sale
Very good news for food lovers! The famous Thermomix TM6 is now available for sale online on the Vorwerk website. Indeed, a specialist in household appliances decided to please those who wish to get their famous device that facilitates cooking. The brand has been hit hard again, weeks after the launch of the Absolute Black Thermomix TM6 limited edition.
You should still know that this new connected kitchen robot has 12 functions. Using it, you have the option of blending, simmering, chopping, blending, chopping, chopping, whisking, steaming, heating, kneading, emulsifying, or of course cooking. But you will have to take out your wallet to get the famous device. Indeed, it is displayed at a price of 1359 euros.
Bonus gift
To tempt the doubters, Vorwerk has decided to offer access to Cookidoo for a year to anyone who decides to order the Thermomix TM6. As a reminder, Cookidoo is a platform that brings together more than 8,000 recipes that can be prepared using the famous food processor.
Now selling Thermomix online is also a way for Vorwerk to reduce fraud on other trading sites, such as LeBonCoin, which cause many casualties every year.
These multifunctional devices have been invading French homes for several years now. There are many multifunctional robots on the market. Although the Thermomix is ​​number one, other products try to outshine it. We can talk about a product from the Fagor brand or Monsieur Cuisine from the Lidl brand, which released a brand new edition a few weeks ago.