[Deal du Jour] To increase the storage and performance of your consoles, internal hard drives, external hard drives, and microSD cards are great options. Here are three products that are ideal for boosting PS5, Xbox Series and Switch storage capacity.
What is the promotion for these storage solutions for consoles?
Crucial P5 Plus PS5 Solid State Drive
Amazon is offering a discount on the Crucial-branded P5 Plus 1TB SSD for PlayStation 5. It normally costs around €115 and is currently priced at €104.68.
SanDisk microSD cards for Switch
SanDisk microSD cards for Nintendo Switch are available in several models with storage capacities ranging from 64GB to 512GB. The 256GB model, normally sold for around €40, is currently €25.66 on Rakuten.
Seagate 2TB External SSD for Xbox
As for the Seagate-branded 2TB external SSD for Xbox Series X as well as Xbox Series S, it usually costs around 110 euros and is offered here at a price of 94.99 euros.
What is a PS5 Compatible Internal SSD?
The Crucial P5 Plus is an SSD designed for both PC and your PS5. In the case of the latest SSD, it allows you to run resource-intensive games with efficiency and smoothness. An NVMe type SSD is the solution to add storage to a Sony console, but still consider using a heatsink to prevent overheating.
Crucial P5 Plus 1TB SSD // Crucial
It has a sequential read speed that can reach up to 6600MB/s. The interface used is PCIe 4.0 for faster startup, boot times, downloads and file transfers. For a Sony console, be sure to install the latest firmware update before purchasing must-have games from the latest PlayStation.
👉 Feel free to refer to our guide to increase your PS5's storage.
What is this SanDisk microSD card for the Switch?
The SanDisk 256GB microSD is a high performance memory card that easily reaches 100MB/s read and 90MB/s write. The 256 GB model allows you to store downloaded games, saves, screenshots and videos.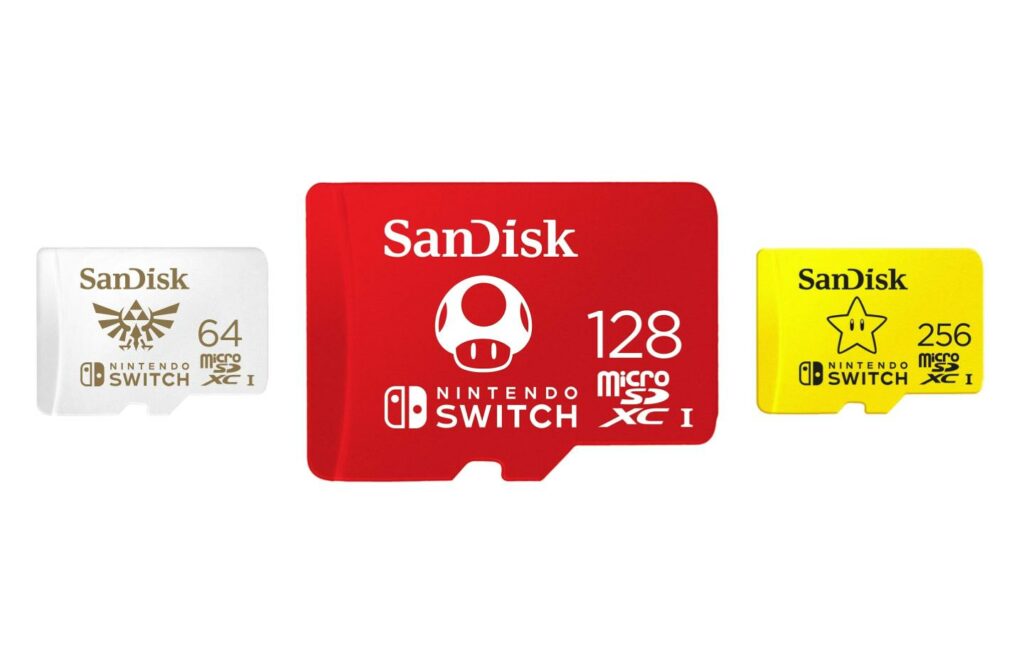 256 GB Model Approaches Star Mario // Nintendo
SanDisk is a versatile card that also fits many devices for general use. Nintendo microSD cards for storing the best Switch games also come with beautiful graphics.
What is Seagate's Xbox Storage Expansion Card?
The Seagate 2TB Expansion Card is an SSD storage solution for the Xbox Series X and Series S. It is just as responsive as the console's internal SSD, but with a slightly longer load time of a few seconds. First of all, it's a great solution to increase your Microsoft console's storage and be able to play the best games available on Xbox in 2023.
This Seagate expansion card is sized more like an SD card than a traditional SSD. Unlike the PS5's internal SSD, which requires the console to be taken apart to install, the Seagate Expansion Card is easy to install by simply inserting it into the "Storage Expansion" port provided for this purpose.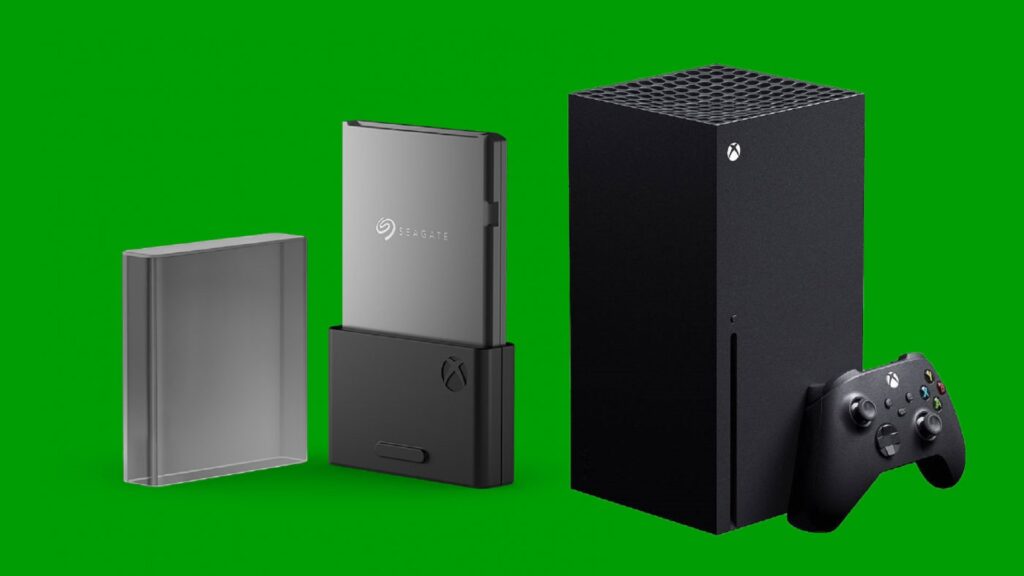 Seagate Expansion Card for Xbox Series X|S SSD // Microsoft
For further
👉 Our article on the decisions PlayStation, Nintendo and Xbox must make in 2023.
Some of the links in this article are affiliate links. We will explain everything here.