The 3 Legged Thing PUNKS Brian tripod is part of the 3 Legged Thing 'Punks' range which, despite capitalizing on a slightly hackneyed British brand image 'Punk' (besides Brian, other models include Mike, Tommy and Nicky) , this travel tripod also incorporates a pretty solid British engineering design.
Thing PUNKS 3-Leg Brian Tripod – Key Specs
Material: carbon fiber
Leg sections: 5
Weight: 3.1 pounds
Maximum load: 30 pounds
Folded Height: 16.14 inches
Ball Head or Pan / Tilt Head: Ball Head
It's simultaneously one of the tallest tripods we've tested for our best tripod guide, but also one of the most compact once folded. While it's not the lightest of the travel tripods available at 3.1 pounds, it's certainly something that's not too cumbersome to carry with you for a day (or a night!). It has a premium feel and more premium price than its closest competitors, but overall we think it's worth it.
Today's Best Brian PUNKS 3-Leg Tripod Deals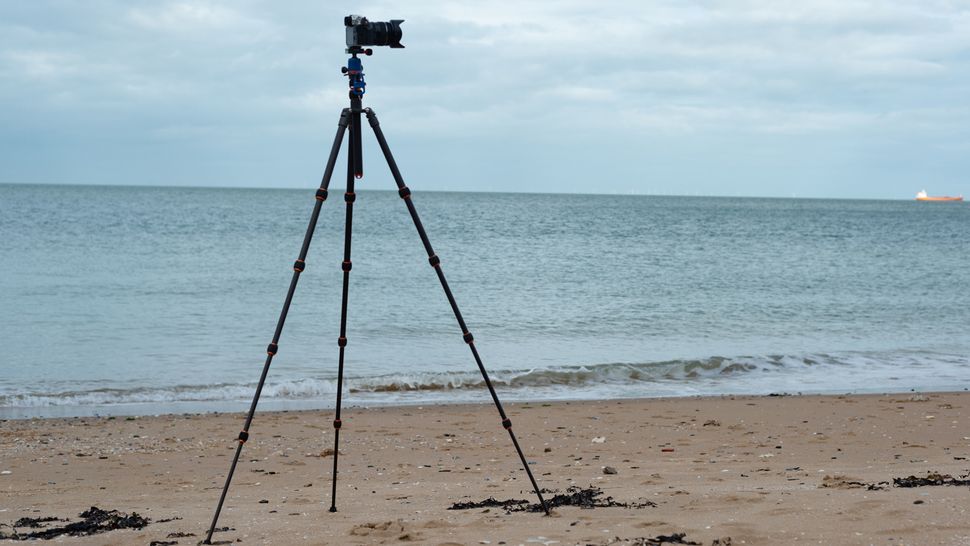 (Image credit: Diana Jarvis)
Thing PUNKS 3-Leg Brian Tripod: Design
Carbon fiber construction
Tactile bubble grips
Folds up to 16 inches
The Brian Thing PUNKS 3-Leg Tripod is made of eight layers of 100% pure pre-preg carbon fiber which makes it light enough for everyday use as well as extremely stable. It folds down to an impressive 16 inches and comes with a sturdy nylon drawstring carry bag.
To fold into something so compact, the build incorporates five leg sections that turn and unscrew into place with a handy click that lets you know that it has been unscrewed enough to lengthen the section. All of the knobs and leg twists have been finished off with a tactile bubble grip which not only makes it better for all-weather use, but has a much more premium feel than others we've tested.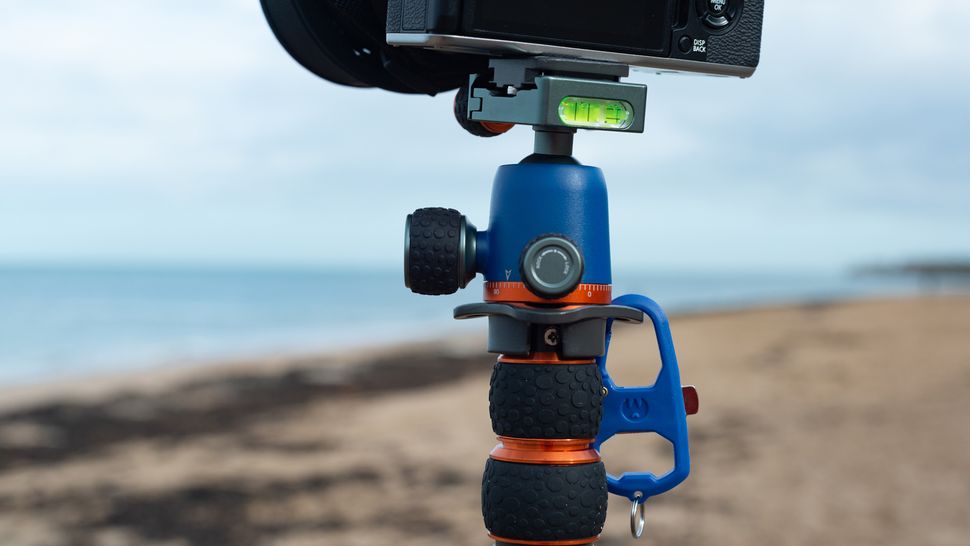 (Image credit: Diana Jarvis)
The center column rotates in a fixed position instead of with a knob; This is because it has another great design feature, as it can also double as a detachable monopod that manufacturers have suggested, but it can also be used for a boom mic or even a selfie stick.
The feet are made of durable rubber and 3 Legged Thing also make a range of 'footwear' for different terrains including spikes ('heelz'), raised spikes ('stilettoz') and claws ('clawz') among others.
The connector plate uses a hex wrench to hold it in, which is fine if you never remove it, but annoying if you want to switch cameras. They give you a handy tool ('Toolz' as it's called) with it that hooks onto the tripod under the kneecap with a carabiner. The other tools in the kit include a coin key, a key ring, and strangely (but surprisingly useful) a bottle opener.
Thing PUNKS 3-Leg Brian Tripod: Functionality
Easy to load
Lightweight 'snap in place' with longer lenses
Various leg positions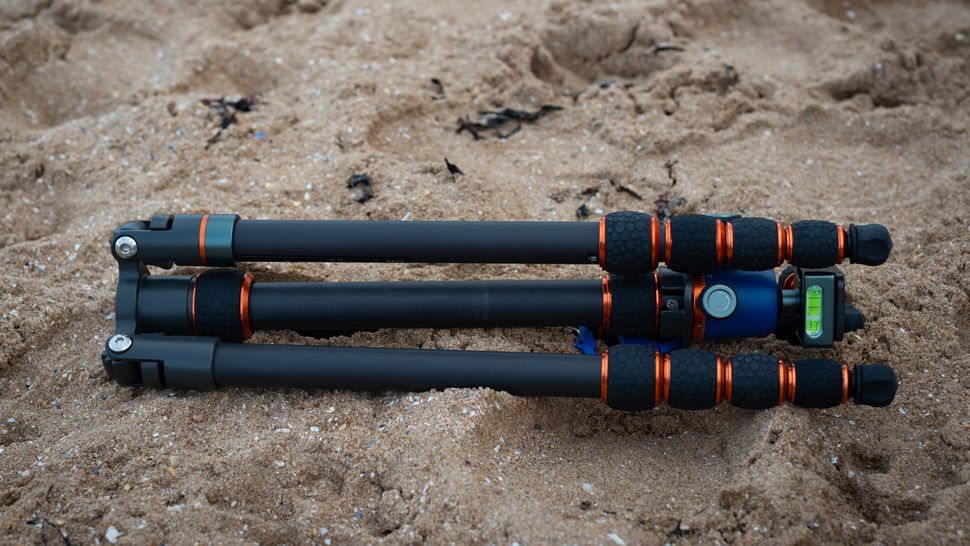 (Image credit: Diana Jarvis)
The Brian 3-Leg Thing PUNKS Tripod is very compact, measuring just over 16 inches when folded, making it extremely easy to pack in your luggage or carry around all day. It comes in a sturdy nylon drawstring bag with an adjustable shoulder strap and even a microfiber bag to store your Airhed accessory. This tiny package means the tripod has five leg sections that twist / unscrew into place, so while saving space, it's a bit slower to set up and take down. But is it worth it.
The legs use a rotary mechanism that has a little click when unscrewed enough to elongate or retract, although we found that they needed to be screwed in a bit more than it appeared at first, only requiring a second turn for absolute adjustment.
The legs can be opened and locked at 23º, 55º and 80º from the center column, which means that the minimum height from the ground is around 16 inches. At the other end of the spectrum, it can extend to a maximum height of 74 inches, which is ideal for the tallest among us.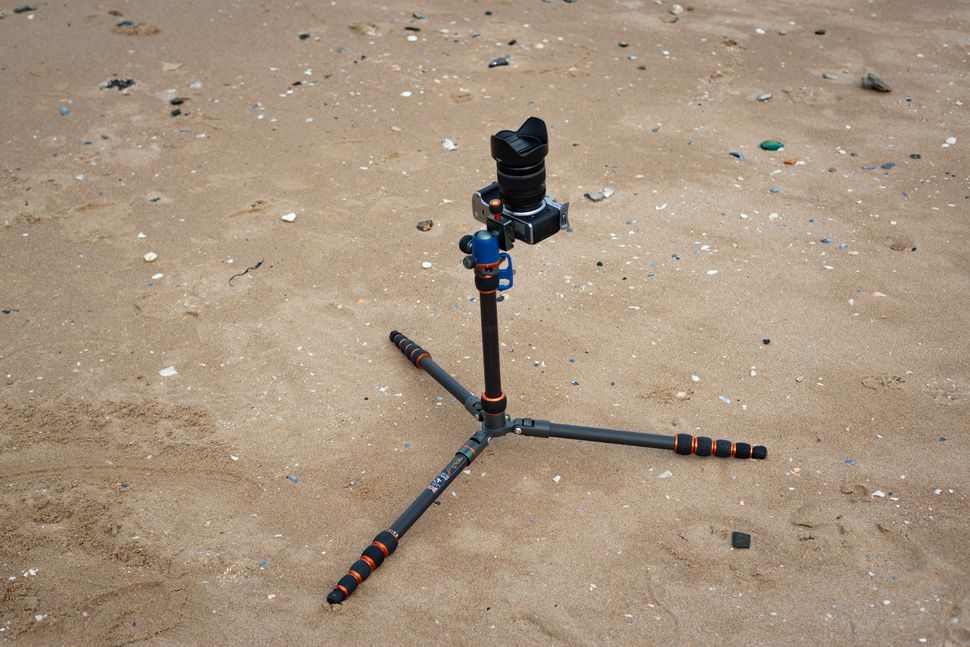 (Image credit: Diana Jarvis)
The manufacturers claim that the Brian 3 Legged Things PUNKS tripod can support weights of almost 10 times theirs, and this was evident when we tested it with the heaviest DSLR and zoom lens we own. The camera was easily locked into position and held steady throughout the 30-second exposures. Interestingly, however, the mirrorless camera with a 70-300mm long lens had to "drop" into position a few millimeters before sitting still for long exposures, which was quite annoying when trying to compose a shot. However, he managed to stay still for the 30-second exposures once he managed to rest in place. We can only assume that it is about weight distribution rather than total weight. The tripod withstood 20 mph crosswinds well with exposures up to 20 seconds and was also remarkably stable on a pebble beach.
We've already explained how good the Brian PUNKS 3-Leg Tripod is for mirrorless and DSLR systems, but it's also a great choice for phone photographers as the 3 Legged Thing offers a range of universal bracket systems. There is a three-corner plate with holes that sits just below the ball head that gets a bit in the way when it comes to maneuvering the head into position. It didn't really seem to have any other function besides being the hook for the tool's carabiner.
Should you buy the Brian Thing PUNKS 3-Leg Tripod?
The Brian 3-Leg Thing PUNKS Tripod is at the higher end of the travel tripod price spectrum, but we think it's worth it. For that premium price, you get an exceptional construction kit that is versatile enough for night photography. The hex key enabled connector plate is a bit of a hassle, but once you get used to it, or even leave it on your camera, it won't be a problem.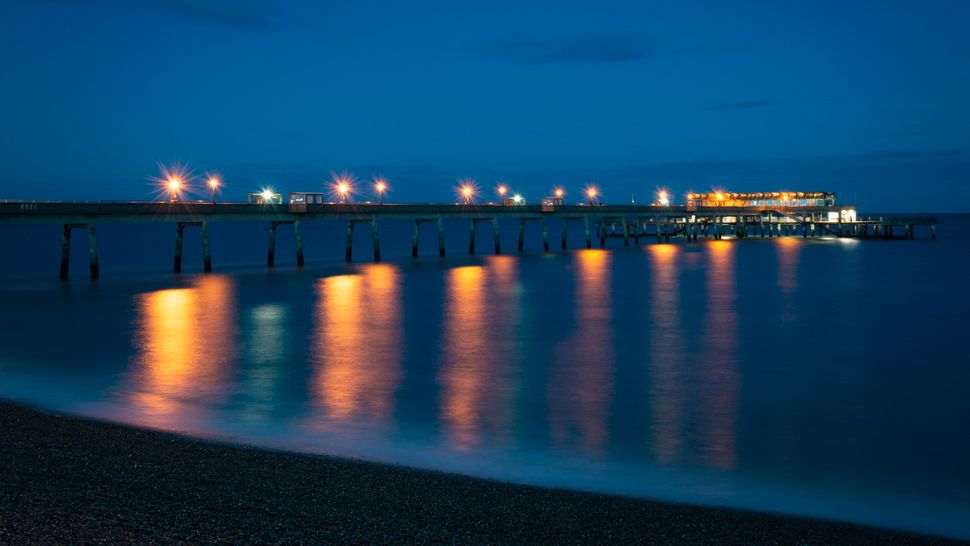 (Image credit: Diana Jarvis)
If this product is not for you
If the price is too expensive but you want something similar, the Manfrotto Be Free is an excellent option. It also incorporates a solid build quality but without as much attention to the tactility of the knob details.
If you are a DSLR user and need something to support the extra weight of larger lenses, the Vanguard Alta Pro 263AB can support up to 5.4 pounds.
If you're just getting started with astrophotography and looking for something solid and reliable, but on the lower price end of the spectrum, the Joby GorillaPod 5k gets the job done, if you can find something to secure it for those important periods of time. exhibitions. But if you are looking for a full-size tripod, the Benro Slim is a great tripod for beginners.
Today's Best Brian PUNKS 3-Leg Tripod Deals
Business Consulting Nulled, WeaPlay, Elementor Pro Weadown, PHP Script, Slider Revolution Nulled, Newspaper – News & WooCommerce WordPress Theme, Avada 7.4 Nulled, Fs Poster Plugin Nulled, Wpml Nulled, Elementor Pro Weadown, Flatsome Nulled,Woodmart Theme Nulled, Jannah Nulled, WordPress Theme, Astra Pro Nulled, Rank Math Seo Pro Weadown, Yoast Nulled, Dokan Pro Nulled, Nulledfire, Wordfence Premium Nulled, Woodmart Theme Nulled, Consulting 6.1.4 Nulled, Jnews 8.1.0 Nulled, Premium Addons for Elementor, Plugins, PW WooCommerce Gift Cards Pro Nulled, WP Reset Pro, Woocommerce Custom Product Ad, Newspaper 11.2