Game news This Ghibli-inspired Zelda is coming to PS5 and Nintendo Switch, what you need to know
Published on 15.12.2022 at 15:15
Since there are more than just AAA games in life, there are some small independent games that deserve serious consideration: in particular, this is the case for Oni: Road to the Mightiest Oni, an adventure game with a special character, coming soon to PlayStation and Nintendo. Switch.
Fairy tale adventure
Unveiled at the latest Nintendo Indie World, Oni: Road to be the Mightiest Oni has captivated more than one Internet user with its charming art direction and mesmerizing world. This is an adventure game developed by the Japanese Shueisha Games and published by Clouded Leopard Entertainment, you can watch the trailer above in our video player.
We embody Kuuta, a small character who, with the help of a mysterious spirit named Kazmaru, will go and fight the demon king Momotaro on an island lost in the middle of the ocean. The protagonist and his opponent also have a passive in common, as they have already clashed in the past: a good excuse to travel through a world of bright grasslands, dense forests and unusual plains.
Physical appearance on PS5, PS4 and Switch
The sources of inspiration are quite obvious, especially The Legend of Zelda is at the top of the list. Many Internet users are also convinced by the trailers in the comments on YouTube: if the title also makes you curious, know that it is scheduled in dematerialized form for March 9, 2023 on Nintendo Switch, PlayStation 5 and PlayStation 4.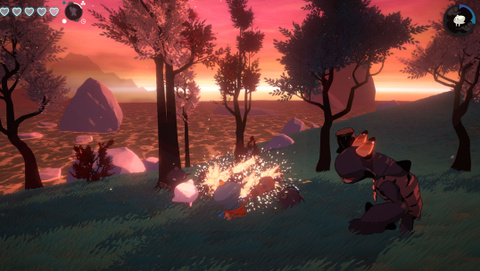 Cherry on the cake: the physical version just went official! This will be produced by publisher Red Art Games, whose trademark is to publish independent games in boxes. Therefore, collectors will be happy to know that the physical editions will be available on April 21, 2023 with a key chain and a bag featuring the software image. The advertised price is €39.99 and pre-orders will open today.
Tempted by experience?