Coinbase, which has been heavily impacted by the current crypto winter, recently posted over a billion dollars in losses in Q2 2022.
In an effort to save as much as possible, the trading platform has laid off many employees, Coinbase also wants to reduce its reliance on income from trading fees charged to its trading clients.
While this business model works great in a bull market cycle, it hurts the company during a bear market when revenues melt like snow in the sun.
In the first quarter of 2022, Coinbase's revenues fell by 60% due to a drop in cryptocurrency activity around the world.
In an interview with CNBC, Coinbase CEO Brian Armstrong indicates that the American trading platform wants to develop income from subscriptions and services offered by the company.
Coinbase's CEO refers in particular to services such as the cryptocurrency rate, through which the company can charge a fee for cryptocurrencies provided by users on the platform in exchange for annual interest.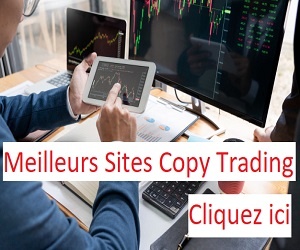 There is also a Coinbase One service that allows you to trade on Coinbase without paying a transaction fee by paying for a subscription.
Today, 18% of Coinbase's revenue comes from subscription services, Armstrong would like to achieve 50% of the company's revenue from services and subscriptions.
"We understand that trading fees will still be an important part of our business ten or even twenty years from now, but I would like to reach a level where over 50% of our revenue comes from subscriptions and services. »

Coinbase is certainly not the only cryptocurrency exchange struggling. Bybit, Huobi, Bitpanda, Vauld, Babel Finance, CoinFLEX, Gemini or Blockchain.com are also in financial trouble as the harsh crypto winter hits.
Coinbase's difficult situation contrasts with that of Binance or Kraken, who are taking advantage of the cryptocurrency bear market to hire and buy out struggling companies.
Binance has also just launched a new promotion for its customers to buy and sell Ethereum (ETH) without any trading fees. Click here to find out more.
Follow us on Telegram, Facebook as well as Twitter.
READ ALSO: