If you haven't had a chance to read all of our articles from the past week, try our selection of the top 5 articles plus today's additional report:
Bitcoin is far from reaching the top of its cycle, how about $ 200,000?
Bitcoin has had a very successful year thus far, breaking several records and flirting with the $ 69,000 mark last week. Despite all the success so far, analysts expect the cryptocurrency to rise even higher in the near future. Based on the top price model indicator, bitcoin could hit $ 200,000 in the current bull market. This indicator was created by renowned chain strategist and crypto investor Willy Woo and is used to identify spikes in market cycles. Woo's maximum price indicator is far from the only indicator that predicts an increase in prices to new all-time highs. The creator of the Stock-to-Flow model, PlanB, predicts that bitcoin will reach a price of $ 98,000 by the end of the month and up to $ 135,000 in December.
Visa: NFTs have brought a whole new category of consumers to the crypto space.
NFTs, or non-tradeable tokens, are unique digital assets that cannot be duplicated. In a recent discussion at the Singapore Fintech Festival, Cuy Sheffield, director of crypto at Visa, the payments giant, said that NFTs have drawn new people onto the cryptocurrency train. According to him, before NFT, the digital asset space mainly attracted people interested in finance or gold, but now music, culture, sports and art lovers are also excited about this digital asset class. Payment giant Visa entered the cryptocurrency industry at the beginning of the year. The popularity of NFT tokens has grown steadily since the first giant boom of 2020. There are many high profile individuals or companies offering their own NFT art.
ECB: The digital euro will be legal tender
Italian economist and ECB member Fabio Panetta recently suggested that if the European Central Bank continues its efforts to launch a digital currency, this new form of money is likely to be legal tender within EU borders. Panetta said that over the next 24 months the ECB will explore how it can make a digital version of the euro legal tender. However, the Italian economist believes that the realization of such a move should not be taken for granted and that financial institutions should be very careful. Earlier this year, the European Central Bank underscored its intention to initiate a research phase on the digital euro project. The European CBDC must prevent illegal activities and avoid any negative impact on financial stability and monetary policy.
Kucoin Launches $ Hundred Million Fund and Enters Metaverse Business
KuCoin Labs, the company behind the world's sixth-largest cryptocurrency exchange in terms of trade volume, with more than 500 cryptocurrencies listed, announced Wednesday that it will launch a $ 100 million metaverse fund for early-stage projects. Entities that develop blockchain-based games, immutable tokens, and decentralized applications can also receive cash. In addition, Kucoin will provide selected developers with business incubator services, branding assistance, other incentives, and trade partnerships. The concept of a metaverse, or augmented virtual reality with its own digital economy, is gaining popularity, especially since Facebook rebranded itself a Meta last month and focused on its development.
Hillary Clinton says that cryptocurrencies could threaten the dollar's position as a world reserve currency.
Former Secretary of State Hillary Clinton spoke about the cryptocurrency boom in a virtual appearance at the Bloomberg New Economy Forum, saying they could undermine the role of the US dollar as a world reserve currency and destabilize states and nations. Clinton, who was the Democratic candidate for the 2016 presidential election, says that cryptocurrencies pose a direct threat to global money markets. The destabilizing effect of cryptocurrencies is one of the few things Clinton agrees on with former President Donald Trump. The latter even went so far as to call Bitcoin a "scam" in an interview with Fox Business television channel in June.
Bonus message
El Salvador to build a Bitcoin city
El Salvador continues its pro-bitcoin approach and has announced plans to build an entire cryptocurrency city. The country made headlines due to the fact that, despite growing opposition from global organizations such as the IMF, the Salvadoran authorities recognized bitcoin as a legal website and legalized it as early as September. Since then, the country has started mining BTC using volcanic energy, taking advantage of the 'drops' to buy more coins, and decided to use the proceeds from the bitcoin price increase to build schools and hospitals for pets.
"I thought we had to make a big announcement on this #BitcoinWeek. So today I want to announce that we are going to build the first #BitcoinCity," President @nayibukele. https://t.co/7yHQLyIjBx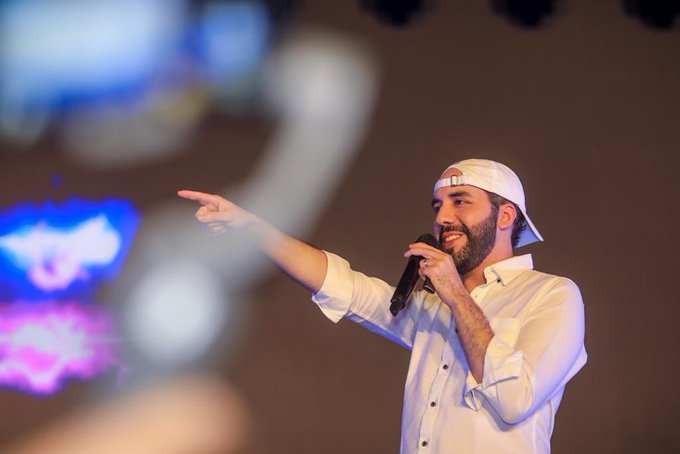 During the week of the bitcoin conference currently taking place in the country, President Nayib Bukele went even further by announcing his intention to build an entire city dedicated to cryptocurrencies. It will be located in the eastern region of La Unión and the president has promised that as such it will not produce any show and that no taxes will be charged except VAT.
He added that the city will be circular (like the cities founded by Alexander the Great) and will have an airport, residential and commercial areas, and will include a central plaza that, seen from the sky, should look like the BTC symbol. [1]
Rank Math Seo Pro Weadown, Wordfence Premium Nulled, Yoast Nulled, PHP Script, Fs Poster Plugin Nulled, Astra Pro Nulled,Woodmart Theme Nulled, Wpml Nulled, Avada 7.4 Nulled, Woodmart Theme Nulled, PW WooCommerce Gift Cards Pro Nulled, Elementor Pro Weadown, Newspaper – News & WooCommerce WordPress Theme, Nulledfire, Slider Revolution Nulled, Elementor Pro Weadown, Jnews 8.1.0 Nulled, WeaPlay, Business Consulting Nulled, WP Reset Pro, Newspaper 11.2, Flatsome Nulled, Woocommerce Custom Product Ad, Premium Addons for Elementor, Jannah Nulled, Consulting 6.1.4 Nulled, Plugins, WordPress Theme, Dokan Pro Nulled