Canada is showing a business climate that is now dominated by distrust of crypto. (Photo: 123RF)
LES KEYS DE LA CRYPTO is a section that patiently deciphers the world of cryptocurrency and its stock market, industrial and media turmoil. François Remy's mission is to identify promising entrepreneurs, decipher technological progress and anticipate the impact of this digital currency on industry and society.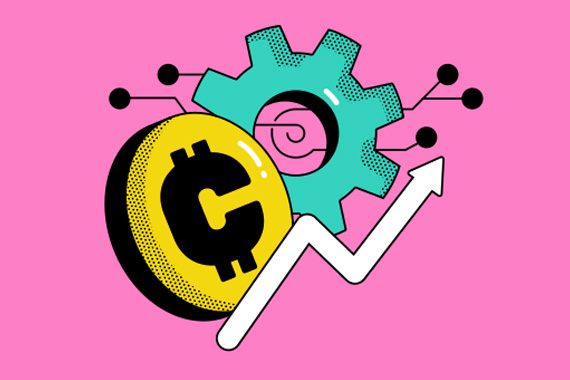 (Illustration: Camille Charbonneau)
The chill of the "crypto winter" has crystallized investor distrust here, unlike in all other countries surveyed where a milder financial climate prevails.
True North currently stands out for its freshness regarding Bitcoin and other digital assets. Among the 23 countries surveyed by Bitstamp, where the exchange platform interviewed more than 28,000 retail and institutional investors, Canada exhibits a business climate that is now dominated by distrust of cryptocurrencies.
"It was the only country where retail investor confidence in cryptocurrencies fell below 50% in the second quarter. In all other countries of the American continent, trust remained high – 68% and above, "note journalists from Bitstamp.
Splash among our neighbors to the south
An international poll measuring the pulse of crypto market participants shows mostly positive financial sentiment despite the "crypto winter," a formula hallowed in the industry to cause a prolonged price drop.
It goes without saying that these conditions have exacerbated the caution of both small and large investors about investing their money in digital currencies. But not so much as to weaken the considerations.
Thus, the United States recorded the biggest increase in optimism, increasing in the second quarter to 73% of investors who trust cryptocurrencies, compared to 61% in the first quarter.
To understand is to accept
This statistic remains encouraging for BTC, ETH enthusiasts and the company. However, we acknowledge at Bitstamp that there is still a lot of room in America for crypto awareness.
"The data shows that in the US and Canada, 44% of those surveyed believe that they do not have enough knowledge to start investing," the authors note. "It is clear that the more people understand cryptocurrency, the more they trust it."
People surveyed who had some knowledge were five times more likely to consider cryptocurrencies to be trustworthy than those who said they knew little about it. The share even increased up to 8 times for those who described themselves as "very well informed".
Ready to bounce
No offense to staunch opponents, 2022 will not sound the death knell for crypto assets yet. The proportion of retail investors who say they are currently investing in cryptocurrencies increased in the second quarter, for example, from 42% to 61% among Americans. The number of people who invest or trade cryptocurrencies on a daily or weekly basis has jumped up to 60% over the observed period.
Institutional structures also continue to show interest in crypto assets, with most of them "actively" recommending cryptocurrencies to their clients. Institutional asset managers are also more confident in their knowledge. This probably explains why one in four institutional investors indicated that they intend to make cryptocurrency the main source of investment.
"Despite heightened caution, it is undeniable that many investors are using this winter to lay a solid foundation for the market's next rally," Bitstamp's survey confirms.
.