Game news Ubisoft Forward: Stay tuned to JV Live for more Assassin's Creed Mirage, Skull & Bones, and more surprises!
Published on 10.09.2022 at 12:00
If you're itching to learn more about the next Assassin's Creed Mirage or get on your pirate ship in Skull & Bones, now is the time to listen to the Ubisoft Forward conference! See you tonight at 8:15 PM at SP with Kaname and Fkz for all the announcements commented live.
The days go by, conferences and other events follow each other in September. Between D23 and ZEvent, which take up the entire weekend, Ubisoft also decides to carve out a small spot for themselves and launch their Ubisoft Forward this evening, with a pre-show starting at 20:30. A chance to check out new games coming out in 2023 and learn more about some of the most anticipated games of the moment. To be aware of all announcements live and not miss anything from the French publisher's event, Kaname and Fkz will be commenting and responding to all information directly on JV starting at 20:15 tonight.
Summary
Basim and Mario in a boat (pirate)

Time for surprises
Basim and Mario in a boat (pirate)
Among the announcements that await us this evening, three games clearly stand out, as expected. If you're a fan of XCOM-style tactical games and enjoyed the first Mario + Rabbids Kingdom Battle released in 2017 on Nintendo Switch, you'll be pleased to know that its Mario + Rabbids Sparks of Hope sequel will be fine. Ubisoft Forward tonight. An opportunity to learn more about this game, which should be released at the end of next month, October 20th to be exact.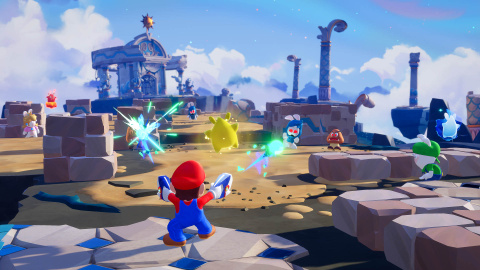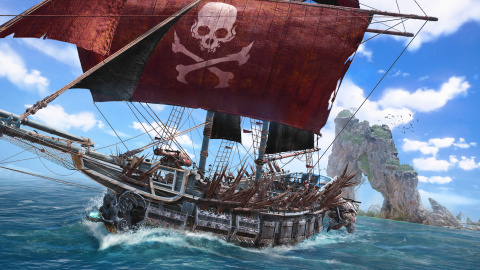 Another highly anticipated end-of-the-year game, Skull and Bones, should raise the mainsail to give us some news this evening. If you're itching to get on your own pirate ship and sail the seas with your crew in search of treasure, one brighter than the next, keep your one eye open and stay tuned for conference announcements live on JV.
But if there's one license that's going to be in the spotlight today, it's the famous Assassin's Creed. Between the recently confirmed Assassin's Creed Mirage episode and the still mysterious Assassin's Creed Infinity, Ubisoft should finally give us more information to satisfy our curiosity. In fact, a significant part of the conference will be devoted to this franchise, as it will benefit from its own "Assassin's Creed Showcase". If we're lucky, we might even get a chance to find out what lies behind the mysterious Project Red and Project Hexe, which are rumored to be a respectful opus in Japan and another one in the full witch hunt.
Time for surprises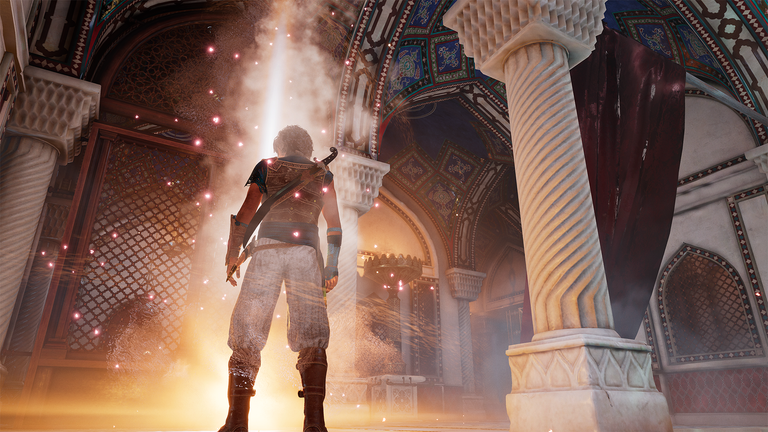 Of course, at conferences such as Ubisoft Forward, publishers bring unexpected surprises. If we can't guarantee anything 100% yet, we still reserve the right to expect some news from certain games that haven't been widely revealed but that remain highly anticipated. This applies, for example, to The Division Heartland, a free-to-play battle royale game set in the universe of the franchise of the same name, but especially to the remake of Prince of Persia: The Sands of Time. Still without news for months, the latter could very well be the highlight of the show.
To make sure you don't miss any of the Ubisoft Forward announcements, we're scheduling you tonight at 8:15 pm live on JV with Kaname and Fkz.