At the beginning of the current generation of consoles, the industry figured it out in terms of the selling prices of video games. Should prices stay at €59.99 or €69.99 depending on production, or go up to €79.99 ($69.99 in the US)? Many publishers have switched and are not shy about offering their blockbusters at the highest price (Take-Two, Activision Blizzard, Sony Interactive Entertainment), but Ubisoft announced in 2020 that they don't want to raise prices just yet.
Water has flowed under the bridges, and while the crises of recent months have increased the cost of living in many countries, it's time for the publisher to change its tune. As Skull & Bones pre-orders open, players have been able to find out that the game is priced starting at €79.99 on PS5 and Xbox Series X|S. Yves Guillemot confirmed to Axios that this will now be the standard for larger AAAs.
Some of the games [d'Ubisoft] will be at the same price as competitors. Large AAA games will sell for $70.
As such, Avatar: Frontiers of Pandora, Assassin's Creed Codename Red, and other upcoming major paid-for games from Ubisoft should start at €79.99 on PS5 and Xbox Series X|S, but not necessarily on PC. 59.99 euros. And this rule will only apply to the biggest projects, because a medium-sized episode of Assassin's Creed Mirage will cost from 49.99 euros. This should not completely please the wallets of the players …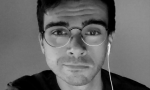 presence
editor

Favorite editor of your favorite editor since 2009, passionate about music that makes boom boom, follower of comics of all kinds. I've played too many Pokemon in my life.
follow me :


.