The US Space Force is training to prepare for a hypothetical European conflict.
The Space Force Guardians of the 392nd Combat Training Squadron recently completed Space Flag 23-1, the squad's first program to "practice combat tactics in a U.S. European Command scenario," according to the statement. (will open in a new tab) issued by the Space Training and Readiness Command or STAR Command, the education, training and testing component of the service. During the two-day exercise, Space Force personnel planned training missions and simulated space combat operations that could be used in a real conflict.
During the exercise at Shriver Space Force Base in Colorado, Space Force personnel trained alongside colleagues from Australia, Canada and the United Kingdom, providing an opportunity to increase collaboration among the service's allies. "Nowhere else can US and coalition forces train alongside the specifics needed to improve space combat tactics," Schramm said in a statement. "We will fight in space as a Coalition and these opportunities are invaluable in building a team that will fight together if the need arises."
RELATED: U.S. Space Force Conducts Orbital Combat Simulation Exercise
Space Flag 23-1's simulated European conflict takes place at a time when real conflict is unfolding in Eastern Europe as Russia's invasion of Ukraine continues. Throughout the war, space has played a key role as satellites operated by the United States and its commercial partners continue to provide intelligence and communications for Ukrainian forces.
While it is not known exactly what types of "space combat tactics" were practiced on Space Flag 23-1, previous US Space Force exercises have been conducted in recent months to build experience in "space domain awareness, reconnaissance, warning and surveillance, navigation." war, orbital warfare and satellite communications.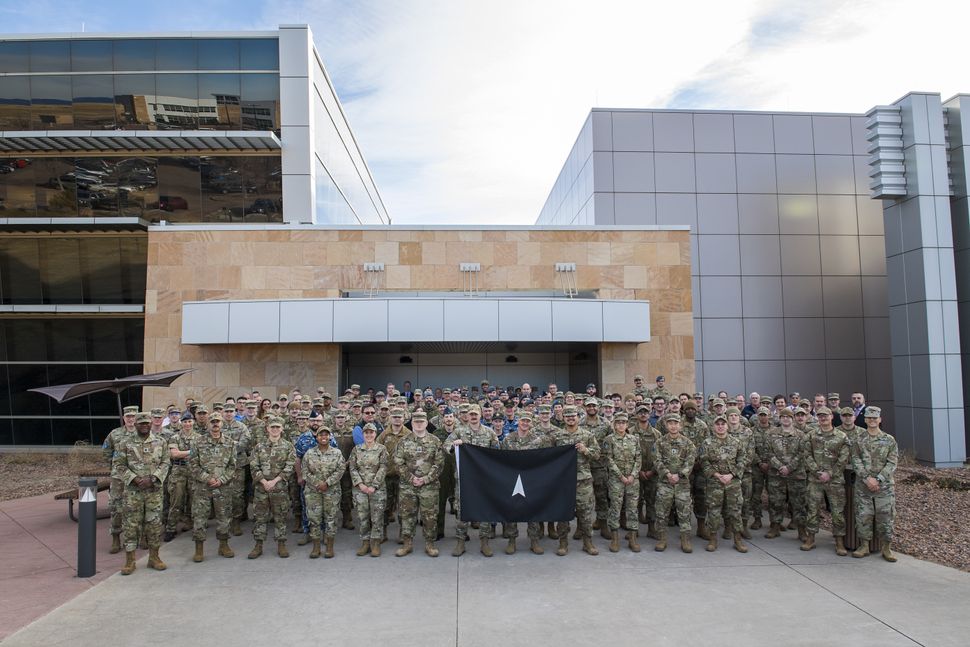 Members of the 392nd Combat Training Squadron stand with members of SPACE FLAG 23-1 for a group photo at Schriver Space Force Base, Colorado December 5, 2022. (Image credit: US Space Force photo Judy Tomic)
SpaceX's Starlink satellites have been at the center of this effort, providing vital communications internet for Ukrainian forces after Russian attacks destroyed much of the country's existing infrastructure.
In response to the widespread use of Starlink satellites, Russia has said that commercial satellites could become a "legitimate target" for its forces in military conflicts. The White House, in turn, said that "any attack on US infrastructure will be met with a response." […] at the time and in the manner of our choice."
Russia has even carried out signal jamming and cyberattacks on Starlink satellites — exactly what the Guardian Space Force may one day have to respond to in the event of a military conflict.
The Space Force mission is becoming increasingly important to US military operations as anti-satellite capabilities proliferate around the world. They cover a wide range of concepts, including destructive anti-satellite missiles, laser "blinders" that can blind satellite optics, and various methods of jamming satellite transmissions.
Follow Brett on Twitter: @brettingley (will open in a new tab). Follow us on Twitter @Spacedotcom (will open in a new tab) or on facebook (will open in a new tab).