1. What do we know about the COVID-19 vaccine for children?
Pfizer-BioNTech was the first pharmaceutical company to apply for and receive approval from Health Canada for a pediatric vaccine against COVID-19.
The pediatric version of the vaccine (brand name Comirnaty) is intended for children 5 to 11 years of age. Those 12 years and older receive the approved adult formula.
The pediatric formulation will be administered in lower doses: 10 mcg (micrograms) instead of the 30 mcg used for those over 12 years of age.
The pediatric dosage has been established to create the highest possible immune response while minimizing side effects. Note that, unlike medications, dosages are not calculated based on height or weight, but rather based on age. Children's immune systems generally respond better and therefore need a lower dose to be effective.
The phase 3 clinical study that evaluated the efficacy of the Pfizer vaccine showed that the vaccine was more than 90% effective.
The vaccine for children contains the same RNA as Pfizer for adults and works in the same way. The adjuvants, which are used to increase the effectiveness of the vaccines, are slightly different in the pediatric version to adjust to a lower dose.
This vaccine does not contain common food allergens, such as eggs, shellfish, gluten, or tree nuts.
Like adults, children will receive two doses. The manufacturer suggests a 21-day interval, but the National Immunization Advisory Committee (NACI) recommends an interval of at least eight weeks, as suggested for the adult version.
A longer interval between doses appears to provide a stronger immune response. In addition, an interval of more than eight weeks would help reduce the risk of a rare side effect, myocarditis. (New window) – inflammation of the heart muscle, which has sometimes appeared in teens and young adults, NACI said.
The pediatric version vials have orange caps (purple for adults) so they can be easily distinguished by immunization officers.
Moderna also developed a vaccine (Spikevax brand) for children ages 6 to 11 and applied for Health Canada approval in early November. As of November 24, 2021, the application is still under review.
The dose of Moderna for children would be half that given to children 12 years of age and older and adults (50 mcg instead of 100 mcg).
2. Why vaccinate children?
Children are generally known to be at lower risk of developing severe forms of the disease, but there are still a few hundred Canadian children who have been hospitalized due to COVID-19. Hospitalization for COVID-19 is not trivial. It is worth being warnedsays Dr. Jesse Papenburg, a pediatric infectious disease specialist and medical microbiologist at Montreal Children's Hospital, in an interview on 24-60.
The main serious complication in children is pediatric multisystemic inflammatory syndrome, which can affect various organs, including the heart, specifies Dr. Alex Carignan, microbiologist-specialist in infectious diseases and epidemiologist at CIUSSS de l'Estrie-CHUS, in an interview about the show. Live with Patrice Roy.
Epidemiologist Nimâ Machouf adds that there is a percentage of people who cannot get rid of the virus and who experience the effects for several weeks or even months. It is not known how long COVID lasts. I would like to protect my son from this sneaky effect of the disease.
Childhood vaccination also protects loved ones, including the elderly and children under 5 years of age who cannot be vaccinated.
Vaccinating children will help control the pandemicsays Dr. Papenburg. In the latest wave, one in four infections in Canada was caused by children 12 and under. Children make a substantial contribution to community transmissionhe says, while adding that a child can transmit the virus probably similar to an adult. Therefore, several asymptomatic children go unnoticed and continue to spread the virus in the community.
Dr. Carignan adds that the younger they get vaccinated, the faster Canada will achieve herd immunity. It will be more difficult for the virus to enter the population, he said.
In addition, the more infections there are in the population, whether they are benign or serious, the greater the risk that a new, more contagious variant will appear, or that it escapes the vaccine, and spreads at our expense.
In addition to the health benefits, vaccinating as many children as possible will reduce disruptions at the family and social level (quarantine, closed schools and daycare, canceled extracurricular activities, etc.)
I think life as we know it will be much easier to take up again [avec la vaccination des enfants]said Dr. Caroline Quach, a pediatric infectious disease specialist and medical microbiologist at CHU Sainte-Justine in Montreal, in an interview with CBC.
3. Risks for children?
Both Health Canada and NACI carefully reviewed the safety and efficacy data before approving the pediatric vaccine. Data from Pfizer's clinical trials included 2,268 children between the ages of 5 and 11.
The side effects seen are similar to those seen in adults (injection site pain, fatigue, headache and fever, chills, etc.) and last an average of 48 hours to 72 hours.
At the beginning of the clinical studies, the main concern was the incidence of myocarditis, a side effect seen in adolescents, especially after the second dose. But no child in the clinical study developed myocarditis. Also, among the 3 million children now vaccinated in the United States, there are no signs that myocarditis is a problem. Experts believe that the lower dose in children reduces the chances of developing one.
But even in the rare cases that did occur, most were mild and resolved on their own without hospitalization, says Dr. Caroline Quach. She recalls that people are much more likely to get heart disease if they are infected with COVID-19.
For example, the risk of developing myocarditis from the COVID-19 vaccine is estimated to be approximately 15 in 100,000 in young people ages 16 to 19; (New window) compared to 45 in 100,000 (New window) for those who have been infected with the virus.
4. Can we give them the flu shot and the COVID-19 vaccine?
Yes, however, NACI recommends that the COVID-19 vaccine be given at least 14 days before or after receiving another vaccine, including the flu vaccine.
This will make it easier for doctors to know if the side effects are caused by the flu shot or the COVID-19 vaccine.
5. Is childhood vaccination mandatory?
No, vaccination will not be mandatory in Canada, but it is strongly recommended by public health authorities.
Typically, to attend a school in Ontario, the Pupil Immunization Act requires proof of vaccination (or exemption) for a variety of diseases, including diphtheria, measles, mumps, polio, rubella, tetanus, and more. For now, COVID-19 is not on the list of required vaccinations to go to school in Ontario.
The other provinces and territories do not require proof of vaccination for the various childhood diseases and none have announced that the COVID-19 vaccine will be mandatory to go to school.
Dr. Papenburg says that undecided parents will have to be convinced, but without stigmatizing families because of their choice.
6. How many other countries have approved childhood vaccination?
In the United States, the Pfizer-BioNTech vaccine was approved on November 2 for children ages 5 to 11. About 10% (about 3 million) of children in this age group have already received their first dose.
Chile and El Salvador have vaccinated young people ages 6 to 11 since September. Costa Rica has made vaccination mandatory for children 5 years of age and older. Israel has started offering the Pfizer-BioNTech vaccine to every child between the ages of 5 and 11. The Czech Republic, Malaysia, and the United Arab Emirates have also approved it for children ages 5 to 11.
Bahrain, China, and Argentina offer the Sinopharm vaccine every 3 to 11 years. Hong Kong has licensed the Sinovac vaccine for young people from the age of three. Indonesia has approved the Sinovac vaccine for children 6 years and older.
Venezuela has begun to immunize children from 2 to 11 years of age with the Cuban Sobernara 2 vaccine. Cuba also vaccinates children from 2 years of age.
France and Germany will make a decision on vaccinating children aged 5 to 11 in early 2022. A decision is also expected shortly from the European Medicines Agency. Singapore is due to make a decision by the end of November and Hong Kong is considering Pfizer's request.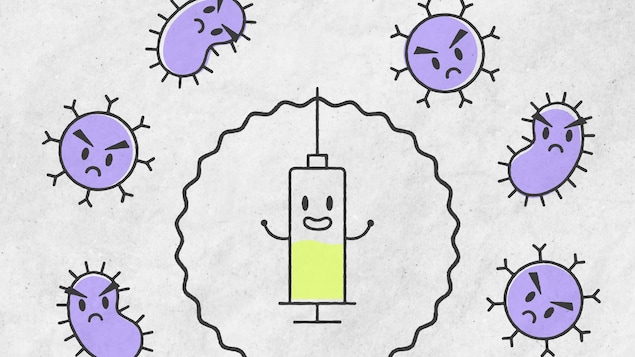 WeaPlay, WordPress Theme, Business Consulting Nulled, Avada 7.4 Nulled, Newspaper – News & WooCommerce WordPress Theme, Nulledfire, Elementor Pro Weadown, Astra Pro Nulled, Plugins, Rank Math Seo Pro Weadown, Woodmart Theme Nulled, Elementor Pro Weadown,Woodmart Theme Nulled, Wordfence Premium Nulled, Flatsome Nulled, Yoast Nulled, Woocommerce Custom Product Ad, Jannah Nulled, Dokan Pro Nulled, Fs Poster Plugin Nulled, Jnews 8.1.0 Nulled, PW WooCommerce Gift Cards Pro Nulled, Newspaper 11.2, Premium Addons for Elementor, Slider Revolution Nulled, Wpml Nulled, PHP Script, WP Reset Pro, Consulting 6.1.4 Nulled