Nostalgics will be able to stock up on SEGA games. The Mega Drive, the competing Super NES console in the 1990s, is returning in a mini version at the end of October.
Nostalgia always wins. PlayStation Classic, NES, Super NES, Commodore 64 or even the Amiga 500 mini: smaller consoles have been popular for a few years now. Following in the footsteps of Nintendo and teaming up with its first Mega Drive mini, SEGA is back in business with the Mega Drive Mini 2. October 27 and pre-orders are already open.
Over 60 games available
The Mega Drive appeared in France in 1990, two years after its release in Japan. It was then adapted from the arcade system and quickly had almost a thousand games in its catalog, the most famous being Castlevania, Sonic The Hedgehog, Aladdin or Mortal Kombat and Ecco the Dolphin. In 1993, SEGA decided to overhaul its console to compete with the Super NES. It changes the design, and Mega Drive II refuses the headphone jack. In total, about 40 million Mega Drive consoles will be sold, all models combined.
The Mega Drive Mini 2 (2022 version) will come with a six-button controller that will bring back memories to those who knew the original, as well as a less ancient high-speed HDMI cable and a USB power cable for connecting to a TV. Get out of the scart socket of yesteryear. The console has red buttons close to the original 16-bit model. Other optional controllers are compatible. But don't expect to put old game cartridges in it. They are clearly not the same size, and we will have to be content with the list of built-in games.
Because the Japanese company basically took advantage of the announcement of pre-orders already planned in limited quantities to unveil the catalog of games that will accompany the Mega Drive Mini 2. And Sonic's dad didn't do half measures: more than 60 titles from SEGA's historical catalog were announced, including games of the Mega CD era, an accessory that can be plugged in to compete with the nascent PC-Engine console CD player. Some announced games will be ported to the handheld console, but there will also be a few new games, according to the publisher.
Amazon blabbed about the price. Expect a price around €110, according to the official retailer, making it the most expensive mini console on the market.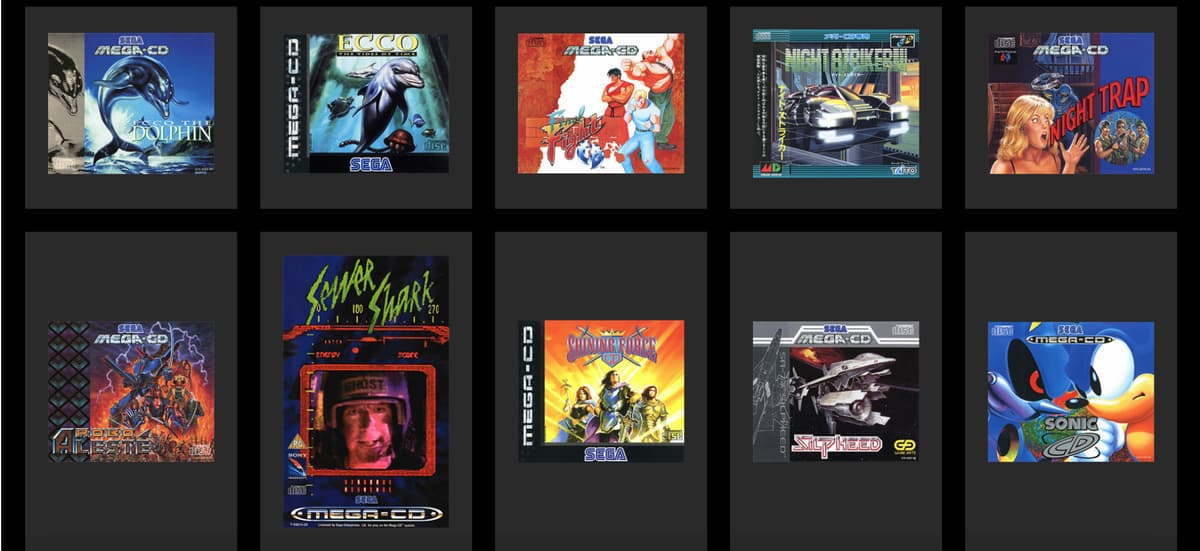 The game catalog on the Mega Drive Mini 2 includes 53 original games and 7 new games or ports. © SEGA
List of available games:
Mega Drive:
After burner 2
alien soldier
atomic runner
Bonanza Brothers.
ClayFighter
Desert Strike: Return to the Bay
Earthworm Jim 2
Elemental Master
Fatal Fury 2
moving forward
Golden Ax 2
Granada
fire of hell
Duke of Zwei
midnight resistance
out run
OutRunners
Fantasy Star II
popular
RAINBOW ISLANDS -EXTRA-
Ranger-X
Ristar
ROLLING THUNDER 2
Shadow Dancer: Secret of the Shinobi
Shining Power 2
Shine in the dark
Sun
Sound Burst 3D
SPLASH 2
Streets of Rage 3
super hold on
SUPER STREET FIGHTER II NEW CHALLENGERS
Slime
Revenge of the Shinobi
ToeJam and Earl in Panic on Funkotron
Traxton
VectorMan 2
Viewpoint
Virtua Racing
War song
Ekko Dolphin
Mega CD:
Ekko: Tides of Time
Final Fight CD
NIGHT ATTACKER
night trap
Robo Aleste
sewer shark
Shining Power CD
SILFID
CD Sonic the Hedgehog
NINJA WARRIORS
Yumemi's Mysterious Mansion
Bonus games:
Devi and Pii (unreleased)
Fantasy Zone (New Port)
Space Harrier II (+Space Harrier) (new port)
Spray (New Port)
Star Mobile (Unreleased)
Super Lokomotiv (New Portage)
VS Puyo Puyo Sun (New portage)