Refresh
2021-11-29T03:15:25.306Z
(Image credit: Anker)
The Anker Eufy 25C is one of the least-expensive robot vacuum cleaners we've seen. The smart vac can be controlled via smartphone app or via voice commands. It features a triple-brush cleaning system and can clean both carpets and hard floors. Best of all, it has built-in drop-sensing technology that prevents it from falling down a flight of stairs. 
Anker Eufy 25C: was $149 now $99
2021-11-29T02:53:42.458Z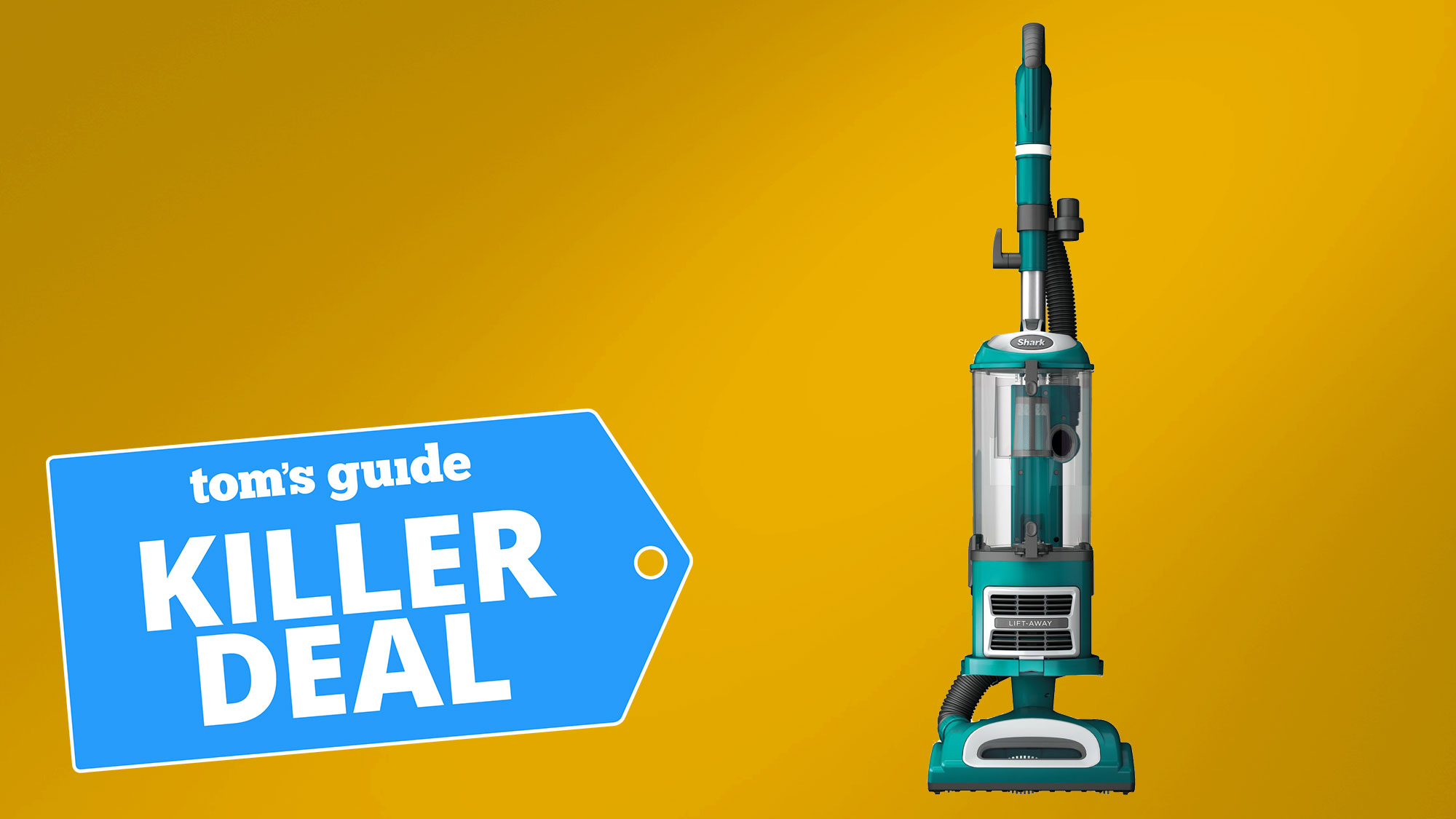 (Image credit: SharkNinja)
Here's half off on a great upright vacuum cleaner. The Shark Navigator Lift-Away XL's pod detaches with the press of a switch, freeing the wand to reach up to the ceiling or under large pieces of furniture for that 3-D clean. The Shark Navigator's HEPA filter cleans the air while you vacuum. Comes with a crevice tool.
Shark Navigator Lift-Away XL Vacuum Cleaner: was $199 now $99
2021-11-29T02:28:35.621Z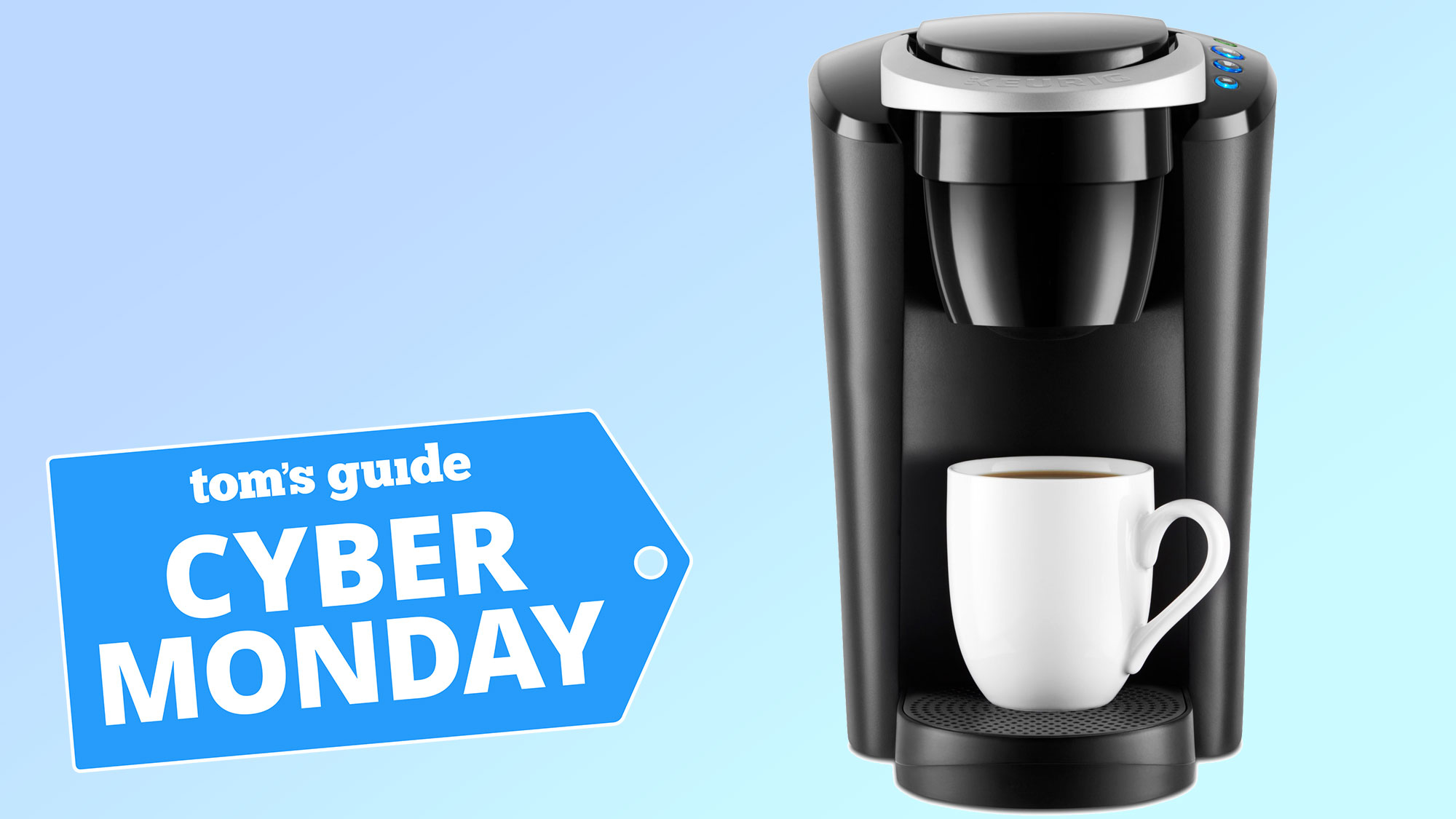 (Image credit: Keurig)
Need that one perfect cup of coffee in the morning? Pop in that Keurig K-Pod, press the button for your preferred cup size (6, 8 or 10 oz.) on the K-Compact coffee maker, and wait less than a minute for that steaming hot caffeinated goodness to fill your cup. 
Another cup? Another K-Pod! But you won't need to fill your water tank for a while, since it holds 36 oz. Head out of the house, and the K-Compact shuts itself off after 2 hours to save energy. 
Keurig K-Compact single-serve coffee maker: was $67 now $39
2021-11-29T01:46:39.178Z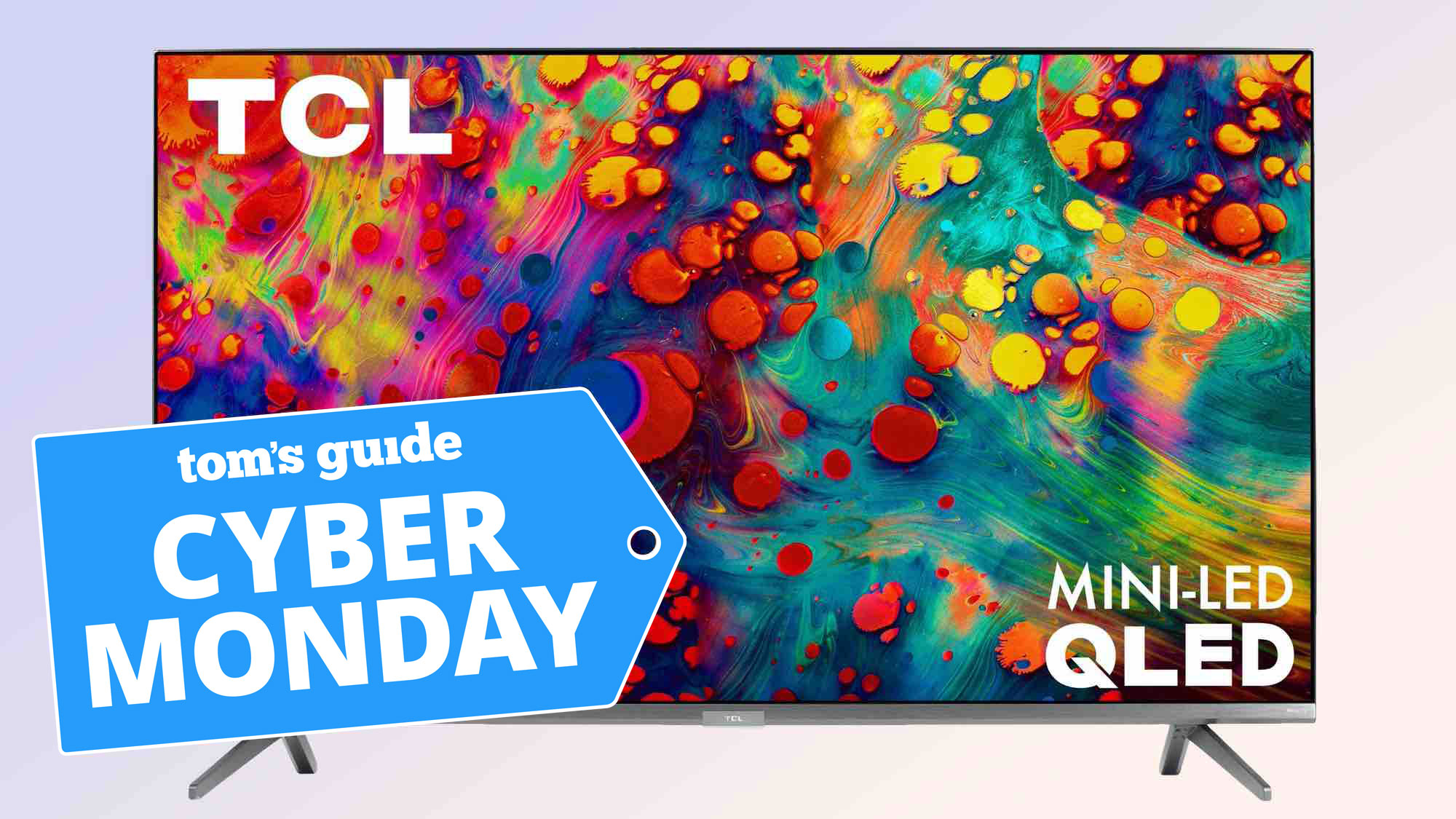 (Image credit: TCL)
Cyber Monday, if nothing else, is the time of the year when many people think, "I've worked hard all year and deserve a big new TV at a much lower price than normal." For them, we've highlighted some big discounts on TCL deals, and few are larger than this one: $400 off a 65-inch Roku 4K TV!
We want to point this one out for good reason. A whopping 160 local-contrast control zones, mini-LED and QLED technology all combine for optimized white and black tones, improved brightness and color. And then you've got the HDR support for Dolby Vision and HDR 10, plus four HDMI inputs. 
TCL 65″ Class 6-Series 4K Mini-LED QLED Roku Smart TV: was $1,299 now $898
2021-11-29T01:20:22.415Z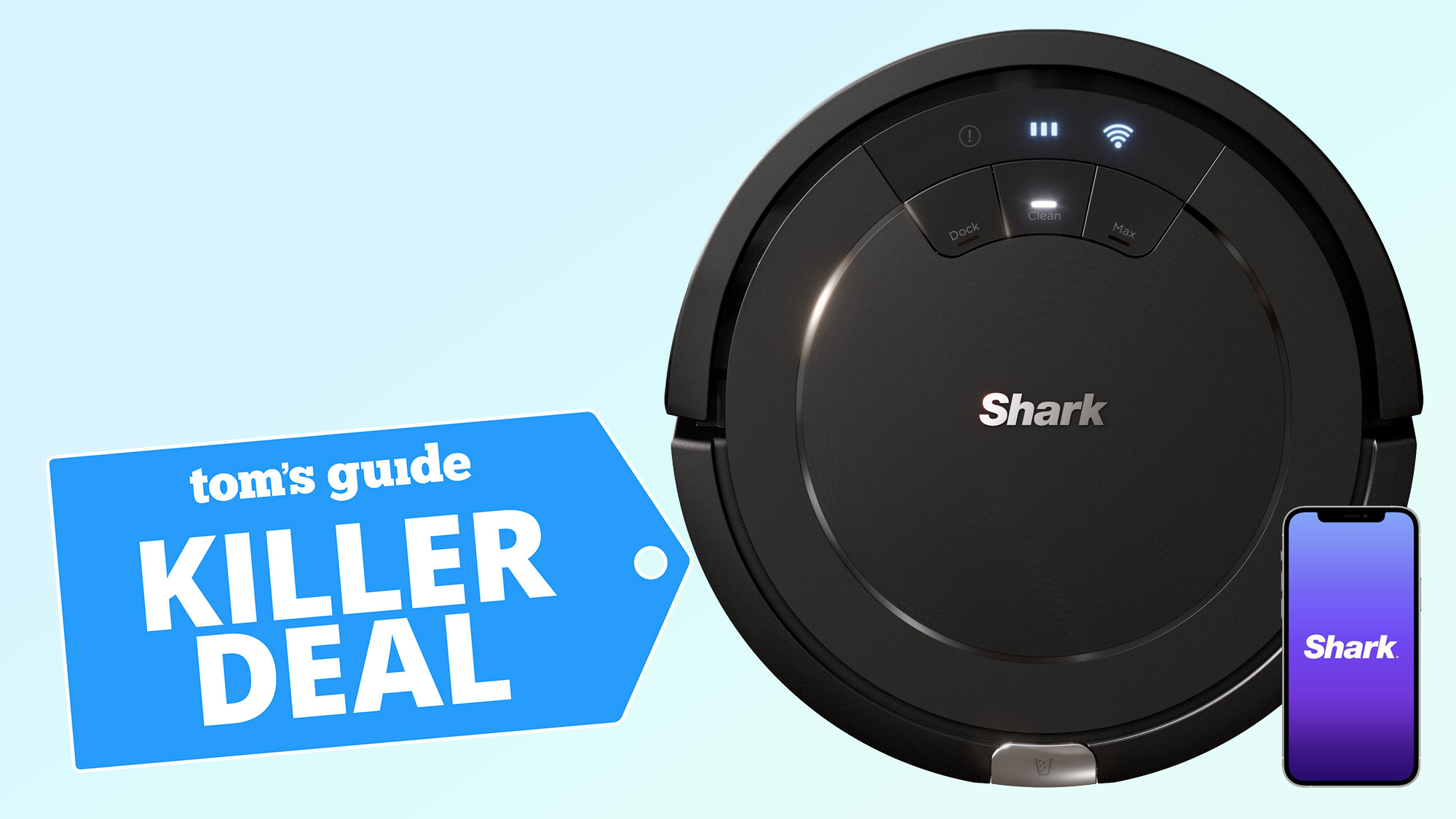 (Image credit: SharkNinja)
Here's a great deal on an entry-priced robot vacuum cleaner. Shark's tri-brush system grabs dust and mess from everywhere, while the ION's sensors maneuver it around stairs or ledges. You can schedule and control your robovac with the SharkClean mobile app, and the ION responds to your voice with the aid of Amazon Alexa or Google Assistant.
Shark ION RV754 robot vacuum cleaner: was $199 now $159
2021-11-29T00:55:24.215Z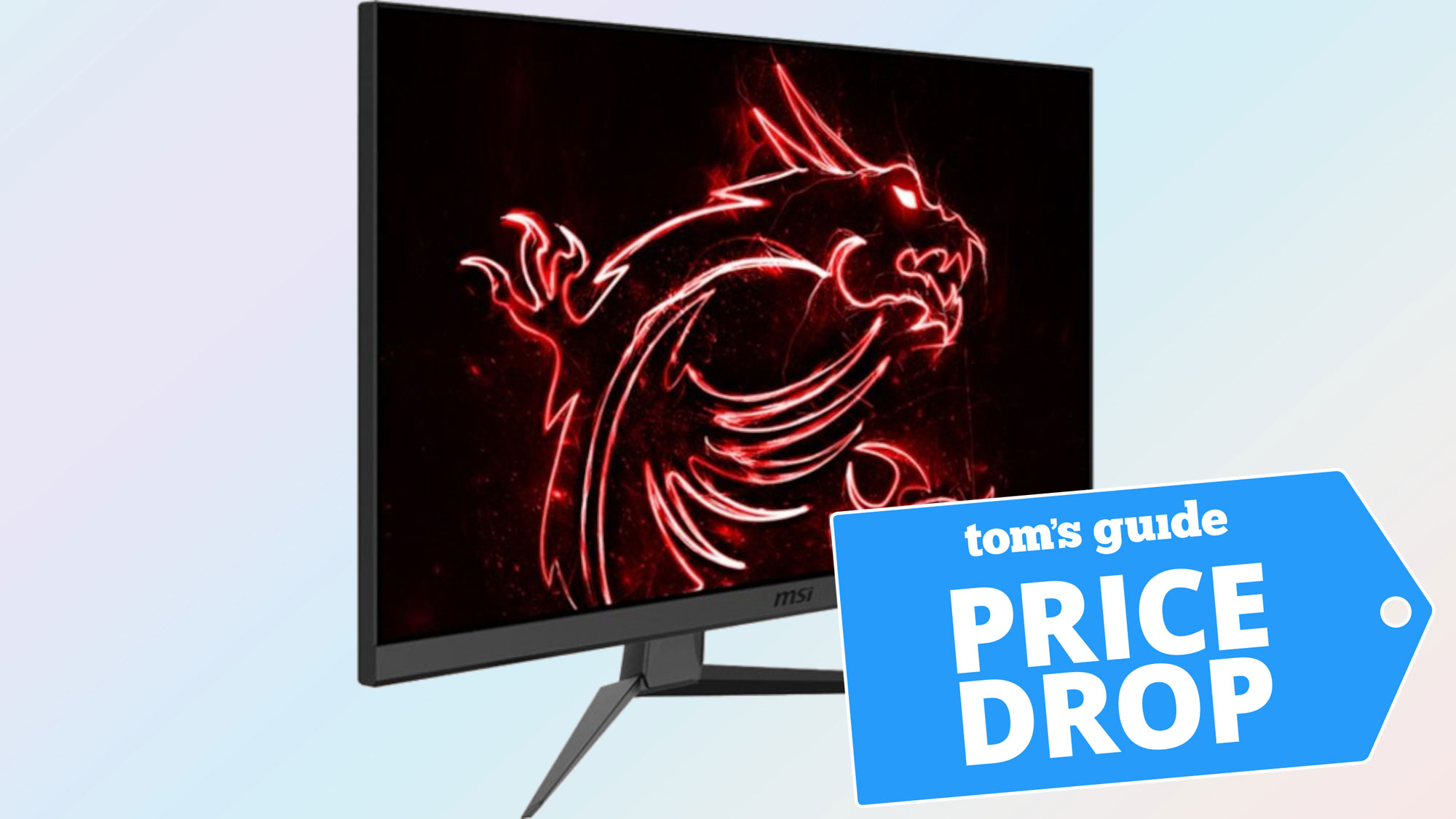 (Image credit: MSI)
There are plenty of Cyber Monday deals happening on a range of great gaming monitors. If you need to upgrade your monitor or want an extra one, the MSI Optix G272 gaming monitor is what you're looking for.
This 27-inch Full HD monitor has a 144Hz refresh rate and 1ms-response-time IPS panel. You won't miss a single frame in fast-paced multiplayer games. The screen is also ideal for work since you can have multiple windows open on such a large space. For work or play, the MSI Optix G272 is a great monitor to get at a discount.
MSI Optix G272 gaming monitor: was $259 now $188
2021-11-29T00:29:10.029Z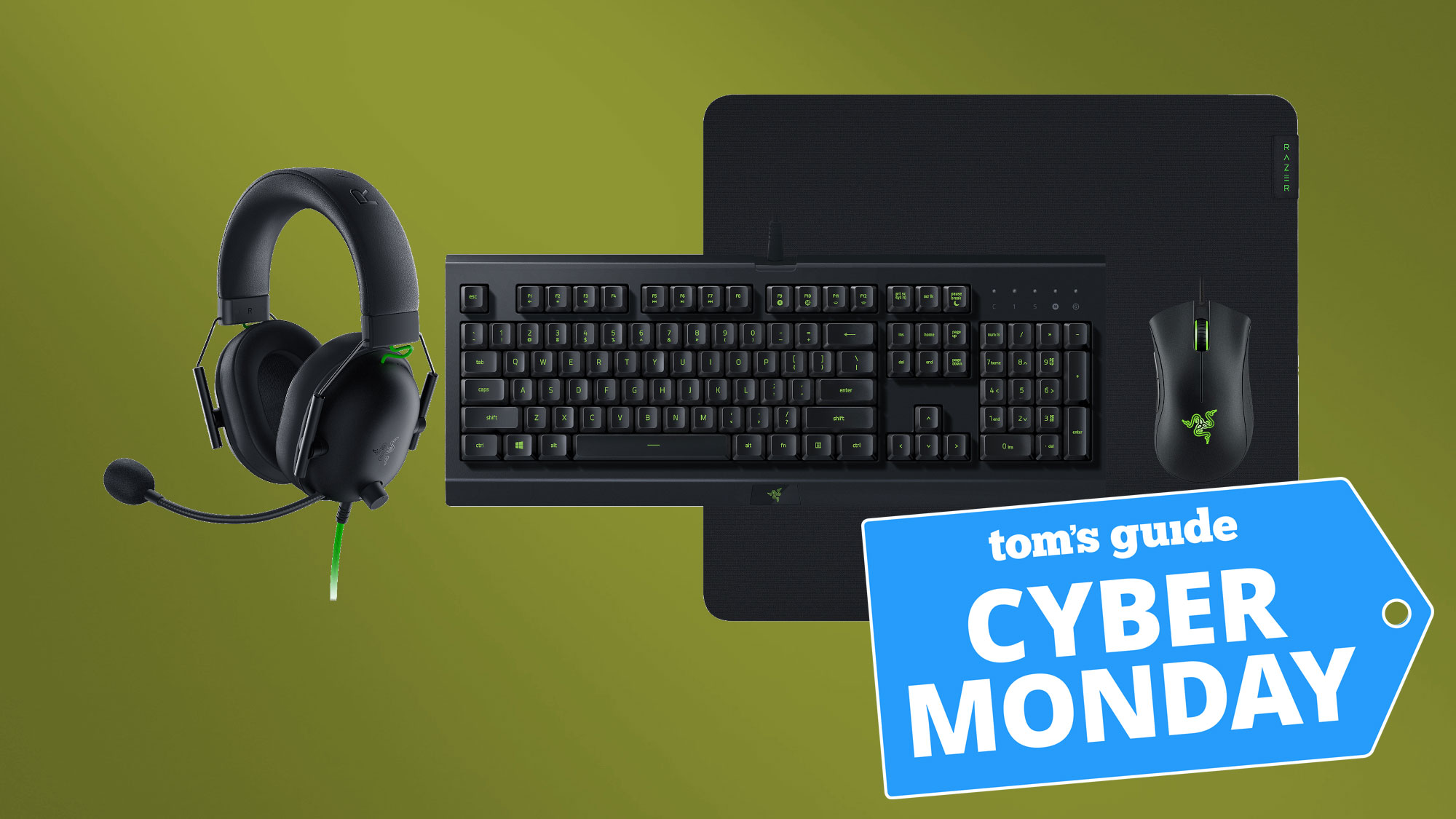 (Image credit: Razer)
If you're an aspiring streamer or just getting into PC gaming, you may think you need to spend a lot of money to get started. That's not true, especially during the middle of Cyber Monday sales. We've found a nice combo deal that will set you on the right path.
The Razer Power Up Gaming Bundle V2 comes with the Razer Black Shark V2 X headset, the Razer Cynosa Lite keyboard, and the Razer DeathAdder Essential. It even has the Razer Gigantus V2 gaming mouse pad for good measure. That's a lot of devices and accessories for less than $80. With these, you'll be well on your way to many years of PC gaming and streaming on services like Twitch and YouTube.
The Razer Power Up Gaming Bundle V2: was $169 now $79
2021-11-29T00:12:17.329Z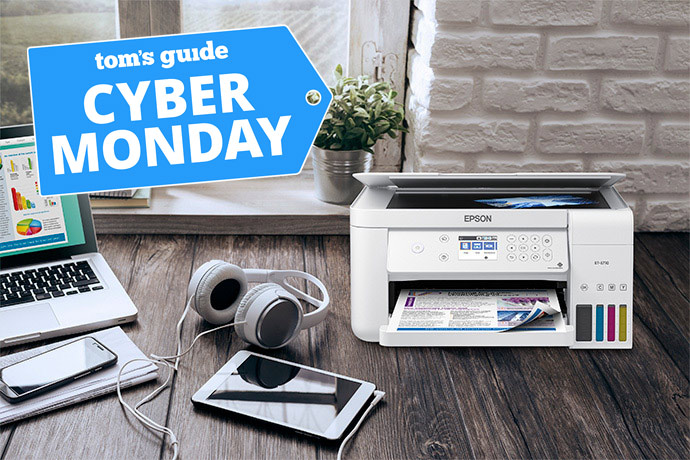 (Image credit: Epson)
Save big on one of the only printers that will actually save you money! Get cartridge-free ink and plenty of savings, with up to 2 years of ink in the box with the Epson EcoTank ET-3710. This ink-saving beast is one of the best printers out there and it lets you go longer between ink refills and refill with less hassle.
Even setting aside the cost-reducing ink tank design, the 3-in-1 Epson design has print, scan and copy functions built in, and you can even print hands-free with Alexa compatibility. 
Epson EcoTank ET-3710 Supertank Inkjet: was $379 now $309
2021-11-28T23:49:56.796Z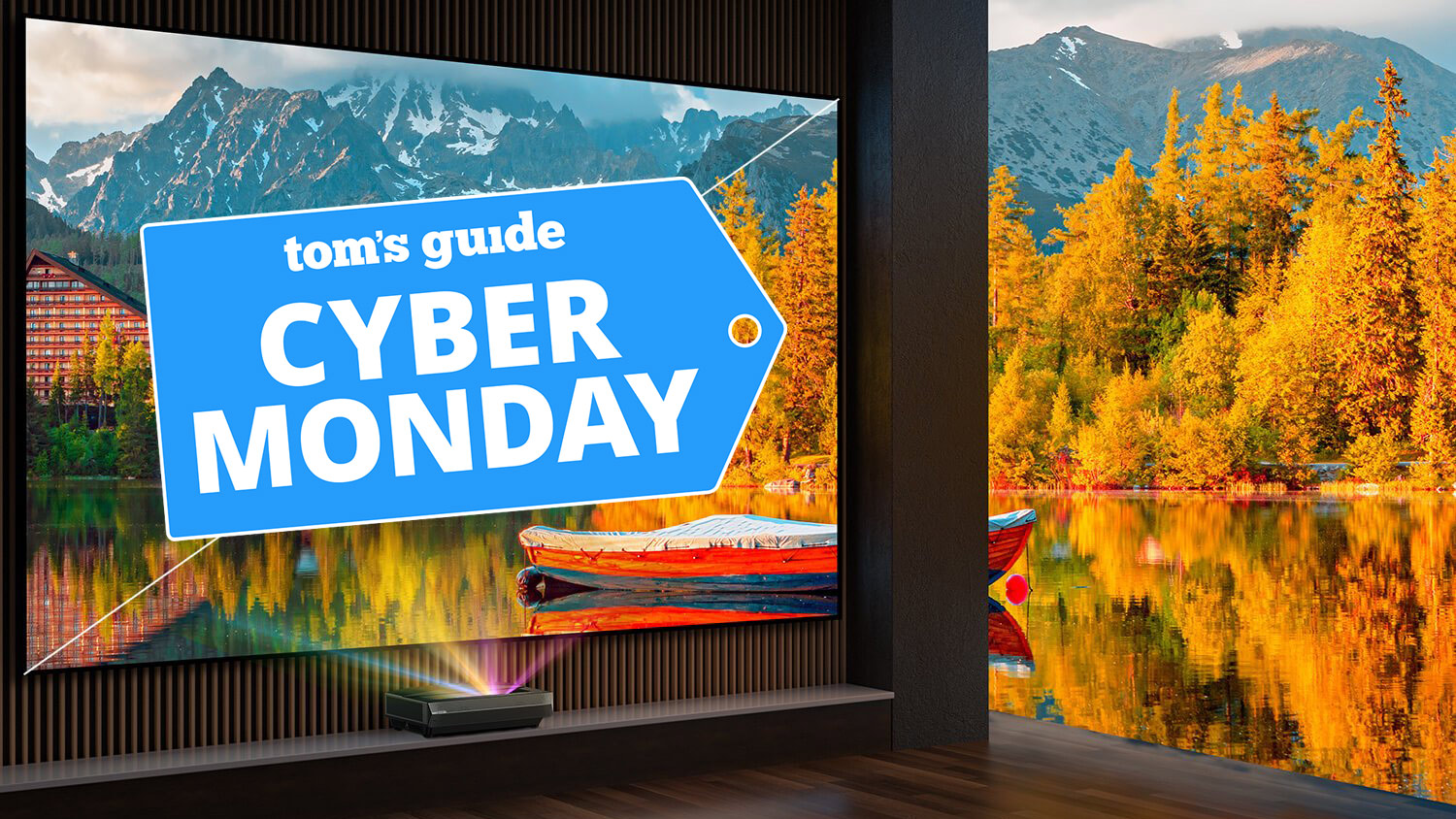 (Image credit: Bomaker)
If you want something a lot bigger than the average 4K TV, a projector is the way to go. An ultra-short throw projector is even better, giving you a giant 100+ inches of undistorted display from just inches away. The Bomaker 4K Tri-Color Laser Projector does just that, delivering 4K resolution and HDR along with built-in speakers that support DTS and Dolby Digital sound.
Bomaker 4K Tri-Color Laser Projector: was $3,199 now $1,749
2021-11-28T23:25:27.855Z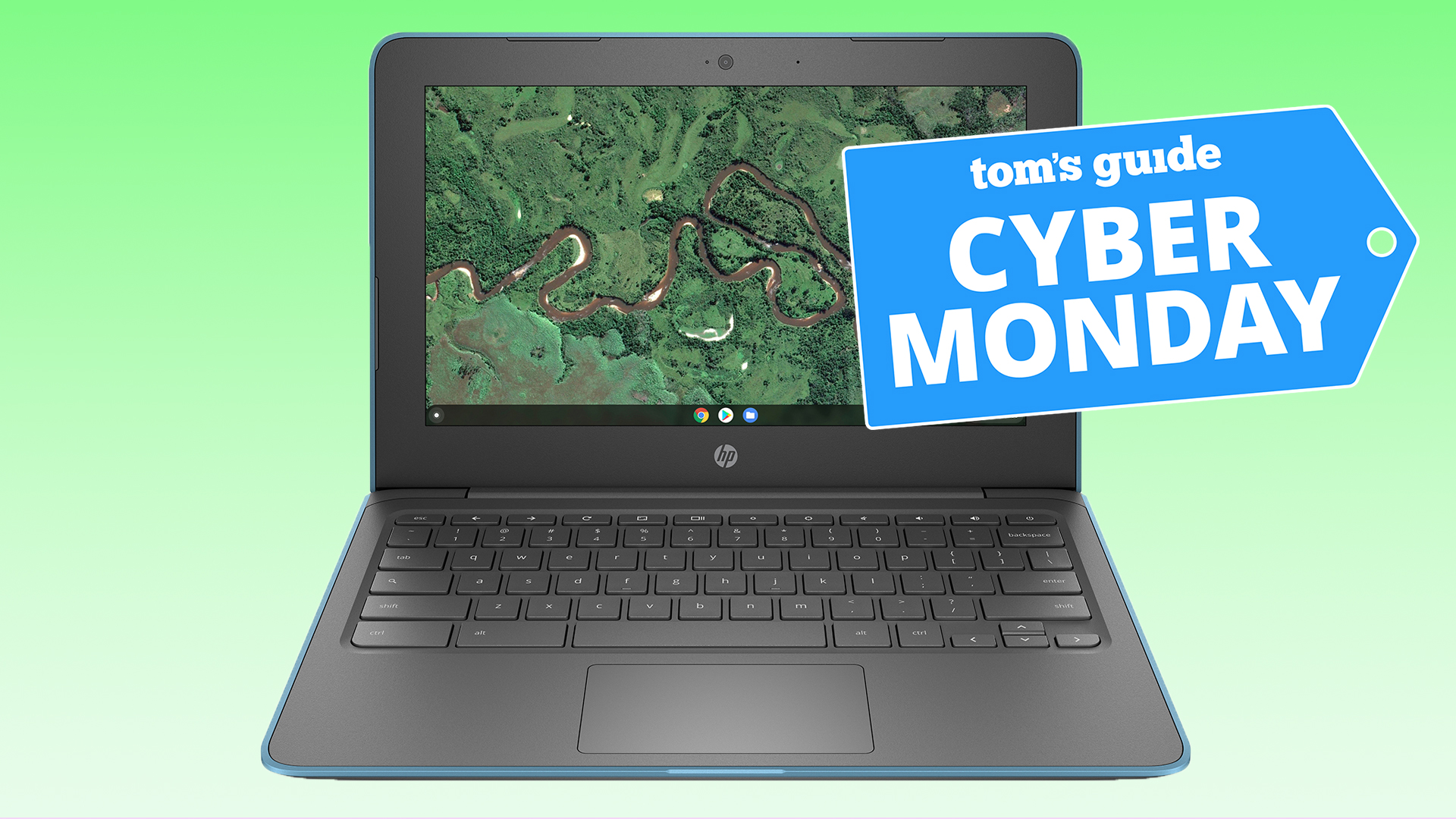 (Image credit: Walmart)
There are plenty of options if you're looking for a cheap Chromebook this Black Friday/Cyber Monday weekend.
For instance, Walmart has a great deal on the HP Chromebook Touch 11, slashing the price from $349 to $169. This 11.6in Chromebook weighs less than 3 pounds and has a decent spec including an Intel Celeron N3350 processor, 4GB RAM and an 11-hour battery life. It's not going to beat a MacBook Pro in a speed test (in fact, it won't beat many laptops in a speed test), but if you want something simple and portable it could do the trick.
HP Chromebook Touch 11: was $349 now $169
2021-11-28T22:58:13.839Z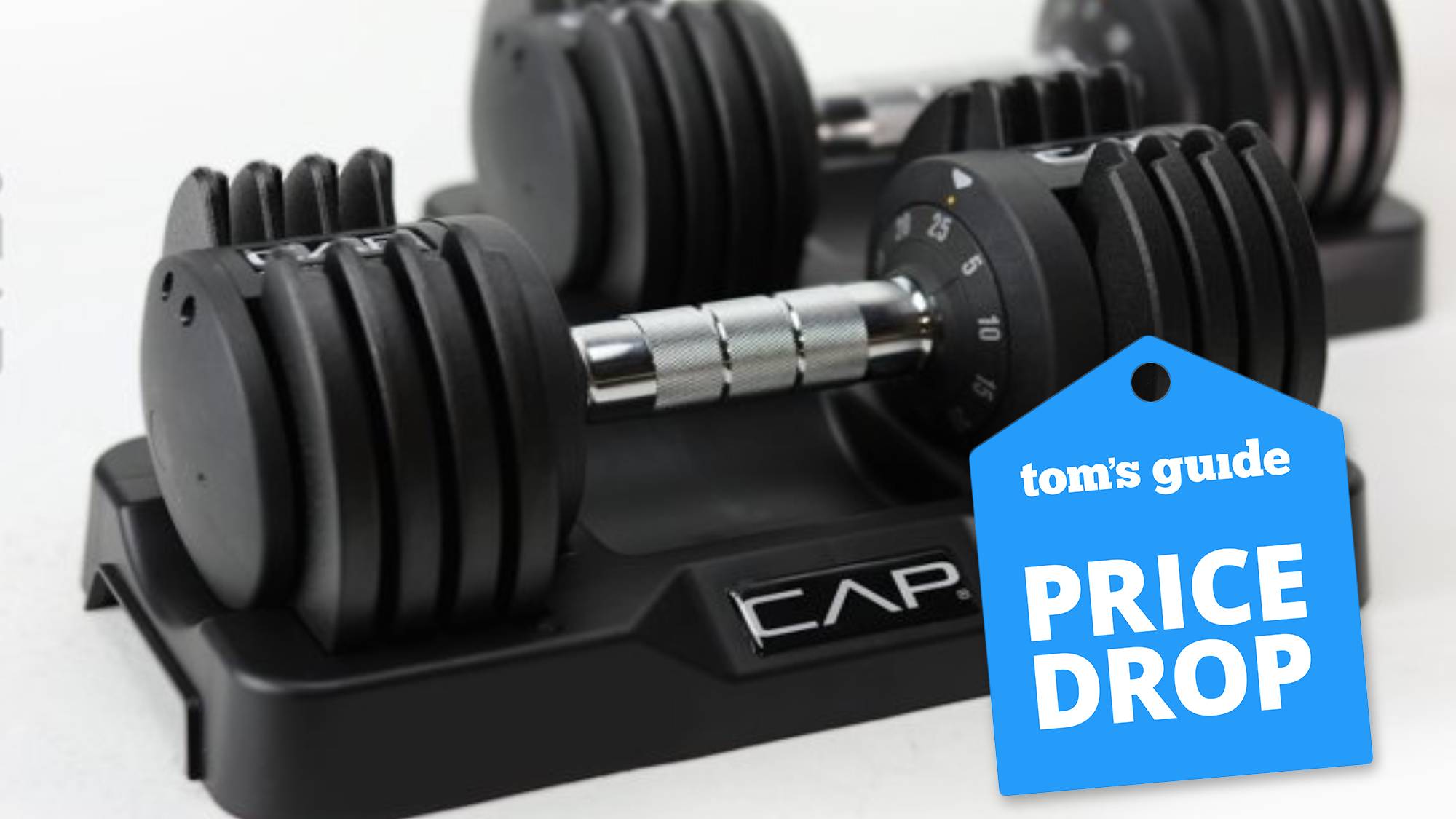 (Image credit: Walmart)
Ever since the pandemic hit, working out at home has become much more a popular activity. Unfortunately, there's only so much you can do with cardio and bodyweight exercises, especially if you're looking to build more strength than those offer. But building out your home gym is expensive and the equipment takes up a lot of space.
One problem child is dumbbells, but this deal can help you solve the space issue. Right here we have CAP's adjustable barbells, which go from 5 pounds to 25 pounds. Even experienced weightlifters can do a lot with 25 pounds on smaller muscle groups. This sale is a very good one, knocking the set down to $124. 
CAP Adjustable Barbell (5-25lb): was $229 now $124
2021-11-28T22:28:27.664Z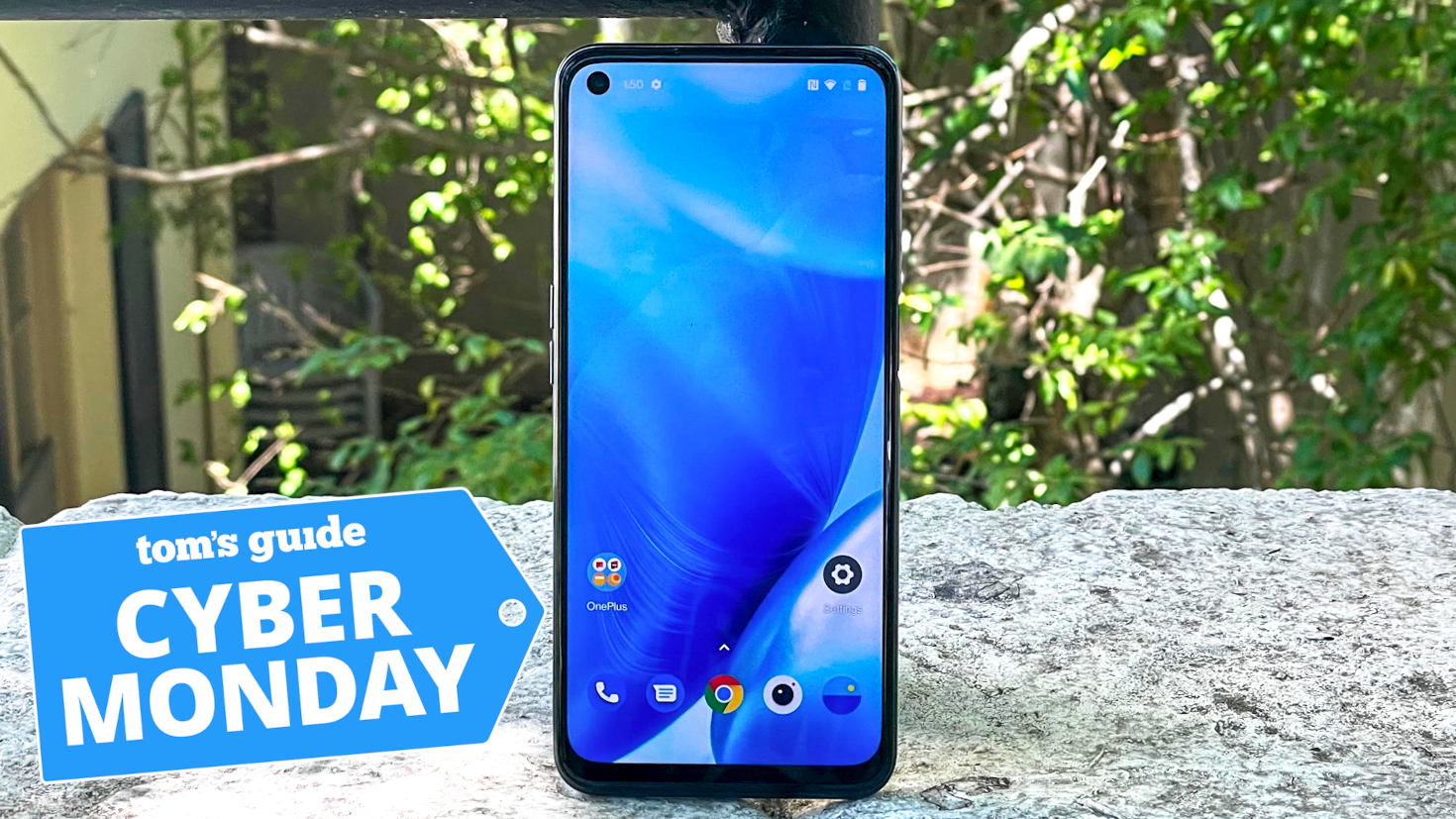 (Image credit: Tom's Guide)
Walmart has a crazy good deal on a cheap 5G phone. Honestly, you won't find a better one at this price. Though it might not win any races, it gets the job done while looking good and offering higher-end features like a big 90Hz display.
The only bummer is that this model is locked to Metro by T-Mobile. You can always ask the prepaid carrier to unlock the phone for you, though you might have to pay a fee to get it done. 
OnePlus Nord N200 5G (Metro by T-Mobile): was $239 now $99
2021-11-28T21:56:41.379Z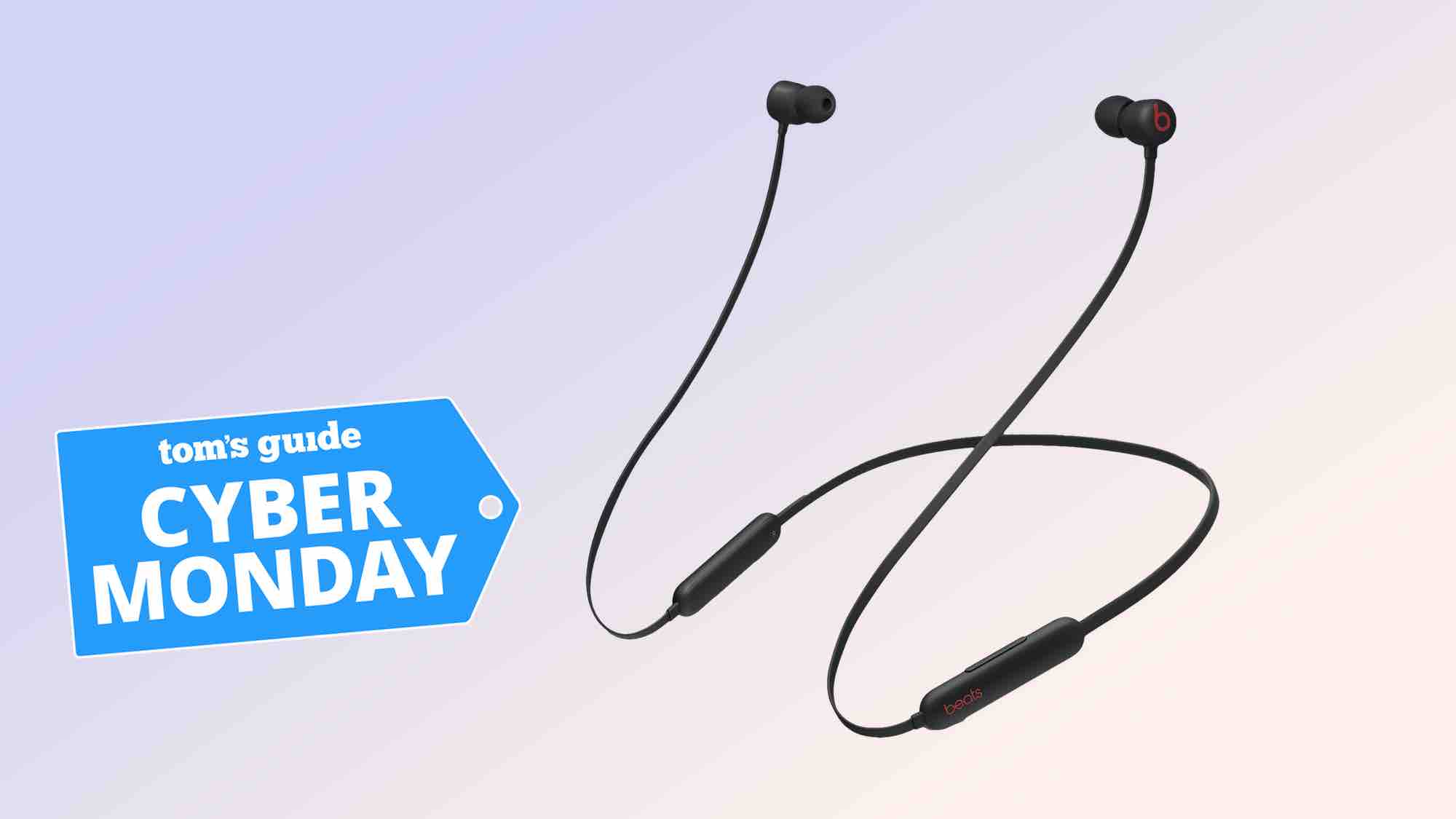 (Image credit: Beats via Walmart)
Looking for an affordable pair of earbuds? What about an even-more affordable pair of earbuds? Originally $50 (though Walmart claims an MSRP of $69), the Beats Flex deliver a few great features on a budget price. In our testing, the Beats Flex lasted about 11 hours on a single charge, which should keep you away from the charger for about a week.
And you get pretty good sound quality for $39, especially in dialogue-heavy formats such as movies and podcasts. Plus, they've got especially fast pairing time, and great microphones for when you're on a call. 
Beats Flex: was $50 now $39
2021-11-28T21:41:28.180Z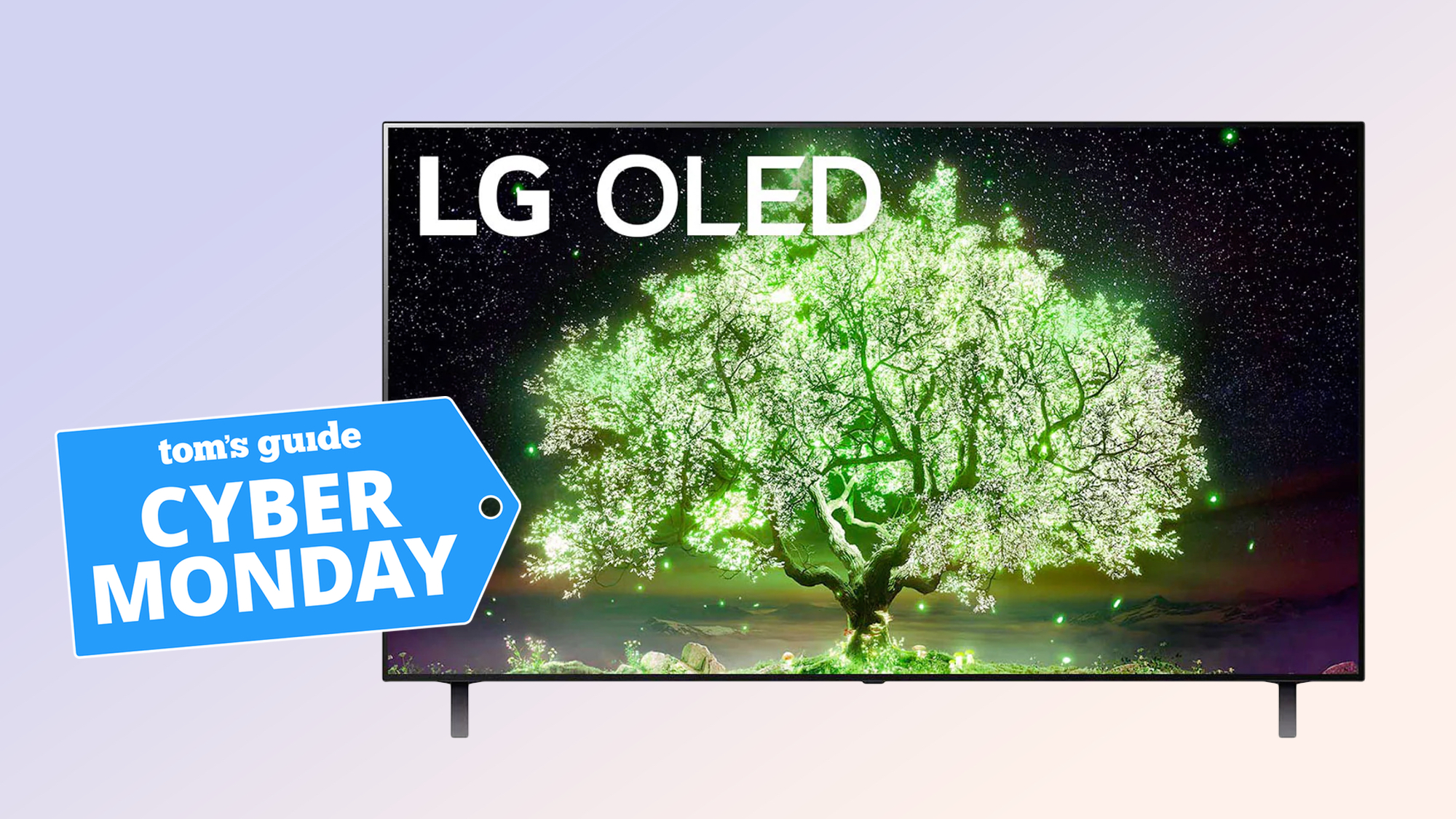 (Image credit: LG via Walmart)
If you're like me, and you never owned an LG device before, you might not think much of the brand. They make a lot of stuff. But then I got an LG OLED TV and the rest is history. And so I come to you to say 1) yes, you'll find cheaper 4K TVs 2) look at the overall discount of $503 (a little over 33%!) and 3) trust me when I say you're going to love this TV.
You won't have any concerns about image quality thanks to the 4K OLED panel's rich colors and perfect black tones, all driven by its a7 Gen 4 AI processor. Yes, this TV is so great we're talking about it like it was a computer, and referring to its processor. Watching something that isn't in 4K? The TV will upscale and calibrate accordingly. Dolby Vision IQ, Cinema HDR and Dolby Atmos will make sure everything looks ans sounds great. And gamers can use Game Optimizer to enable the auto low-latency mode and more.
LG 48″ 4K UHD OLED Smart TV (OLED48A1PUA): was $1,399 now $896
2021-11-28T21:20:49.535Z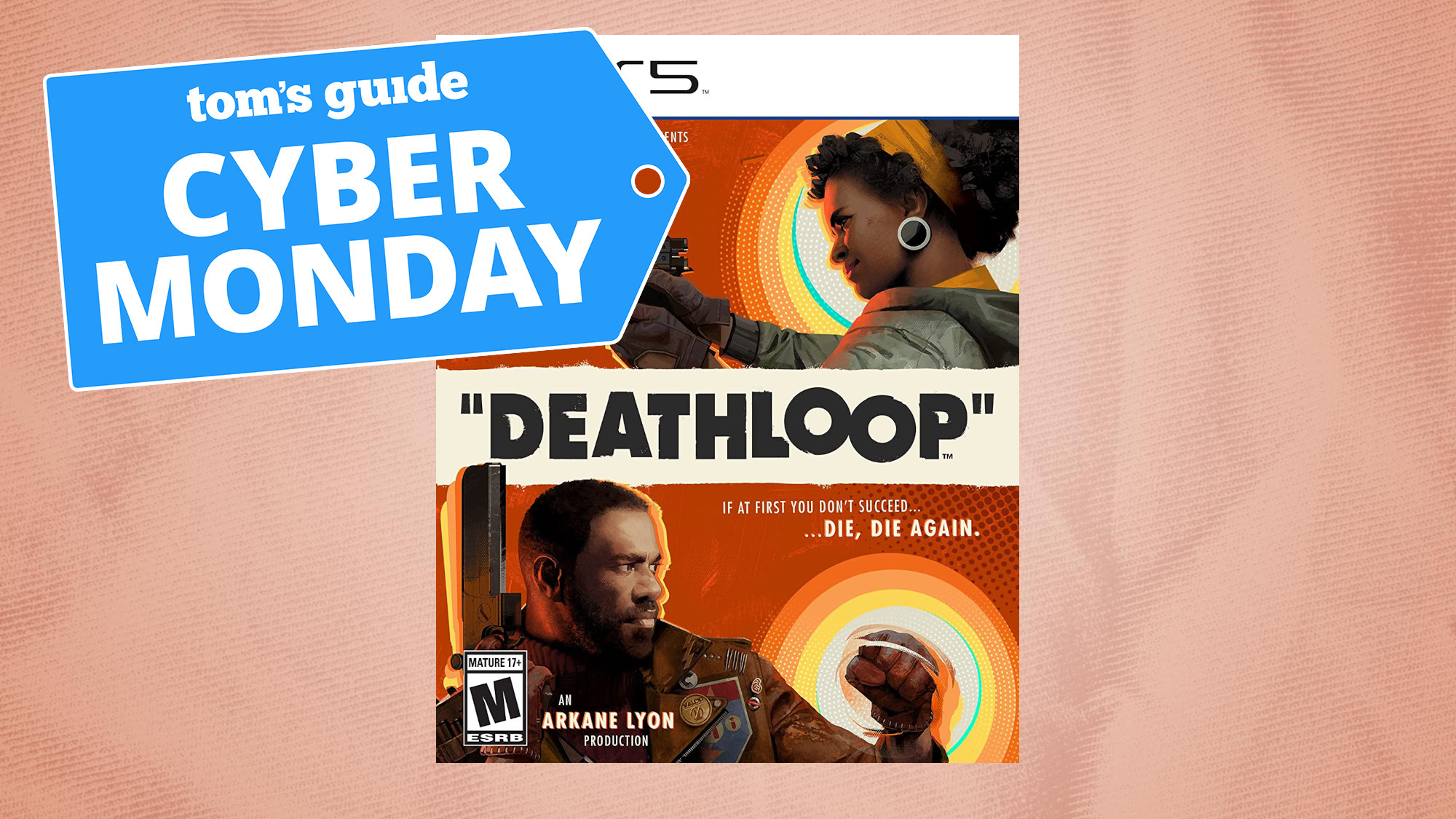 (Image credit: Amazon)
Much like the initially-confusing story at the root of the game, this deal just doesn't make much sense. We know that even recently released video games can get, say, $20-off discounts. Especially when they're … how do you say … not exactly games that people are super excited about. But Bethesda's "Deathloop" is not such a game. People love Deathloop. Which is why we're shocked to see this PS5 game at $35 off already. 
A super fun shooter with an innovative premise and an interesting mission at the core of the gameplay, "Deathloop" should be much closer to $40 or $60 than a mere $25. The game places you in the shoes of Colt, a man with no memories who is stuck on the mysterious Blackreef Island where he and a woman named Julianna keep killing each other. 
Deathloop (PS5): was $59 now $25
2021-11-28T20:54:05.006Z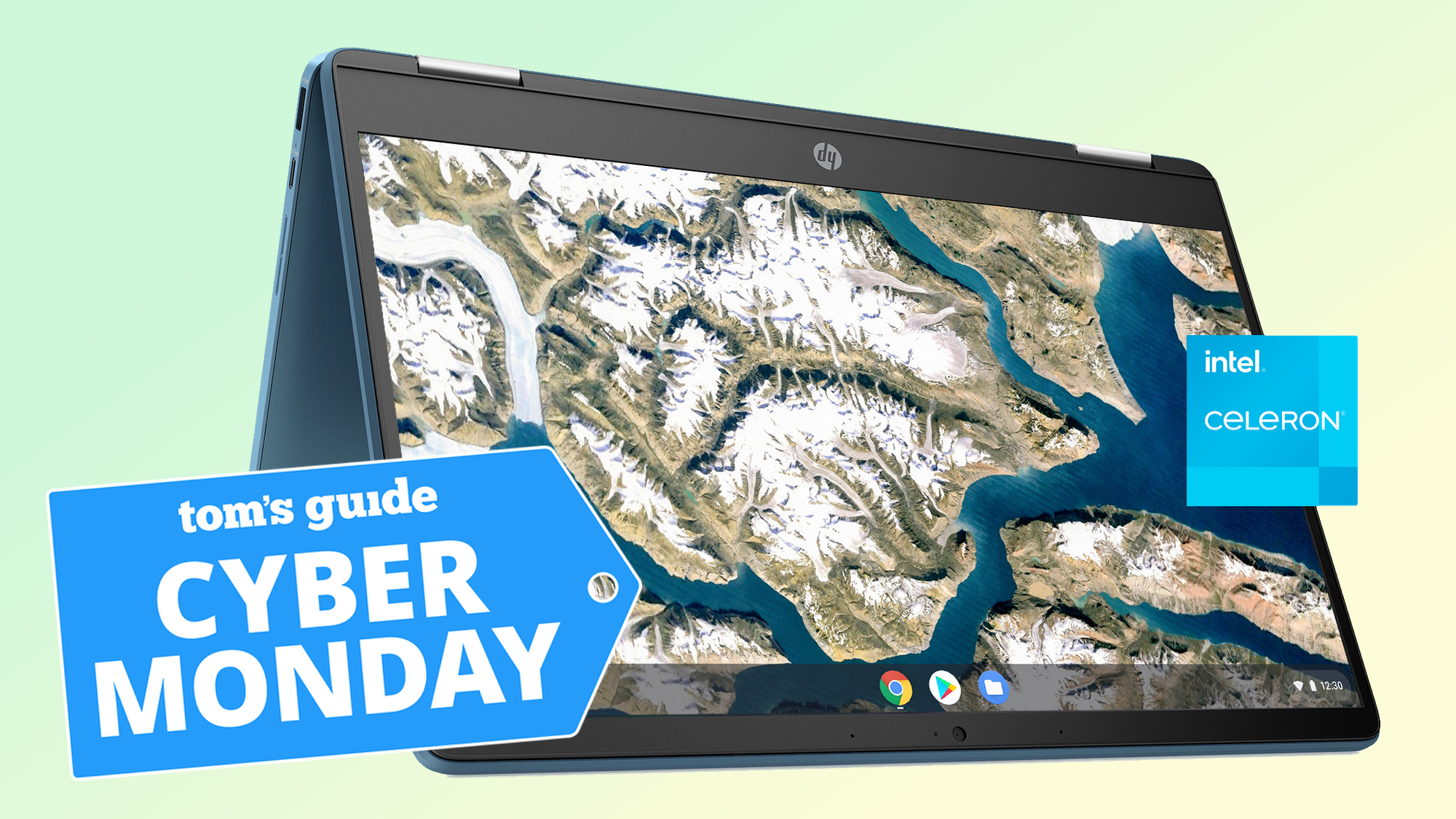 (Image credit: HP via Walmart)
This is not one of the normal Black Friday/Cyber Monday Chromebook deals. Most of those deals are on smaller devices of around 11-12 inches, which are seemingly all made for the smaller hands of the students in the education sector. This is a 14-inch convertible from HP that breaks from that tradition.
Not only does its teal shell help it stand out, but 64GB of storage is twice as much as you get in most entry-level Chromebook (because this isn't a bargain bin Chromebook). And at $100 off, it's definitely worth checking out if you're looking for an extra laptop to have around the house, either looking at recipes in the kitchen or browsing the web on your sofa. This deal has been going in and out of stock, so try refreshing and checking for local availability.
HP 14" X360 Touch Chromebook: was $299 now $199
2021-11-28T20:41:16.231Z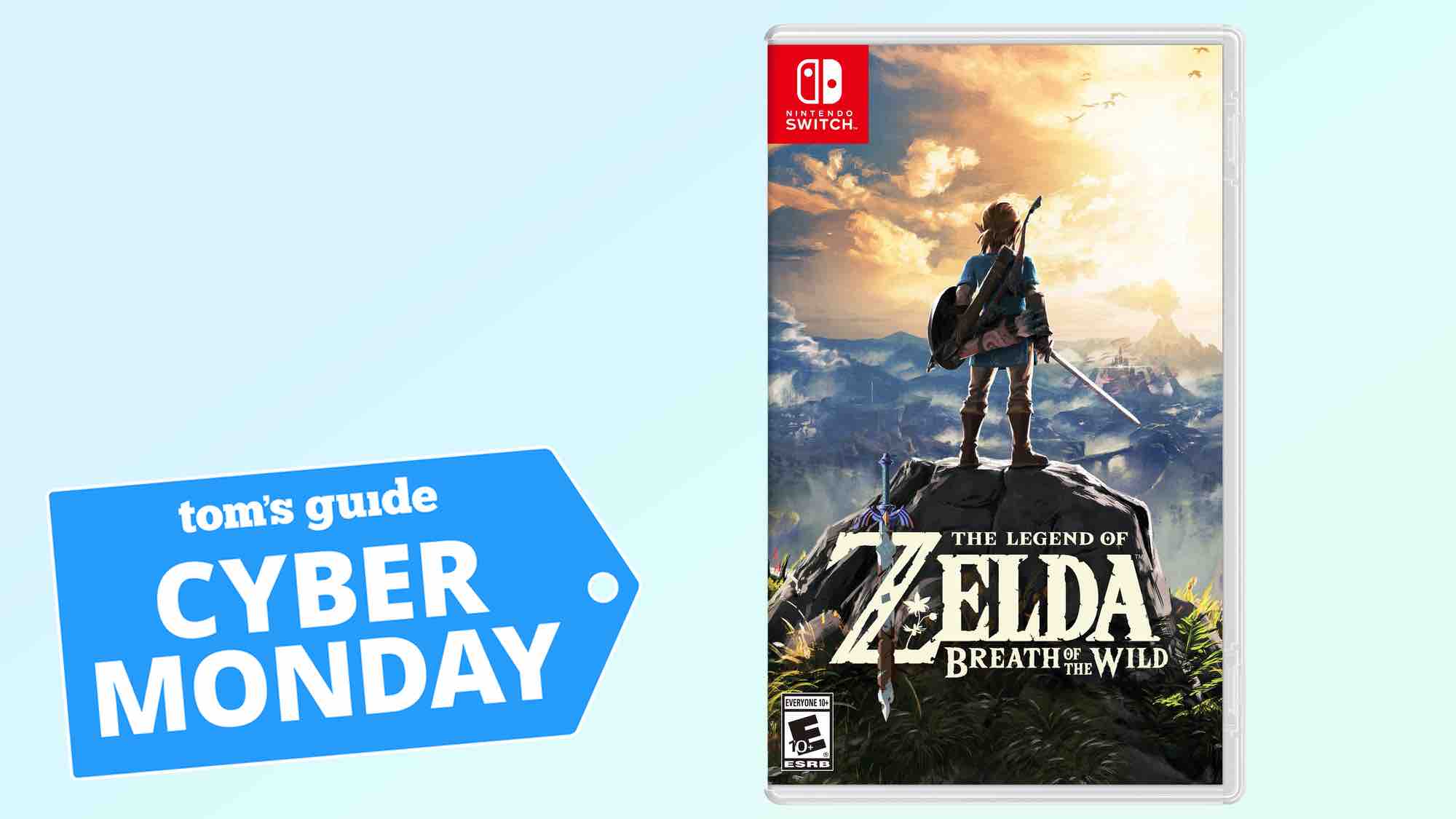 (Image credit: Nintendo via Walmart)
At this stage, we hope every single Nintendo Switch owner had their hands on a copy of The Legend of Zelda: Breath of the Wild, arguably the best game ever released for the console. That said, this is probably not the case. But what's even sadder than that fact is that sales on Breath of the Wild are so darn hard to come by. Nintendo's own games retain their MSRP as good as, or better than, Apple tech. And while Walmart's $35 pricing isn't a huge difference from its normal $41 price for this game, that's still much lower than the $59 price you pay everywhere else.
And why, you ask, is Breath of the Wild so good? In our Zelda: Breath of the Wild review, we argued that it's a literally perfect game thanks to beautiful visuals, fantastically fluid and creative combat and the excellent open world of Hyrule to explore.
The Legend of Zelda: Breath of the Wild: was $41 now $35
2021-11-28T20:25:50.506Z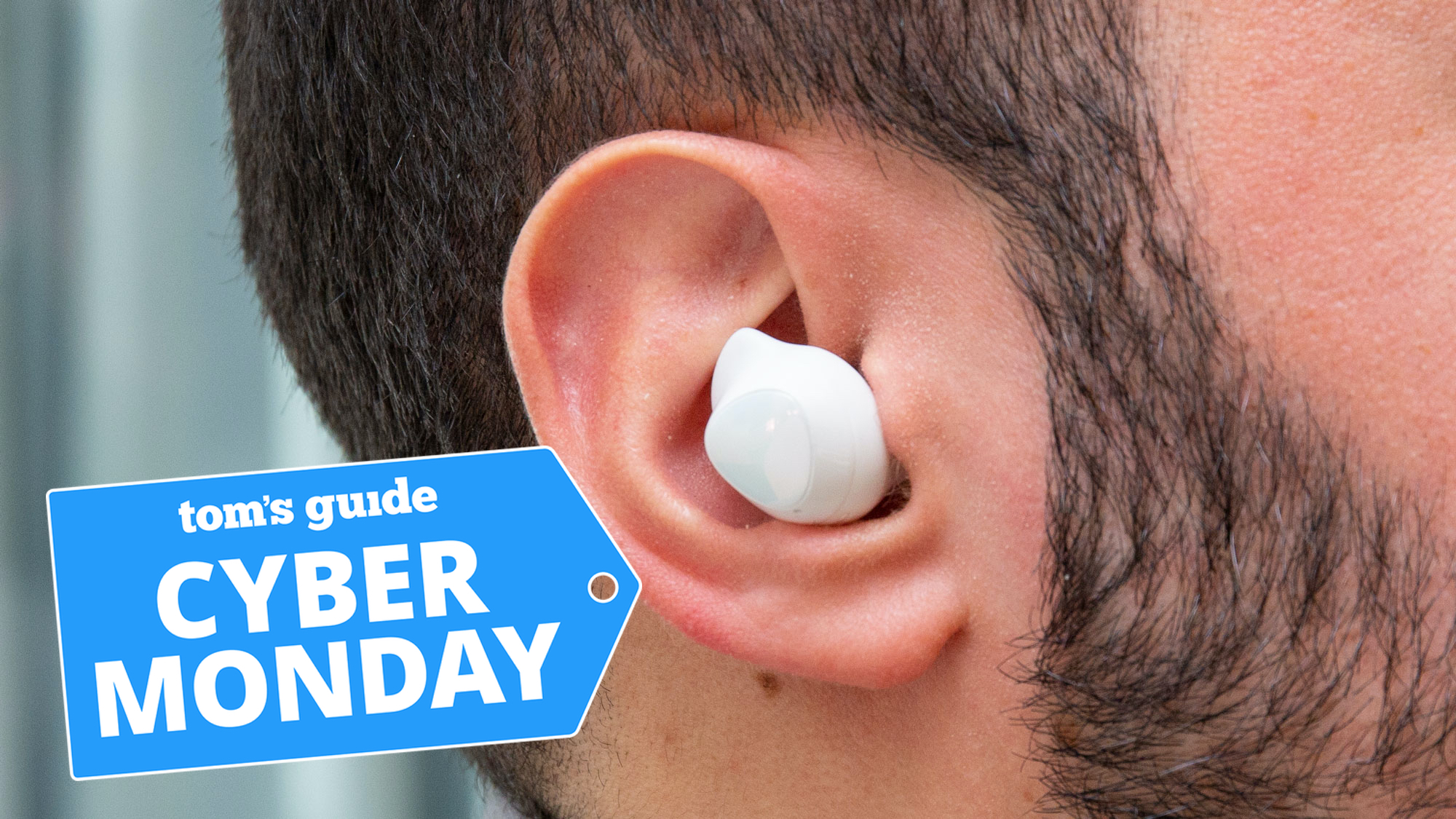 (Image credit: Future)
When it comes to rave reviews about completely wireless in-ear headphones, I typically have only heard people talk about AirPods and Jabra's earbuds. But then my buddy just kept telling me how good the Samsung Galaxy Buds Plus were. He wouldn't stop talking about it. It was weird. And he's an iPhone user, so I was even more surprised. Typically, people stick inside the platform of their phone maker.
In our Samsung Galaxy Buds Plus review, he raved about their impressive sound and battery life. He also noted they're really comfortable to wear, which is made possible in part thanks to a lightweight design. There's no active noise cancelation, though, so don't go comparing these to AirPods Pro. I'd tell him about this $70 off sale, but I'm sure he'd never stop talking about them (again).
Samsung Galaxy Buds Plus: were $149 now $79
2021-11-28T20:05:27.064Z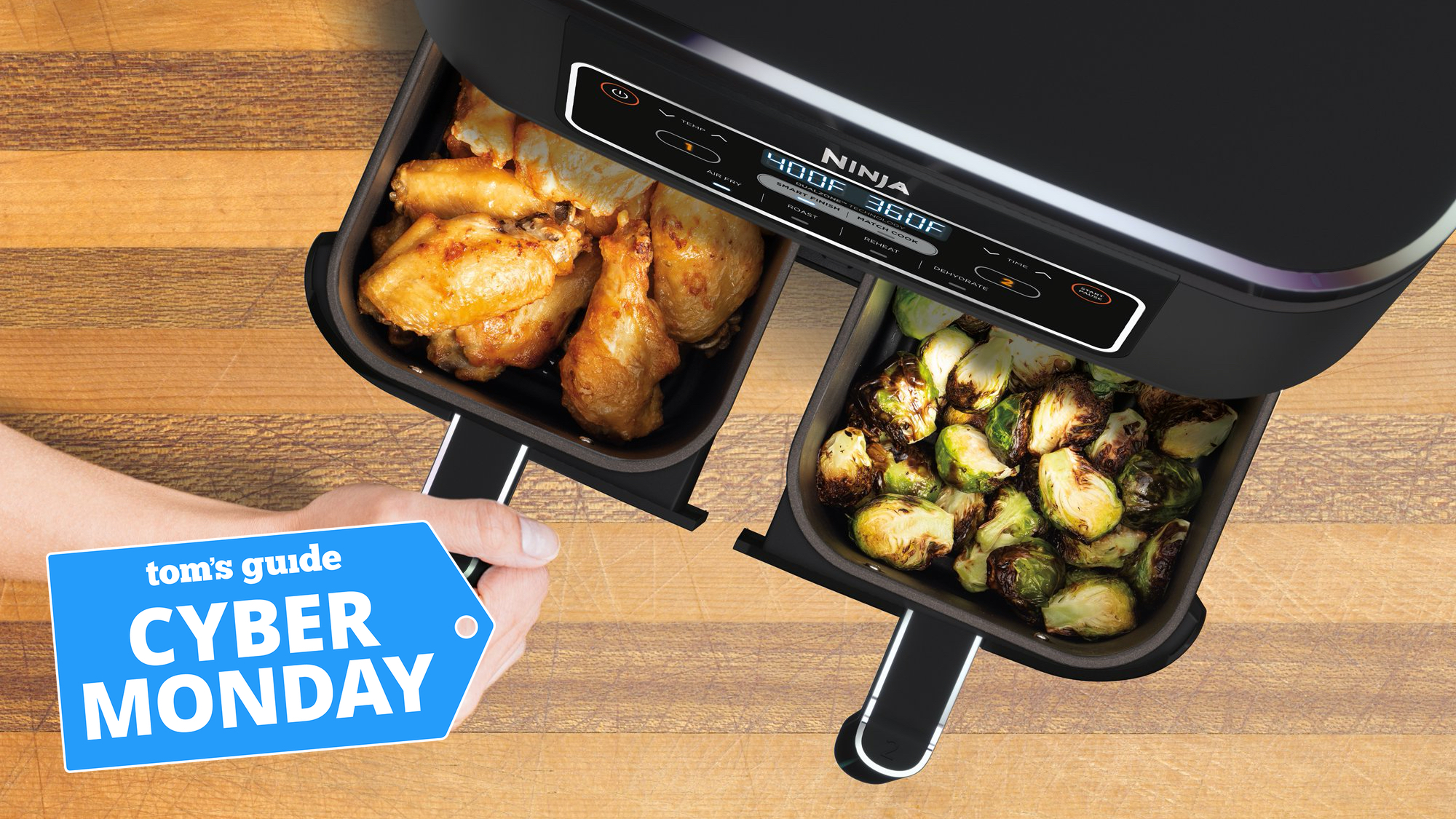 (Image credit: Ninja via Walmart)
This is a bad idea. No, not this deal. Getting $20 off this dual-basket air dryer from Ninja Foodi is a great idea. The bad idea is me writing a deals post that just reminds me of how much I really want chicken wings, and how much easier my life would be if I could air fry them at home. Because first and foremost: I've run out of decent options that deliver wings to me, and nearby restaurants are just as bad a story. And oven-baking those wings? Talk about a way to spend a lot of time. Now I'm going to think about wings, and how I can't have any, even more.
As you can read in our Ninja Foodi 2 Basket Air Fryer review, this air fryer is one of the best air fryers around and for good reason.The dual-basket design allows for the cooking of two different foods at once, zero pre-heating is necessary and those baskets are dishwasher safe. The only reason I haven't ordered it is that we're all out of counter space. Seriously, though, think of all the wings and things you could air fry with this.
Ninja Foodi 4-in-1 8-Quart air fryer: was $159 now $139
2021-11-28T19:46:16.298Z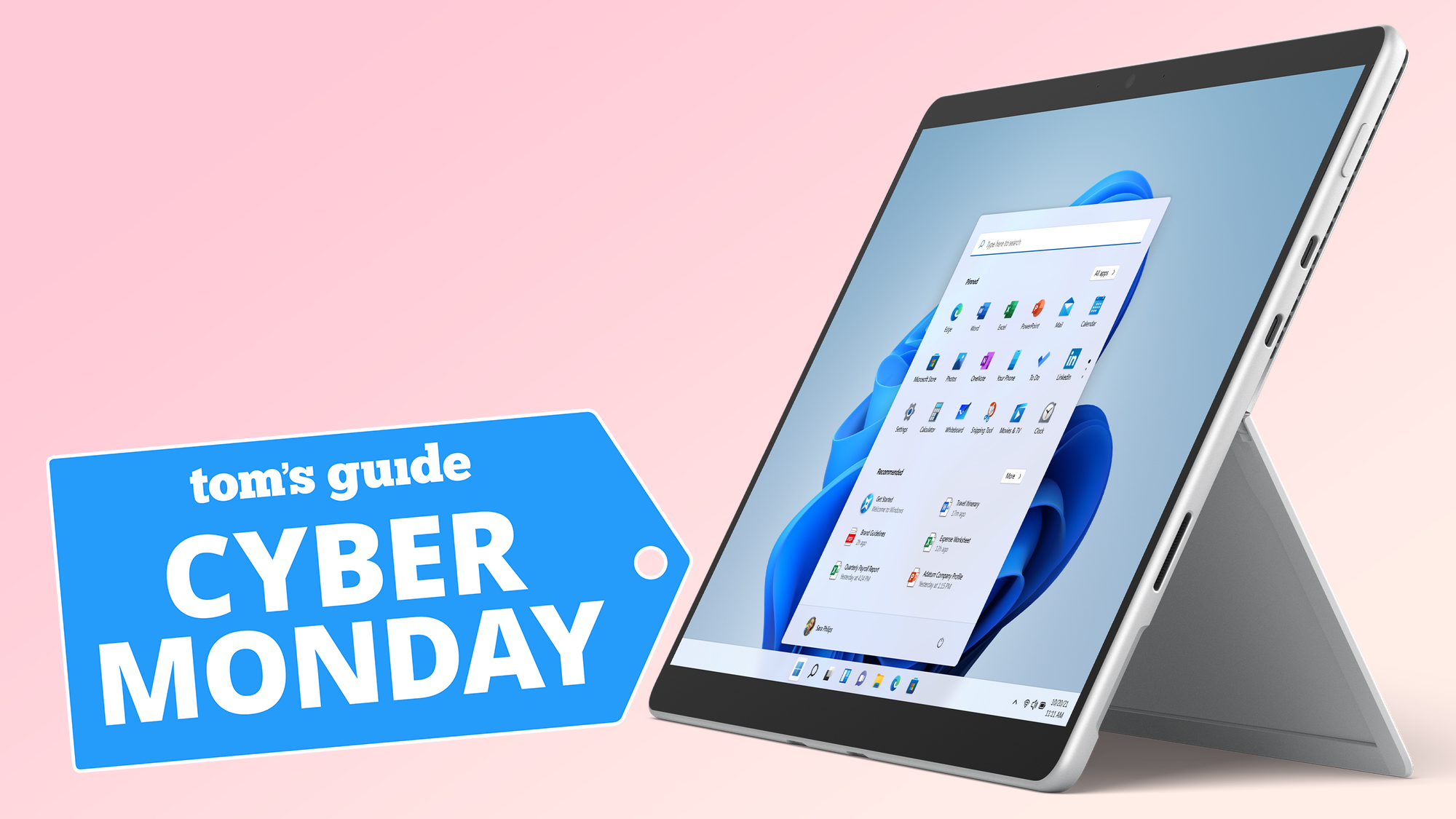 (Image credit: Microsoft)
The Microsoft Surface Pro 8, the company's flagship tablet (that can become a laptop) is currently on sale at Walmart. And this is a perfect time for this sale. The wild world of Windows 11 just arrived, and this is one of the brand new devices from Microsoft that were ready to run it (and so you don't need to know what a TPM is, or why it stopped some Windows 10 systems from getting to upgrade).
In our Surface Pro 8 review, we explain how it earned a four out of five star score, which came in part thanks to its excellent display. With a high average brightness of 452.8 nits and an accurate color reproduction rating of 103.7% of the sRGB spectrum, the Surface Pro 8 ensures you get the one thing all tablets should have: a great screen. It also supports Dolby Vision, so your Netflix streams will look great. Walmart's slashed $200 of the price, and you can use those savings to complete the Surface Pro 8 with a Type Cover keyboard.
Microsoft Surface Pro 8: was $1,099 now $899
2021-11-28T19:25:13.635Z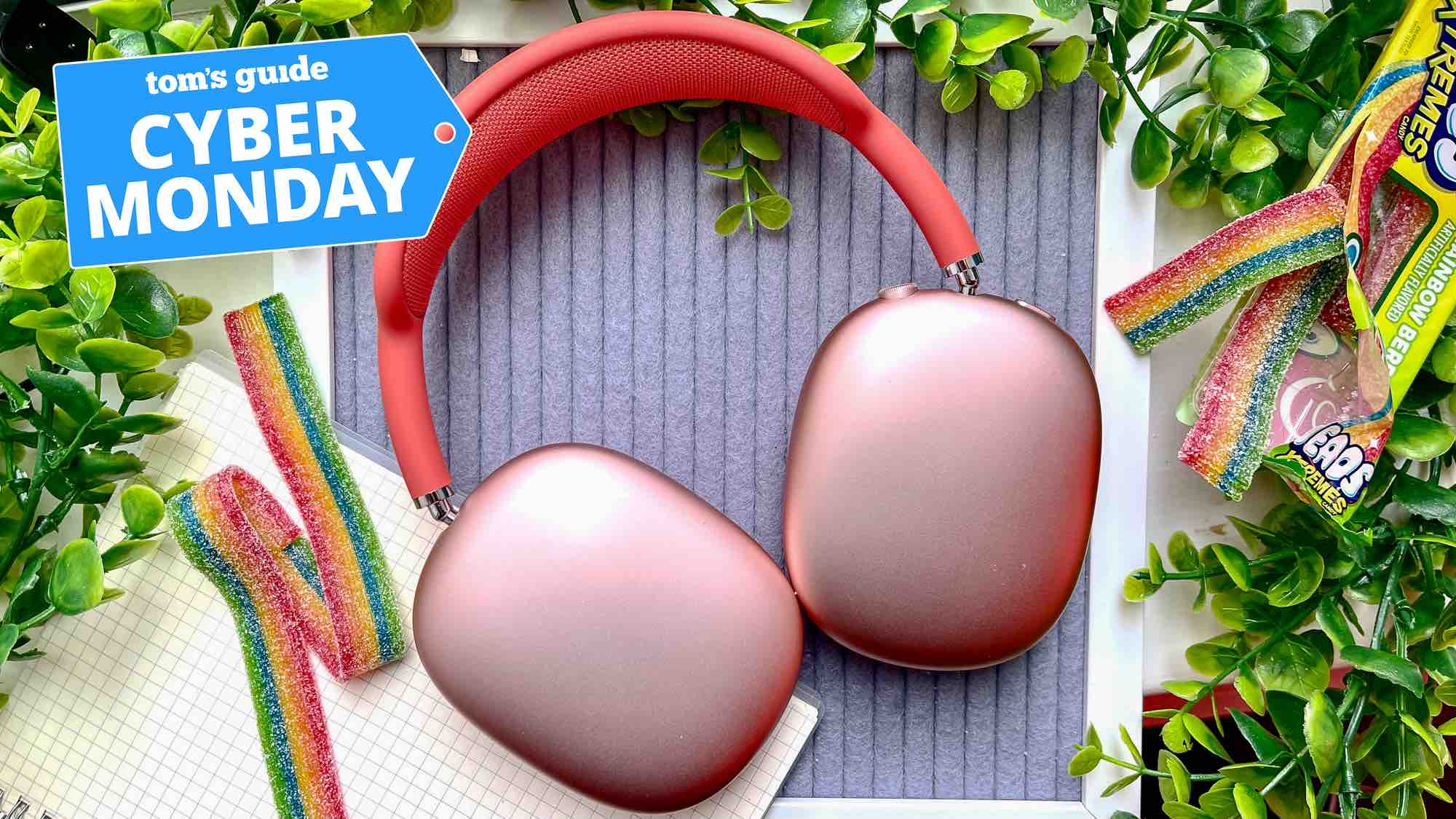 (Image credit: Future)
Currently, Walmart's got a deal made for the Apple fans in your life who love music and podcasts. Stellar sound and active noise canceling, along with Apple's own spatial audio tech, makes the AirPods Pro beloved by those who can afford them.
The AirPods Max, normally stuck at the mighty $549, are a bit too pricey for even the most ardent Apple user to stomach. I personally am stuck in the Apple ecosystem pretty deeply, but that price has been prohibitive. But this $70 off sale at Walmart could make it a little easier to give the gift of AirPods Max this holiday season. AirPods Max feel light on the head despite their considerable heft, and this discount makes them lighter on your wallet. Prices vary by color, make sure you check all the options.
Apple AirPods Max: was $549 now $479
2021-11-28T19:10:30.061Z
Greetings all, we've switched shifts here and I'm Henry T. Casey, senior editor at Tom's Guide. I cover streaming, laptops and tablets, and I'm going to be "hosting" this live blog for the next three hours. I'm in charge of our Cyber Monday iPad deals hub and Cyber Monday Chromebook deals hub, so check those out if you're looking for a comprehensive look at what's on sale in those categories.
2021-11-28T18:56:46.357Z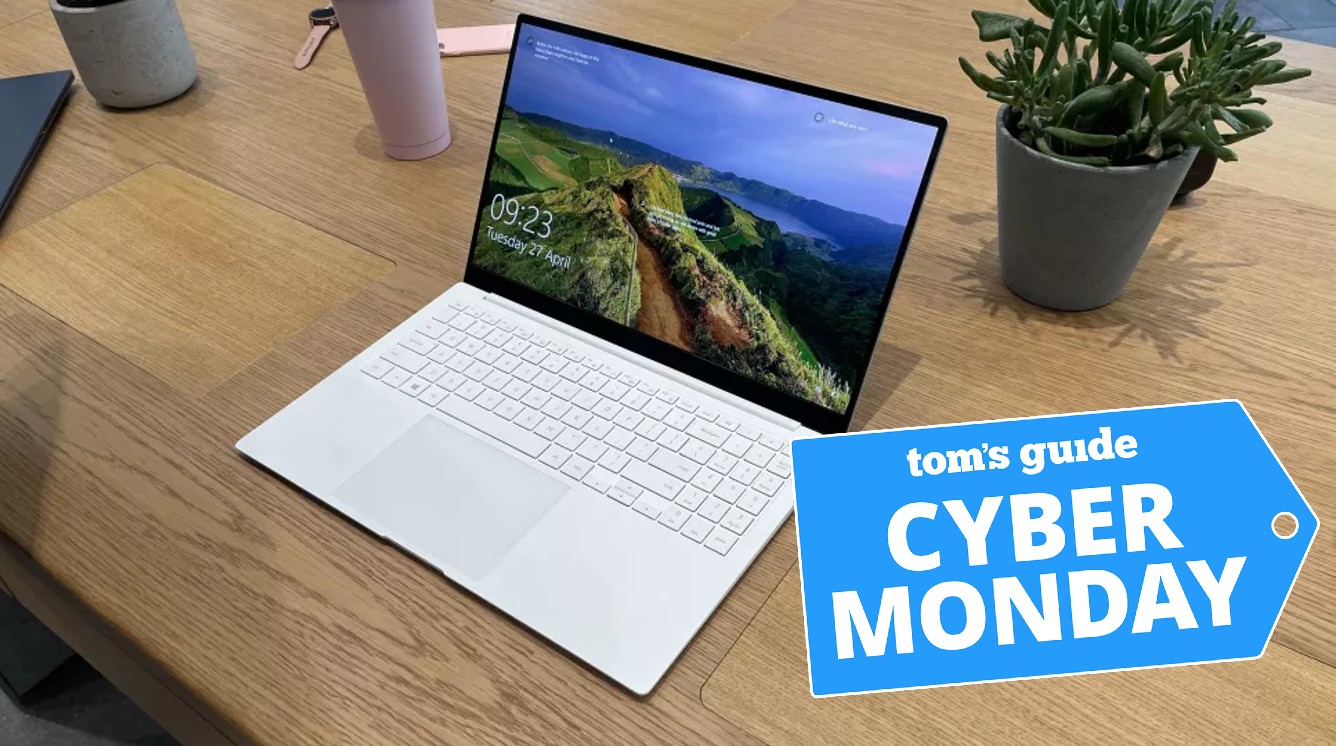 (Image credit: Future)
Another laptop deal under $1,000 here from Walmart, this time coming from Samsung. The Galaxy Book Pro is Samsung's answer to the MacBook Air. It features a 15.6-inch 1080p AMOLED LCD, 11th-gen Core i5 processor, 8GB of RAM, and a 256GB SSD. Plus, the laptop itself is very compact and comes in at around 3 pounds.
While we've not reviewed this model, we have taken a look at the 2-in-1 version and in our Samsung Galaxy Book Pro 360 review, we heaped praise on the laptop. So you can expect the standard model to impress as well. I reckon this laptop is well worth a look, especially if you don't want to dump too much cash on something like a new MacBook Pro or Dell XPS 15. 
Samsung Galaxy Book Pro: was $949 now $699 @ Walmart
2021-11-28T18:40:18.884Z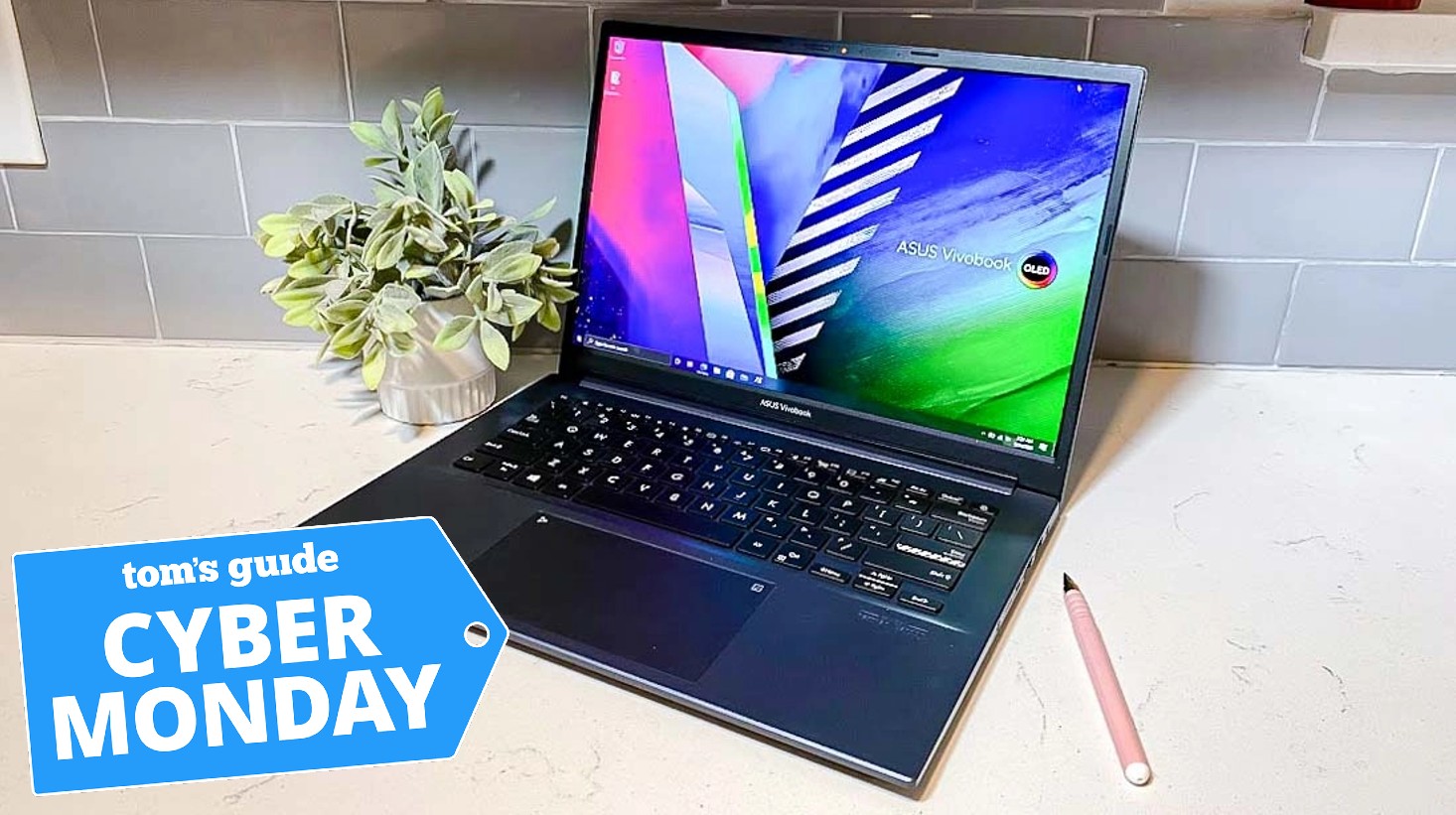 (Image credit: Future)
Right this is a pretty sweet deal. You can get a Asus VivoBook Pro14 laptop with an OLED display for less than $1,000. I've long been a fan of Asus laptops, and this one definitely looks like a decent machine, especially given our how our review praised the VivoBook Pro 14 for its great capabilities for day-to-day office work. 
The Asus VivoBook Pro 14 sports a Core i5-11300H CPU, 8GB of RAM, and 256GB SSD. That's a suite of pretty good specs for just $649. So if you're after a decent new laptop, this is well worth a look. 
Asus VivoBook Pro 14 laptop: was $749 now $649 @ Walmart
2021-11-28T18:17:34.433Z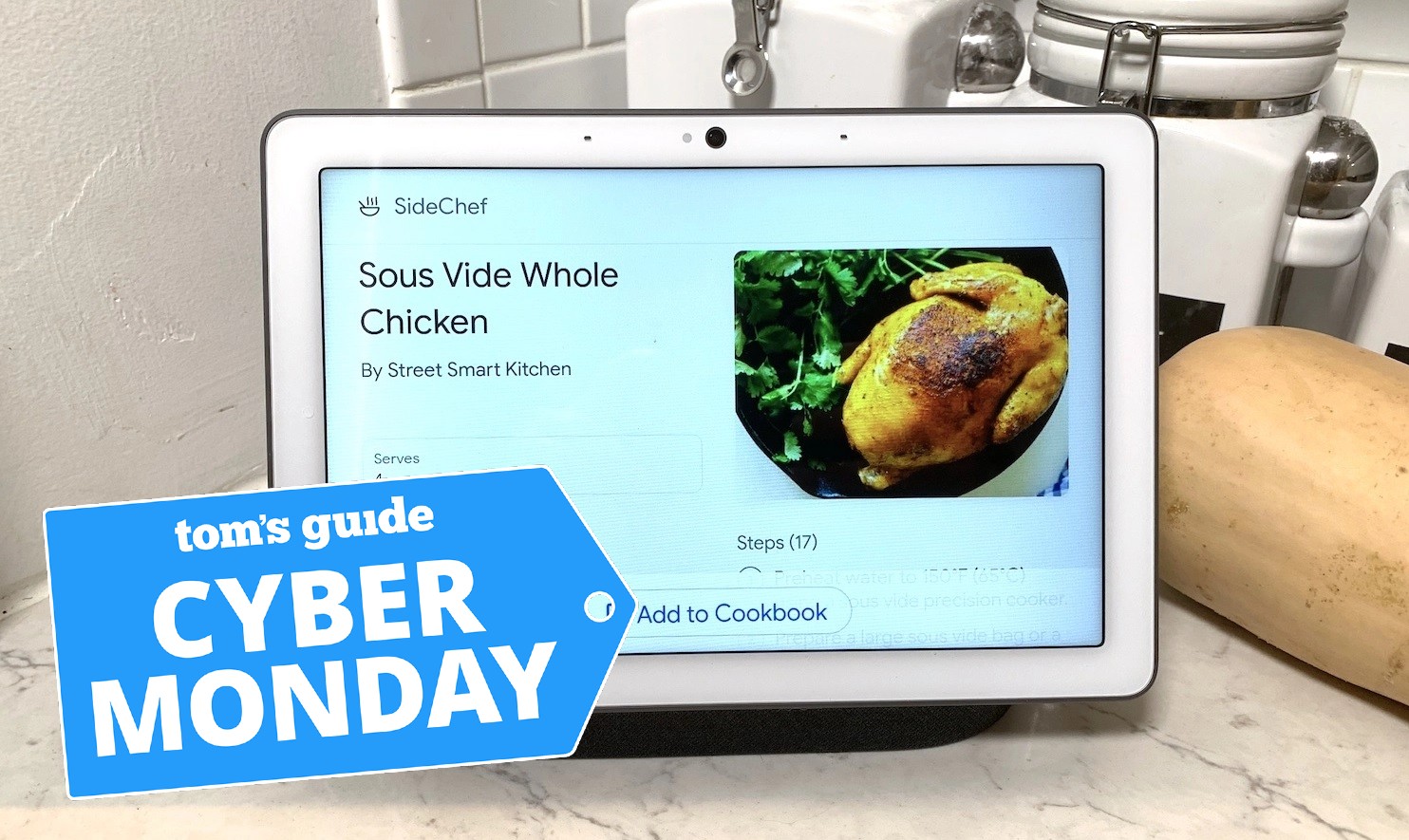 (Image credit: Future)
Hi everybody, Roland Moore-Colyer, managing editor, here popping on to surface a few neat deals courtesy of Walmart for you. And first up from me is Google Nest Hub Max. Cut down from $229 to $179, the Nest Hub Max is a great smart home speaker, screen and hub to act as the centerpiece of your smart home or just a first step into smart home gadgets. 
While I have the smaller version, my mother has the Nest Hub Max thanks to her larger home, and it works very well as a good kitchen speaker and information hub. So I can thoroughly recommend it. 
Google Next Hub Max: was $229 now $179 @  Walmart
2021-11-28T17:49:40.099Z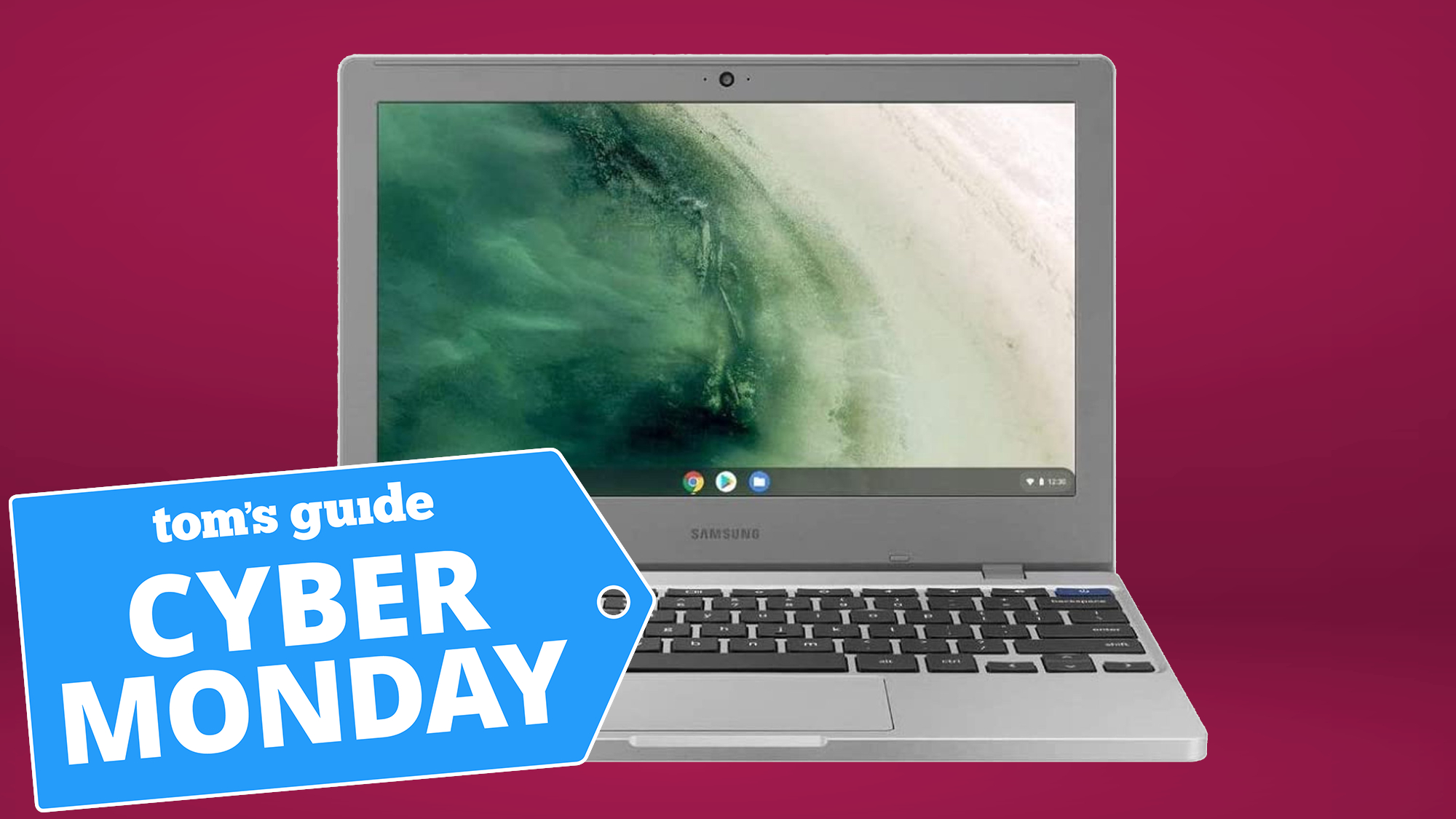 (Image credit: Tom's Guide)
I'm a fan of Chromebooks due to their dependability and affordable pricing. We've posted some of the best Cyber Monday Chromebook deals available now but I wanted to spotlight a particular model that's on sale for $120 off: The Samsung Chromebook 4.
The Samsung Chromebook 4 is a great entry-level Chromebook with a 1366 x 768 display and an Intel Celeron N4020 processor. This makes it ideal for casual web browsing, watching YouTube videos, writing in Google Docs and more. Its 12.5 hours of battery life (according to Samsung) should give you all-day usage. If you want a great Chromebook, this is one to snag before it sells out.
Samsung Chromebook 4: was $199 now $87
2021-11-28T17:21:40.196Z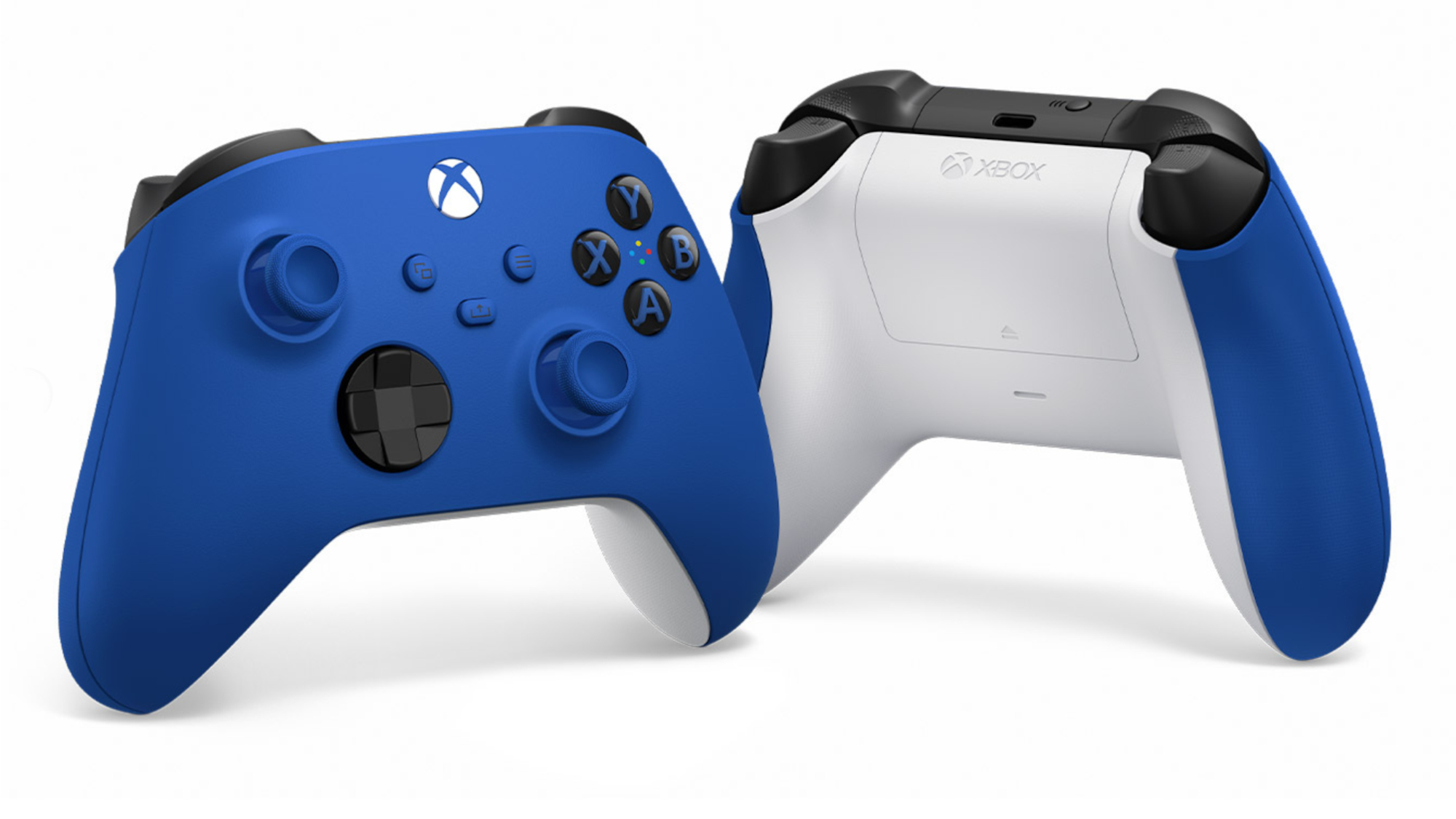 (Image credit: Microsoft)
The Xbox Series X controller is arguably the best controller ever for Xbox consoles and PCs. You can never have enough controllers so now is the time to grab a second (or third) one thanks to this great Cyber Monday sale.
I'm spotlighting the Shock Blue variant here, which is a personal favorite. Despite its (awesome) color scheme, it is identical to the existing Xbox Series X controller that comes with Microsoft's current-gen console. The redesigned Xbox Controller is slightly smaller than its predecessor for the Xbox One. It has better grips on the back and a more responsive d-pad. The biggest new feature is the share button in its center. Sharing video clips and screenshots was always a pain on Xbox One but now it's as easy as a literal tap of a button. 
Note that Walmart has a bunch of color variants on sale. If you're not a fan of the Shock Blue controller, you're free to select other variants at reduced prices.
Xbox wireless controller: was $64 now $49
2021-11-28T16:45:22.507Z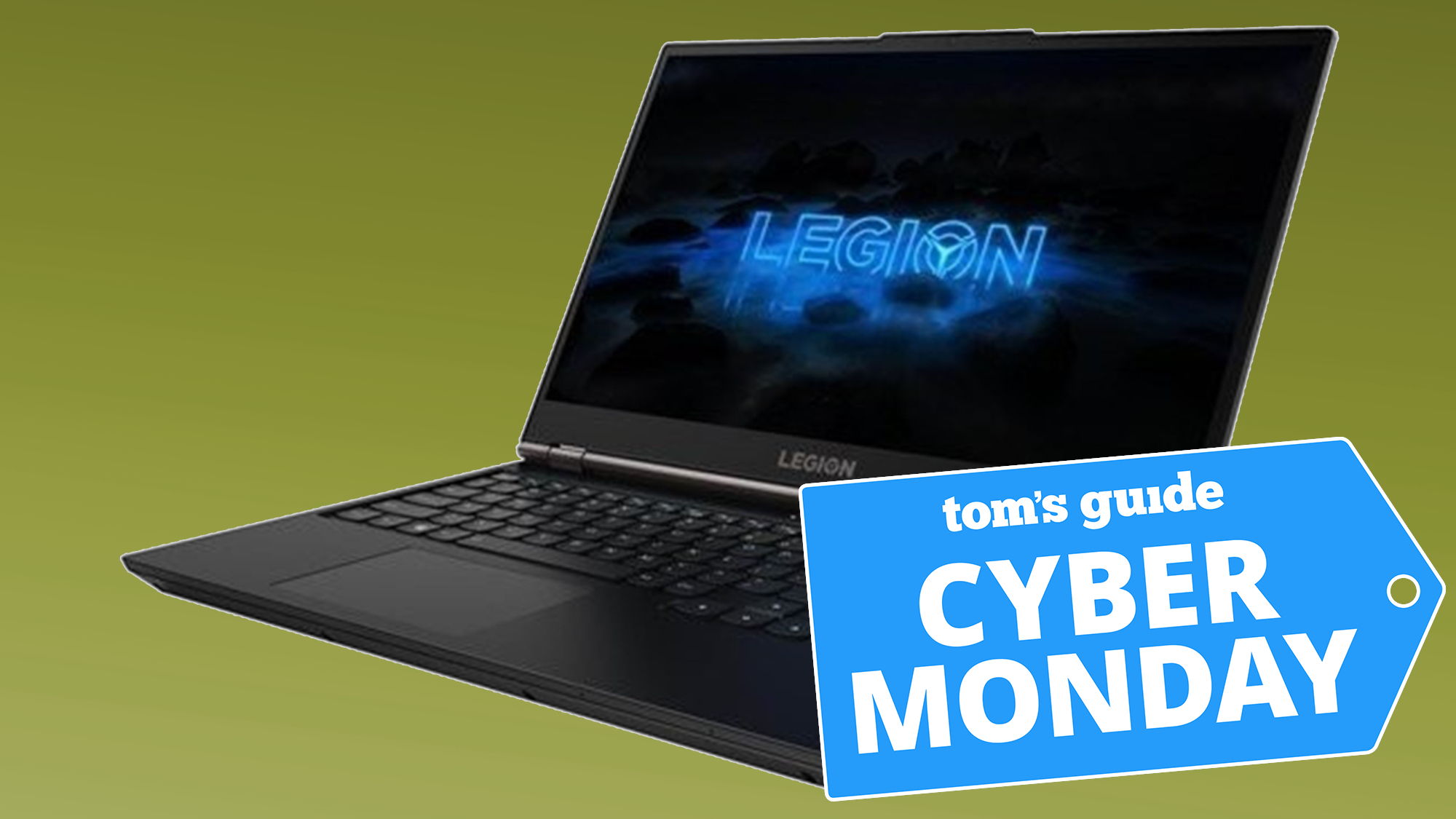 (Image credit: Tom's Guide)
Cyber Monday, like Black Friday, is a great time for gamers to upgrade their gaming rigs. If you've searched for a beefy gaming laptop, the Lenovo Legion 5 might be right for you.
The Lenovo Legion 5 features a large 17.3-inch 1080p display with a 144Hz refresh rate. The high refresh rate and Dolby Vision support will make all games run buttery smooth. With an NVIDIA GeForce GTX 1650 graphics card and 8GB of RAM, you'll be able to run most titles on medium settings. For $210 off, this is a great Cyber Monday deal.
Lenovo Legion 5: was $909 now $699
2021-11-28T16:15:19.609Z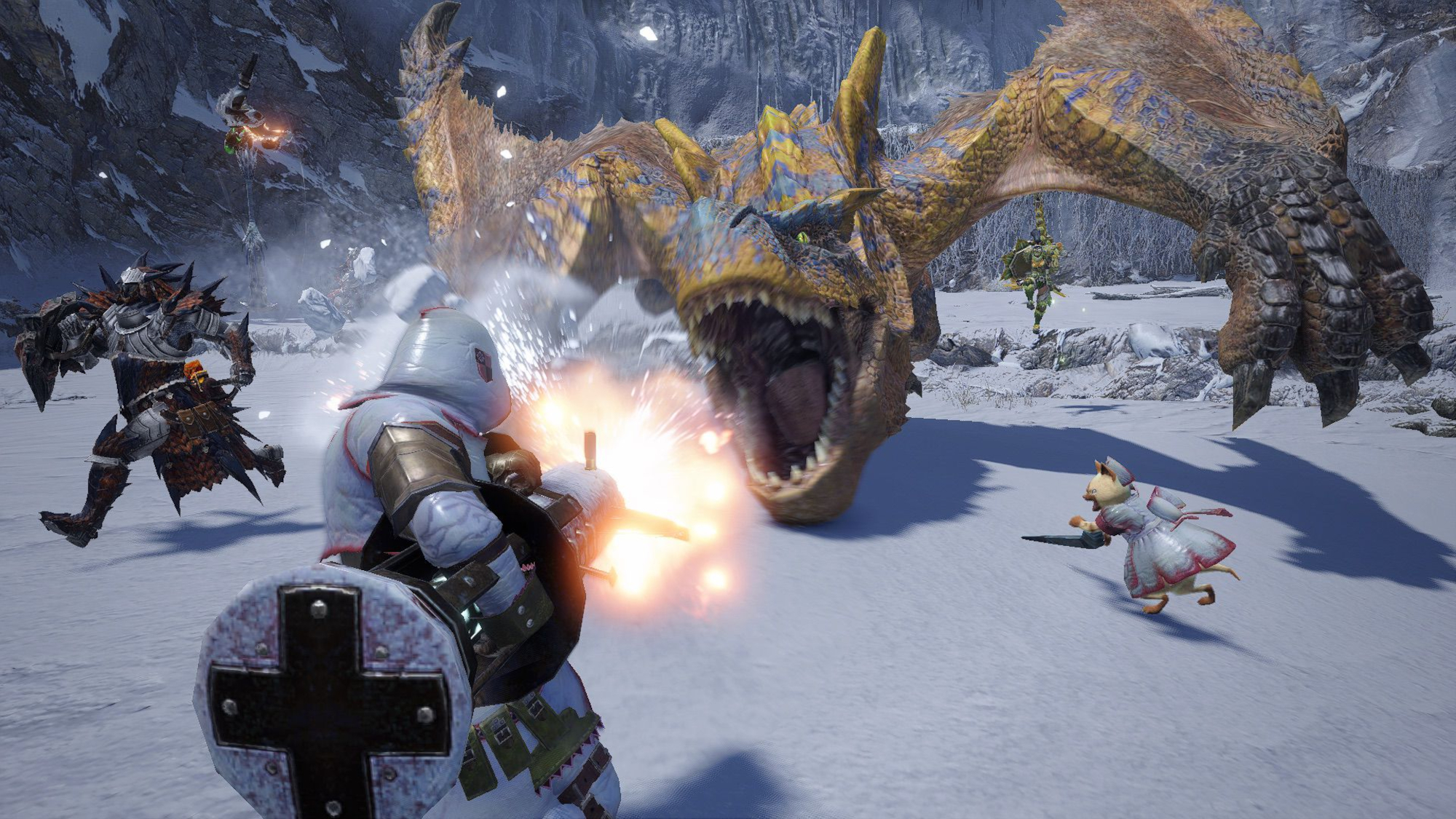 (Image credit: Capcom)
Hello, Everyone. I'm Tony Polanco, Computing Writer here at Tom's Guide. I'll be updating this live blog for the next couple of hours with the best Cyber Monday deals currently happening.
Let's start things off with Monster Hunter Rise. This game has been a smash hit on Nintendo Switch all year long. Rise introduces a number of features that make it the best handheld iteration the series has seen yet. It's on sale now for $25.
Notable additions include the ability to ride tamed animals and a grappling hook to reach seemingly impossible-to-reach areas. Both of these mechanics make it a breeze to traverse the sprawling hunting grounds. Animations are noticeably faster in Monster Hunter Rise, making clashing against dangerous beasts all the more exciting.
If you're a fan of the series or simply want a challenging but rewarding experience, you need to do yourself a favor and snag Monster Hunter Rise on Nintendo Switch.
Monster Hunter Rise: was $47 now $25
2021-11-28T15:54:51.601Z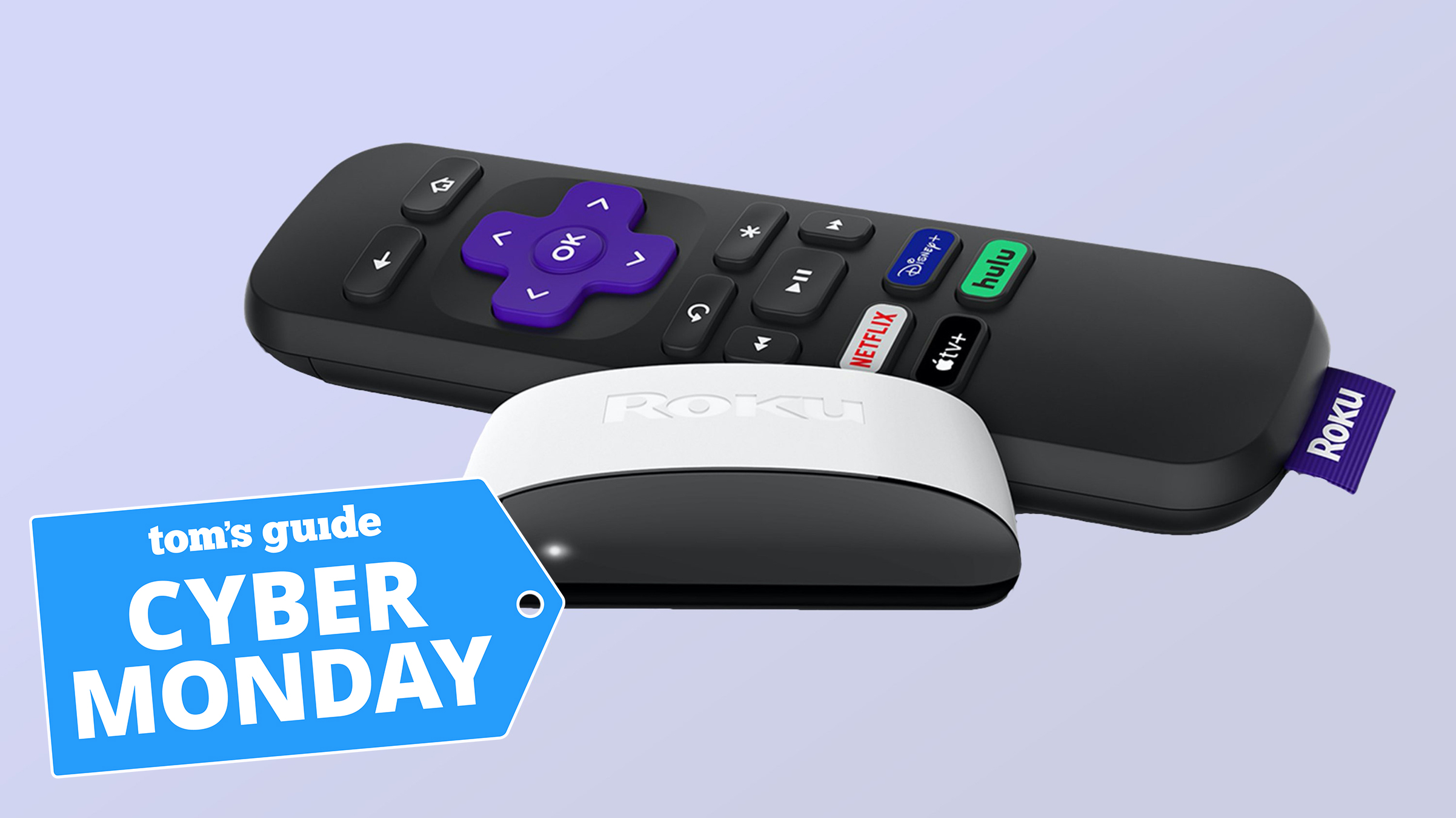 (Image credit: Roku/Walmart)
If you need something to smarten up your TV, then you shouldn't ignore this particular deal. The Walmart-exclusive Roku LE is now just $15, down from the normal $29 price tag. 
It's not the flashiest streamer around, but it does offer Full HD resolution and full access to Roku's best streaming apps. Barring the color, the Roku LE doesn't seem too different to the entry-level Roku Express, our favorite Roku devices.
Everything you need is in the box, including the remote, HDMI cable and power cable, alongside a $5 Redbox streaming coupon. So if your TV doesn't have any smarts, or doesn't support 4K, this is a gizmo well worth adding to your living room setup.
Roku LE Streaming Player: was $29 now $15
2021-11-28T15:34:24.713Z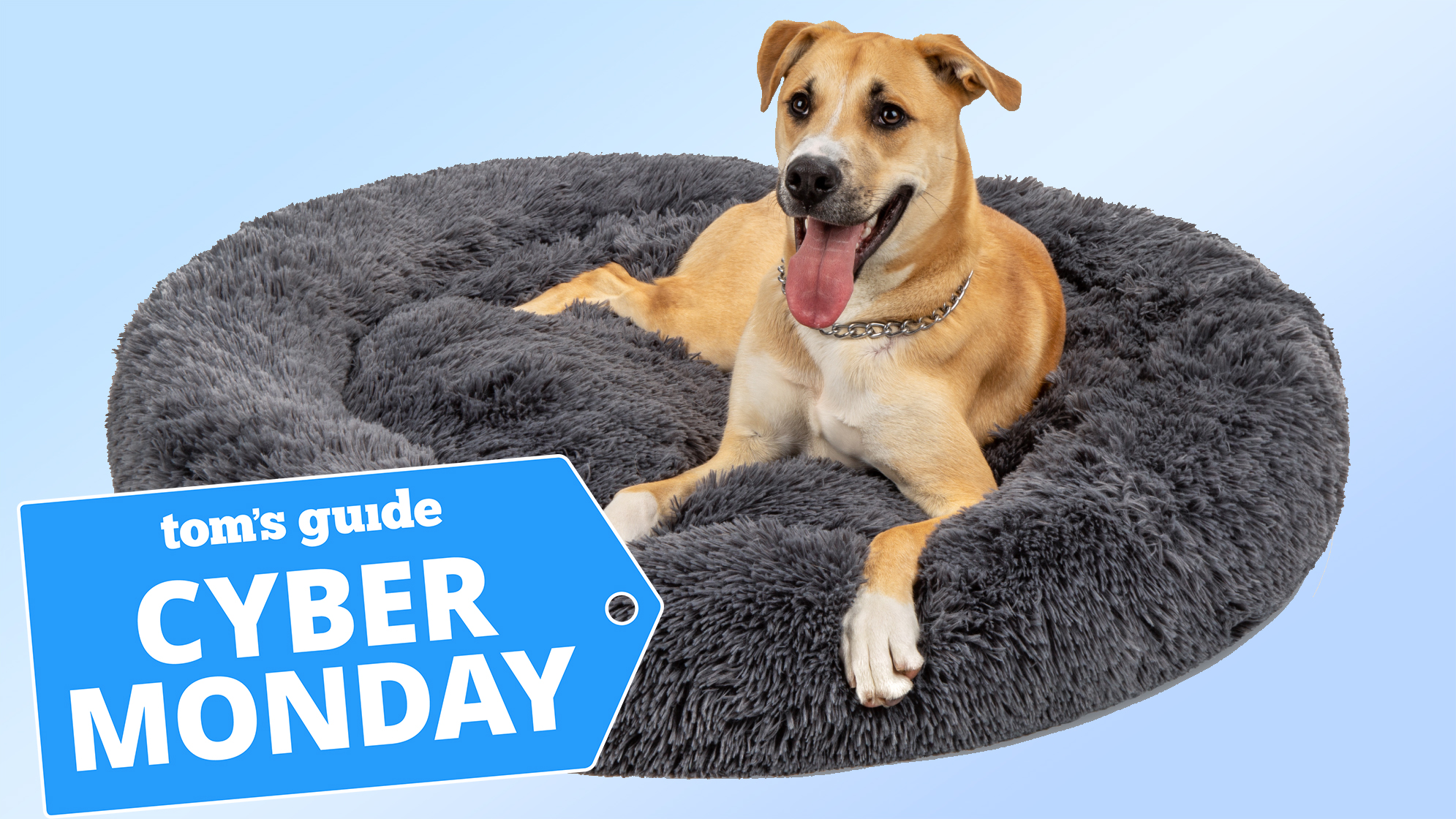 (Image credit: Walmart)
Something a little different here. It's getting pretty darn cold at the moment, and obviously you're going to try and keep yourself warm. But what about your dog? Sure your pooch may have a thick coat of fur, but they love the warmth just as much as us.
So why not check out this self-warming dog bed, which can be bought from Walmart for as little as $29? The bed is made up of heat-reflecting material that can utilize your dog's natural body heat and uses it to keep them warm. It's also soft and comfortable, totally water resistant, and features a removable machine-washable cover.
The only thing you need to worry about is picking a size. This bed is available in 23-inch, 36-inch and 45-inch diameters, meaning there's something for dogs of every size.
Sel-Warming plush dog bed: was $49 now $29
2021-11-28T15:20:06.474Z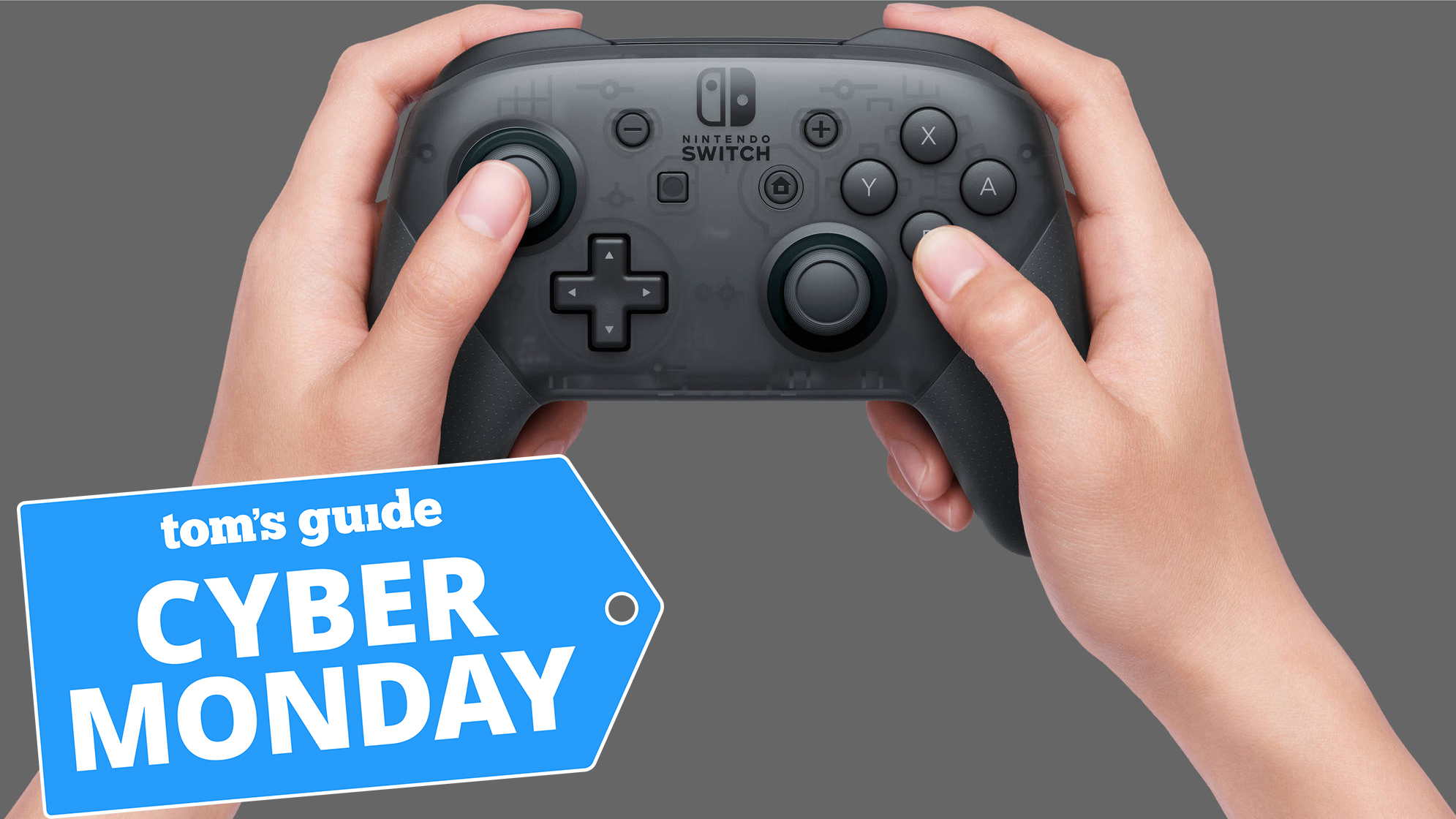 (Image credit: Nintendo)
Whether you just bought a Switch, or you've had one for several years, it's always worth investing in a standalone controller. And the good news is that Walmart has knocked the price of a Nintendo Switch Pro Controller down to $49. That's a $10 saving on the normal $59 price tag.
The Switch Pro controller has everything you need, including motion controls, HD rumble, amiibo scanning capabilities and more, all wrapped up inside an actual controller. You know one that is better suited for human hands than Joy-Cons are.
I mean, I love Joy-Cons, but they're not the most ergonomic controllers out there — especially if you're playing in TV mode.
Nintendo Switch Pro Controller: was $59 now $49
2021-11-28T14:44:16.645Z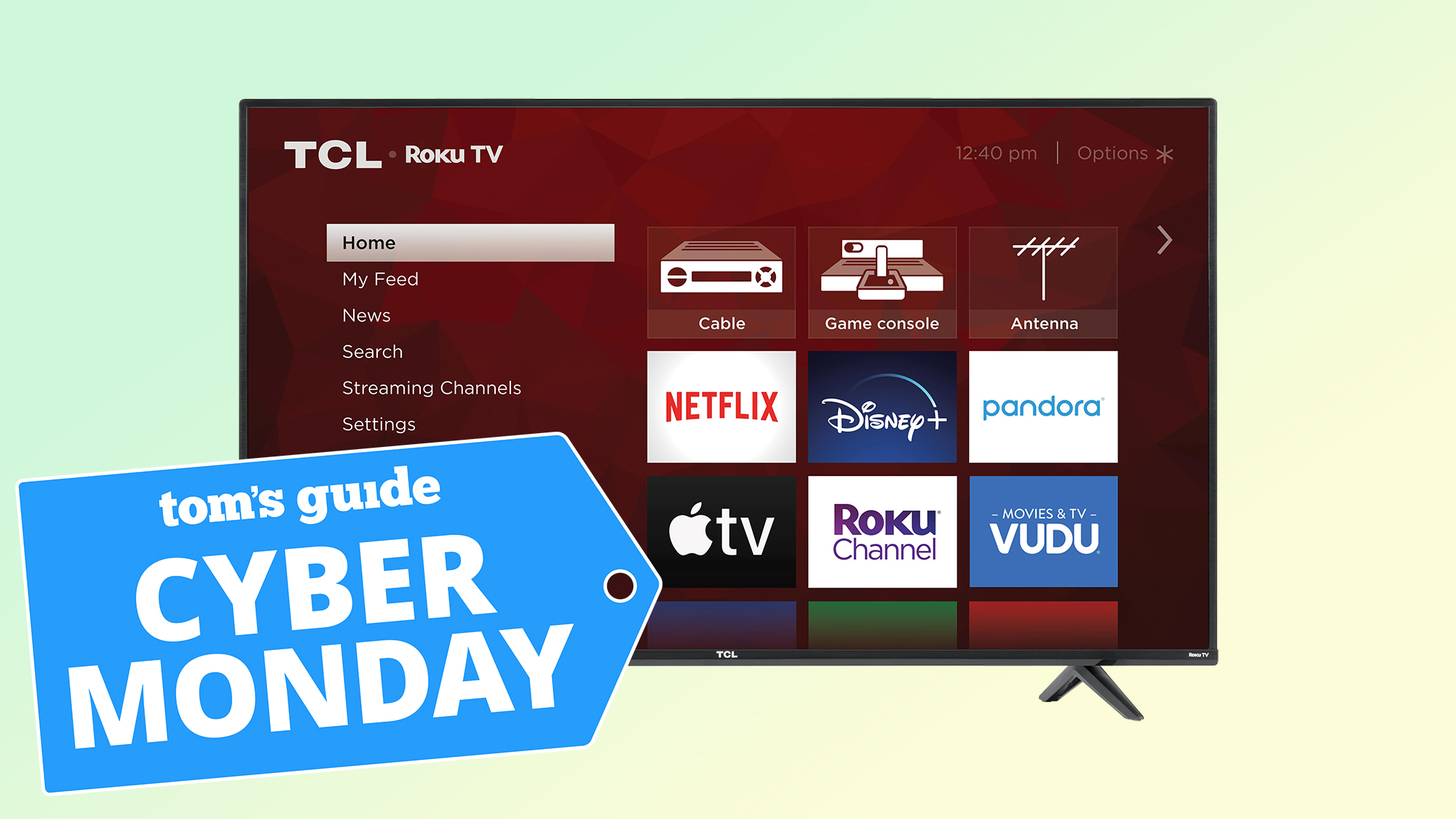 (Image credit: TCL)
There are a lot of TV deals out there at the moment, but Cyber Monday isn't over yet. That means there are always more deals out there, including Walmart knocking this TCL 55-inch 4K Roku Smart TV down to $358. That's a $91 compared to what Amazon is selling it for.
So what do you get for your money? Obviously a 55-inch TV screen is pretty darn big, bigger than you might expect. This one also supports 4K resolution and HDR, as well as all the best streaming options Roku's TV software has to offer. It also packed in 3 HDMI ports, an additional HDMI ARC port for your soundbar. 
TCL 55-inch 4K HDR Roku Smart TV: was $449 now $358
2021-11-28T14:30:17.272Z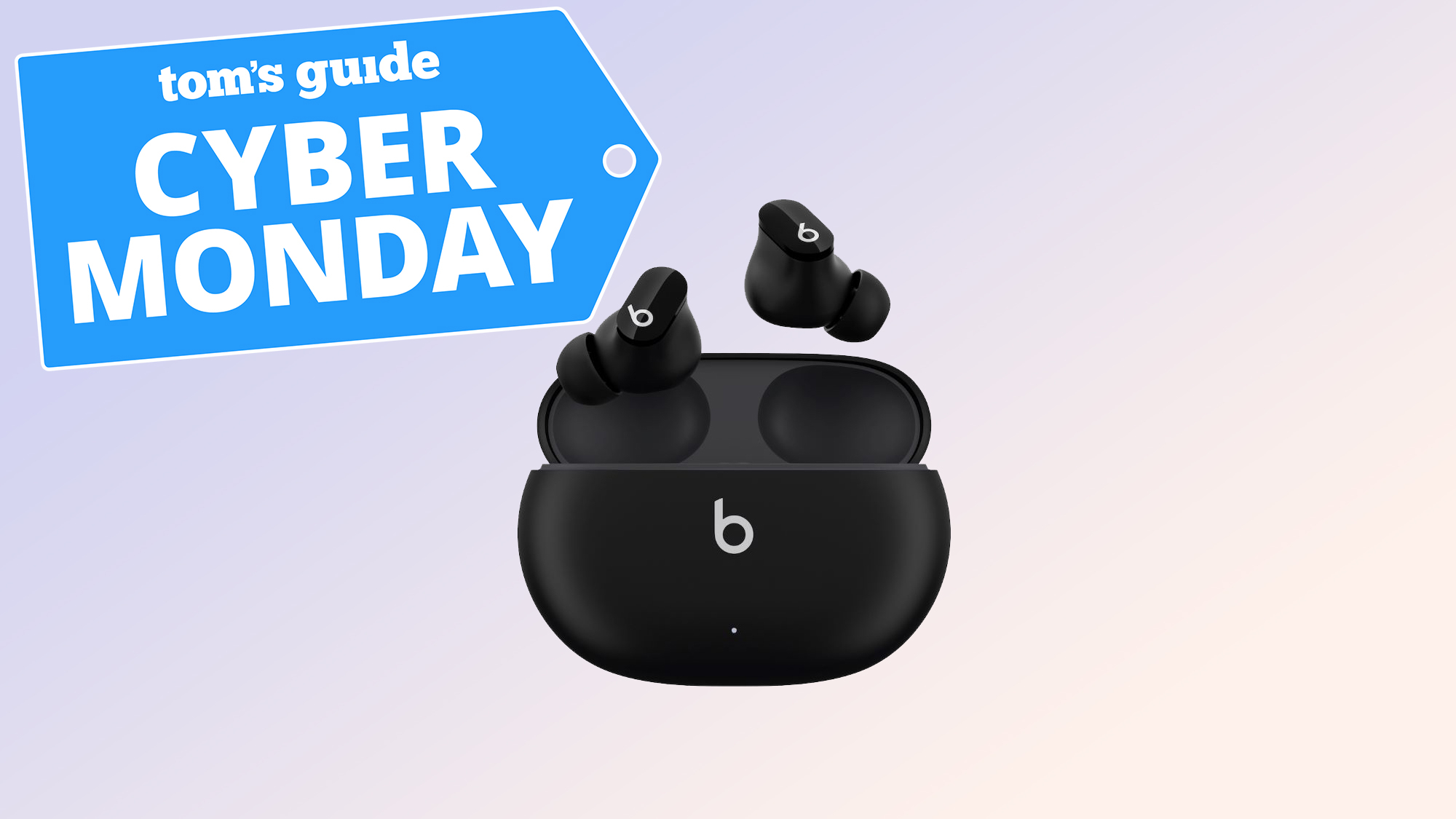 (Image credit: Beats)
If you're not lucky enough to be able to get AirPods Pro for the low, low price of $159, then maybe this deal on Beats Studio Buds truly wireless earbuds will be an enticing alternative.
Right now Walmart has knocked the Beats Studio Buds down to $99. That's $50 off the normal price, and for a pair of earbuds that we said were "feature-stuffed" in our official review. For that price you're getting a compact design, active noise cancellation, 5 hours of charge on the buds and an additional 15 hours from the charging case.
Plus they're IPX4 water and sweat resistant, so you can enjoy your workouts with that classic Beats sound.
Beats Studio Buds: was $149 now $99
2021-11-28T14:05:29.223Z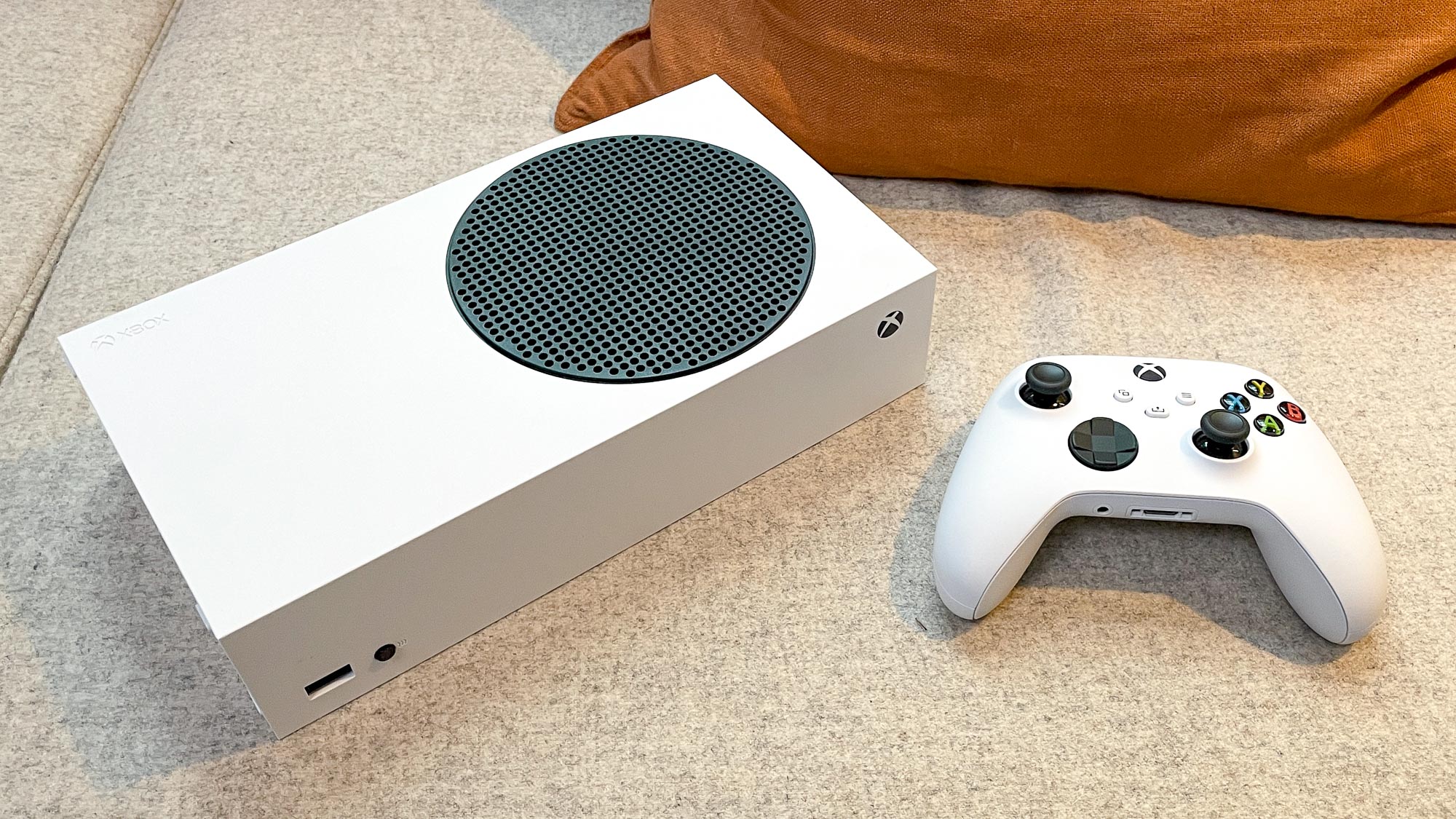 (Image credit: Tom's Guide)
Morning everyone, here's to another day of glorious deals. My name's Tom Pritchard, Automotive Editor here at Tom's Guide, and I will be dishing out some of the best Walmart Cyber Monday deals for next couple of hours.
My first port of call? Pointing out Walmart has fresh Xbox Series S stock right now, for the standard price of $299. There's no discount to be had, but considering how difficult it has been to find next-gen consoles the fact there's actual stock is great news.
The digital-only console isn't quite as powerful as the Xbox Series X, but it can offer a lot more than your old Xbox One. There's a super-quick 512GB SSD, 1440p resolution, frame rates up to 120fps, and the ability to play games from all Xbox consoles. Better still it recently got the ability to stream games from the cloud with Game Pass Ultimate, meaning it's less-impressive hardware isn't such an issue.
Xbox Series S restock: $299 @ Walmart
2021-11-28T13:50:50.429Z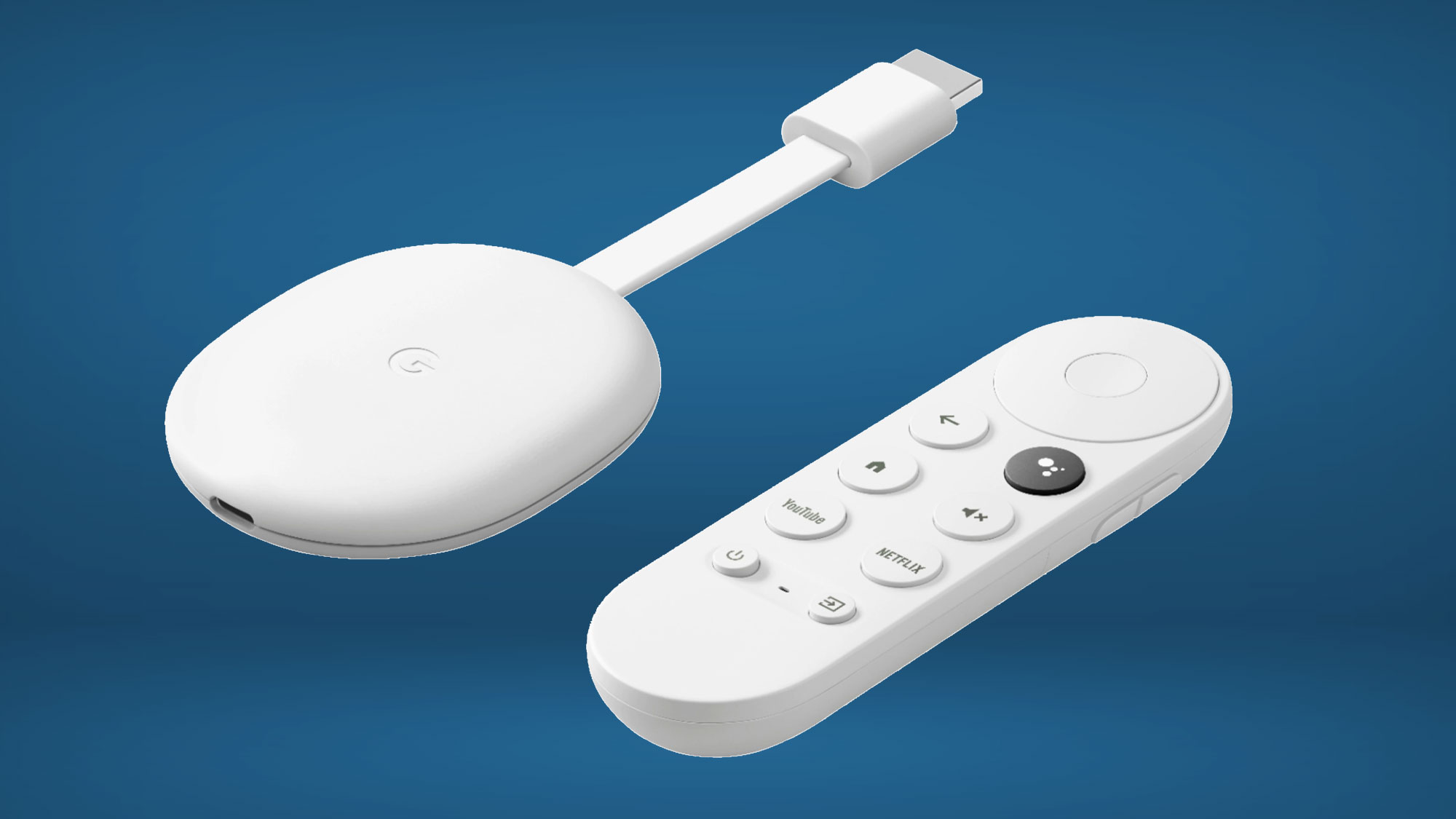 (Image credit: Google)
Chromecast with Google TV takes the already great Chromecast and gives it a bunch of new features that make it better than ever. In our review, we liked the device's new remote, 4K streams with HDR/Dolby Vision support, and Dolby Atmos immersive sound. Also, it's got Google TV, which means it supports over 6,500 Android TV apps. That means you get everything from HBO Max to Netflix. 
Chromecast with Google TV: was $49 now $39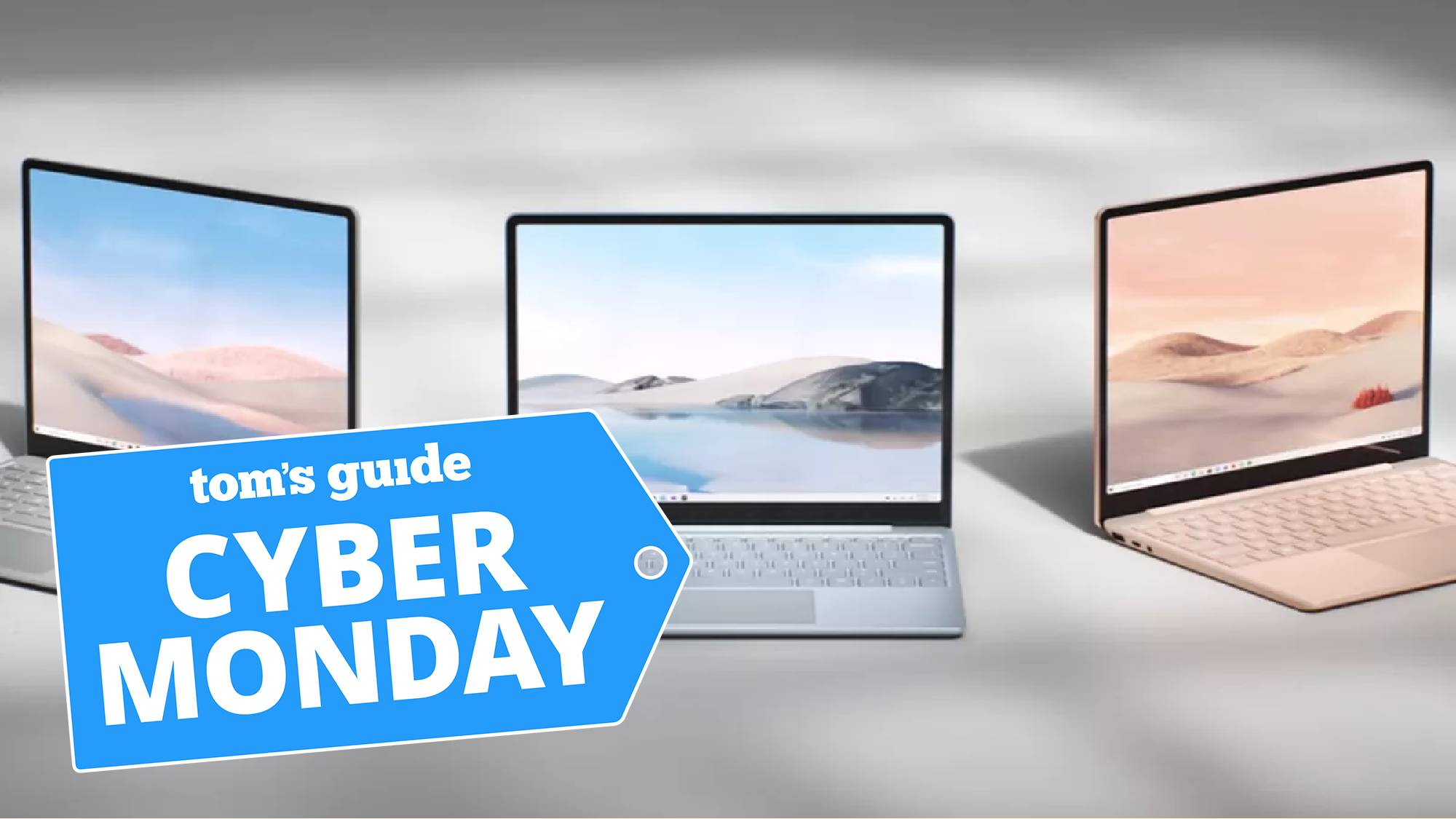 (Image credit: Microsoft)
The number of people working from home exploded last year, and many of us are still toiling away from spare bedrooms and home offices to this day. That's why ensuring your equipment is up to scratch is vital. And if you can do that while also saving money, all the better.
The Microsoft Surface Laptop Go for $549 at Walmart is a Cyber Monday deal worth considering for at-home workers looking for a versatile device. It has an Intel i5-1035GI processor, Intel UHD Graphics, 8GB of RAM and a 128GB SSD for storage. The 13-hour battery life is another highlight, as is its ultra-portable profile for when you need to venture away from home.   
Microsoft Surface Laptop Go: was $699 now $549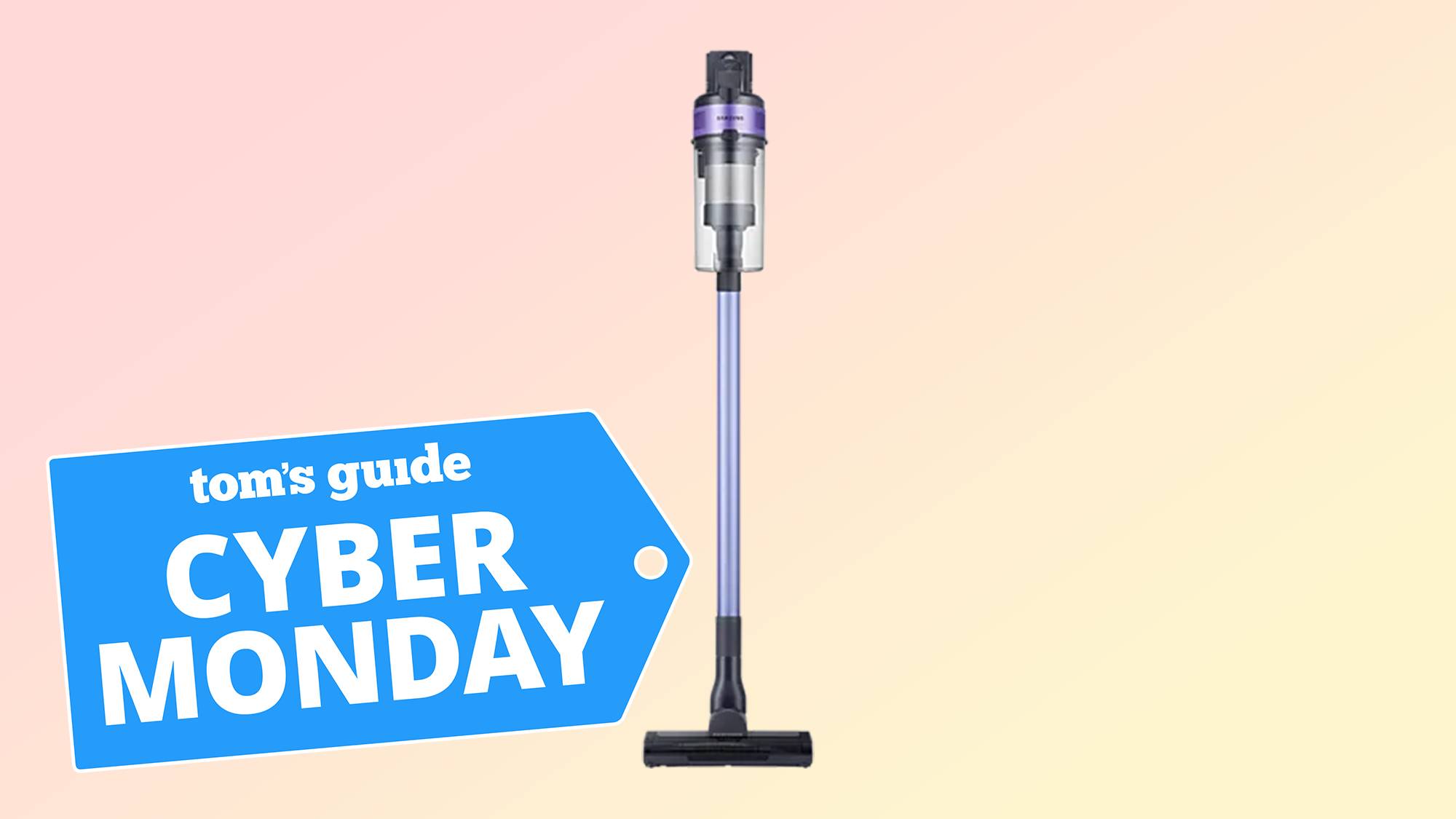 (Image credit: Samsung)
Not only does Samsung make fantastic televisions and some pretty excellent smartphones, but it also produces some of our favorite appliances and gadgets. 
Right now you can score a Samsung Jet 60 Cordless Stick Vaccum for $179 at Walmart. That's a pretty sizeable saving considering its usual retail price of $299, making this one of the strongest Cyber Monday deals currently running at Walmart. 
The vacuum itself has a lightweight design which makes it extremely maneuverable, plus it offers a cleaning time of up to 40 minutes on a single charge and is plenty powerful enough to suck up stray dirt, dust and pet hairs. 
Samsung Jet 60 Cordless Stick Vaccum: was $299 now $179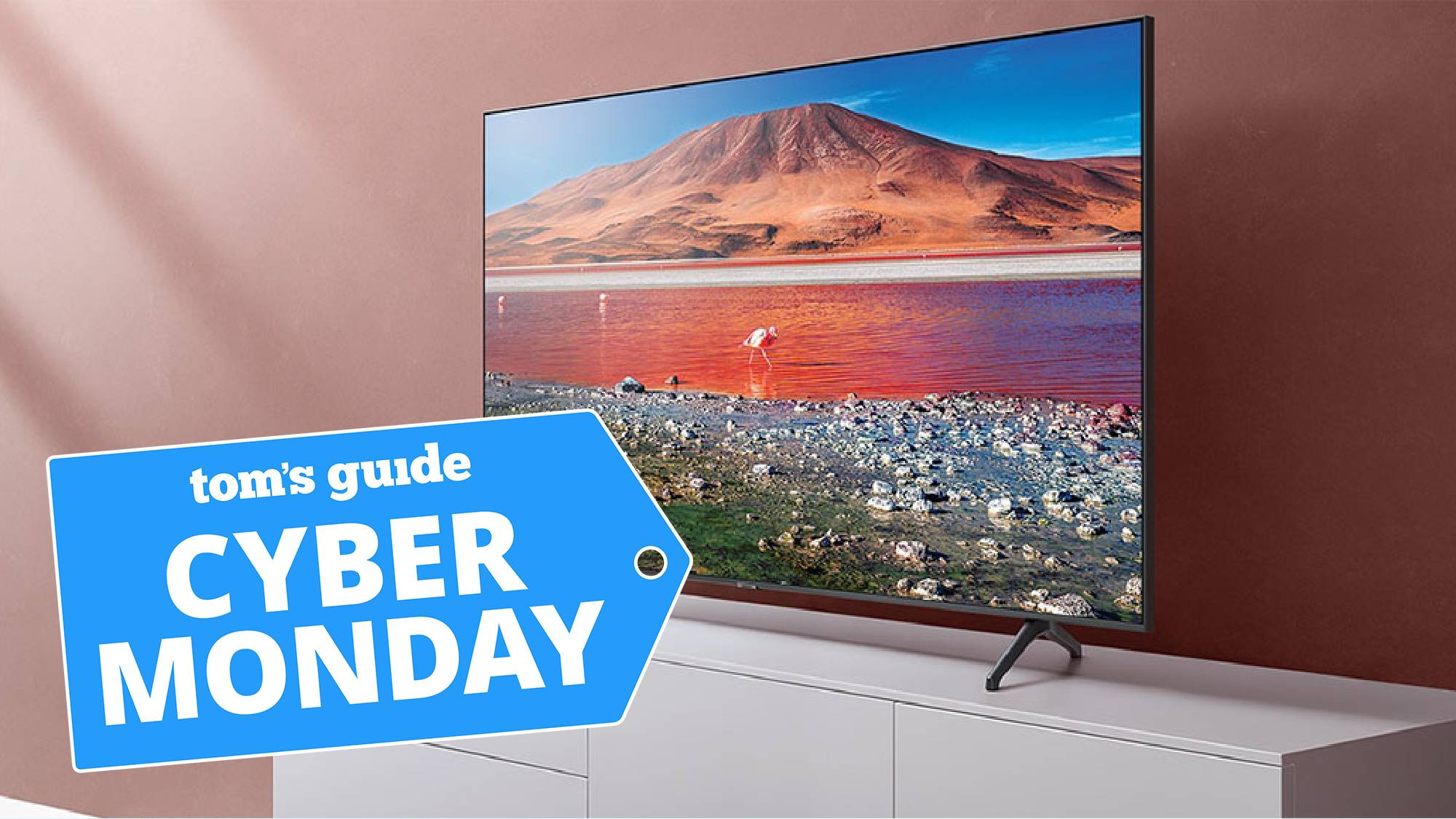 (Image credit: Samsung)
Sometimes it's worth holding off buying a Black Friday deal in the hopes of scoring an even bigger discount come Cyber Monday. Case in point, this Samsung 65-inch Crytal LED Smart TV for $548 at Walmart, which has dropped another $20 from its Black Friday price of $568. If you haven't pulled the trigger yet, your patience has been rewarded. 
For just shy of $550 you're getting a fantastic 4K TV which offers an ultra-fast Crystal Processor for 4K upscaling, sharp colors and a consistently gorgeous image. It's also a Smart TV, so you'll have easy access to all your favorite streaming shows and movies. 
Samsung 65-inch Crystal LED Smart TV: was $647 now $548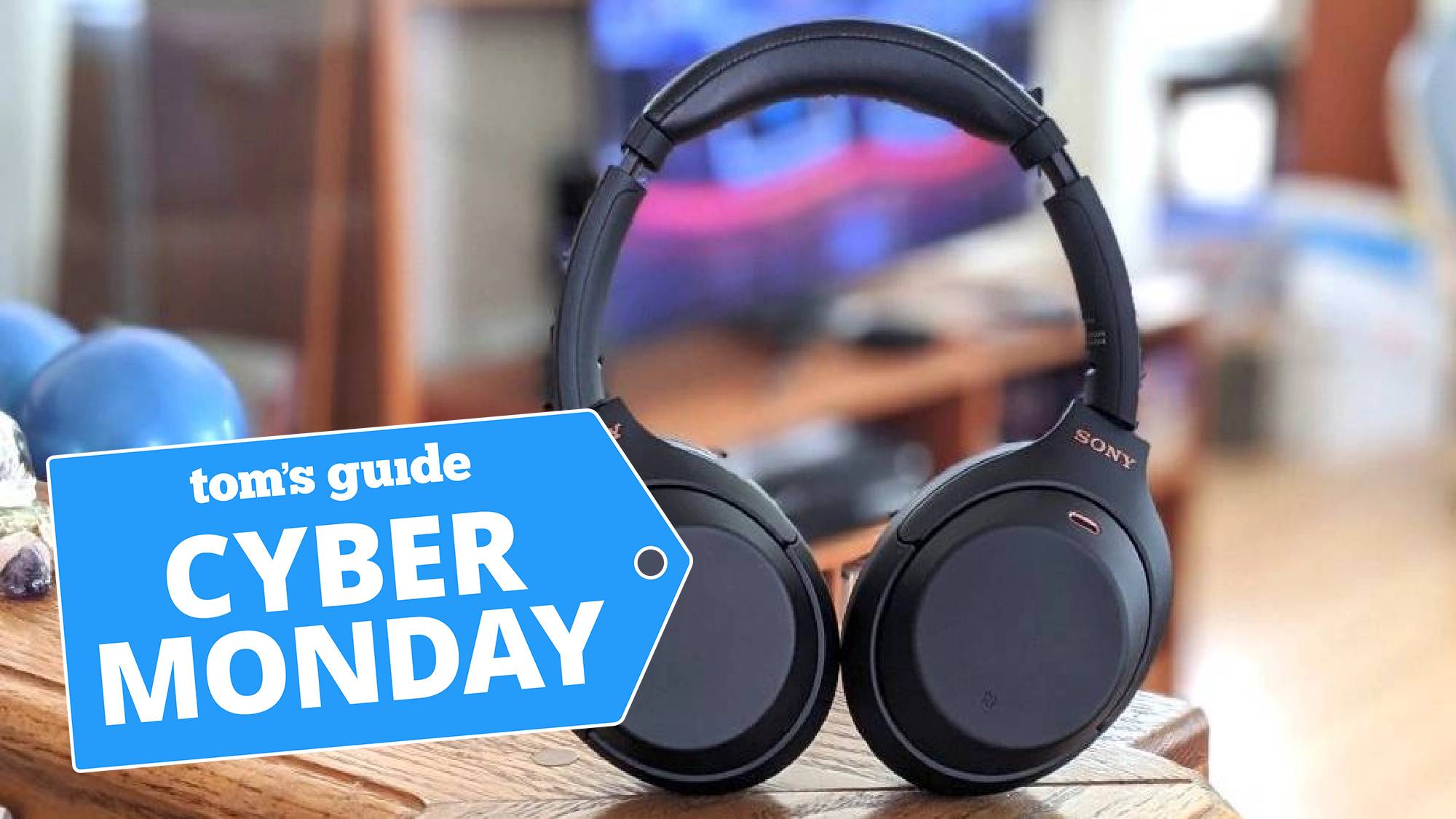 (Image credit: Sony)
Here at Tom's Guide, we're big fans of the Sony WH-1000XM4 headphones. In fact, we rate these cans so highly that we've placed them at the summit of our best wireless headphones roundup. That's a pretty strong endorsement when you consider the fierce competition from the likes of Bose and Apple. 
The Sony WH-1000XM4 makes a compelling case for itself at full price, but right now you can grab these best-in-class wireless headphones with a $100 discount as Walmart is offering the Sony WH-1000XM4 for $249. This is an excellent price for headphones sporting fantastic active noise cancellation, a lengthy 30 hours of battery life and seriously impressive sound quality. 
Sony WH-1000XM4 Wireless Headphones: was $349 now $249 
2021-11-28T09:14:16.548Z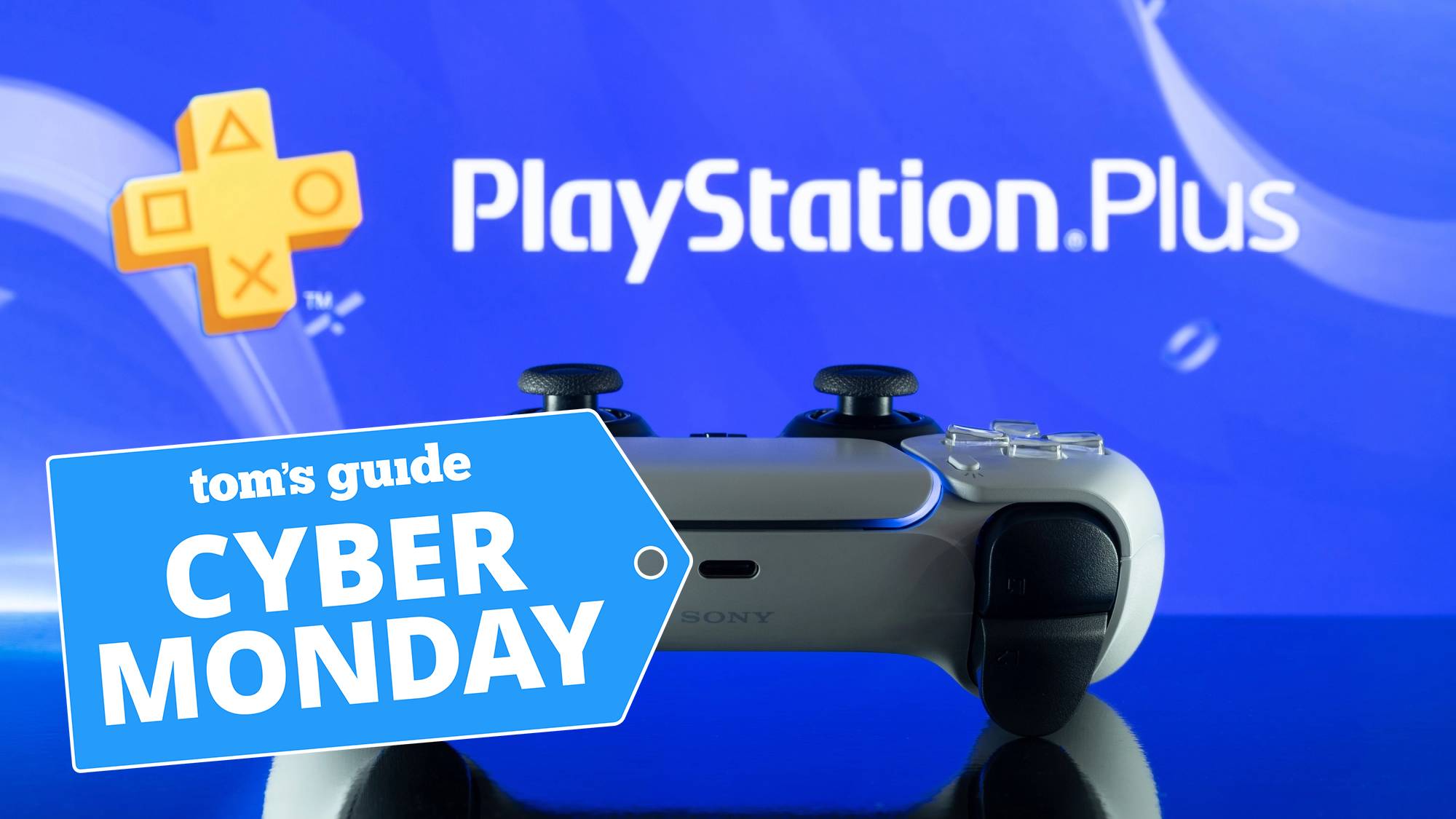 (Image credit: Miguel Lagoa | Shutterstock)
Walmart (and other retailers including Amazon) have been running a promotion on a 12-Month subscription to PlayStation Plus for several days now, and we're highlighting it again because it's definitely one of the best Walmart Cyber Monday deals currently available. 
Nobody really likes paying for PlayStation Plus, but if you own a PlayStation console it's a service that borders on essential (assuming you enjoy playing online, of course). That's why we appreciate that this deal slashes the price of a PlayStation Plus 12-Month Subscription to $39, which is $20 off. Don't forget, you can buy multiple subscriptions and stack them — which can save you some serious cash in the long run. 
PlayStation Plus 12-Month Subscription: was $59 now $39 
Woodmart Theme Nulled, WP Reset Pro, Newspaper 11.2, Newspaper – News & WooCommerce WordPress Theme, Premium Addons for Elementor, Rank Math Seo Pro Weadown, WeaPlay, WordPress Theme, Plugins, PHP Script, Jannah Nulled, Elementor Pro Weadown, Woocommerce Custom Product Ad, Business Consulting Nulled, Jnews 8.1.0 Nulled, Avada 7.4 Nulled, Nulledfire, Dokan Pro Nulled, Yoast Nulled, Flatsome Nulled, PW WooCommerce Gift Cards Pro Nulled, Astra Pro Nulled, Woodmart Theme Nulled, Slider Revolution Nulled, Wordfence Premium Nulled, Elementor Pro Weadown, Wpml Nulled, Consulting 6.1.4 Nulled, Fs Poster Plugin Nulled