What are you going to play? Containment is back, the curfew remains in effect. We'll have to take care of it and luckily the video games are here.
We are living in a new confinement. Admittedly, this one encourages us to go outside – being careful – but the good weather is hardly a certainty. So you have to find something to take care of at home and for that, video games are perfect.
However, it will have escaped no one that these days, the exits are rare. Worse still, a lot of titles are postponed: Gotham Knights, Hogwarts Legacy, Back4Blood, Humankind, Far Cry 6, Prince Of Persia: Les Sables du Temps (Remake), Gran Turismo 7, Riders Republic…
The Covid crisis has had a strong impact on video game studios. We had to adapt and it took a lot of time, especially for big productions. Hence these reports in number.
We finally realize that 2021 is a year of transition, the perfect time to catch up. And if you lack imagination, here are some ideas for games. These are just simple suggestions: play what you want and most of all, have fun.
If you really have a lot of time
There are games that we dream of playing. Unfortunately, when we see that they last more than 50 hours, we get discouraged. It has already been written: for some people, video games have become much too long. But now you have the time.
Open world games are getting bigger and bigger, which naturally has an impact on their lifespan. An Assassin's Creed Valhalla is more than 100 hours for 100%. For its part, Red Dead Redemption 2 requires 50 hours to finish the story, and triple for all sides. Its scenario is fascinating, but it calls for a real investment; it is best to do this over a short period in order to take full advantage of it.
RPGs are also time consuming. A Persona 5 Royal lasts at least 90 hours. And if not why not try an MMO? Final Fantasy XIV and The Elder Scrolls: Online enjoy an excellent reputation.
Alone at home, online with others
Yes, there is containment, but thanks to video games, you won't be totally isolated. There are a ton of multi games out there and there is something for everyone. There are even free ones.
Among the Free-To-Play of the moment, we think of Fortnite, DOTA, Warzone, Genshin Impact, Apex Legends, Rocket League, Counter Strike GO, or even Among Us (on mobile).
For those who would not be against the idea of ​​spending a few euros, It Takes Two wins all the votes. It is an adventure for two, locally or online. And whoever owns this title can invite a friend free of charge to play with him. Love is beautiful.
Try Xbox Game Pass or even PlayStation Now
Maybe now is the time to try one of those eye-catching services on Xbox or PlayStation. There is on one side the Game Pass and on the other, the PS Now. The first city inherits the best content, but it is also more expensive. Xbox Game Pass is a catalog mostly filled with Microsoft / Bethesda and Electronic Arts games, in addition to a lot of recent indie games. In its cloud gaming version (included with Game Pass Ultimate), it even allows you to play 360 productions on your phone.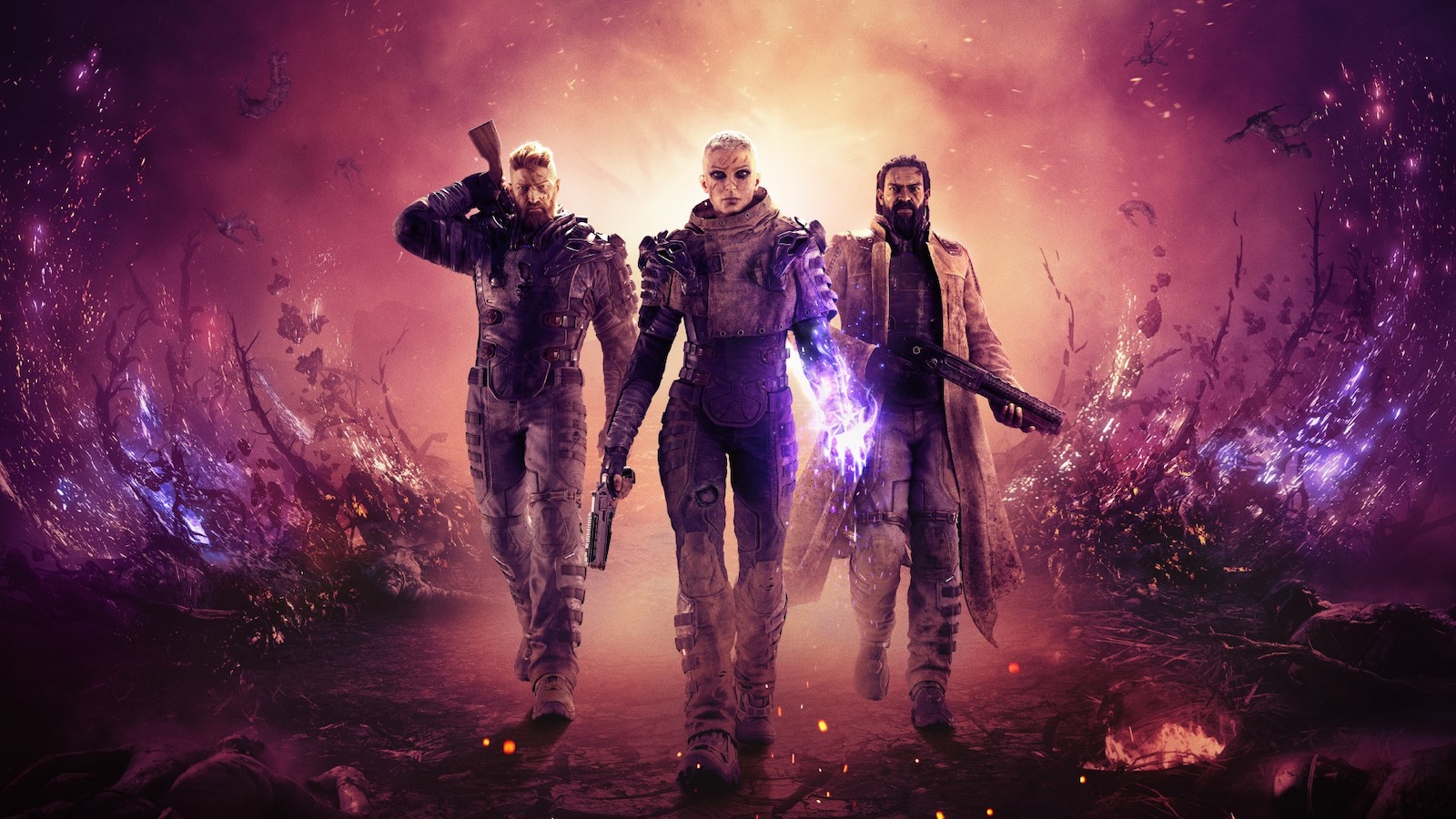 At Sony, the PS Now begins to welcome blockbusters, but it is still shy. That doesn't stop him from offering Borderlands 3 and Marvel's Avengers this month, and seeing World War Z land in March.
Let's not forget the Play At Home initiative, launched by PlayStation. Until April 23, Subnautica, Enter The Gungeon, Abzu, The Witness, Rez Infinite, Astro Bot Rescue Mission, Moss, Thumper and Paper Beast are offered. Then, from April 19, Horizon Zero Dawn: Complete Edition will also go free until May 14.
Also note that Wakanim is in free trial for 90 days on PlayStation consoles.
Resume service on an online game
Finally, why not relaunch one of those games you abandoned? Quite a few titles are now being built in the form of Games As A Service. Rainbow Six Siege and Sea Of Thieves are nothing like the ones they started out with. Fighting games like Tekken and Street Fighter have also beefed up their cast. Finally, other titles, like The Division 2, continue to welcome DLC, sometimes free.